My stylist, Toni, is amazing. She somehow manages to tame my wild hair, cow-licks included, into the most adorable pixie-cut. My color has never looked better, too, and I owe it all to her. So naturally, I trust her judgment when it comes to products to use in my hair, and I recently asked her for her top picks. Here are 7 hair products my stylist loves.
---
1

TIGI Bed Head Superstar Volumizing Leave-in Conditioner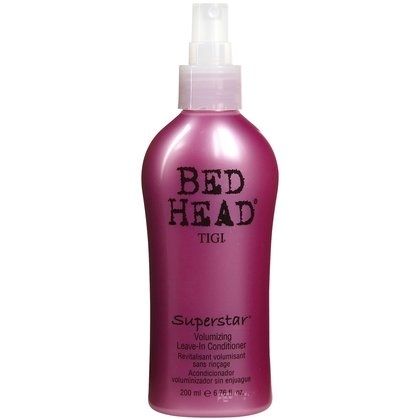 Price: $15.60 at soap.com
Toni recommends this for all of her clients with fine or thin hair. When used with the Superstar shampoo, it makes hair look and feel fuller and thicker. As a bonus, it smells really good, too! Toni says it also helps control static and fly-aways that a lot of people with fine hair can experience.
---
2

TIGI Bed Head Small Talk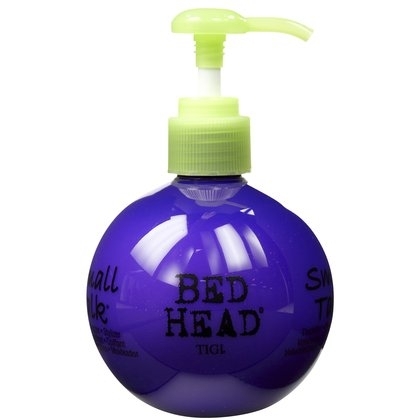 Price: $17.70 at soap.com
I've seen Toni use this on so many of her clients with naturally curly or wavy hair! She applies a small amount to damp hair, then "scrunches" it a little with her hands as she's blowing dry. It really helps reduce frizz, and it makes hair so shin and smooth!
---
3

TIGI Bed Head Headrush Spray Shine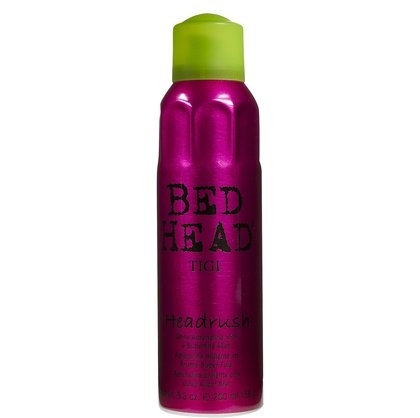 Price: $16.65 at soap.com
This is a product Toni used on my hair at the salon and now I use it all the time. It really works! It makes my hair so shiny and soft-looking, and it's not sticky. It also smells really good, and it rinses out in the shower without leaving build-up. IT's good for medium to thick hair, but Toni says it might weight down thin or fine hair.
---
4

TIGI Rockaholic Punk out Molding Gunk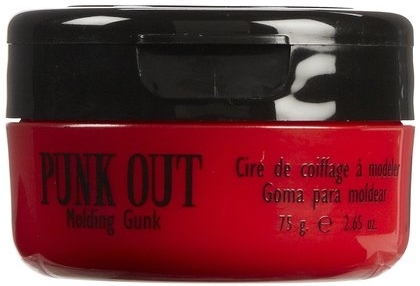 Price: $13.99 at soap.com
If you're looking for texture without shine, or if you're looking for lots of control for a short hairstyle, this is the product for you! Toni uses it on a lot of her male clients, and it gives great hold without looking greasy. It's good for all hair types.
---
5

TIGI Bed Head Masterpiece Hairspray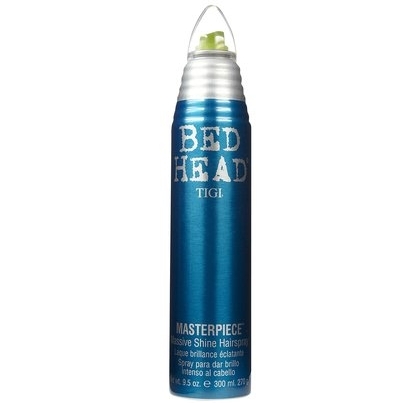 Price: $17.70 at soap.com
We all need a little control sometimes, and Toni suggests this hairspray will do just that! She also says it smells tropical, like pineapple… and she's right! This is the spray I keep on my vanity for last-minute control issues. It works beautifully, even in humidity. It also makes my hair really shiny!
---
6

Paul Mitchell Extra Body Sculpting Foam

Price: $20.80 at soap.com
Toni loves using a little mousse to give lift, especially for thin hair, but she loves this one in particular because she says it actually helps restore hair, rather than drying it out. It's good for all hair types, and it doesn't cause dulling build-up. She loves using this for curly hair.
---
7

TIGI Bed Head Ego Boost Leave in Conditioner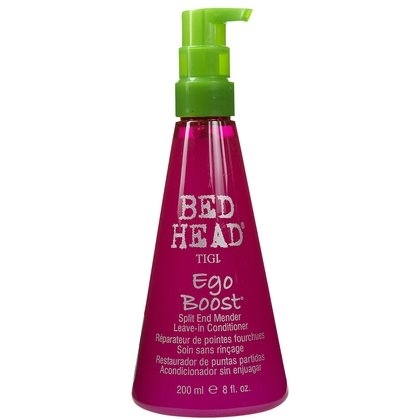 Price: $15.60 at soap.com
Great for: damaged or color-treated hair
Toni recommends this for damaged or color-treated hair, especially with the matching shampoo. It's ultra-rich and thick, and it helps smooth and restore hair, while also protecting it from further damage. Amazing!
Did you notice how many of these great hair-care products are made by TIGI? I asked my stylish about that and she said that's because they're all amazing! I especially love the Headrush Shine Spray… she introduced me to it and she was certainly right. Which of these products that my stylish loves do you like best, and why? Or is there another product you (or your stylist) like more? Please share!
Top image source: foreverhair.co.uk
More
---
Popular
Recent