Oh-so vintage accessories are not just a thing of the past, my ladies. They are our present and I sincerely hope they will be our future too, as fashion obviously isn't all mighty and very innovative these days. After all, a careful shopper will always manage to find good deals and ways to pull off a totally chic look that wasn't as nearly as pricy as it looks. So, let's start with some of my fav oh-so-vintage accessories:
---
1

ASOS Oversized Cat-Eye Sunglasses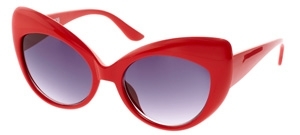 Price: $17.03 at asos.com
These sassy cat-eye shades are one of those oh-so-vintage accessories you must not forget if you want to spice up your style with a little bit of that retro sex appeal. Do your hair rockabilly style, throw on a jean shorts, plaid shirt and a pair of cool wedges and hold your head high as all eyes turn on you.
---
2

Pearl Glam Necklace

Price: $39.99 at modcloth.com
Now, this… this is something totally different and yet, very wearable in all glitz and glam occasions. Spice up your already spicy pin-up style with these babies, tie a satin bow on the side and wear them with a Charleston dress or throw on a preppy white shirt and a cute cardigan.
3

Psychodelic Head Wrap

Price: $3.80 at forever21.com
Hippie chic? No problemo! Add this interesting cool head wrap to that top + gypsy skirt outfit, don't forget to add a ridiculously large number or bangles and you're all set. Your mom might burst to tears remembering her hippie years and she might even offer to go through that pile of boxes sitting in the basement in order to find a couple of authentic vintage pieces for you.
---
4

Very Striking Earrings

Price: $41.99 at modcloth.com
Large square shoulder pads, massive jewelry and over-exaggerated eyes and lips! Who could have known this style is going to make its grand return. I bet Madonna is regretting her decision to throw away all those pieces of fashion she wore back in the late 80's!
---
5

Side Feather Headband

Price: $8.80 at forever21.com
Sequined or beaded dresses and the famous Charleston-style head bands and feathery hairpieces are still in, so, whether you're going to a fancy-dress party or thinking about a radical style change that involves your own, modernized version of this popular style, do have one of these eye-catchers in mind. These types of oh-so-vintage accessories can be combined in many ways, giving you a brand new look with each outfit change.
---
6

Acanthus Belt in Obsidian

Price: $15.99 at modcloth.com
Okay, Material Girl, I bet you're really furious now as I can bet my life on the fact that you had a very similar belt 20 years ago. But you're not my main concern right now so, if you don't mind, I'll just leave you to your Botox injections and focus on my readers. Start writing down as this look would require a printed T-shirt, a fluffy skirt and a pair of killer heels or neon tights +converse all star sneakers combo.
---
7

Studded Crossbody Bag

Price: $22.80 at forever21.com
Sweet, feminine and refined – these bags are the oh-so-vintage accessories you can afford to rock even if you don't want to get all dressed up retro style. You can do the whole 50's woman thing with Victory rolls and all or simply dress yourself in a pair of jeans and a top and let this baby rest on your hip as you dance or mingle.
---
8

Oasis Cameo Brooch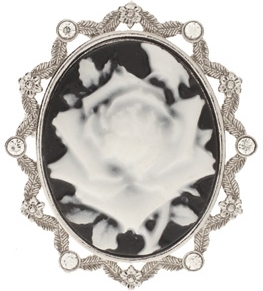 Price: $14.34 at asos.com
Prepare to travel waay back in time and bring rich, velvety breath of Victorian Era in your modern everyday life. You don't need to change dramatically in order to feel like a queen, cameo design Queen Victoria loved so much would be a perfect detail. A crisp white, ruffled front shirt is also a good idea as I've always preferred cameo brooches pinned right under the chin, in the place where rich ruffled collar starts lowering to form two rows of frills, framing the buttons all the way down to the very last one.
---
9

French Connection Vintage Gloves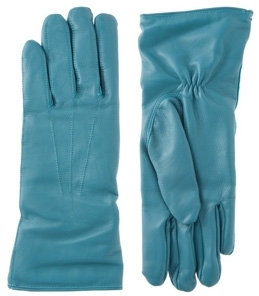 Price: $39.45 at asos.com
Wrong time of the year, I know. But failing to mention gloves would mean failing to give this list a proper ending. Look on the bright side – they are on sale now so, if you like them, you'll have no problem waiting until autumn to wear them.
Love 'em or hate 'em, these oh-so-vintage accessories aren't going to go away. I do hope this last sentence made you feel good rather that growl "Dammit!" LOL! Tell me, do you like fashion that reeks of past or you prefer to leave the time-travelling and all the oh-so-vintage accessories and stuff to others?
---
Comments
Popular
Related
Recent