Accessories trends 2013 are all about embellishment and maximalist details, if the recent designer runways are anything to go by. From heavily embellished eyewear to offbeat head gear, accessories trends for 2013 are sure to get you out of your comfort zone. But what a great place it is going to be! Check out the following 2013 accessories trends to find out what to update your outfits with next year.
---
1

Choker Necklaces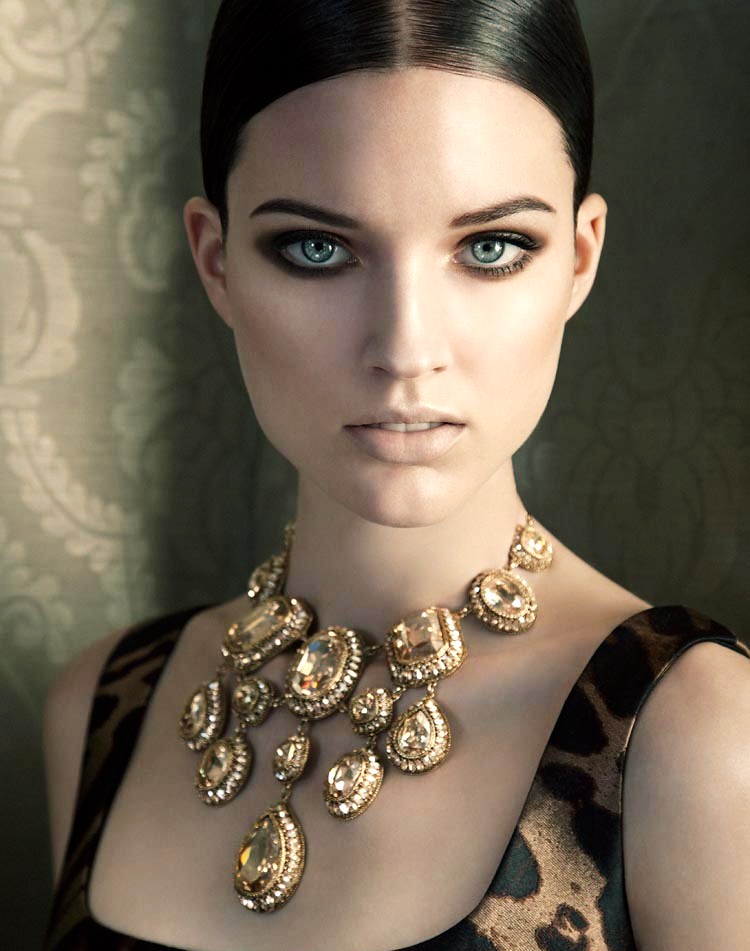 As far as accessories trends 2013 go, you're going to be seeing a lot of choker necklaces. For 2013, designers are opting for bold, oversized designs to decorate the neckline. Next year's choker necklaces will be perfect for accenting strapless or crew necklines.
---
2

Embellished Sunglasses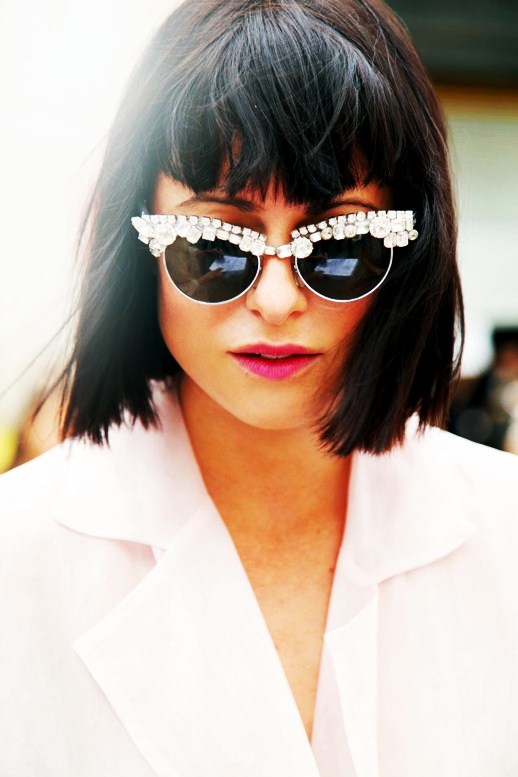 Love them or loathe them, but embellished sunglasses are going to be big business next year. Designers like Roberto Cavalli and Prada have all included embellished sunglasses in their recent collections, and fashionistas are snapping up these looks be it designer or DIY.
3

Maximalist Bags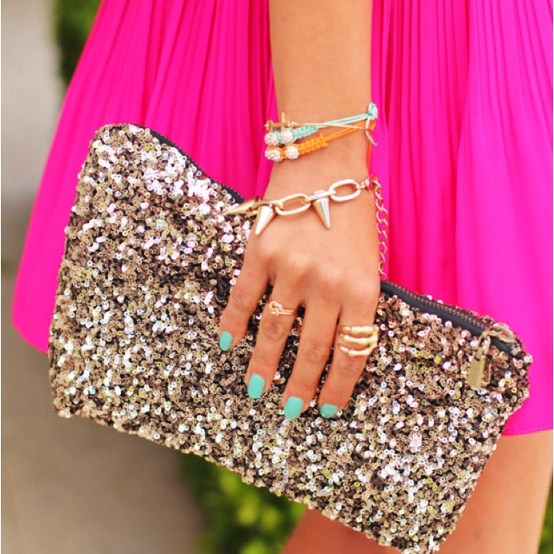 Heavily embellished, mixed-media bags are another big accessories trend for 2013. Feathers, sequins, pom poms, studs – the possibilities are endless! Whether it's a handbag or clutch, just make sure it's maxed out!
---
4

Double Arm Candy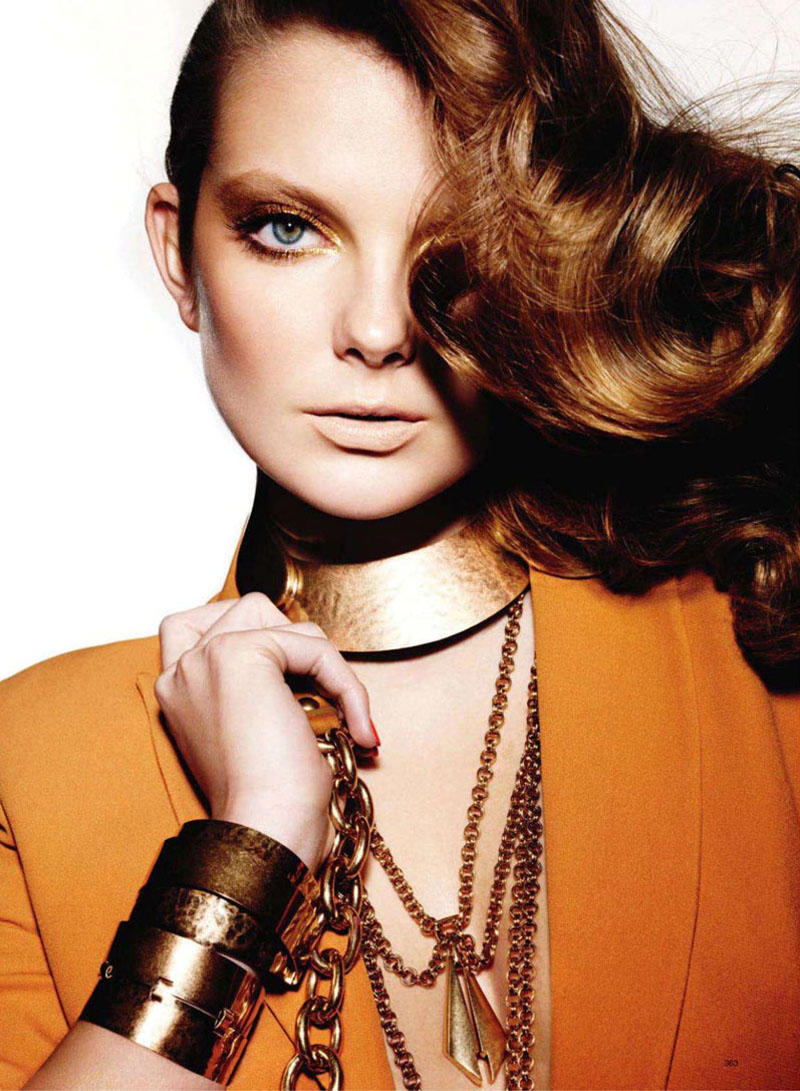 Get all symmetrical next year and pop matching bangles/bracelets/cuffs on both your wrists. Designers like Celine and Alexander McQueen were all over this look for their Spring 2013 shows. Paired with a simple outfit, this accessories trend will look all sorts of chic.
---
5

Body Harnesses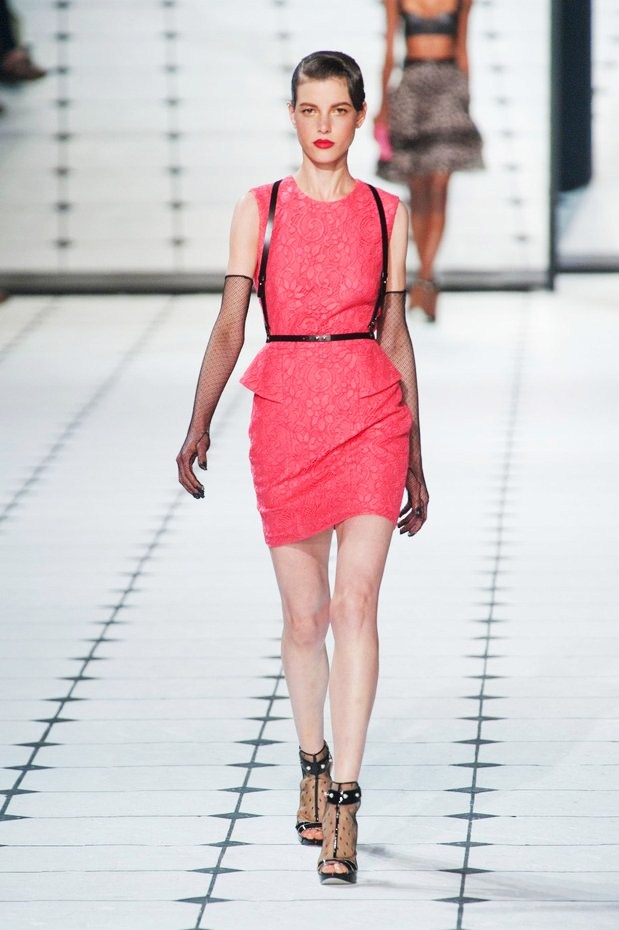 Fetish-wear has cropped up all over the runways recently, probably owing to Fifty Shades of Grey mania. The most popular incarnation of this trend has been the body harness. However, body harnesses for 2013 are less likely to be bondage-inspired and more likely to be paired with ladylike looks. Check out BCB Max Azria and Jason Wu's Spring 2013 collections to see how to pull off the body harness accessories trend for 2013.
---
6

Metallic Pumps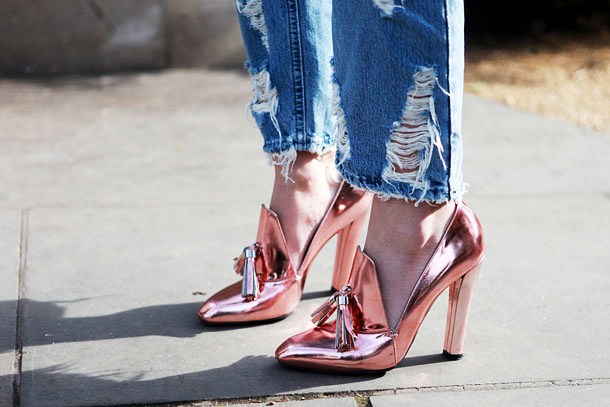 You may have witnessed the rise of metallic pumps this year, but next year they're going to be even more popular. While gold and silver were the colors du jour this year, when it comes to the 2013 fashion cycles we're going to be met with a lot more color options. Stick to ladylike pumps to really stay on trend.
---
7

Gaucho Hats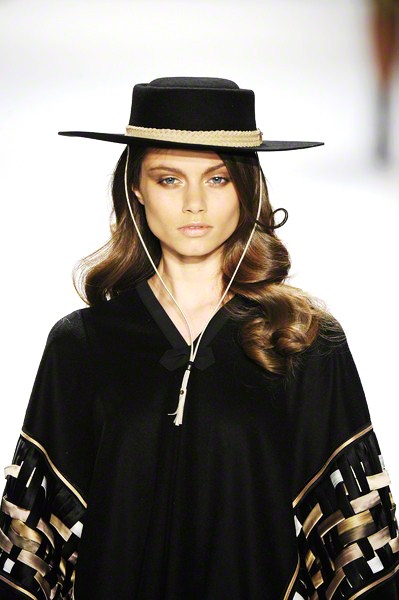 Move over the fedora, as far as accessories trends 2013 go, it's all about the gaucho hat. Spied on a variety of fall/winter runways, this trend is a statement in its own right. Keep your look less Zorro and more ladylike by teaming next year's gaucho hats with feminine frocks.
These accessories trends 2013 are all about making a statement. If anything, the motto for designers recently seems to be "more is more". When pulling off these accessories trends for 2013, be sure to balance out bolder accessories with more minimal outfits. What major accessories trends are you tipping for 2013?
---
Comments
Popular
Related
Recent