7 Awesome Wardrobe Choices to Disguise a Large Bust ...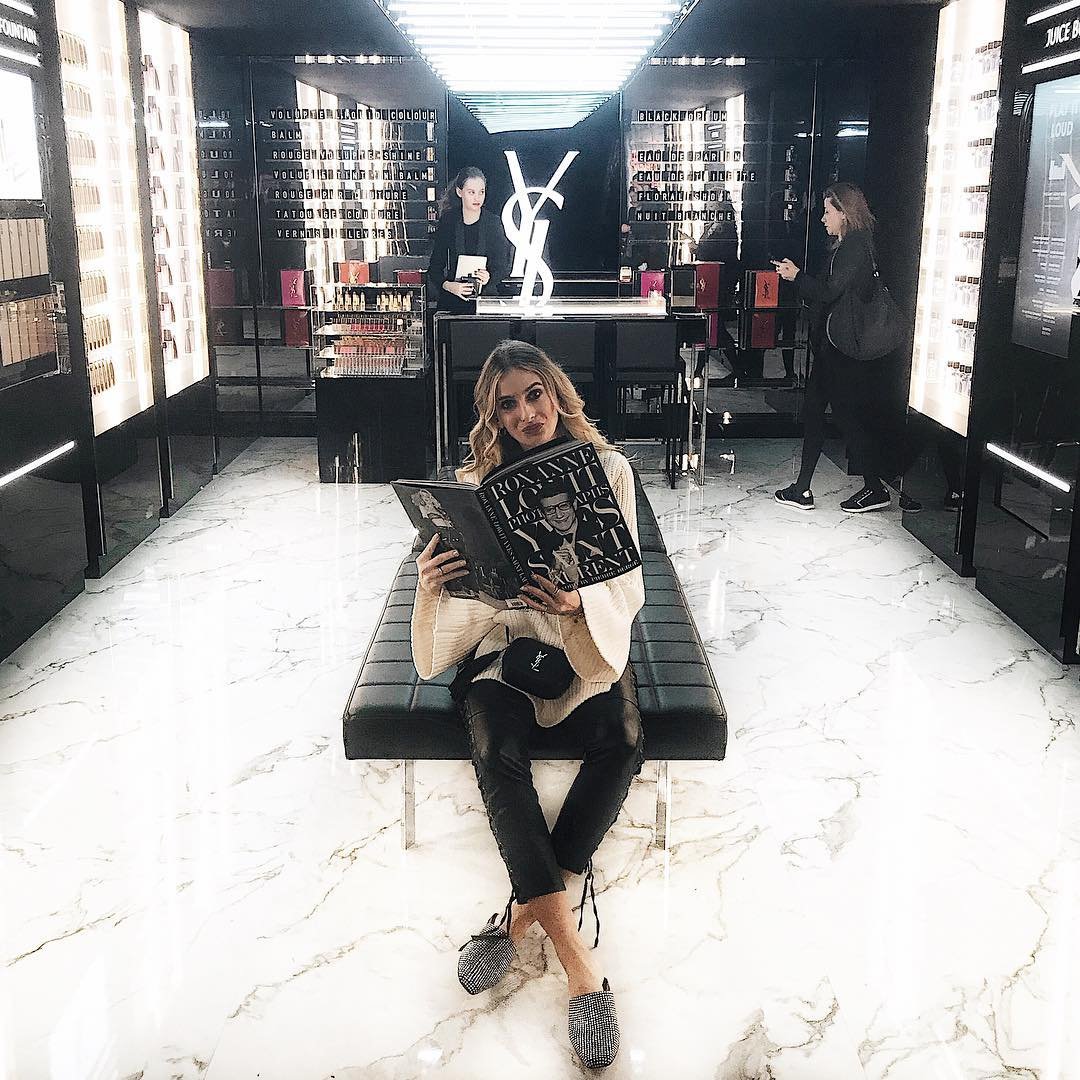 If you have a curvy figure (like me), finding clothes that fit, compliment, and disguise a large bust can sometimes be time consuming and frustrating. There are a lot of clothes and fashion styles today that are designed to accentuate breasts and promote cleavage. But what if you're not the typical A, B, or C cup? Women come in all different shapes and sizes, and some are curvier than others. If you are a woman in this curvy category, embrace your beautiful figure by dressing appropriately, according to these seven wardrobe choices that balance out and disguise a large bust.
1.

Minimizing Bra

The first, and most important, wardrobe piece to disguise a large bust is the minimizing bra. With having a large bust, you'll find that there are a lot of bras that just won't work for you. Strapless bras, along with bras with thin straps, will not give you the support you need. Push up bras, and bras with lots of padding in them, will just accentuate what you are looking to disguise. Look for underwire minimizer bras that have firm support. Minimizing bras are designed to make you look like you've gone down in a cup size.
2.

Tank Tops with Thick Straps

Having a large bust doesn't mean that you can never wear tank tops. Just wear ones that have thicker straps. Tops that have thin, spaghetti straps will make you appear like your chest is not being supported enough. Thin straps will also show your bra, if you're wearing the right one (since minimizing bras have thicker straps for added support). Straps that cover the complete length of your shoulder, or are a minimum of three fingers wide, will balance out a full chest.
3.

Pants and Skirts That Flow Away from the Body

Having a large bust makes you appear heavy on the upper half of your body. This means that you have to balance out the rest of your body accordingly. You can do this by wearing pants or skirts that flow away from the body. Try to avoid wearing skinny jeans, as these will make your legs look tiny and disproportionate to the rest of your figure. Go for a cute straight-leg, or jeans that flare out at the bottom. The same goes for skirts.
4.

Scoop or V-Neck Shirts and Blouses

One common misconception about having a large chest is the belief that you should always be completely covered up. This is not the case. While turtle necks and other high collared shirts might make you feel more comfortable, they actually draw more attention to your chest. Sure, high collared shirts lock the girls in securely, but they can also make you look suffocated. Go for a shirt or blouse that has a scoop or V-neck. Just make sure that the neckline doesn't display too much cleavage.
5.

Plain Tops

When you're searching for tops to disguise your chest area, look for ones that are relatively plain in design and pattern. Avoid tops that have pockets on the breasts, stripes, or ruching near the chest area, as this will cause people to focus solely on those areas. This doesn't mean that your tops have to be completely drab, however. Have fun with it. If you're going for a patterned top, just make sure it's subtle. And you don't have to boycott pockets altogether. Tops or jackets with pockets near the hip area will actually balance out your chest and make your bust appear smaller.
6.

Decorative Sleeves

If you do like patterned tops, buy ones that have accents on the sleeves instead of on the bust or neckline. Any sort of decorative accent (like ruching, sequins, lace, or beadwork), will draw in immediate attention. Make sure the accents are placed in areas you wish to draw focus. Also, go for tops that have loose sleeves that flow away from your body because they balance out your chest. All of these tricks will draw the focus to your arms and shoulders instead of your bust.
7.

Printed Shorts or Skirts

Shorts and skirts that have a print, sheen, or some sort of accent on them will help to balance out your upper half, and draw focus to your lower half. There are a lot of cute shorts in style right now that are bright in colour and have patterns on them. Give these a try. Also try skirts that have bold patterns, like a nice floral print. Not only is this sort of style cute for the warmer months, but having accents on the bottom balances out your body, which in turn makes your figure look elongated.

These are just a few wardrobe choices to make in order to balance out your upper half and disguise a large bust. Remember these ideas the next time you go shopping, and make sure to incorporate your own personal style into it. You're beautiful in every way! What other wardrobe choices do you find balance out a large bust?

{{#comments_count}} Show Commnents ({{comments_count}}) {{/comments_count}}