This list of DIY Belts brings us stylish ideas for the crafty fashionista. Whether you are just starting on DIY fashion or you consider yourself a veteran in injecting your wardrobe with handmade details, I think you will find these DIY belts delightful. From easy sewing projects to ones that will require leather work, these DIY belts offer you plenty of craft inspiration.
---
1

Cute Bow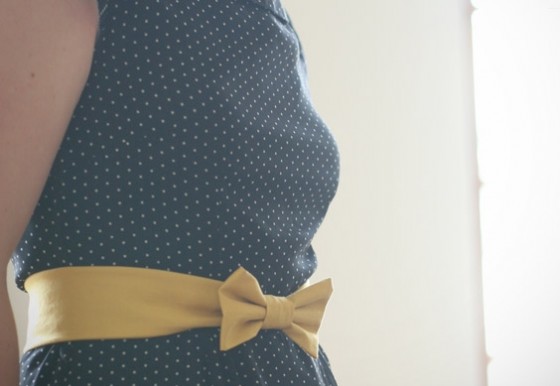 Adorable! The color is perfect. The bow is perfect. The width? Perfect. From this list of** DIY belts**, I will definitely be making something like this. If you are just about to start on learning how to sew, making this belt is highly recommended.
2

Braided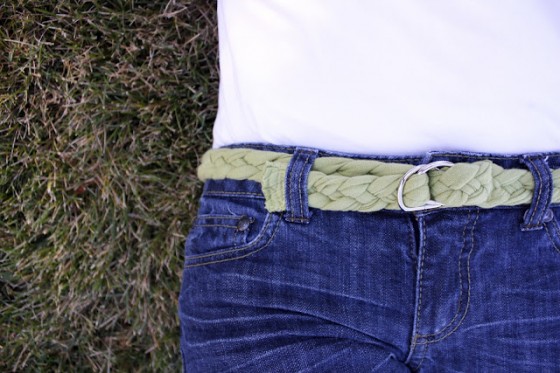 I love this handmade belt idea for many reasons. First, this is a fantastic way to upcycle shirts. Second, the braided look is a classic. And third, making this belt is incredibly easy.
---
3

Felt Bloom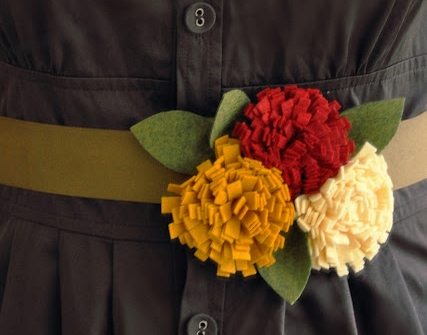 I am completely enamored with the colors of this belt as well. Cheri made this belt as a cute outfit addition for autumn but methinks it's an all-year type of accessory. And just like the previous tutorials I've mentioned here, this belt is VERY easy to make.
---
4

Rhinestone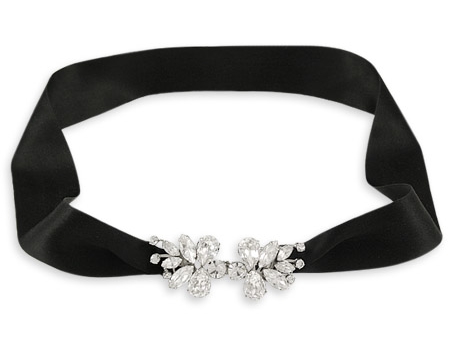 Looking for a sparkly and chic DIY belt? This rhinesone beauty is for you. To make this, you will need a rhinestone buckle and silk ribbon. To assemble, you simply attach the buckle to the ends of your ribbon.
---
5

Leather Flower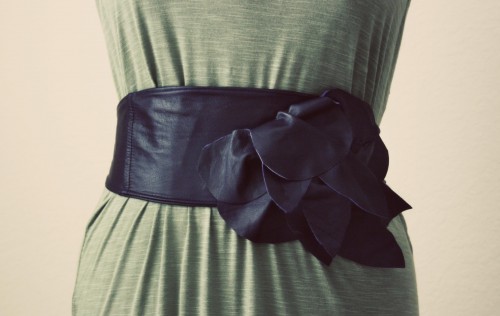 Even though I am petite, I could never say no to wide belts. If, like me, you love to wear wide belts, you will absolutely enjoy the tutorial below. Not only will it let you enjoy a corset-like belt, it will also give you a chance to DIY a leather flower. Fun!
---
6

Door Knocker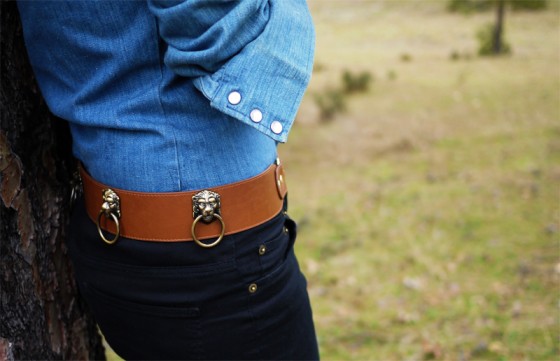 This is a Moschino-inspired** belt tutorial**. Basically, this is a belt makeover. You will need a store-bought belt and lion drawer pulls from the hardware section. Take note, you will need lion drawer pulls and not actual door knockers. The latter are too huge for belt embellishement.
---
7

Faux Flower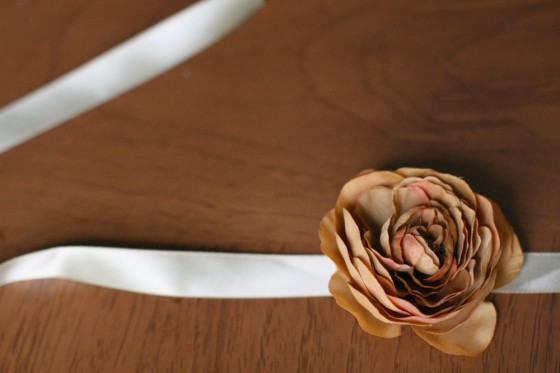 Take a faux flower and glue to a strip of ribbon. Congratulations, you just made a pretty belt! Embellish as you see fit.
---
8

Fabric Flower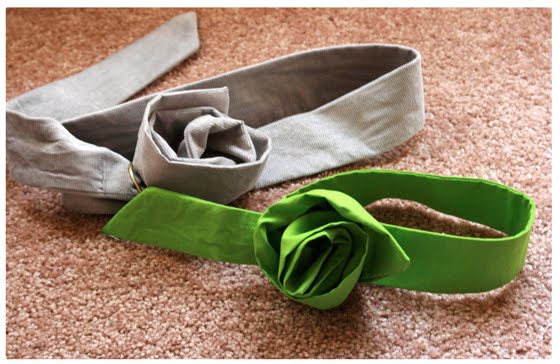 Here is another belt DIY that comes with its own cute rosette. To make this, you will need D-rings, interfacing, and strips of fabric for the belt and the rosette. Design variation: use different-colored fabrics for the belt and flower. You can also go for printed fabric.
---
9

Printed Bow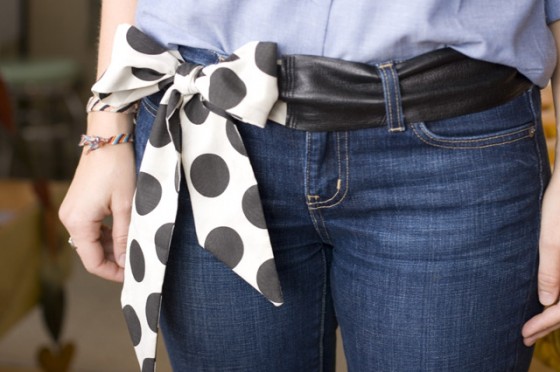 Here we have a DIY belt with an adorable bow. Unlike the first tutorial, the bow here is actually connected to the main belt. The main belt is made of leather and the ends that you tie into a bow are of printed fabric. Very cute!
---
10

Thin Bow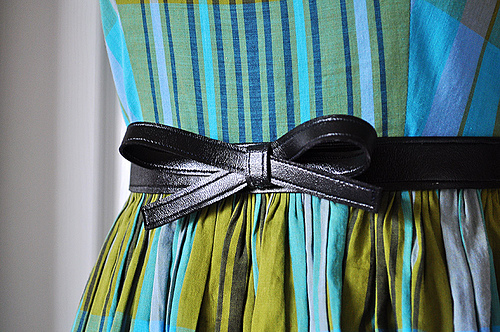 And here we have the third DIY bow belt tutorial, courtesy of the creative and crafty Casey. To make this beautiful belt, you will need lightweight faux leather, belt buckle, leather punch, sewing machine, and glue. Check out the link below for the complete tutorial.
At this point, you might be wondering why I only gave you 10 DIY belt tutorials. Don't worry, there is a 2nd (or even a 3rd and a 4th) batch to this DIY belt post. There are just too many fun ideas out there! For now, feast your crafty eyes on these DIY belt crafts.
---
Popular
Related
Recent