Although some would argue that the 2015 Grammy Awards were a major disappointment, the fashion was anything but. The biggest stars in music brought their A-game, giving us some of their best looks of all-time. Whether or not you like their music, you really can't deny that they looked awesome on the red carpet. While some of these choices for best-dressed may be a little controversial, I really think that these were the best-dressed stars in music on the 2015 Grammys red carpet!
---
1

Taylor Swift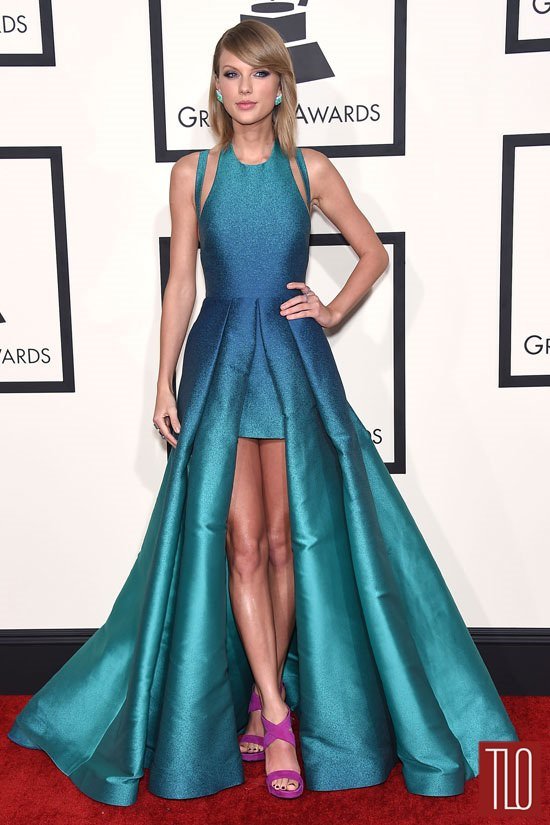 Although I already think that Taylor Swift can do no wrong, I was surprised by how much I loved her dress. Her entire look was perfect, from her flawless hair to her pink shoes. The different color gradient of blues, though, was what really made me fall in love with this look!
2

Rihanna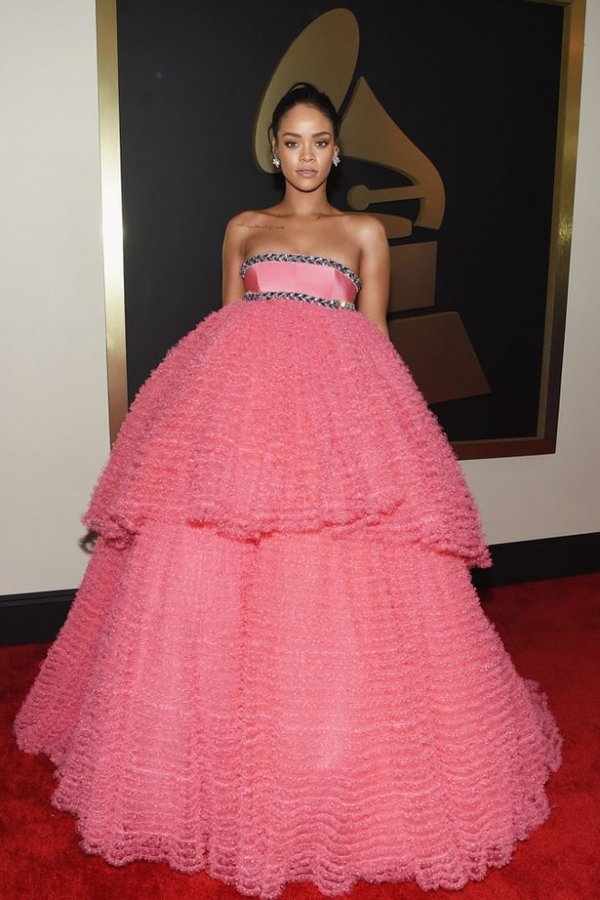 I know that Rihanna's dress stirred up quite the controversy over whether or not people liked it, but I personally loved it. Don't get me wrong, when she first stepped out of her car, the word "no" was screaming profusely in my head. After I had a few seconds to adjust, though, I decided that I loved it. It reminded me of something grand and extravagant that Audrey Hepburn would've worn, with a twist of Rihanna thrown in.
---
3

Katy Perry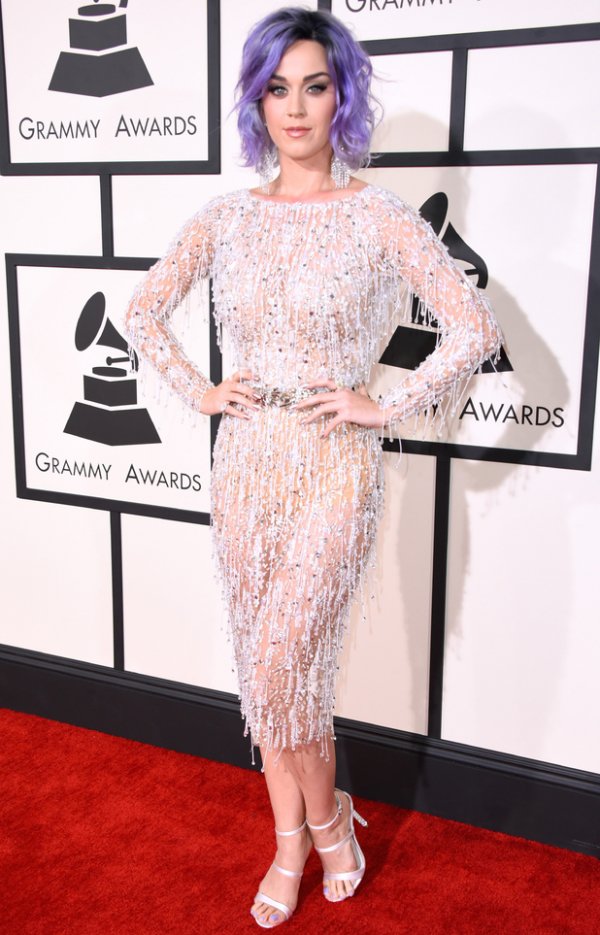 I would've loved Katy Perry's look a lot more if the dress had been long. However, that being said, I loved her wig. It was perfect for this event—just a little pop of color to stir things up without being too outlandish. Had the dress been longer, it probably would've been one of my favorite looks from the night.
---
4

Chrissy Teigen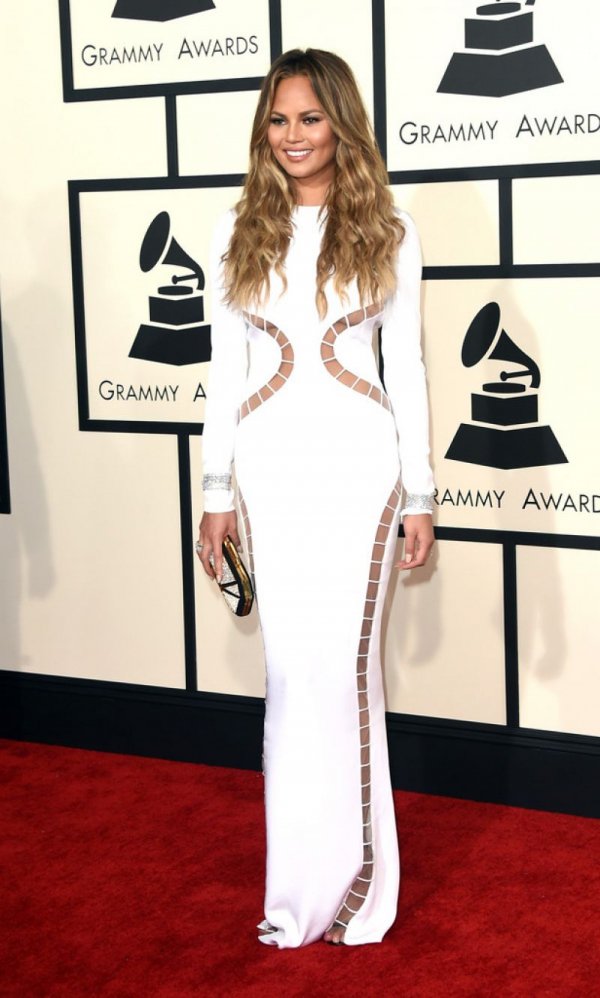 The Grammys are all about going a little crazier with your look than at the typical awards show, so seeing Chrissy rock her look was like a breath of fresh air from the crazier looks on the carpet. (Charli XCX, anyone?) The sleek silhouette paired with the simple white color makes this one of my favorite looks of the night.
---
5

Lady Gaga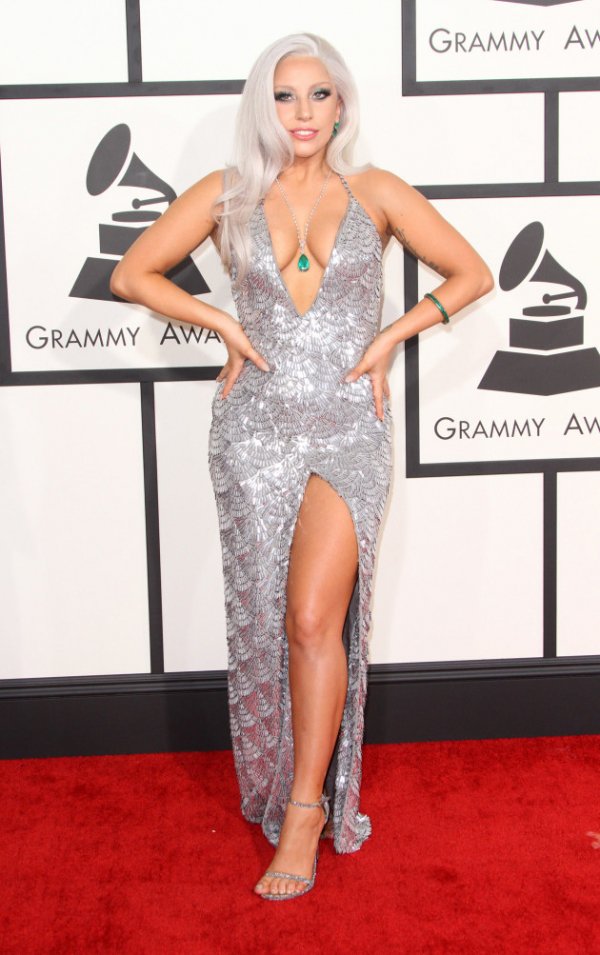 I think it's safe to say that we've gotten to a point where it's more shocking to see Lady Gaga wear something simple to an awards show, so it was quite the shock to see her simple, elegant look on the Grammys red carpet. The silver dress with her silver hair was exactly what I've always wanted to see from her.
---
6

Gwen Stefani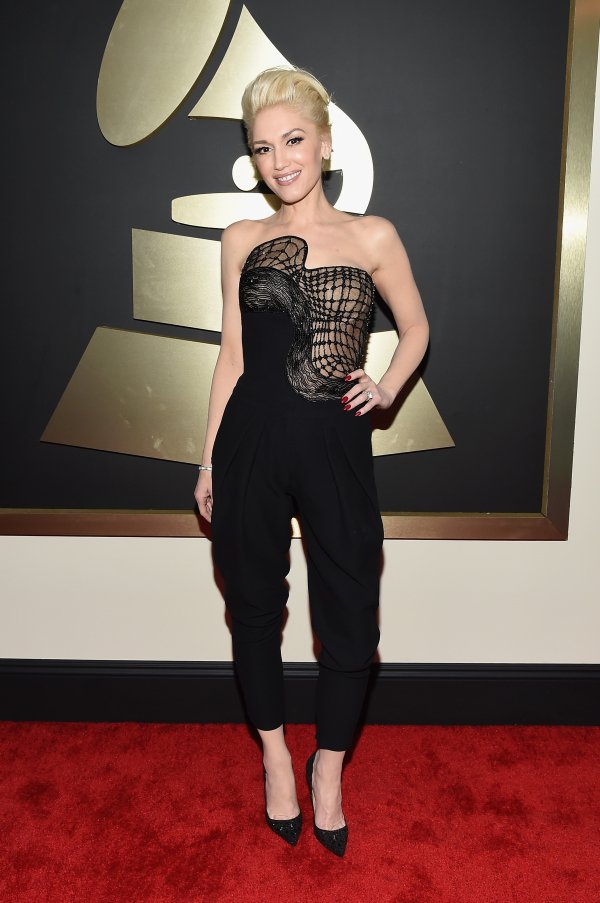 I'm not usually a fan of pants on red carpets, but Gwen Stefani's outfit was a pleasant surprise. It wasn't your typical pants look, the top had the look of an abstract couture dress while the pants added an edge to her look.
---
7

Iggy Azalea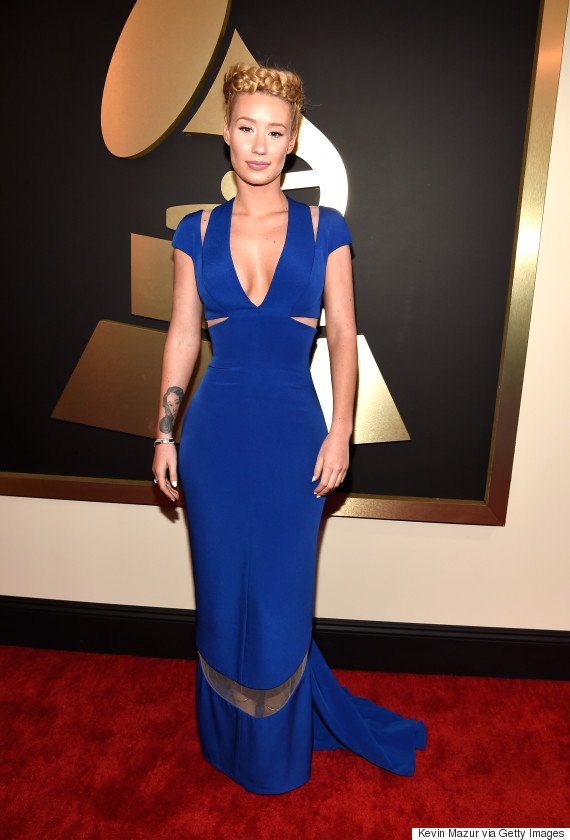 Okay, before you read this and think that I've lost credibility, hear me out. I, like the rest of the world, am still trying to figure out exactly what that hair monstrosity was on Iggy Azalea's head. Because of that, her hair has been completely overshadowed by how gorgeous her dress was, which was something we all should've been paying attention to! It fit her perfectly and was a gorgeous shade of blue that we didn't see anywhere else on the red carpet.
Who do you think was the best dressed on this list? Or do you think that someone else entirely should win best dressed? I want to hear your opinions in the comments!
---
Comments
Popular
Related
Recent