Believe it or not, 2013 was full of celebs who rocked turtlenecks. I guess it made its fashion comeback! I never knew there were so many cute ways to wear turtlenecks, but these Hollywood stars make it look so fashionable. Check out these celebs who rocked turtlenecks then vote on who you think wore it best. Will you be rocking any of these looks anytime soon?
---
1

Kylie Jenner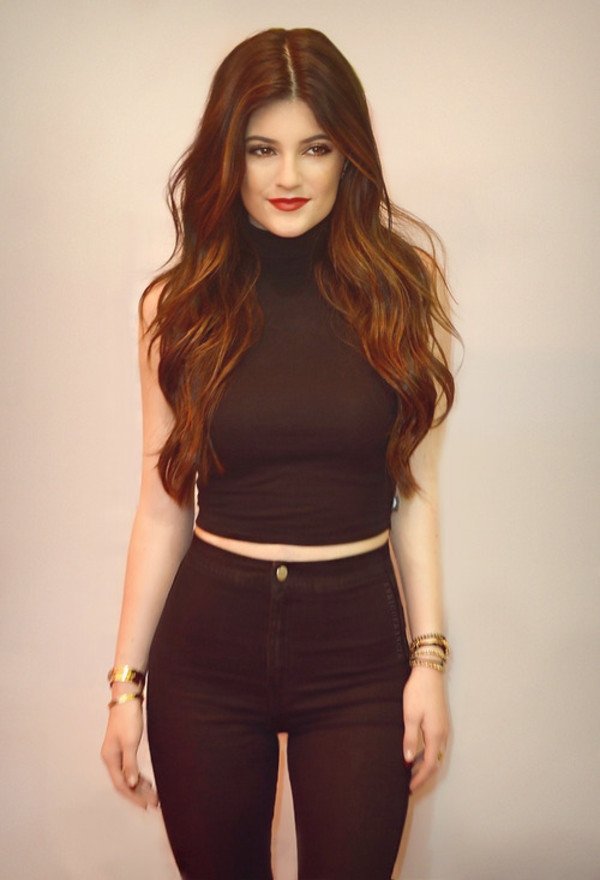 Kylie's look is super cute and flirty! I love how she also managed to stay very age-appropriate with this outfit. By pairing your cropped turtleneck with some high waisted skinnies, you can show off your curves and still look very classy. Her outfit is very simple and chic and still looks amazing! It's definitely one of my favorite looks from celebs who rocked turtlenecks. If you want to buy a top like this, try us.asos.com, for just $15!
---
2

Lucy Hale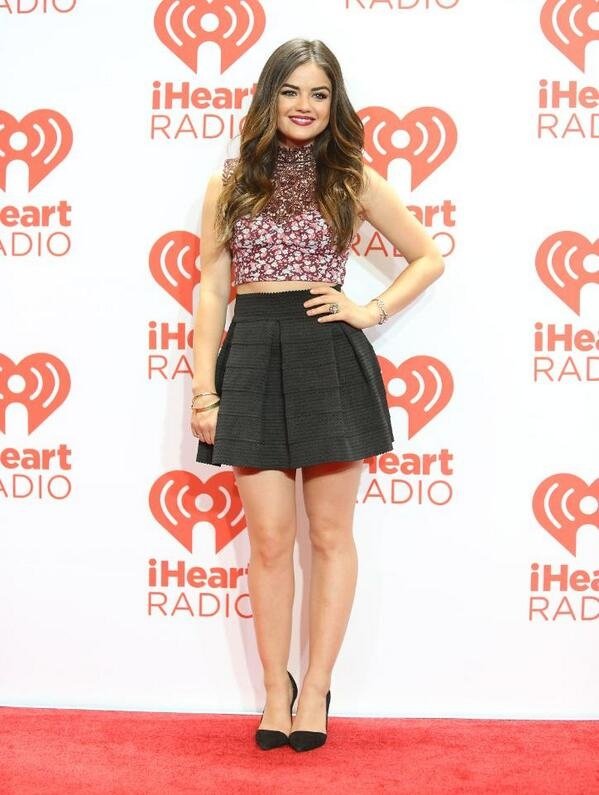 Lucy's always been the type to mix it up on the red carpet! I love how experimental she is with fashion. She paired a cropped turtleneck in a bright, funky pattern with a simple black skirt. The simplicity in the skirt makes it easier to focus on the turtleneck, which is the true fashion statement. If you're looking for something like this, try store.americanapparel.net, for a turtleneck at just $30! I love that it comes in so many colors! The possibilities are really limitless.
3

Selena Gomez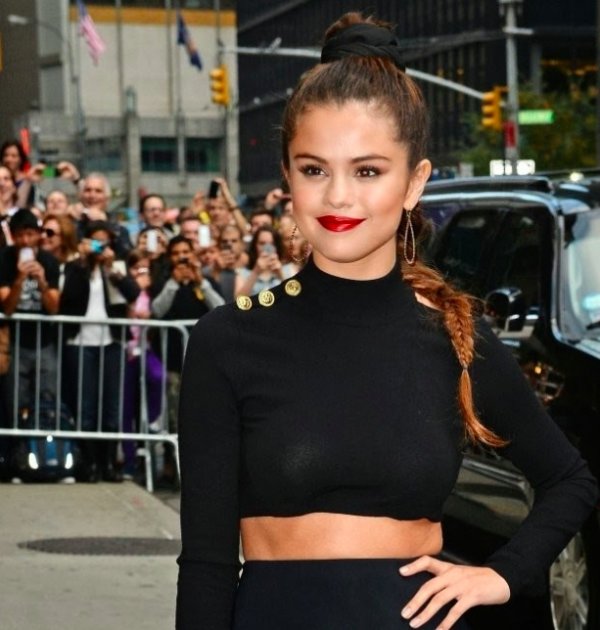 I love everything about this look. Sel looks super classy with her all black ensemble. She paired it with a knee-length skirt that had side slits. If you want to channel a similar look, try pairing your cropped turtleneck with a pencil skirt. if you're feeling daring, try faux leather! It'll look sleek and sexy. lulus.com has the cutest long-sleeved, cropped turtlenecks!
---
4

Anna Kendrick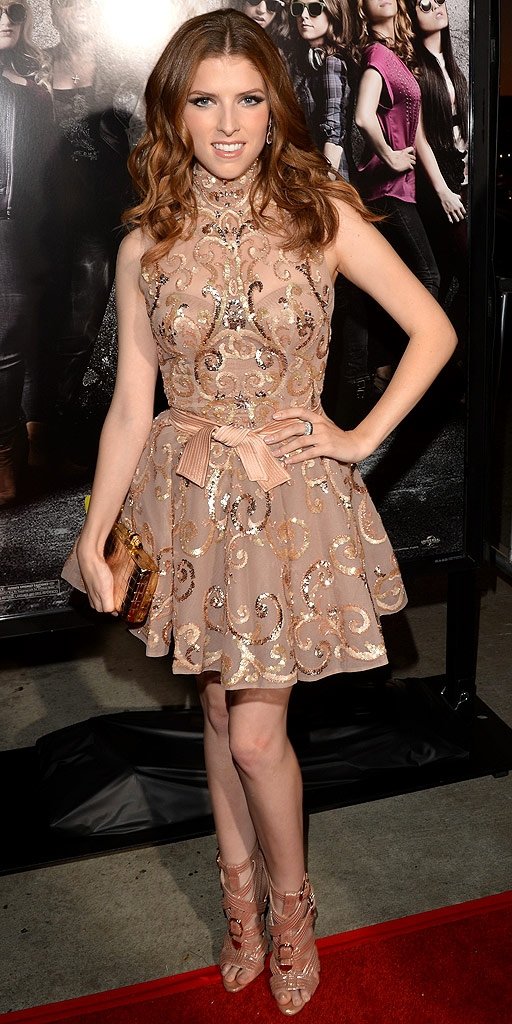 How can Anna Kendrick do any wrong? The actress is awesome in every way possible. She rocked the turtleneck trend with a nude Zuhair Murad dress. I love the swirls on the dress because it's simple yet calls for your attention. The dress spoke for itself, so Anna didn't need to accessorize! I love everything about this look. It's not as glamorous as this dress, but you can snag yourself a lookalike at store.americanapparel.net!
---
5

Ariana Grande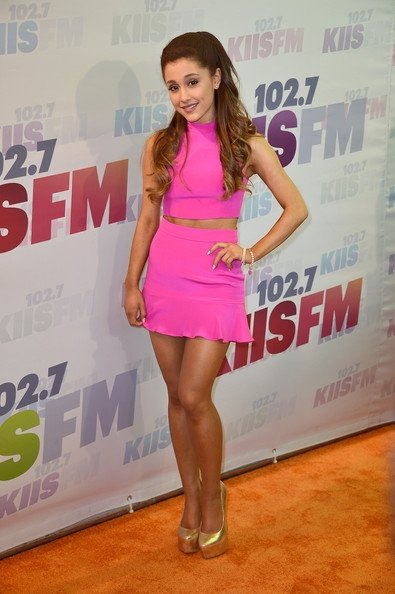 Ariana's definitely been becoming a big fashion icon lately. Her style is just as adorable as her personality! She's always experimenting with new styles on the red carpet which is so fun to watch! She always adds color which is really attention-grabbing. She rocked a pink, cropped turtleneck and paired it with a pink mini skirt. She kept the accessories to a minimum and just paired it with some incredible golden pumps. A+ for Ariana's fashion sense! For a similar look (under $15), try karmaloop.com.
---
6

Miley Cyrus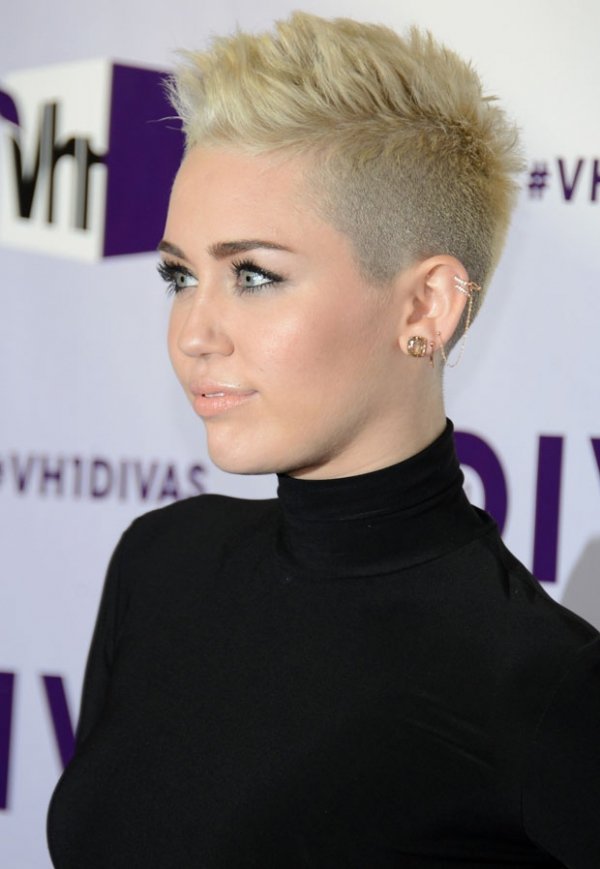 If there's one girl who can pull off just about anything, it's Miley. She's actually rocked the turtleneck trend several times this year! My favorite look was at VH1's Divas Awards. She rocked a black turtleneck dress with side cut-outs. It was definitely daring, but why not have fun with your fashion, right? If you want a similar look, try zappos.com.
---
7

Naya Rivera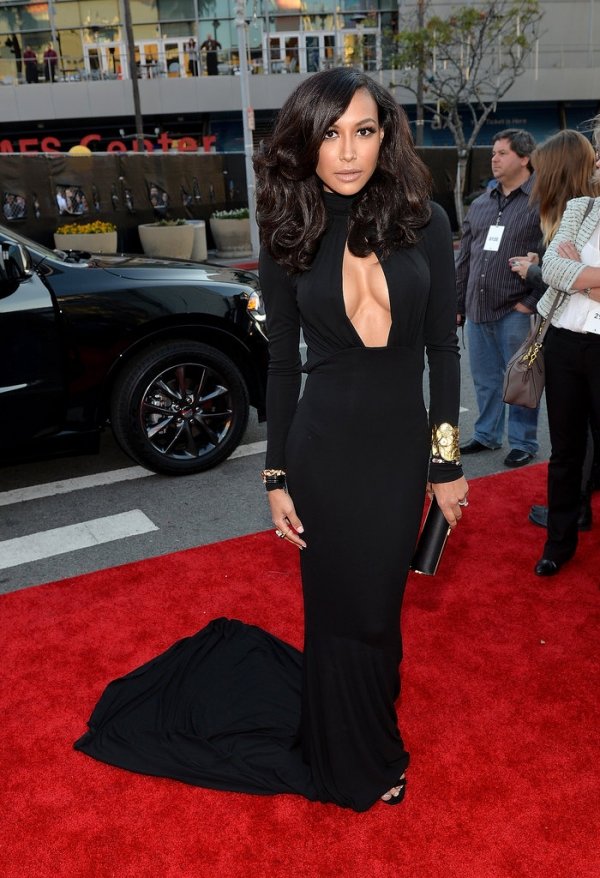 Naya Rivera is mega-fierce. This girl can wear anything and still manage to look like it comes easy! Her dress for the 2013 American Music Awards was absolutely stunning. She wore a long, turtleneck gown with a very bare-it-all cut in the front. I don't know if anyone could try to rock this and pull it off as well as Naya but hey, it doesn't hurt to try!
There you have it! These awesome celebs make us all want to go out and buy some turtlenecks. Who do you think wore the trend best?
---
Comments
Popular
Related
Recent