Designer scarves are a luxury buy for any wardrobe. A designer scarf is a simple and stylish way to update any look. From the classic Burberry check to newer designs such as Alexander McQueen's skull print, designer scarves can become seriously covetable fashion items. The following are just a few chic designer scarves you may want to cast your eyes on.
---
1

Sonia by Sonia Rykiel Polka-Dot Scarf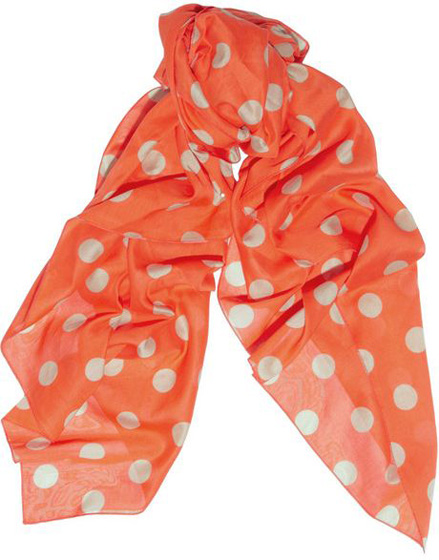 Price: $100.00 at net-a-porter.com
Polka dots are going to be a big trend this year. This designer scarf is a fun and youthful take on the trend. The orange and beige colour combination is fresh and unexpected. Work a quirkier look and try tying this polka-dot scarf into a bow. Wear it around your neck or as a head scarf.
---
2

Burberry Check Scarf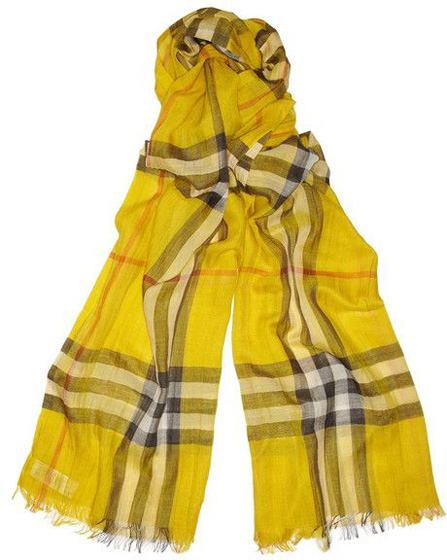 Price: $325.00 at net-a-porter.com
This is a more modern take on the classic Burberry check scarf. Here it appears in a bright yellow colour. It is made from a lightweight wool and silk blend and features eyelash trims. This scarf would look great worn with a simple outfit of a slouchy grey top and dark denim jeans.
---
3

Givenchy Flower Scarf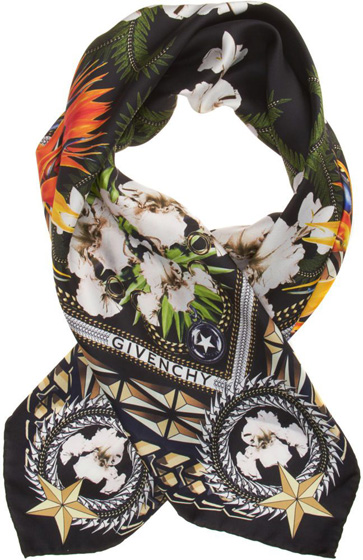 Price: $395.00 at barneys.com
The floral print on this scarf may come across as a bit excessive, but to be honest I'd expect nothing less from this designer brand. Unfortunately it also has the price tag to match its designer detailing. This silk designer scarf would typically be worn tied around the neck, but a modern twist could be to wear it wrapped around the wrist.
---
4

Missoni Textured Scarf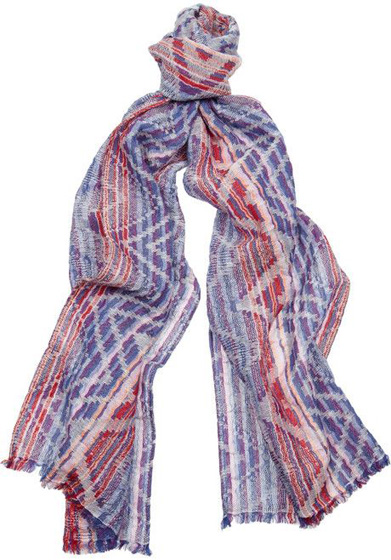 Price: $200.00 at net-a-porter.com
The Missoni zig-zag print is another one of those iconic fashion designs. However, this one is subtle enough not to scream out «hey, look at me, I'm wearing designer scarves». The textured stripe pattern and relaxed look of the scarf makes it ideal for teaming with a casual weekend outfit.
---
5

Vivienne Westwood Printed Scarf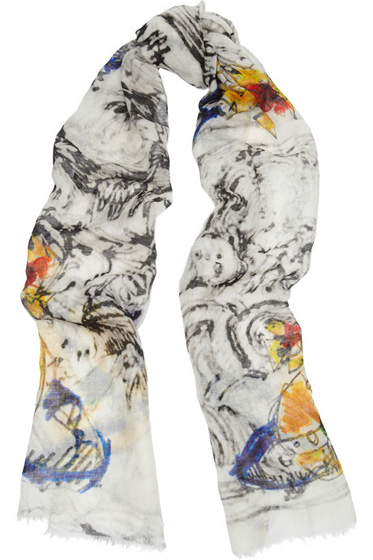 Price: $275.00 at net-a-porter.com
If you're after something a bit more eclectic when it comes to designer scarves, you can't go past a Vivienne Westwood. It features cherub and musical illustrations that in some spots appear to have been lazily coloured in. The print is quite abstract and would do well to liven up a basic outfit.
---
6

Alexander McQueen Skull Scarf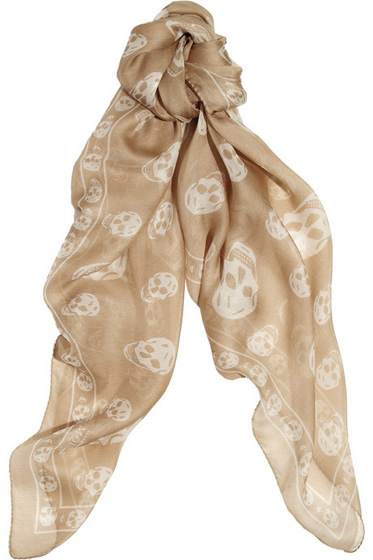 Price: $295.00 at net-a-porter.com
The Alexander McQueen skull scarf has become quite a coveted item. While notorious in the black and white colourway, this particular scarf comes in a more neutral hue. It's a more subtle way to wear this usually grungy designer scarf.
---
7

Versace Baroque Print Scarf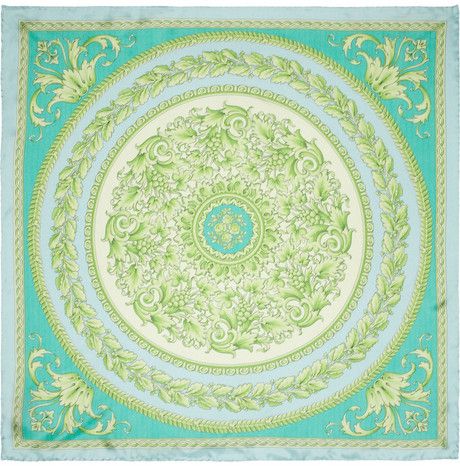 Price: $115.00 at net-a-porter.com
This silk Versace scarf features a lively turquoise, green, and lime Baroque inspired print. Green accessories such as this scarf would work well teamed with a fresh white colour palette. Add a bit of glamour to your everyday look by tying this scarf around your neck.
---
8

Yves Saint Laurent Leopard Print Scarf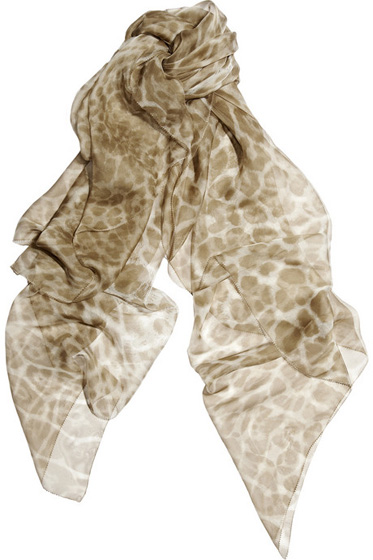 Price: $850.00 at net-a-porter.com
Animal prints are classics, especially when it comes to designers scarves. This lightweight silk-chiffon scarf features a pale olive leopard print as well as the YSL logo printed throughout. While it's extremely pricey, it would no doubt make a luxe addition to any outfit.
A designer scarf will set you back at least a couple of hundred dollars, so it's definitely an investment piece. Choosing designer scarves in classic or signature designs is a smart choice, but sometimes you just can't go past the sheer opulence of some of these designs. What do you think of these designer scarves?
Top Image Source: weheartit.com
More
---
Comments
Popular
Recent