Ear Warmers are a necessity in cooler climates. When the chill of winter hits, there's often a trade off between fashion and function. Keeping your ears warm is a high priority and ear warmers can come in a variety of forms. This season, look out for ear warmers such as stylish earmuffs and beanies with ear flaps. Check out a few chic options below.
1

Diane Von Furstenberg Lothbury Rabbit and Printed Wool Earmuffs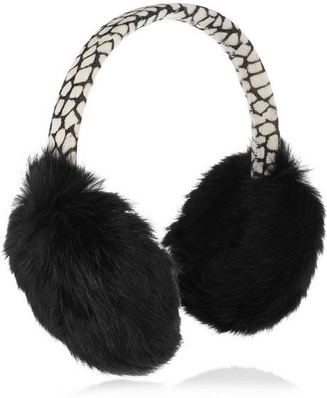 Price: $100.00 at net-a-porter.com
These printed wool ear warmers are a chic designer option. They are made from rabbit fur and have a printed wool covered headband. The graphic print on the head band is on-trend for this season. Team it with a colourful swing coat for a Mod-inspired look.
2

Forever21 Cable Knit Beanie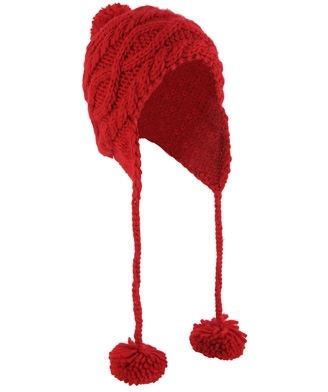 Price: $8.80 at forever21.com
Keep your ears warm this winter with this knit beanie. Ear flaps have been incorporated into the design for added warmth. This red beanie is an on-trend option and even features cute pom-pom details. Wear it with a full-skirted wool dress, grey pea coat, and loafer style shoes for preppy look.
3

Topshop Beige Snowflake Earmuffs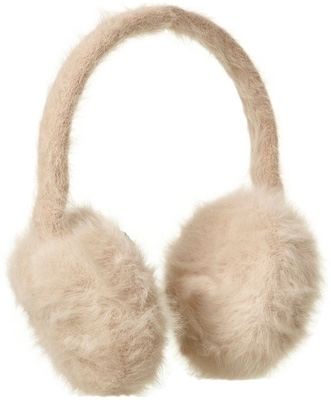 Price: $32.00 at us.topshop.com
These furry earmuffs are bound to keep you warm this winter. These angora ear warmers have a snowflake pattern and come in a beige colourway. When the temperature drops, wear these with your favourite winter coats. Top your outfit off with some leather gloves and stylish knee-high boots.
4

Eugenia Kim Skye Leopard Hand-Knitted Wool Hat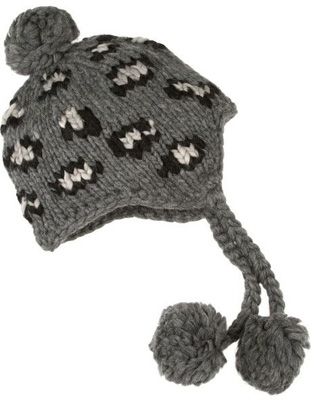 Price: $215.00 at net-a-porter.com
While they were once viewed as less than fashionable, knitted accessories are enjoying their time in the fashion spotlight. And better yet, they are a great way of keeping warm! This hand knitted wool hat features an adorable leopard print pattern. It also has pom-pom detailing at the top and tips.
5

Topshop Black Faux Fur Bow Detail Earmuffs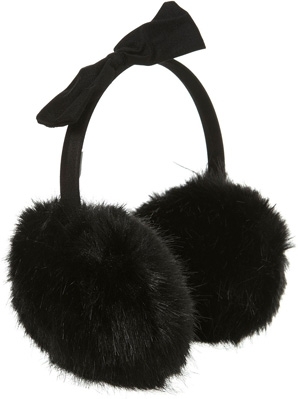 Price: $28.00 at us.topshop.com
Black earmuffs are a winter wardrobe staple. These are made from faux fur and feature fabric bow detailing on the headband. These black earmuffs really are versatile, so you could easily incorporate them into a range of outfits for both day and night.
6

Dorothy Perkins Black Suedette Earmuffs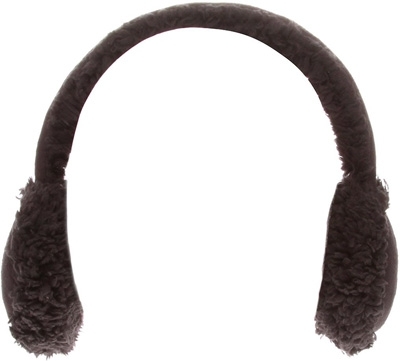 Price: $17.00 at dorothyperkins.com
Look stylish in the snow with these suedette earmuffs. These ear warmers have a suedette band with black Sherpa fur lining. They also have three pin detailing on the side of the earmuffs. During the day, wear these with an oversized knit for a chic take on winter dressing.
7

Missoni Knitted Wool Hat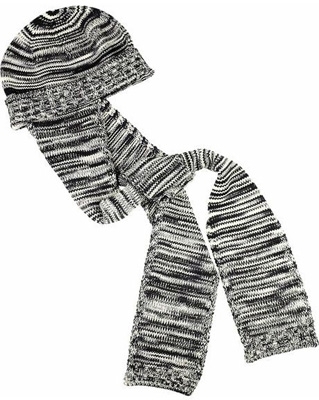 Price: $305.00 at net-a-porter.com
Stay fashionable this winter with this designer knit. It features a black and white wool knit and comes with an attached scarf. Hang the scarf over your ears and wrap the remainder around your neck for extra warmth.
8

Topshop Angora Bow Headband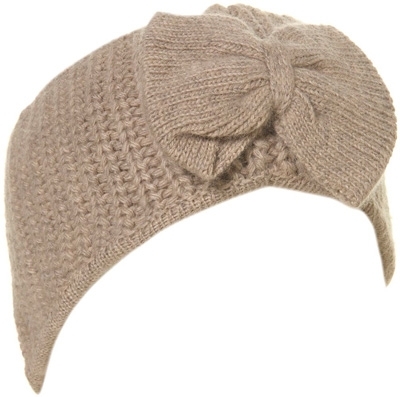 Price: $24.00 at us.topshop.com
If earmuffs and beanies aren't your style, you can always try a woolly headband. Just make sure that you wear if low enough to cover your ears. This knitted angora headband features a front bow detail. The neutral colour also makes it easy to incorporate into your everyday outfits.
9

Dorothy Perkins Black Knitted Bow Headband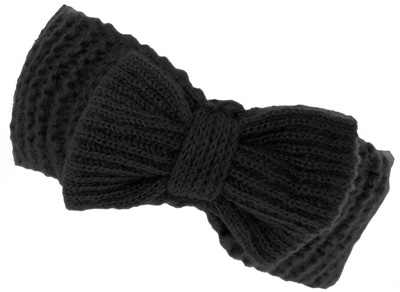 Price: $14.00 at dorothyperkins.com
Knitted headbands make for a chic choice of ear warmers. This black hand knitted headband comes with an oversized bow detail. Wear the bow to the front or side, depending on your personal preference.
These are just a few ear warmers to consider this winter. Knitted beanies and hats are great for completing a casual look, while earmuffs look especially stylish when paired with coats for a polished look. Keeping your ears cosy will be easy with any of these ear warmers in your arsenal. Which of these ear warmers would you wear?