When it comes to maternity fashion, I think the rule that most women follow is: "It SHOULD be comfortable." You don't want to wear high-heeled shoes to look fashionable and regret it later. Or… wear tight-fitting dress because it's an LV. My second pregnancy inspired me to write about this piece as a reminder that I don't have to always wear sweatpants just because I'm pregnant:
1

Black Leggings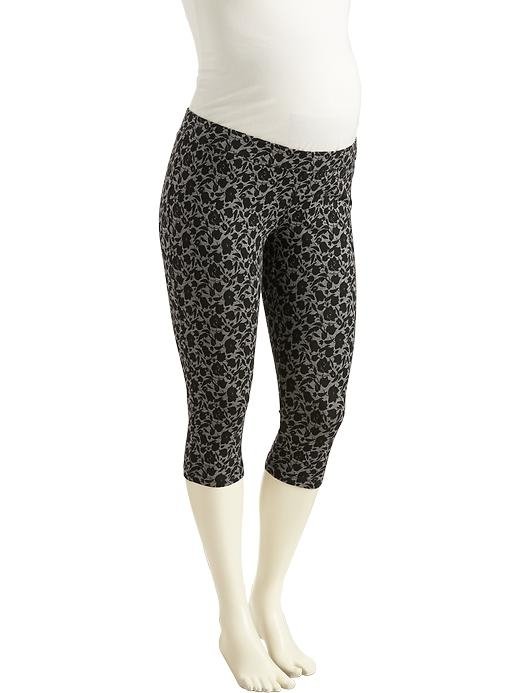 I have six of these in my closet because it's my go-to outfit when I am lazy (which happens most of the time). You pick a pair of black leggings and pair it off with a pretty top and you're off for your morning walk or a quick trip to the supermarket. I got my mine from Gap and Old Navy. Old Navy has some patterned, cropped leggings that you might want to check out.
2

Little Black Dress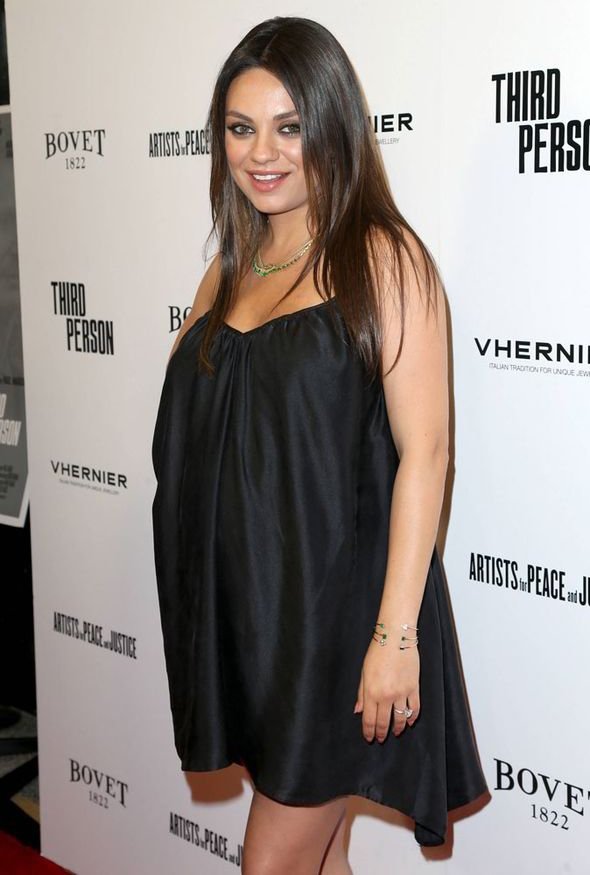 I had Mila Kunis in mind the moment I wrote "LBD". The way she hid her baby bump with this dress gave her that classy-sexy, soon-to-be-Mommy look. I never had a little black dress or a long black dress in my first pregnancy so I am madly scouring online shops for a good one. Any suggestions from you will be wonderful.
3

V-Necks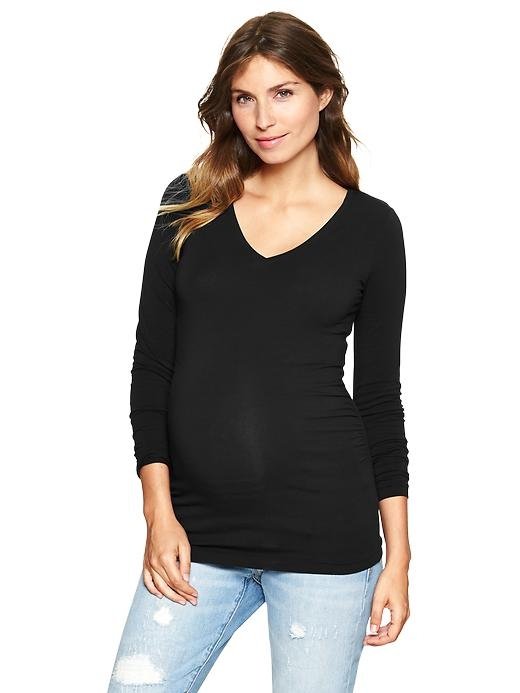 I have a soft spot for V-necks, pregnant or not pregnant. It's a magic weight changer. It directs the onlookers' attention to your chest and veers attention away from your arms. Whether it's a dress or a tee, you can't go wrong with V-Necks! My personal favorite is a long-sleeved V-Neck paired with maternity jeans and red ballet shoes. Makes me feel like I'm the pregnant Dorothy walking down the yellow, brick road!
4

Maternity Jeans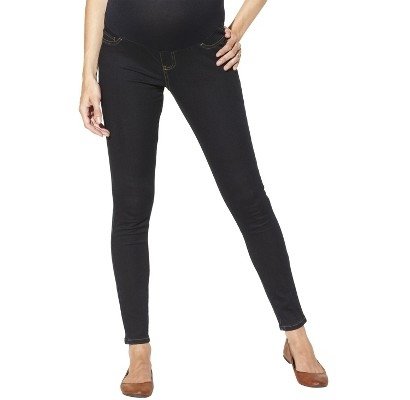 Who said you should stop wearing jeans because you're pregnant? Three best things about maternity jeans: comfortable, no zipper, and wearable after pregnancy. I don't know about other women who have worn a pair or two but to me, it feels like wearing pajamas. It's a good fit too! And I got to use mine after pregnancy – and will still use them in this second pregnancy.
5

Open-front Sweaters or Cardigans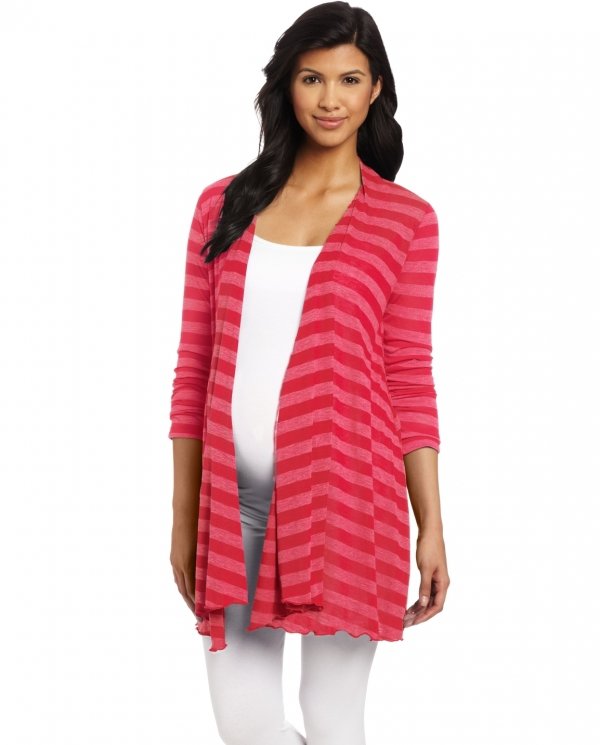 Oh hail the mighty cardigan, especially the open-front ones! I like the long ones that just hang loose in front. You wear jeans with a white top and finish your glowing look with a pink cardigan and you are ready to hit the road. I love this ensemble in days when I just feel particularly messy but have to get up to get something done. My personal advice is to purchase a cardigan/sweater that will make you feel good when those bad days come. Pick the happy colors, ladies!
6

Tank Tops and Camisoles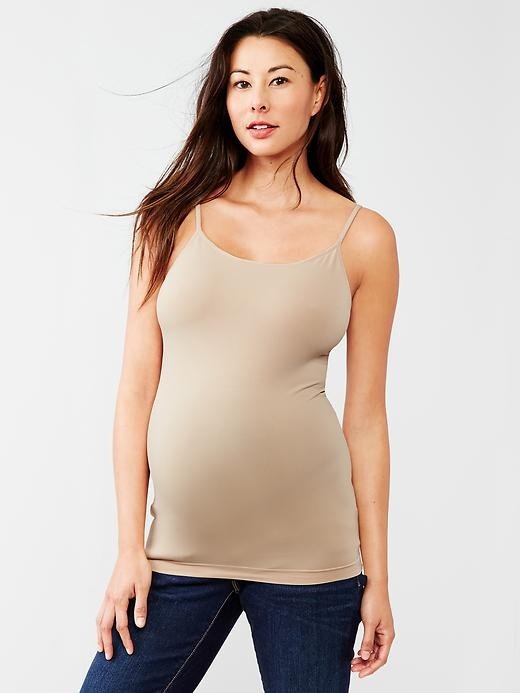 It's a basic piece that every pregnant woman should have. I own a camisole from Gap from my first pregnancy which I also wore while nursing my twins. I am buying more tank tops as my second pregnancy progresses.
7

Pretty, Maternity Panties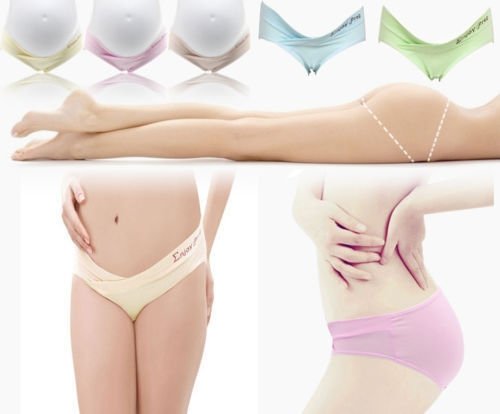 There are humungous ones of course. My Mom kept on telling me about buying the black ones that I think my grandmother wore in her 60s. But frankly, they just make me feel bad about myself because the colors are mostly dull, usually just black and skintone. I found the perfect alternative in a package from a friend who bought me low-rise maternity panties from e-bay. They're pretty and come in different colors!
What's in your 'pregnant' closet these days?