5. Under Armour Charged Cotton Undeniable Capri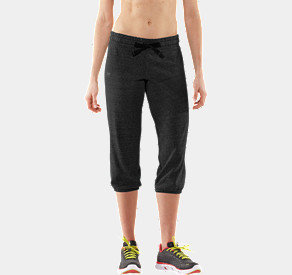 It's great that capris are multifunctional. These UA capris are meant for sports, but they indeed make wonderful summer pajamas. They are soft and lightweight, which is just what you need for summer. You also won't get too hot wearing them because they are cut-offs instead of long sweats. You can get them at underarmour.com for 40 dollars.
Wildfox Desperate Morning Sweats
Explore more ...