Canvas Bags are a great choice, because they're versatile and attractive. Most people usually associate canvas bags with an environmentally friendly approach to carrying groceries. However, I think that there are some incredibly stylish canvas bags out there. Not only do they look good, but they may also come in handy when you do your shopping! Below are some cute canvas bags, ranging from the more traditional tote to funky designer options
1

Diane Von Furstenberg Sara Striped Canvas Tote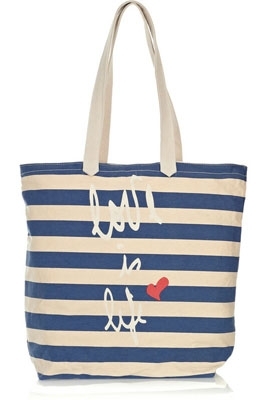 Price: $51.00 at net-a-porter.com
This nautical inspired tote is perfect for someone looking to inject a bit of fun into their wardrobe. The cream and light blue stripes are what initially caught my eye. The inspirational "love is life" quote is also a nice touch. This is one of those canvas bags that would be perfect for toting around on the beach!
2

Topshop Beige Stripe Canvas Lady Bag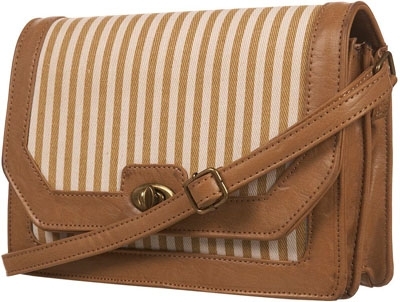 Price: $55.00 at us.topshop.com
A street-smart option, this striped canvas tote would function quite well as an everyday bag. The faux leather trim and turn lock fastening are interesting details. The cross body strap would also come in handy, perfect for slinging over your shoulders! I think that the neutral colours of this bag would work quite well with most outfits.
3

Artsmith Inc LOVE Lips Tote Bag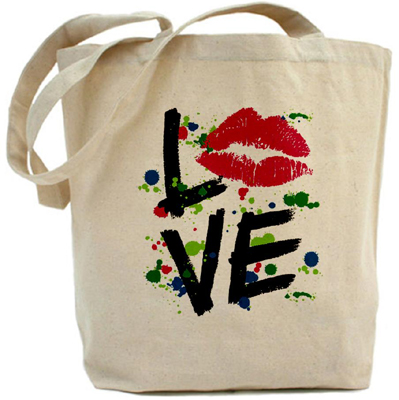 Price: $29.97 at sears.com
This Artsmith Inc tote is a must for love addicts everywhere. It's simple in design but the illustration send a very clear message. Use it as a beach bag, a shopping bag, or an every day bag. It's just too cute to pass up! Don't you just love versatile canvas bags?
4

Tea and Crumpet Tote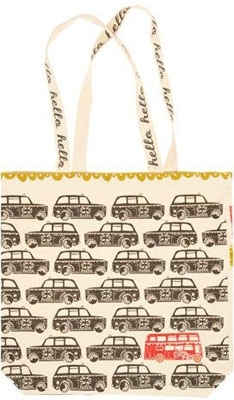 Price: $19.99 at modcloth.com
This one's for lovers of all things Britannia. What I love about this bag is that is has a different pattern on each side. Iconic London cabs on one side and London landmarks on the other. Simply rotate each side depending on your mood. It's like having two bags in one!
5

Vivienne Westwood Canvas Summer Squiggle Cross Body Bag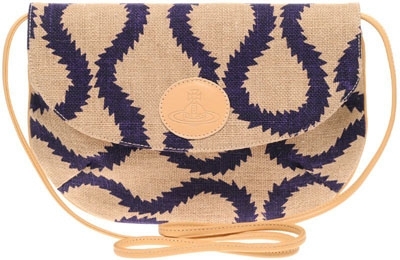 Price: $275.87 at asos.com
Vivienne Westwood's canvas bags are a bit of a higher end option. I love the unique "squiggle" pattern that adorns this particular bag. Pair it with summer dresses or sling it over jeans and a t-shirt. This bag is meant to be worn with pride!
6

Alpha Mail Tote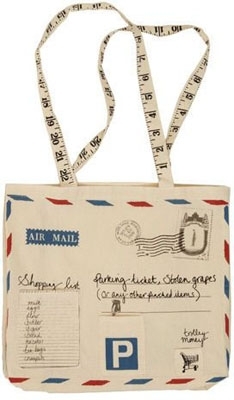 Price: $19.99 at modcloth.com
My personal favourite, this envelope printed tote is perfect for those who want to make a statement. It comes with cute marked pockets where you can hide everything from spare change, shopping lists and even parking tickets. The measuring tape shoulder straps are also a cute addition! This is something that I'd love to get in the mail!
7

Chloe Sevigny for Opening Ceremony Large Logo Tote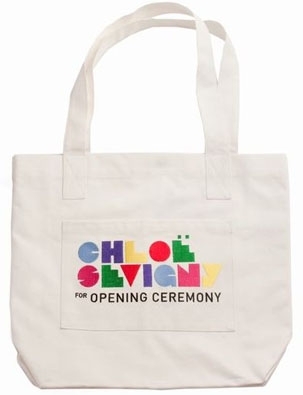 Price: $35.00 at openingceremony.us
This canvas tote is fun and funky. If you are a fan of It-Girl Chloe Sevigny, then you will no doubt be a fan of all her canvas bags. I love how the bright and bold logo pops against the white canvas. This bag is perfect for carrying around all your most stylish possessions!
Canvas bags are stylish and functional. It's great to be able to use a bag in several areas of your lives, and canvas bags lend themselves well to that. If you a fan of cute canvas bags, then which of these do like the best?
Top Image Source: weheartit.com