An upcoming Mountain Vacation is the perfect excuse to shop for warm, cozy wardrobe and if you thought that shopping spree will turn out to be less interesting than all previous ones, you're totally wrong! You see, clothes you choose to pack for your mountain vacation can be just as chic and just as stylish as the one you'd wear everyday and I'm going to show you exactly how so. Remember, there is more to it in mountain vacation than just skiing and I'm sure you'll have plenty of opportunities to show off your fabulous winter style. Are you ready, then? Well, let me suggest a few pieces that are neither too dressy not too casual and should, as such, prove to be as perfect as you could ever wish:
---
1

ASOS Fake Fur Mittens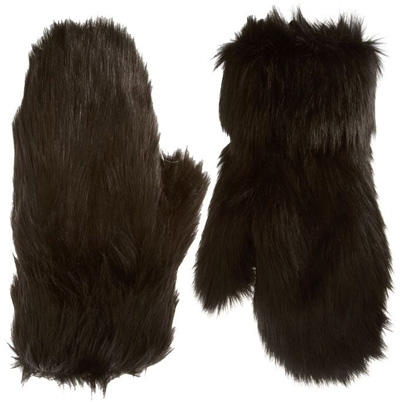 Price: $18.87 at us.asos.com
Fake fur is extremely popular this year and these interesting mittens will sure keep you warm and stylish anywhere! Is there a better way to introduce a bit of fashion, style and popular trends into a busy day in the city or relaxed mountain vacation with your beau? I absolutely love 'em, that's for sure and if you share my feelings, I bet you'll like the next suggestion too!
---
2

SNO Quilted Ear Muffs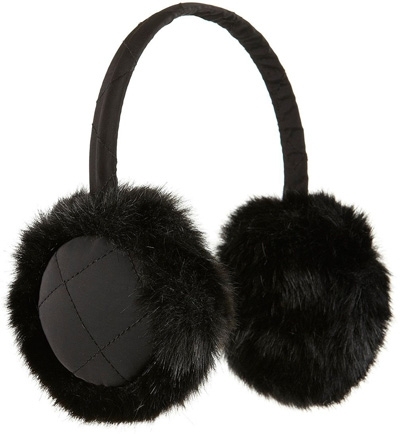 Price: $28.00 at us.topshop.com
Okay, so if you already own a pair of furry gloves (you stylish, trendy girl!), furry ear muffs could prove to be a valuable addition to your winter accessories! Apart from being the ultimate way to keep your ears warm without ruining your hairstyle, of course!
3

Knitted Bowtie Top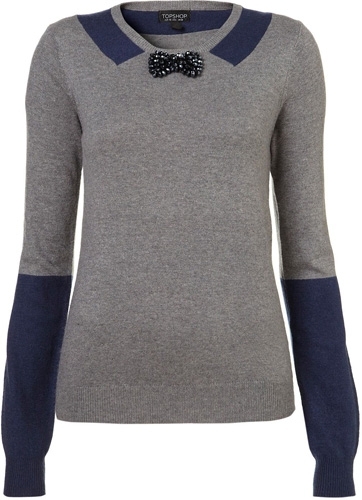 Price: $84.00 at us.topshop.com
Don't forget to pack this beauty before you head out of town hoping to enjoy your mountain vacation! It's warm, cozy, not really over the top and, yet, chic enough to make any winter outfit attention worthy. Don't you just love the sparkly bow brooch? Oh, I can already see myself in it and, girl, I have at least 5 outfits all planned out in advance!
---
4

Khomby Lovely Boots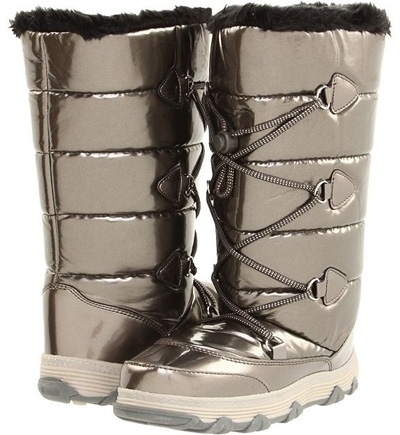 Price: $55.00 at zappos.com
I've chosen a pair of flashy boots to suggest today because I seriously don't understand why snow boots must be low key! Seriously – guys usually opt for black ones while girls always choose white, red or soft pink snow boots! Why, oh, why? Aren't these absolutely gorgeous and perfectly usable?
---
5

BB Dakota Ladonna Vest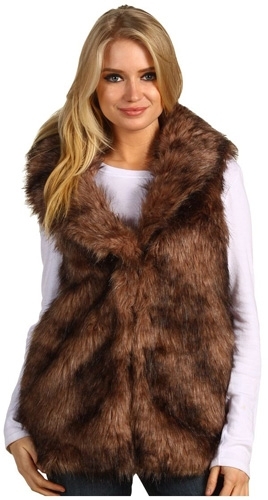 Price: $105.00 at zappos.com
A fur vest is a must have this season and what better place there is to show it off than a mountain vacation? Wear your favorite pair of dark jeans, warm turtle neck, slip into matching snow boots and voila – you're all set! Add a stylish skinny belt if you feel girly or leave the vest unbelted in case you want your style to say, "I'm casual and appreciate comfort but I can certainly be stylish and glamorous when I want to!"
---
6

Knitted Sequin Sweater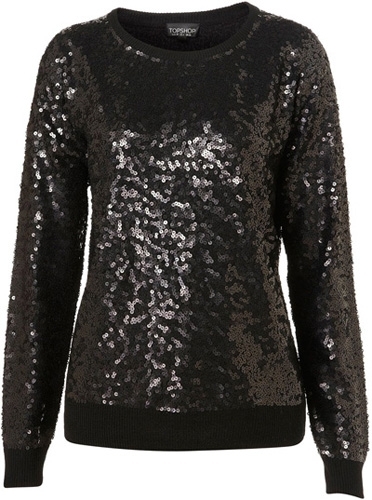 Price: $130.00 at us.topshop.com
Oh-la-la! C'mon, you just have to appreciate chic pieces such as this one! It's dressy and casual all in the same time, flashy but sort of low key, perfectly easy to match if you prefer layers and absolutely fabulous all on its own! I'm out of words!
---
7

Juicy Couture Puffer Coat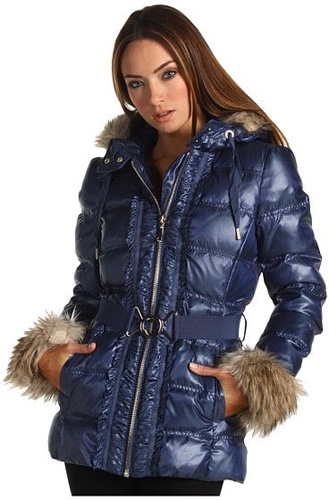 Price: $398.00 at couture.zappos.com
Now this jacket right here is definitely worth mentioning as it is super stylish, super girly and yet super warm! It's not a standard ski jacket nor a standard dressy one and that's actually a good thing because you'll get to wear it both before and after your mountain vacation! Oh, don't you just love clothes that can make you feel good and look good both on and off slope?
---
8

Stella McCartney Runway to Green Sweater Dress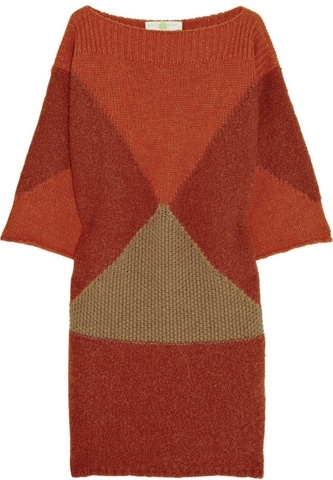 Price: $935.00 at net-a-porter.com
My final suggestion for today is this slouchy sweater dress whose potential I believe you already see. These warm fall tones will certainly cast a new light onto your comfy black tights + black turtleneck combo and, oh, let's not forget now versatile this type of dresses actually is! Layer your clothes to create a casual yet chic daytime outfit or rely on suede boots and skinny belt to provide a perfectly glamorous, winterish evening look!
A mountain vacation just wouldn't be fun without those warm, cozy bars, local restaurants and coffee shops where you can get the biggest, tastiest mug oh hot chocolate you've ever tasted! And now you'll have no doubt about what to wear! So have fun and enjoy your stay but, before you go, I need to ask you something – which one of these items are you planning to rock during your mountain vacation?
Top Image Source: weheartit.com
---
Comments
Popular
Related
Recent