Designer Dresses on Sale are one of many reasons why I love summer so, if you haven't experienced the true joy of shopping in August, feel free to start ASAP. These designer dresses on sale I'm about to suggest here are, in fact, so fab, you might feel the shopping fever coming over you right away. So check them out, see for yourself and definitely keep your calculator close by, as you definitely want to keep track on how much you save by getting your designer dresses on sale!
---
1

D&G Little Black Dress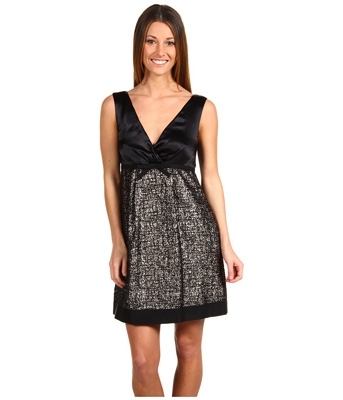 Price: $339.00 at zappos.com
The first on my list of fab designer dresses on sale is this prefect, totally cute little black dress that's going to help you look elegant in every situation. Silver threads on the bottom part really make it pop and the best thing about it is that it still is an everlasting, easy to match, always fab little black dress. Money well spent, I'd say!
2

Just Cavalli Animal Print Dress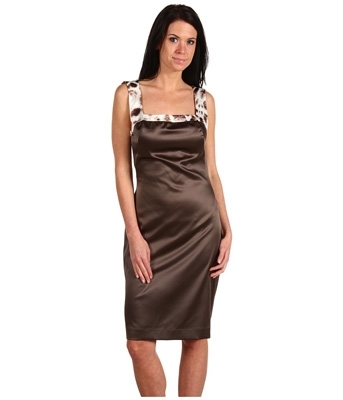 Price: $228.60 at zappos.com
Yes, animal prints are hot and the same goes for natural earthy tones which means this dress isn't such a bad investment either. Only 10% off unfortunately but hey, it's a good start and saving 25 bucks on something you wanted to buy anyways is actually pretty cool.
---
3

Halston Heritage Pleated Cocktail Dress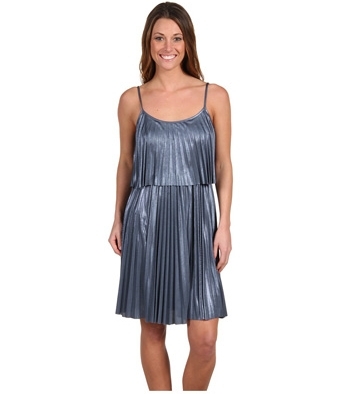 Price: $276.50 at zappos.com
Next on my list of great designer dresses on sale is this cool Halston Heritage pleated dress available in metallic, pink, grey and yellow, a dress I'm sure you've seen before…Can't remember? Well, I'll tell you – Sex and The City movie! Yes, Carrie wore it and, quite honestly, I've been hopelessly in love with this dress from day one!
---
4

Vivienne Westwood White Dress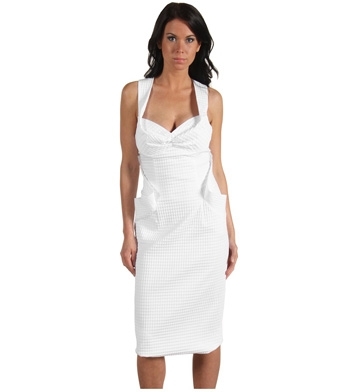 Price: $658.75 at zappos.com
If you're in the market for elegant, designer dresses on sale and you're looking forward to purchasing the ultimate summer item, take a look at this easy to match, ready to wear anywhere Vivienne Westwood Red Label white cotton dress. It's quite pricy, I know, but you simply can't go wrong white and black, and I'm sure you'll get to wear it a lot.
---
5

Vivienne Westwood Monday Dress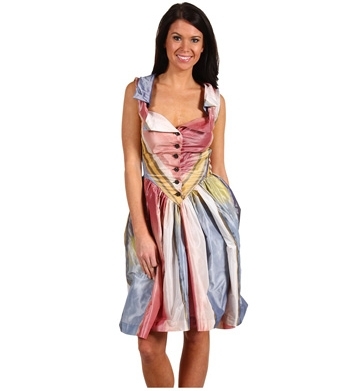 Price: $540.00 at zappos.com
Are you brave enough to show off this sassy Vivienne Westwood creation? Well, I certainly like it and guess what – it's also on sale! So, if you have been busy working all summer and you simply couldn't take a vacation, shopping for dresses on sale is the perfect way to end the summer. Oh, did I say end? No way, as there are plenty of days left in August to go out and knock everybody off their flip flops in your fab new dress.
6

Badgley Mischka Ruffled Dress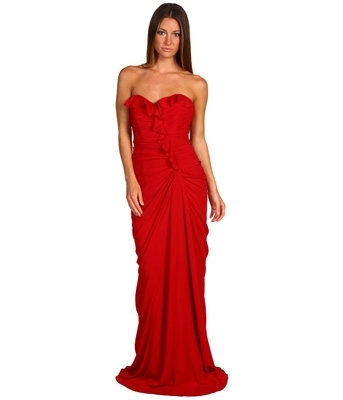 Price: $535.50 at zappos.com
Proms, reunions, very special events – this dress demands attention and that's something every fashion conscious lady appreciates. Right? Well, it's time to narrow down your selection and cast a final vote and I certainly hope you'll go for this sexy, elegant red Badgley Mischka dress… I know I would!
---
7

See by Chloe Cream Dress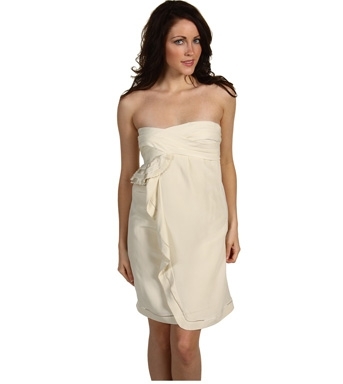 Price: $327.25 at zappos.com
Bored of all those great looking but incredibly tight so-called "standing" dresses? Well, this gorgeous Chloe dress will make sure you have a lot of fun wherever you show up this summer. And guess what – you can even eat! Now, feel free to call me crazy but I think this dress would make a lovely beach wedding dress as well!
---
8

Notte by Marchesa Silk Shiffon Dress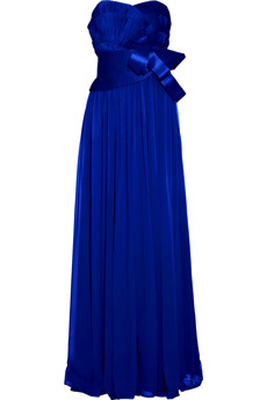 Price: $396.00 at theoutnet.com
With the price reduced by 60% and pretty much every size except 0 still in stock, this dress sure is the crown jewel of sales and it's also available in red, in case you have no love for this glamorous blue. You see, I told you – shopping for designer dresses on sale is a great way to look like a Hollywood star, get the item you need and pay less than you've expected.
---
9

Halston Heritage Metallic Jersey Dress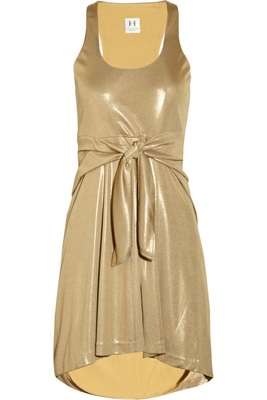 Price: $117.25 at theoutnet.com
If you've managed to run away for a couple of days and enjoy the sea and the sun, this simple and yet, very eye catching metallic dress will look great against that gorgeous bronzed skin. But that's not the only way to wear this versatile garment, so add leather leggings in winter, a trendy cropped leather jacket and a pair of killer heels and you're ready to roll!
---
10

Rare Opulence Sequined Mini Dress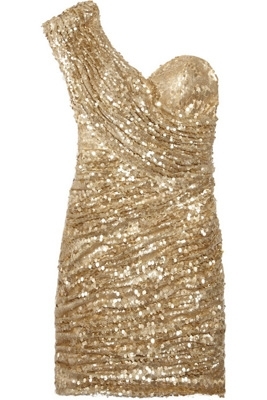 Price: $180.00 at theoutnet.com
Ultra short and waaay too glam for everyday wear – now this dress is something you should wear to a special event of some kind. Maybe even your sweet 16th (or 18th) birthday celebration. Gladiator platform sandals and a matching clutch are a must, of course!
So, ladies, what do you think about shopping for designer dresses on sale, now? Old habits die hard so, if you're used to wearing designer clothes, here's how to keep up doing it despite the current economic crisis. If you're, in the other hand, looking for a special dress that's going to make you stand out and steal the show, taking your pick between many cool, designer dresses on sale is a perfect strategy to make it happen and spend at least 20% less than you've planned. If you know where else to find some fab designer dresses on sale, let us know!
---
Popular
Related
Recent