9 Fabulous Ways to Wear a Pashmina ...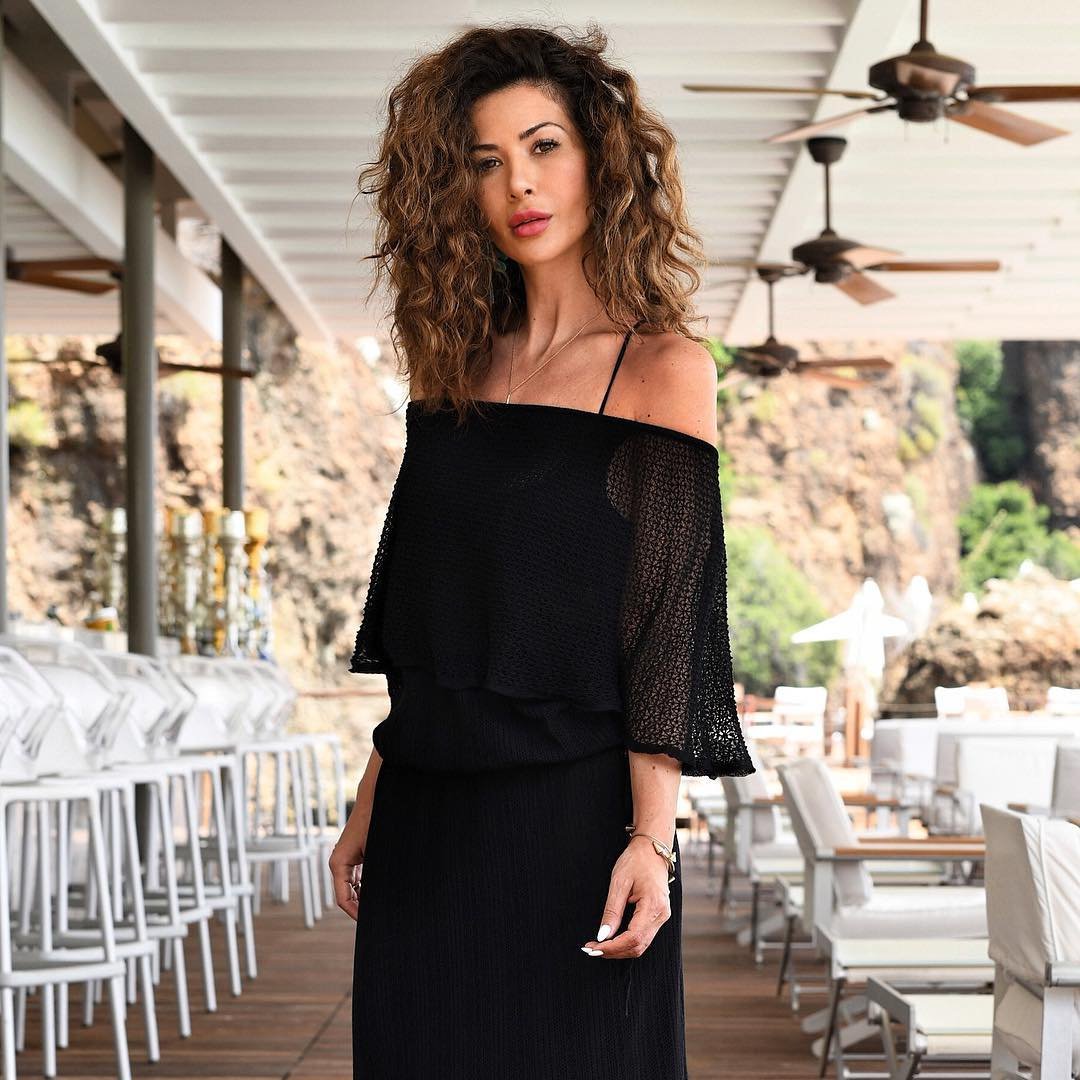 Ways to wear a pashmina can involve anything from simple draping to intricate knots. It took me a while to realise but there's more than one way to wear a pashmina. When I wear a pashmina I tend to always go for a simple knot at the front but for some, wearing a pashmina can become an art form. Take a look at the following few ways to wear pashminas.
One way to wear a pashmina is to simple drape it over your shoulders. It's a great way to add coverage without resorting to a bulky jacket. This way to wear a pashima works well with cocktail dresses and more formal attire.
Taking cues from the previous way to wear a pashmina, this tip involves belting it in at the waist. Using the full width of the pashmina, drape it around the back of your neck with the ends hanging at the front. Then take a skinny belt and cinch in at the waist. It gives the effect of a jacket or shrug and is great for showing off any interesting patterns.
3.

Flicked over the Shoulder
If classic and effortless is what your after when it comes to ways to wear a pashmina, then this is for you. Starting with the pashmina draped over the back of your neck and the ends hanging at the front, take one end and flick it back over your shoulder.
Make like a snood and wrap your pashmina around your neck a few times. This is great for cosying up an outfit, especially in the cooler months. You could leave the ends hanging at the front or back, or tuck it in for a cleaner look.
If your pashmina is long enough, tie it into a large bow at the front. This is a quirkier take on ways to wear a pashmina. Wear a pashmina this way to jazz up a plain t-shirt or sweater. You can wear the bow high up on your neck or hanging looser down.
Go for old school Hollywood glamour and wear your pashmina draped over your head with the ends thrown back over your shoulders. Pop on a pair of oversized sunglasses for extra mystery. Take note, this is also a handy way of keeping your hairdo intact if you'll be travelling in a convertible.
One of the most common ways to wear a pashmina is with it tied or knotted at the front. There are a range of knots to try from slip knots to plaits to hacking knots. In the winter months, tuck the ends into a jacket for a sleek look.
You've seen them do it on Survivor, so why not try wearing a pashmina as a top for a beachy summer look? Wrap a pashmina around your bust a couple of times and secure in place. Go for a complete beach babe look and show off your midriff, or team it with a high waisted skirt for a bit more coverage.
With the full width of your pashmina open, drape it around your shoulders, throw one end back, and pin with a decorative brooch at one side. The larger the brooch the better, I say.
Next time you're putting on a pashmina, why not try wearing it in a different way to how you usually would? You may even want to try one of these ways to wear a pashmina. I'd love to hear, what's your favourite way to wear a pashmina?
Top Image Source: brooklynblonde.com
{{#comments_count}} Show Commnents ({{comments_count}}) {{/comments_count}}