Check out these amazing fall fashion trends for 2012. This fall is all about texture, accessories, and color. If you like to be the first to know about upcoming fashion then you are going to love this list of 18 fall fashion trends for 2012.
---
1

Printed Pumps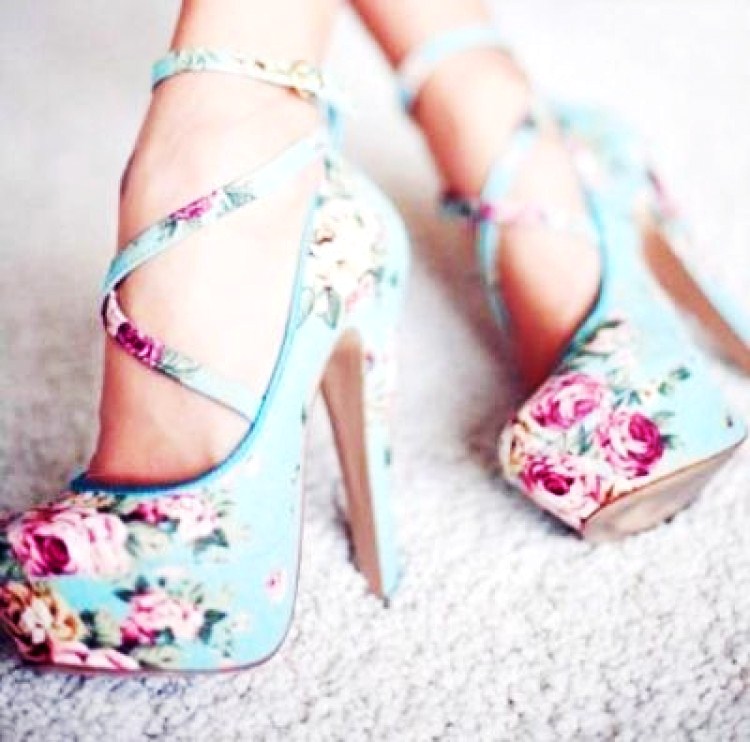 Forget solid black or brown high heels, they just don't have enough spunk. You are going to want to invest in some gorgeous printed pumps this fall. Anything from floral to lavish animal prints or even cute polka dots are in.
---
2

Oxblood
They call it "oxblood" you and I may better know it as "burgundy" or "maroon." However you want to say it, it is the hot color for fall fashion trends 2012.
3

Side Stripe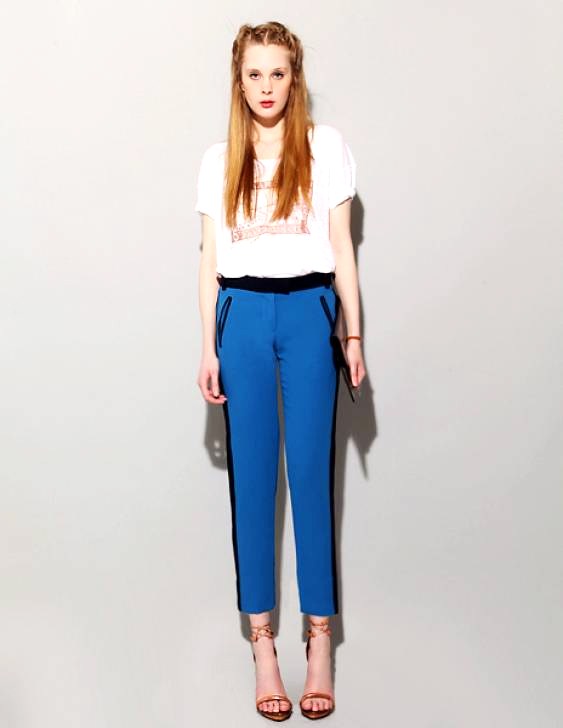 Remember a few years ago when tuxedo pants were popular? Well guess what! They are back. The great thing about the side stripe in tuxedo pants is their slimming effect.
---
4

Graphic Print
Thanks to Marc Jacobs for bringing back the "Cosby" sweater. Be sure to grab a little geometric pattern to your wardrobe this fall.
---
5

Oversized Clutch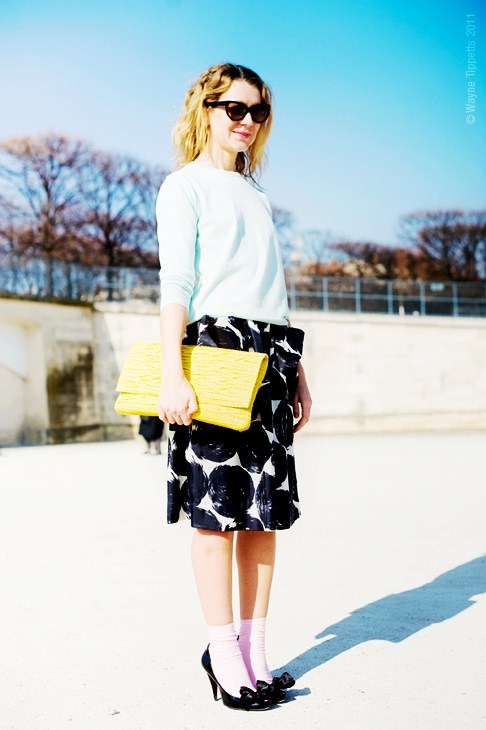 With the new oversized clutches as a fall fashion trend for 2012 you can now carry them during the day. Traditional clutches only had enough rooming for lipstick and your keys. The oversized clutches carry so much more, making them perfect for day.
---
6

White
Aww! There is nothing more gorgeous than a beautiful winter white sweater. Luckily wearing white after Labor Day is no longer a fashion faux pas. I can't wait to wear my favorite white cashmere sweater this fall.
---
7

Brocade Dress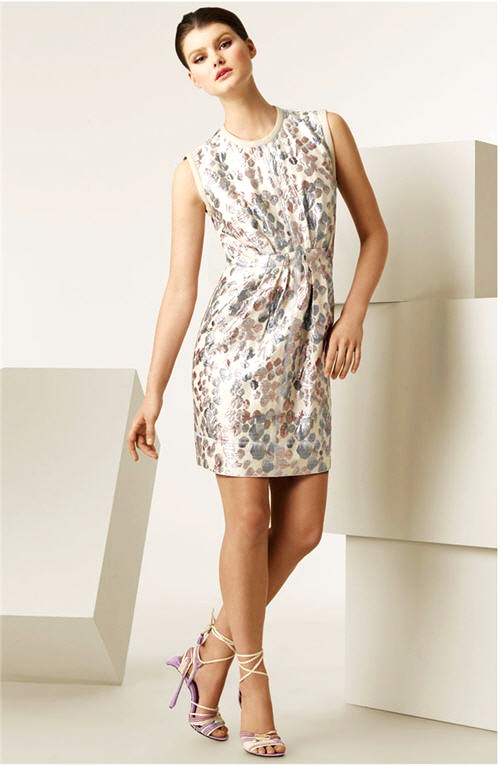 Say goodbye to your little black dress to welcome a new brocade cocktail dress. It's a perfect update for your regular stand in. Of course I'm not saying get rid of your little black dress. Those are always needed.
---
8

Dramatic Collars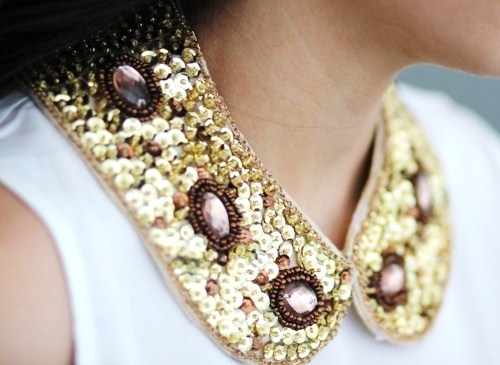 Bold collars are making a huge statement as a fall fashion trend in 2012. Look for collar necklaces or add a button down shirt in a contrasting color under your sweaters this fall.
---
9

Black and Blue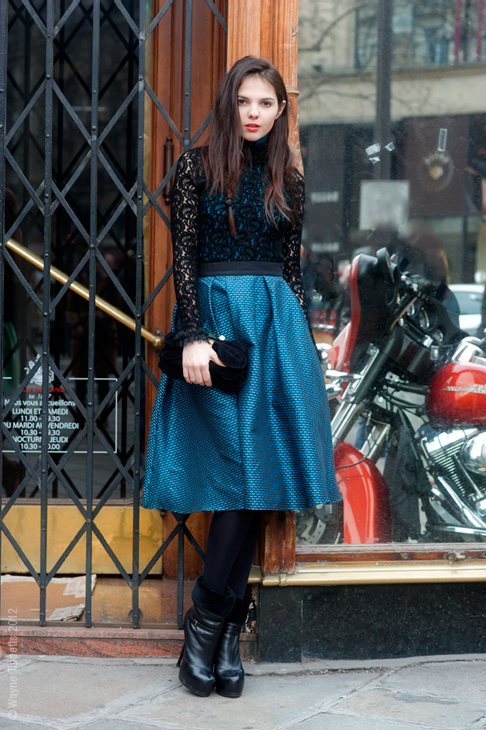 Maroon isn't the only hot color. Black and blue are also very popular. Look for this color combination in stores this fall.
---
10

Reptile Print
Is snake skin the new cheetah for fall fashion trends in 2012? Don't tell the girls of Jersey Shore but if the New York Runway Show has in say, then it's time we add a little "scale" to our wardrobe.
---
11

Military
Military influenced outerwear is another top fall fashion trend for 2012. Think double breasted jackets and trench coats with button chest pockets.
---
12

Jumpsuits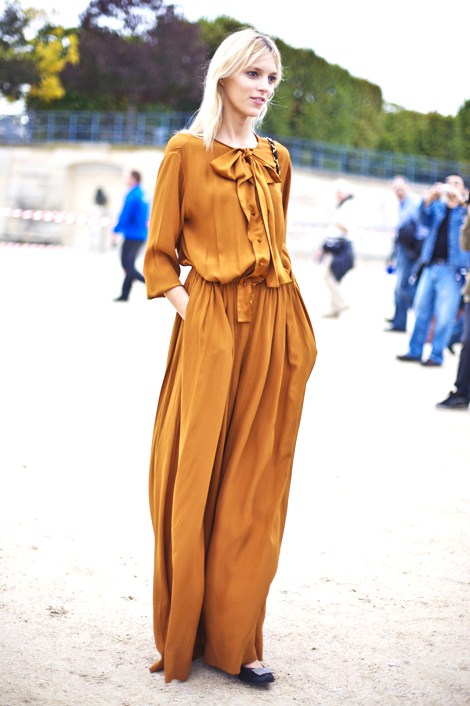 I can't imagine too many people being able to successfully pull off this fashion trend. If you are a lucky girl who looks great in these head-to-toe one piece outfits, than good for you.
---
13

High Draped Necklines
I love these necklines. They are so forgiving and you don't need a special bra to pull it off. I can't wait to get a few tops with this neckline.
---
14

Belted White Dresses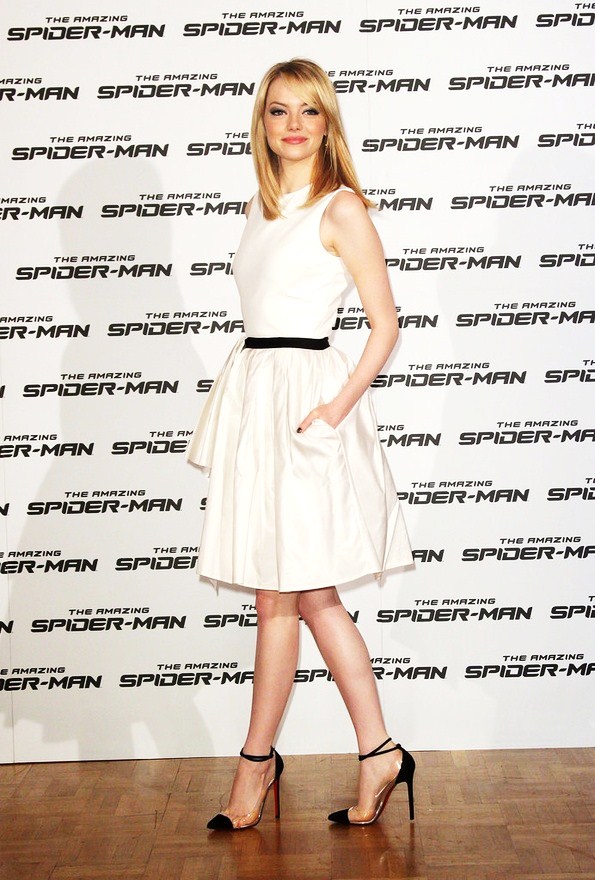 Going back to the white fall fashion trend for 2012, you can keep your white dress fashionable by adding a black belt at the waist.
---
15

Tweed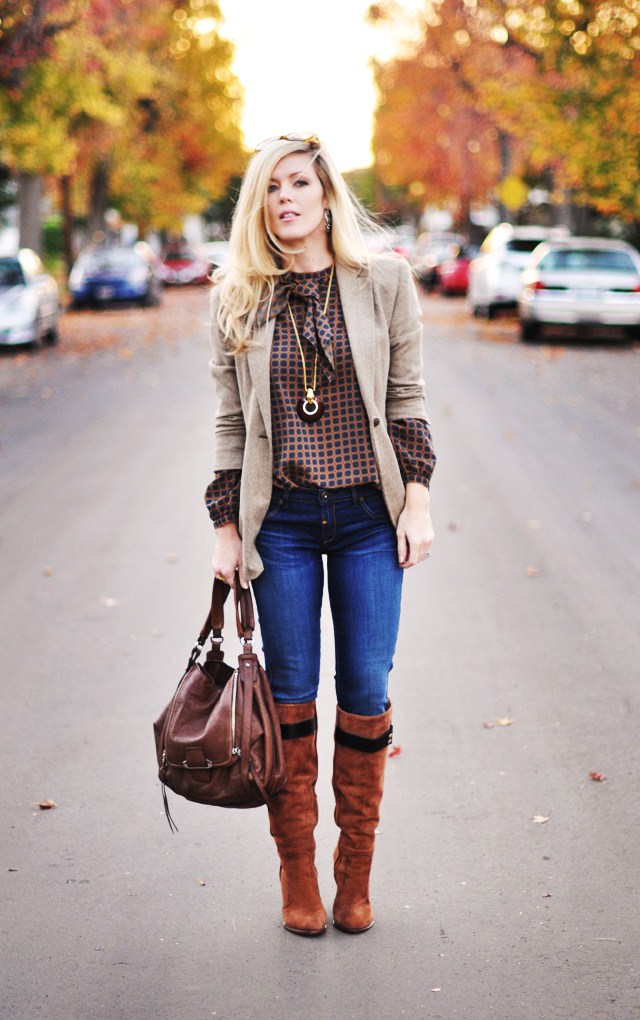 Tthat's right I said, "tweed." It's a top trend for fall. Look for tweed jackets and pants to update your wardrobe.
---
16

Large Shawls
Last year it was scarves. This year there were plenty of big chunky knitted shawls on the runway. It's going to be a top fall fashion trend for 2012.
---
17

Wide Brim Hats
We typically see wide brim hats in the summer made of straw to block out the sun. But this fall you can keep your head warm with wool felt wide brim hats. Be sure to check out all the different colors and styles.
---
18

Bohemian Print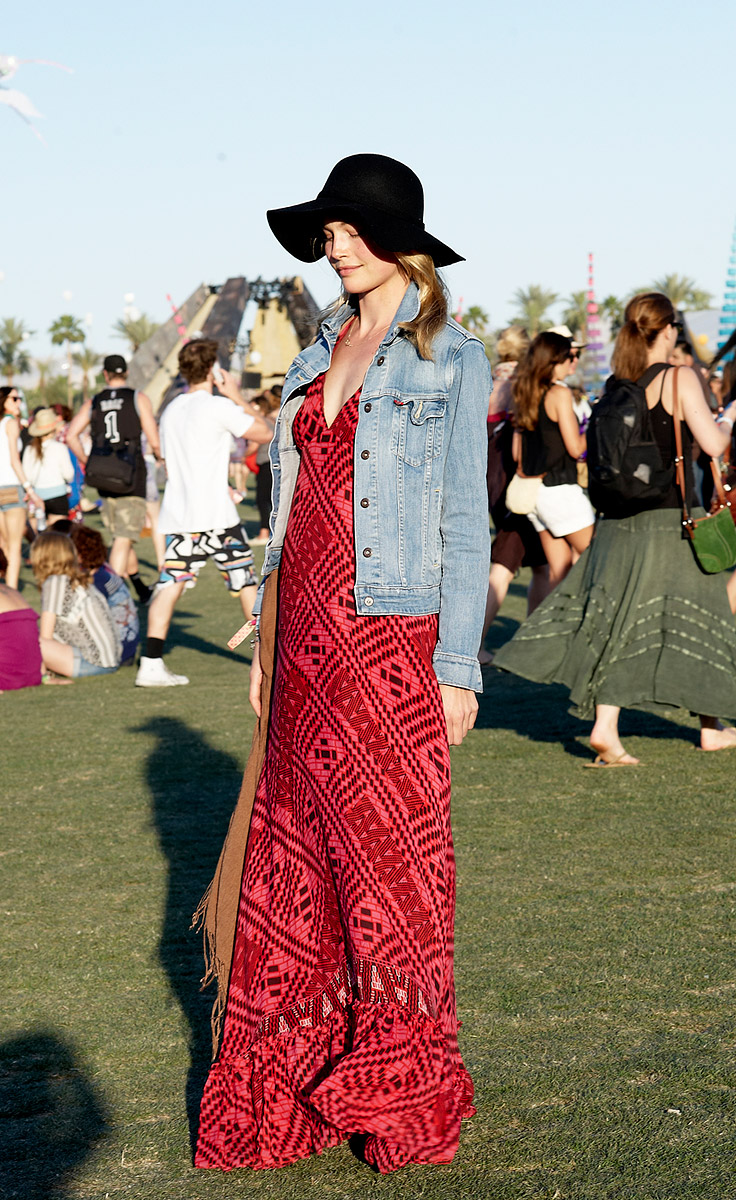 Another fall fashion trend for 2012 if bohemian print. This 60's inspired print is going to look great on dresses. I can't wait to pick out a new bohemian printed dress for fall.
---
19

Pale Gray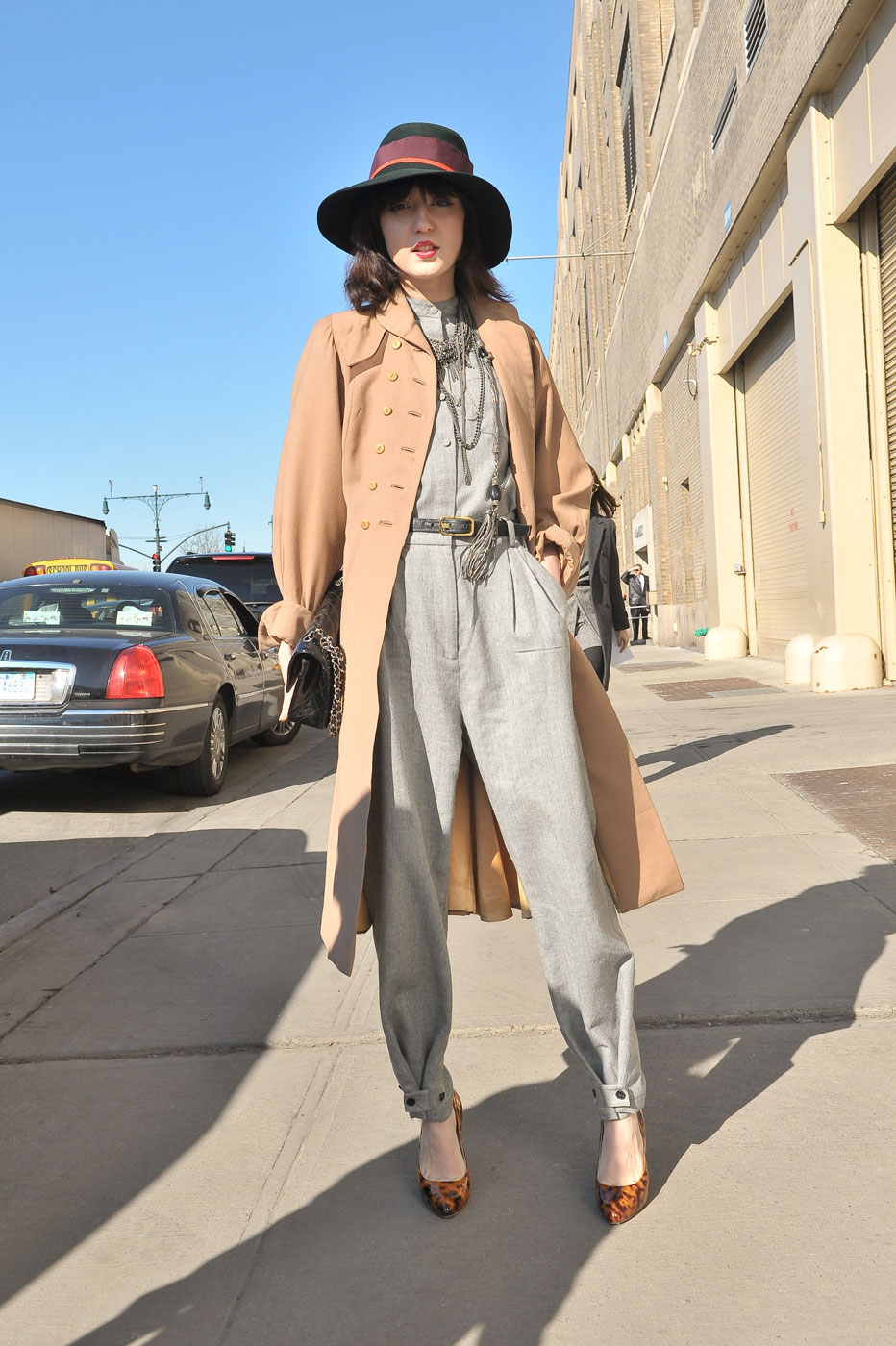 You can also expect to see many shades of pale gray on the on the department store racks. In the past darker shades have been popular, but this year slate gray has taken the running.
---
20

Leather
So what can we wear with all these different colors and textures this fall? How about leather? You can match almost any color or print with a pair of leather pants or perfectly fitted leather pencil skirt.
I don't know about you, but with all the wonderful fall fashion trends for 2012, I can't wait for fall. I have plenty of shopping to do to update my wardrobe and I plan to enjoy every minute of it. What do you think of the fall fashion trends for 2012?
Top Image Source: thetrenddiaries.com
---
Popular
Related
Recent