9 Fashion Buzz Words You Need to Know ...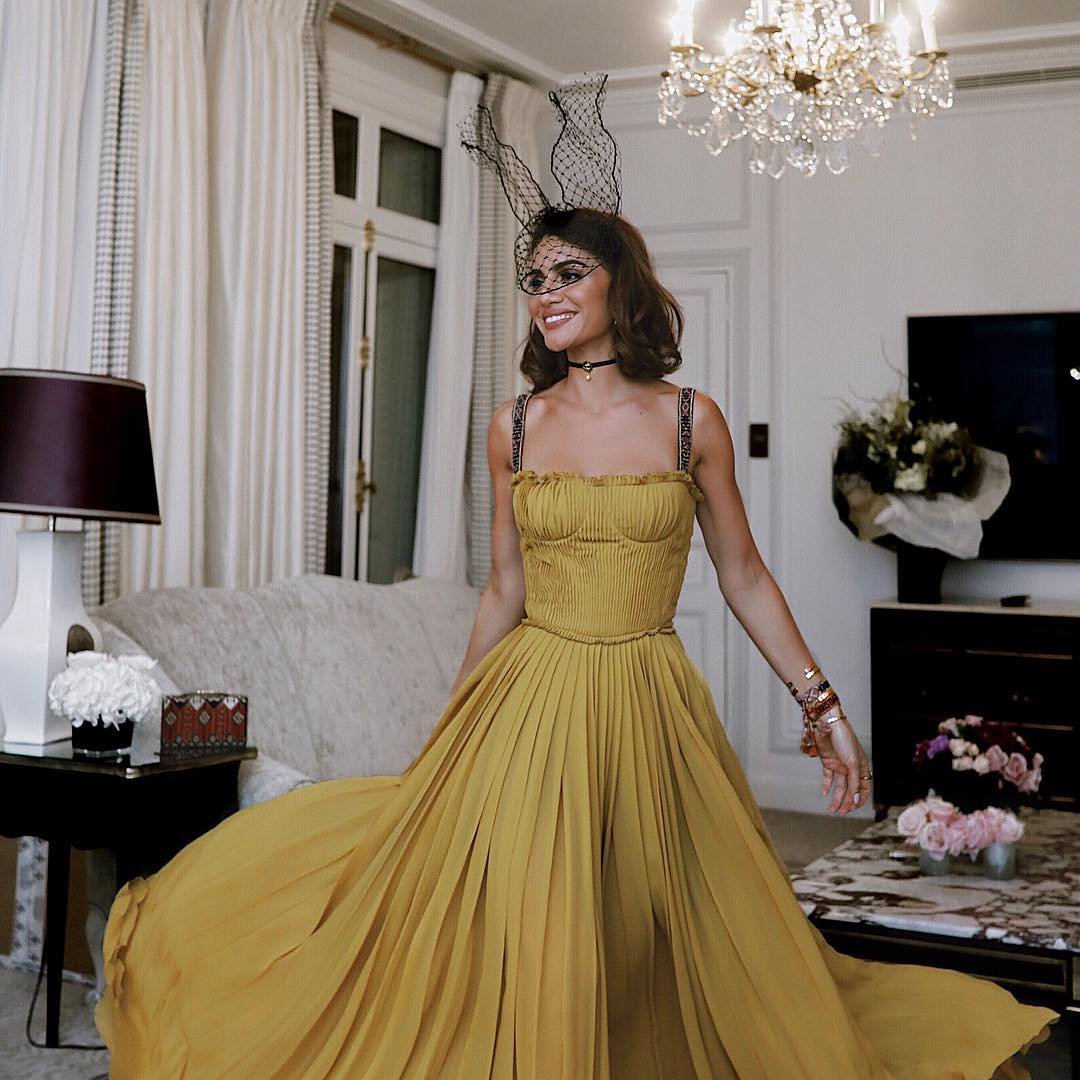 Fashion Words can often find themselves entrenched in everyday language. Each season there are a range of buzz words that associate themselves with particular fashion trends. Normal, everyday words can also find themselves being given new meanings. Fashion words such as the 'hero accessory', 'arm party', and 'heritage dressing' are all ones that have become quite popular. Below are just a few fashion words to get acquainted with.
This fall/winter is all about the 'hero' accessory. It's that one thing that's going to take your outfit from zero to hero. It could be a statement clutch or a printed silk scarf. The hero accessory is just another term for the season's must-have item.
The term 'arm party' was coined by the author of the popular Man Repeller blog and has spread like wildfire. It refers to the wearer's ability to mix and match jewellery - particularly bracelets, watches, and other wrist accoutrements. Stacked bracelets and layered necklaces are prime examples of types of jewellery 'parties'.
Heritage dressing refers to a refined and more austere style of outfit. Think tweed skirts, knit sweaters, and wool coats. For a touch of modern heritage, take your cue from the predominantly well established British brands.
For the past couple of seasons, we've been going sheer crazy. Sheer skirts, sheer shirts, sheer dresses – you name it, if it's sheer, we'll wear it. Fashion words such as 'sheer' have definitely becoming selling points for most items these days.
This season is all about taking a cue from the seventies. Flared pants, pussy-bow blouses, and felt fedoras all help to create a seventies silhouette. Seventies-inspired items are going to be a big selling point this season, so expect to be hearing this term more often.
The fashion world has seemingly gone made for colour-blocking. As with most fashion words, it's a term that we hear and read about often. From colour-block clothes to colour-block accessories, it's definitely something that's here to stay.
Fetish has gone mainstream thanks to recent runway collections. Everything 'fetish' will be on-trend this fall/winter season. The easiest and most acceptable way to do this is simply to wear leather – think leather dresses, leather skirts, and leather tops. Patent boots and gloves are also a chic choice.
This season is all about 'mannish' dressing. It's not pure androgyny, but more about adopting a slightly masculine silhouette and still keeping a sense of feminine charm. A boyfriend-style blazer, oversized coat, or brogue shoes are all easy ways to work a mannish silhouette.
Winter is all about cocoon shapes, in particular the cocoon coat. It's term that is well suited to the fall/winter season, as it conjures up images of being piled in layers of clothing. The perk of the cocoon shape is just that – its seemingly shapeless appearance allows for more clothes to be worn underneath.
Most buzz words enjoy a blink-and-you-miss-it lifespan, but there are occasionally a few fashion words that stick around. These are just a few fashion words that are circulating at the moment and that reflect current trends. What are your favourite fashion buzz words?
Top Image Source: weheartit.com
{{#comments_count}} Show Commnents ({{comments_count}}) {{/comments_count}}