There were so many designers this year that had a great fall 2013 collection. Fall fashion is my favorite and I am absolutely loving this year's looks. Many of the designers found inspiration in unexpected places and paired unusual fabrics and embellishments for a unique look. Take a peek and find your favorite fall 2013 collection.
---
1

Alexander McQueen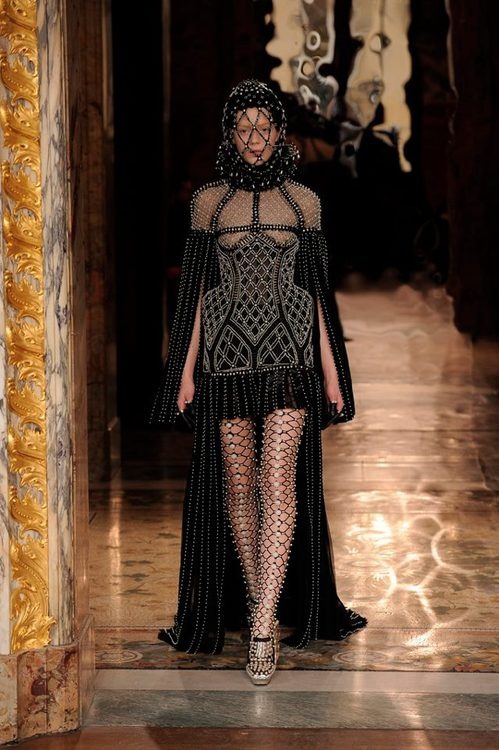 Of all the fall 2013 collections out so far, the Alexander McQueen collection is my absolute favorite. McQueen's creative director, Sarah Burton, debuted a collection of ten looks all inspired by the Virgin Queen, Elizabeth I, the Ballets Russes, and the fashion of the Pope throughout history. The attention to detail and the splendor of it all is enough to leave you absolutely speechless. This fall 2013 collection is the perfect blend of costume and couture to leave your eyes wanting more. In my opinion, McQueen can do no wrong and this collection is proof of that.
2

Versace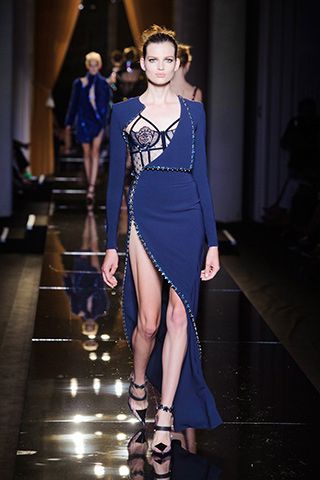 The Versace 2013 Fall Collection was reminiscent of '90s fashion with modern embellishments. This is one of my favorite looks I've seen Versace do in quite some time. Perhaps that's because Donatella Versace got her inspiration from one of my favorite photographers. "I looked at the black-and-white photos of Man Ray and Horst from the thirties, and I wanted to make a twenty-first-century version of that precision and perfection." While this collection may be one of the tamest we've seen from Versace in awhile, there are still looks oozing with sex appeal like we've learned to love from this fashion house.
---
3

Christian Dior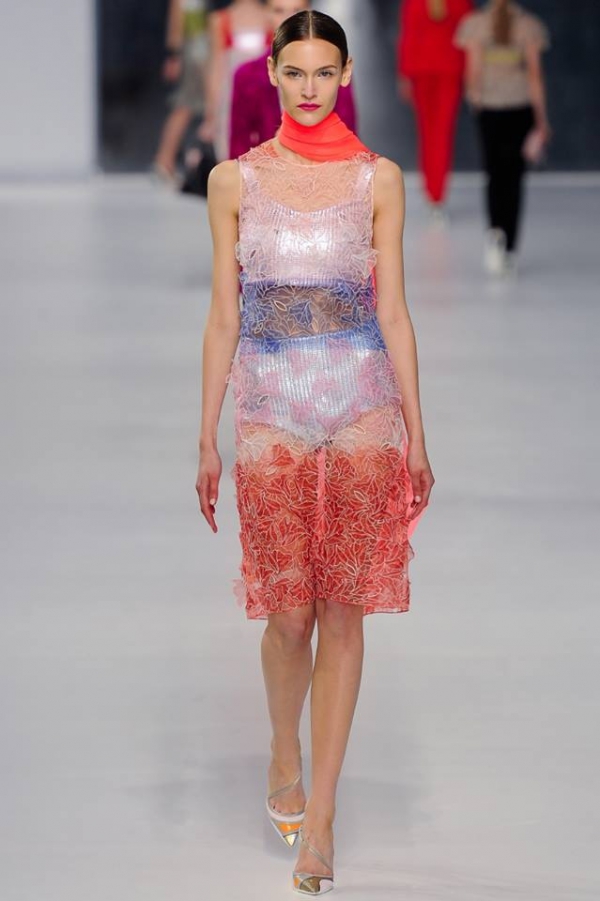 Raf Simons became the creative director for Dior just last year and is proving Dior made the right choice in giving him the title. In 2012, he stuck to the classic Dior style, but this year he challenged himself and the fashion house by trying something new - and it worked. He used many different textures from sheer fabrics to tweed and was inspired by countries all over the world. Each piece of the collection told a different story but it all came together to showcase what Simons and Dior are all about.
---
4

Marc Jacobs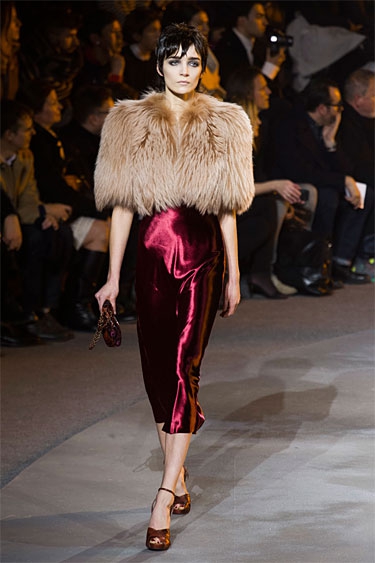 Marc Jacobs is one of my favorite designers and his fall 2013 collection did not disappoint. One of my favorite aspects of this line is that essentially every piece is wearable. All of the materials he used were luxe and most of the designs featured sequins or fur. High shine was also a theme, as were sultry metallics. Marc Jacobs has a way of creating edgy looks that everyone could pull off.
---
5

Tory Burch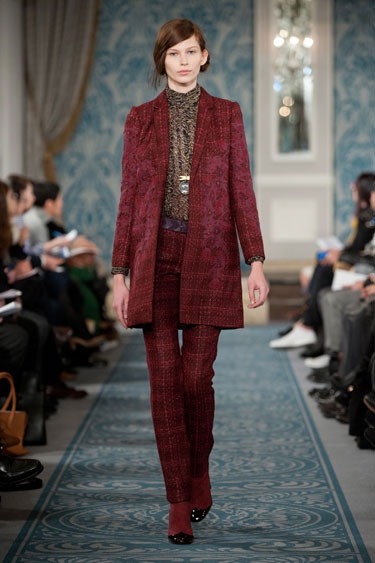 Tory Burch's fall 2013 collection is Art Nouveau-inspired. The pieces in her collection are romantic and whimsical. I love the detailing of the dragonflies and scarabs on several of her dresses and heels. The collection features chiffon, tweed, and many prints. Some ensembles even combined these fabrics for a unique fall fashion statement.
6

Carolina Herrera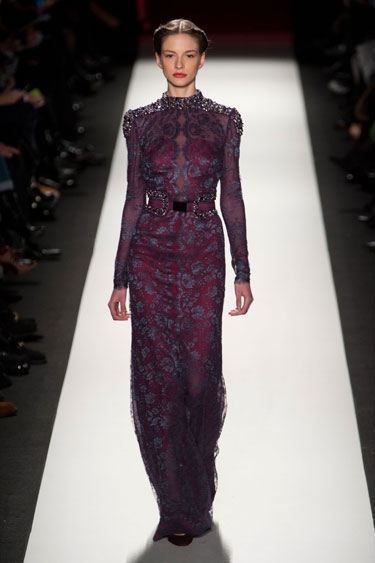 Carolina Herrera's fall 2013 collection is red carpet fashion at its finest. Her designs have a way of being sexy yet classy at the same time. She contrasts key hole neck lines and dress slits with long sleeves and lose fitting cuts to provide the perfect balance. Many items in the collection feature mixed fabrics and details, but the execution was just right so that the outcome didn't appear overwhelming. Keep an eye out for her collection at the next red carpet event, I have a feeling many ladies will show up in her designs.
---
7

Prabal Gurung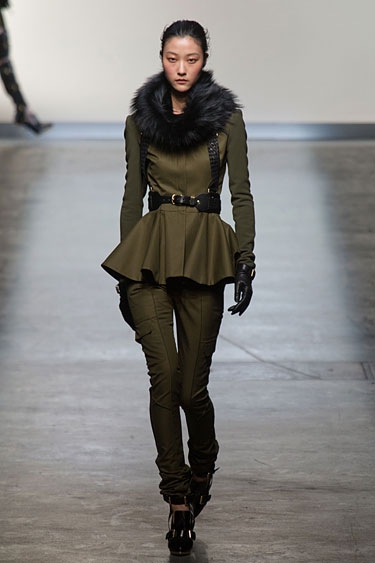 If military-inspired fashion is your favorite, then you will love Prabal Gurung's fall 2013 collection as much as I do. He took the basics - belts and buckles and the color olive - and elevated them into a high fashion masterpiece. He isn't afraid to pair peplum and printed knits with cinched waists and leather harnesses. During the fashion show, the models sported leather harnesses with their clothes, even the girls modeling the evening gowns. While harnessed evening gowns may not be traditional red carpet attire, I'm sure some of Gurung's A-List fans will give this edgy look a try.
Each of these designers have a different yet amazing fall 2013 collection. Would you wear any of the designs on this list? Did your favorite fall 2013 collection make the cut? If not, tell us whose collection you like best in the comments.
---
Comments
Popular
Related
Recent