13 Fashion Resolutions for the New Year ...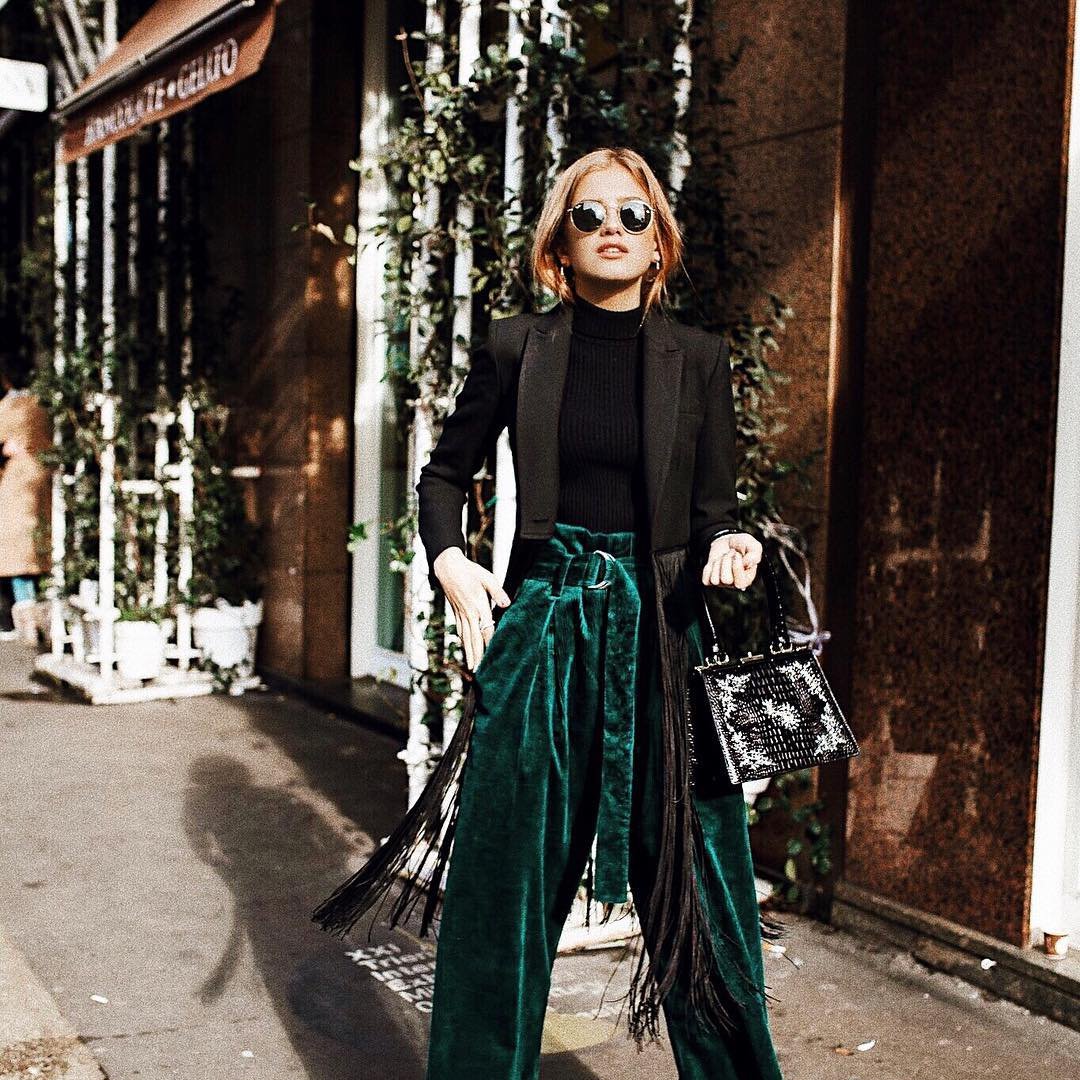 Fashion Resolutions are a great way to improve our fashion habits in the New Year. Making style resolutions is a smart way to edit down and reassess our wardrobes. Whether it's spending less or buying locally more, making fashion resolutions is a habit we should get ourselves into. Take a look at some possible fashion resolutions to take on this year.
There's been a focus on shopping local recently. This may have something to do with the fact that many big corporations are falling out of favour with consumers. The practice of buying from small, local businesses is one of the most helpful fashion resolutions, because it will also help support your community. Seek out talented designers from your area and see what they have to offer.
No matter how many clothes you have, if you're wardrobe isn't functional, then getting dressed will often prove tiresome. Go through your wardrobe and look at the pieces on high rotation. Then workshop the rest of your wardrobe around these pieces.
Spending wisely isn't about fully tightening the purse strings. It's more about looking at where your money goes. Instead of investing in cheap, average quality pieces, why not think of buying a slightly more expensive, quality item? Those pieces will last longer and look better in the long run.
While there's beauty and comfort in having a defined aesthetic, sometimes we need to switch things up a bit. Make a fashion resolution this year to try a trend that you wouldn't normally go for. Make sure that you work the trend into your own personal style so you don't feel totally out of your comfort zone.
Start the New Year off on a bright note by incorporating more colour into your everyday look. If it's not clothes, then try on some colourful accessories. From acid brights to faded pastels, colour is an easy way to enhance and uplift your mood.
6.

Buy for Your Body Shape
This is an age old fashion resolution, but it's one worth noting every year. Don't be tempted into trends that don't suit your shape. Dressing for your body shape isn't about concealing flaws, it's about flaunting what you've got. Well, that's my 'glass half full' take on it anyway.
7.

Recycle What's in Your Wardrobe
If you still haven't mastered the art of the edited wardrobe, try to make the most of what you've got. Don't let clothes sit in the back of your wardrobe unattended. Bring them out to play every once in a while. If you think they're outdated, get creative with this fashion resolution and bring them back to life with some DIYs.
Now, this doesn't mean that you should shop all the time. It just means that you should be smart with how you shop. I'm sure we've all fallen into the trap of frantically buying an 'occasion' outfit at the last minute. More often than not, this only gets worn once and is duly forgotten. If you take the time to shop, your wardrobe will be more thoughtfully edited and you'll always want to wear what's in it.
The most important thing with fashion, in my opinion, is to have fun. The minute you start taking it too seriously is when your own personal style takes a hit. Don't be afraid to take risks, and if you make a fashion faux pas, at least you can always learn from it!
Don't forget about the importance of jewelry. A statement necklace or ring can make any outfit cuter than it already is. Have a shirt you love, but it's just too plain? Grab a sparkly belt and transform it into something glamorous.
You can't be afraid to try new things. The boldest looks can be the best. If you try something out and it doesn't work for you, you never have to wear it again. But trying new things is worth the risk.
Remember that you don't have to stick to the same style. You can dress like a boho chick one day and a goth the next. If you love what it looks like, anything goes. You might as well wear what you enjoy.
Which celebrity's closet would you love to raid? Take a look at their outfits and try to create a look inspired by them. You don't have to be rich to look gorgeous. You'll find plenty of cheap look-alike items around town if you search thoroughly enough.
Making fashion resolutions is just one way to define your New Year's look and to take stock of your current wardrobe. A well thought out wardrobe is the key to always having something to wear. Do you have any style resolutions for the New Year?
Top Image Source: weheartit.com
{{#comments_count}} Show Commnents ({{comments_count}}) {{/comments_count}}