Fashion Trends do come and go and it's no secret they are sometimes too far-out to be followed through either, but the good news is that the best of them tend to come back or at least stick around for more than just one season. Now, I'm sure you couldn't resist all those summer sales and are now wondering which fashion trends are here to stay and could your fabulous finds be of use. Well, the answer is definitely and undoubtedly "YES!" and since you could end up looking fab by recycling more than just your latest, summer wardrobe, I suggest you to stick around and read this post on 10 upcoming fall fashion trends:
---
1

Mustard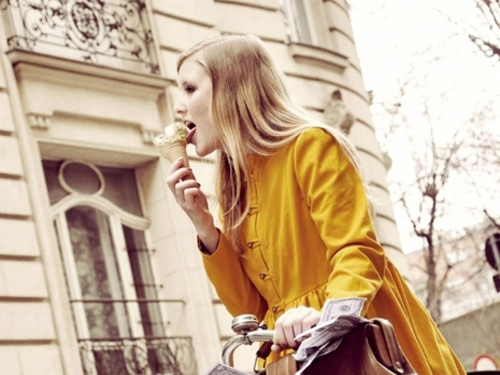 I won't blame you in case you decide to turn a blind eye on this one because I too believe mustard shade clashes with my pale, winter skin tone! If you, however, think mustard is the right shade for you, definitely go for it girl as this is THE color to wear this fall! Choose matte pieces in case you need to update your everyday wardrobe or opt for shiny "goldenish" fabrics to wear in the evening.
---
2

Retro Polka Dots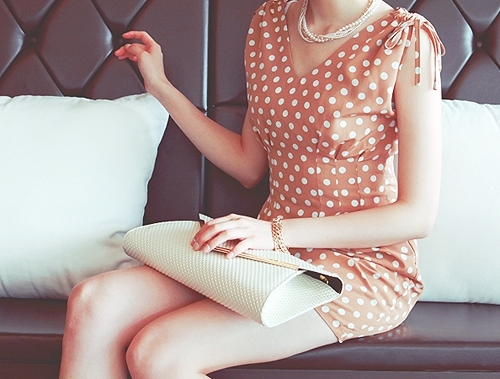 Don't be afraid to show your retro side this fall and opt for something both Marc Jacobs and Diane Von Furstenberg marked as one of the fall fashion trends– polka dots! Dotted scarves, hairpieces or blouses are a great way to be trendy without having to step out of your comfort zone and dramatically change your style but if you're brave fashionista who considers words like "shocking" and "super trendy" a part of the middle name, you'll be thrilled to know even polka dot suits are not out of the question!
3

Bright Colors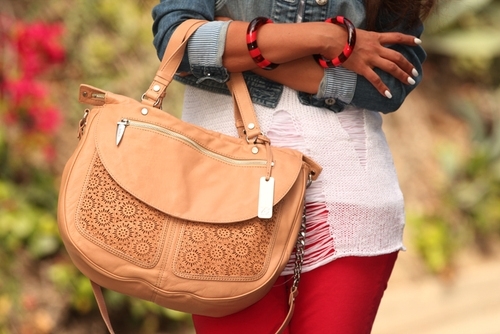 If you've managed to take advantage of some of the numerous end of the seasons sales and have snagged a pair of gorgeous hot pink, orange, yellow or electric blue pants, now would be the best time for celebration as these colors are promising to be the hit of the fall as well. Totally skinny, flared, boyfriend-style or glamorous wide-leg – the style of the pants has been left for you to choose, so don't be afraid to ( as Katy Perry said) "Let your colors show" even on a gloomiest, most depressing day!
---
4

Maxi

It's no secret that maxi skirts, dresses and body suits have turned into the one of most-loved summer fashion trends but knowing they are here to stay certainly is a nice surprise! Roberto Cavalli thinks a glam maxi dress or a wide-leg body suit is exactly what we need to be wearing when we want to dress up (literally) while his respected colleagues went even further by combining these flowing garments with heavy wool sweaters and boots! Are they suggesting that we shouldn't pack our fabulous summer finds but find ways to make them work even when it's cold outside?
---
5

Lacy Details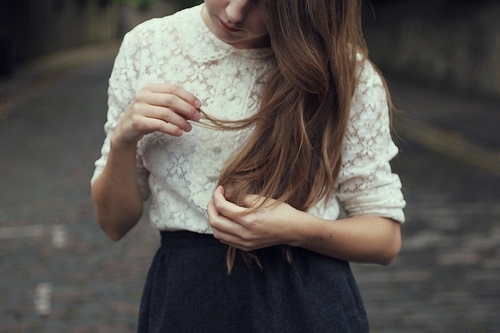 Sexy, feminine and kind of bridal-like, lacy garments have been popular for quite a few years now, making sure all ladies who choose them end up being "the belle of the ball". Provocative, see-through details will, unfortunately, have to go because designers think it's time to stop teasing and adopt a slightly different style – feminine tuxedos, skirts and white shirts as well as dresses with lace motifs.
---
6

Vintage Chokers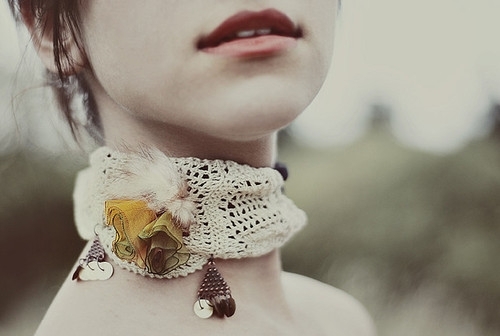 Good news for all of you vintage collectors - all those fabulous choker necklaces you've been collecting and are now trying to sell on eBay or Etsy are going to go like hot cakes! Yes, chokers are back and the rule is very simple – the bigger, the better! I believe this is one of those fashion trends we'll all love and, in case you don't feel like spending money on new jewelry, definitely go through your mom's and grandma's jewelry box and I'm sure you'll find a fab piece to wear with a classic black dress.
---
7

70's Dresses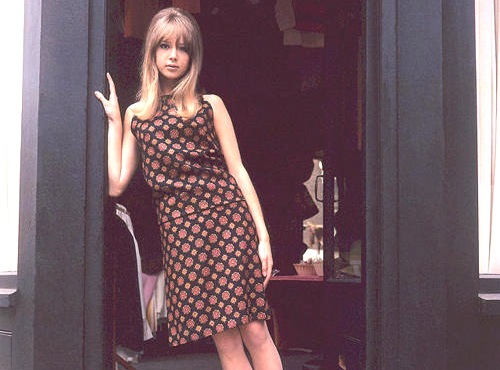 Speaking about things you can borrow from your mom, how about going through her closet (attic or anyplace she might be keeping her old clothes) as well? Yes, all those cute, colorful dresses she wore in the 70's are cool again which means the only thing that you'll need to do in order to look super stylish this fall is wash them and maybe fix a few loose stitches.
---
8

Ponchos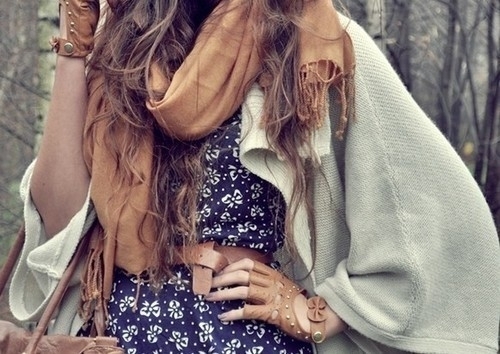 Native prints, tartan pieces, fur (or fake fur)… the options are endless! The same could be said about the styles, which means you are completely free to choose your perfect poncho to keep you warm in the up-coming cold days. Tartan has definitely found its way into the list of fall fashion trends and, although designers opted for dramatic, "tartan, tartan and more tartan" looks, I'd suggest adopting the "less is more" strategy instead and wearing one tartan garment at the time (poncho for example)!
---
9

Long Coats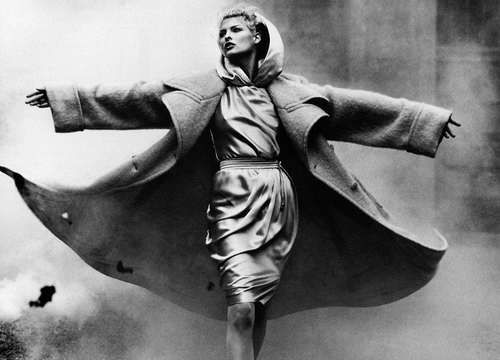 It's time to go for the look that will allow you to feel like the comic book heroine! Yes, ladies, I'm talking about those fabulous long coats that will make that "swoosh" sound (and movement) when you walk and especially when you suddenly turn! These coats are also super-warm and figure-flattering so I definitely think this is a trend worth checking out.
---
10

Sexy Slits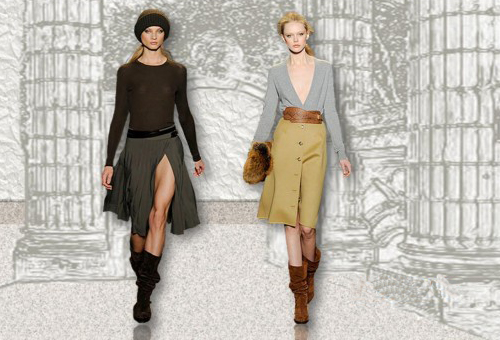 It's time to put away those miniskirts, ladies, because the shortest length allowed this fall is going to be mid-calf. These new, crazy fashion trends, however, won't do anything to change the conventional idea of "sex appeal" because the longer the skirt is, the bigger the slit will be.
Don't you just love fashion trends that allow people to get creative with stuff they already own? I certainly do and I'm planning to continue wearing all my maxi dresses as well as steal some of my mom's old clothes! How about you? Which fall fashion trends are you planning to embrace?
Top Photo Credit: data.whicdn.com
---
Comments
Popular
Related
Recent