Finding the right fashionable Christmas gifts your guy will love is never, ever easy, especially if you are shopping last minute! Guys are never easy to buy for, but did you know that we've come up with a list of the top fashionable christmas gifts your guy will love below? I've got the top 11 fashionable Christmas gifts that will light up his face no matter what!
---
1

A Weekend Holdall Bag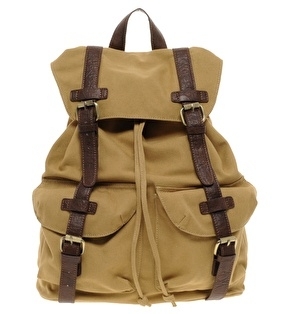 Whether he's hitting the gym or just going away for the weekend, it's better than the crinkly plastic number he's been dragging since his teens. This is by far one of the most fashionable Christmas girls your guy will love and he'll never buy for himself! ASOS has some great options besides just this one too, check it out!
Price: $41.74 at us.asos.com.
---
2

Polo Shirt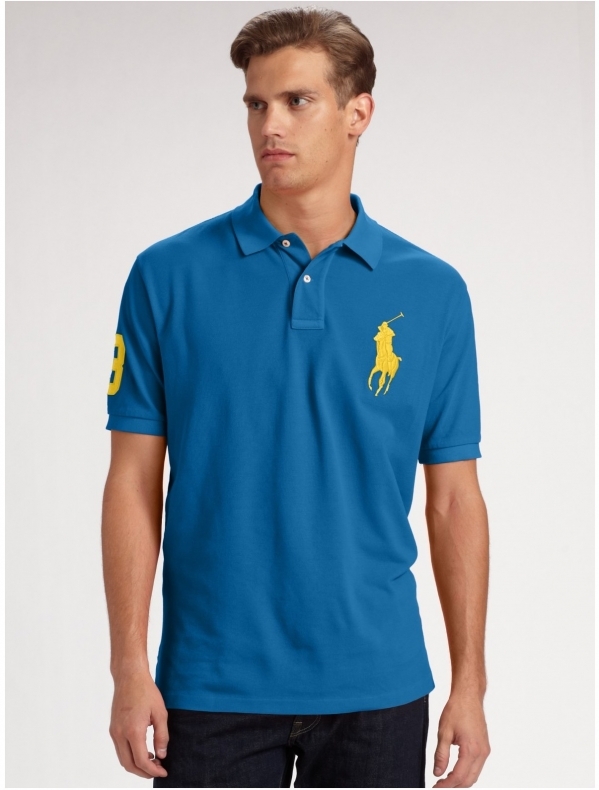 Who doesn't love a polo shirt on a guy, especially if his particular idea of dressing up is an old tee shirt. A polo shirt can be worn to the office (if it is business casual!) and overall, will make your guy look more fashionable. Ralph Lauren is the best, so why not give him a try?
Price: $85.00 at ralphlauren.com
3

Banana Republic Extra Fine Merino Wool V-Neck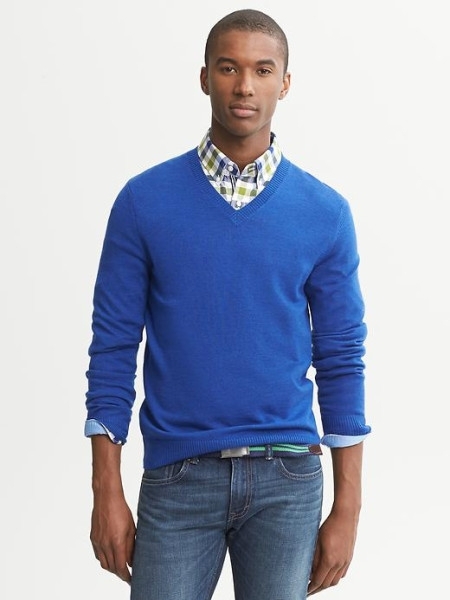 Baby, it's cold outside -- so why not warm your guy up with this amazingly warm and oh-so-stylish v-neck wool sweater? It's so soft, you'll want to steal it all of the time too! It's a sweater that he can wear any winter and it'll last a really long time too!
Price: $69.50 at bananarepublic.gap.com
---
4

Uniqlo Duffele Coat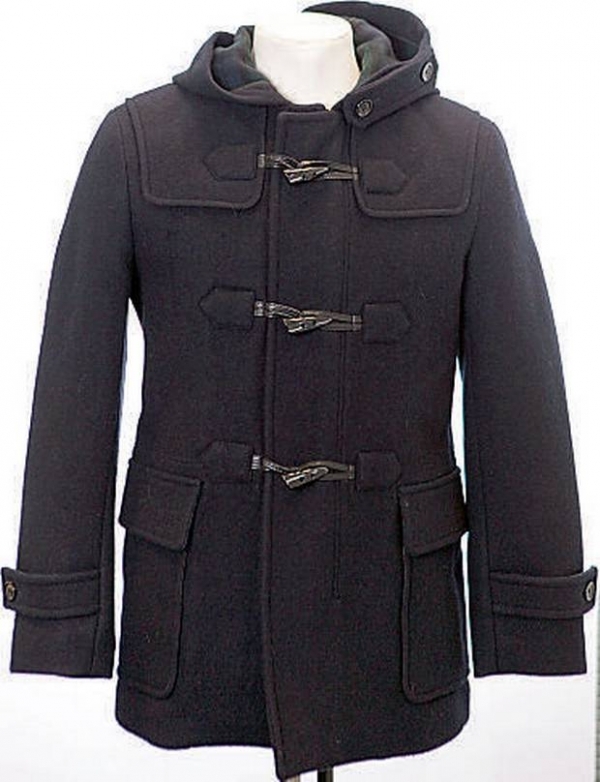 All men need a coat but a lot of them will rarely buy them for themselves. If you want a guy that is warm and toasty, this coat will do it! It's cute, it's stylish, it's chic and he'll love it -- especially when you send him out to shovel the snow!
Price: $79.90 at uniqlo.com
---
5

Jack Spade Googly Eyes Cufflinks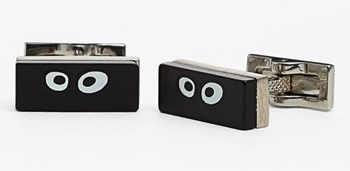 Cufflinks are something that can be so cute, so funny and can be great for a first boyfriend gift. This is one of my favorite cufflink options! It's a pair of eyes -- on cufflinks, how cute is that? This could work for the office or even for a night out on the town with you!
Price: $85.00 at shop.nordstrom.com
---
6

Jack Purcell Tennis Shoes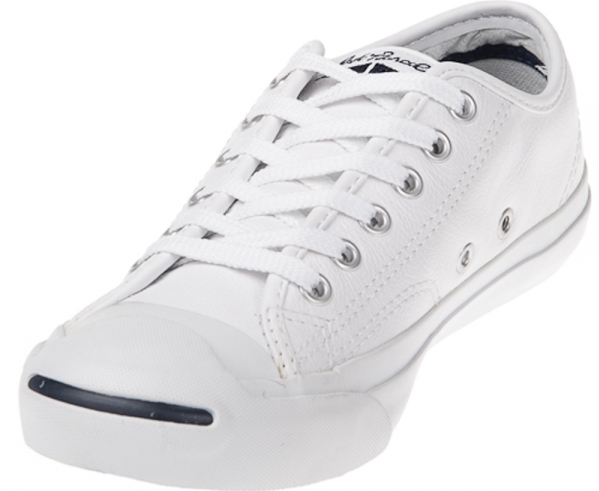 These shoes are oh-so-stylish and they are just a little retro! They are classic sneakers that feature a look and feel of athletic style. They have a removable cushioned insole and I love the lining and the converse look of them. This is ideal for the guy that wants to be fashionable and oh-so-chic!
Price: $54.95 at shop.nordstrom.com
---
7

Timex Weekender Watch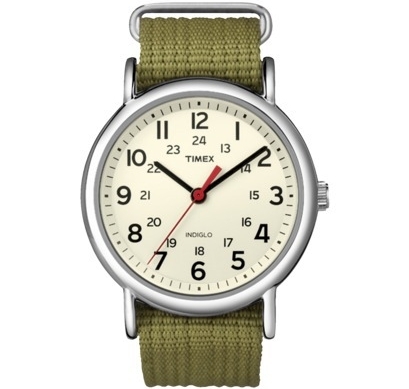 Every guy needs to know the time to pick you up for a date, why not make it easy and get him this amazing and oh-so-stylish watch? This band is perfect for any guy, it is easy to read and it's large enough for any guy to feel very manly wearing at it!
Price: $34.99 at target.com
---
8

Herschel IPad Mini Air Sleeve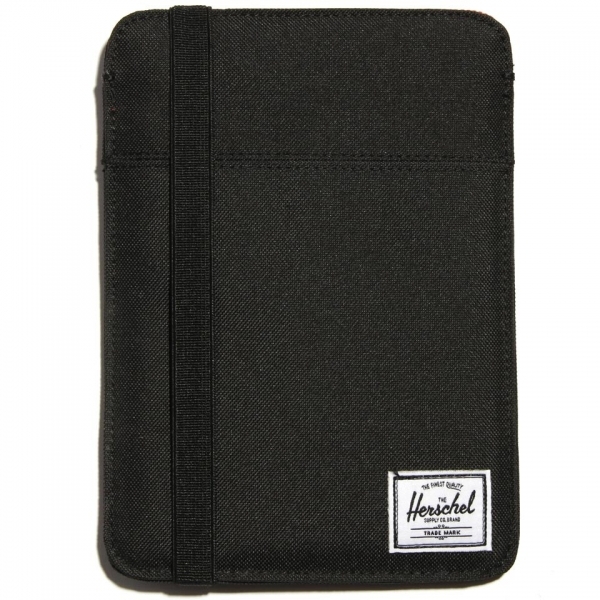 If your man is a techie guy, you don't want to get him clothes, instead, why not get him something cool and chic for his iPad mini? This sleeve is so cute, so cool and it'll last him a really, really long time!
Price: $29.99 at shop.herschelsupply.com
---
9

J. Crew Camp Socks

While socks might seem like a lame fashionable gift, these will keep his feet so warm and make fantastic stocking stuffers! The traditional design, the beautiful heavy weight and the craftsmanship that goes into these socks will make this gift ever-so-special and he'll love it!

Price: $16.50 at jcrew.com
---
10

H&M Tweed Blazer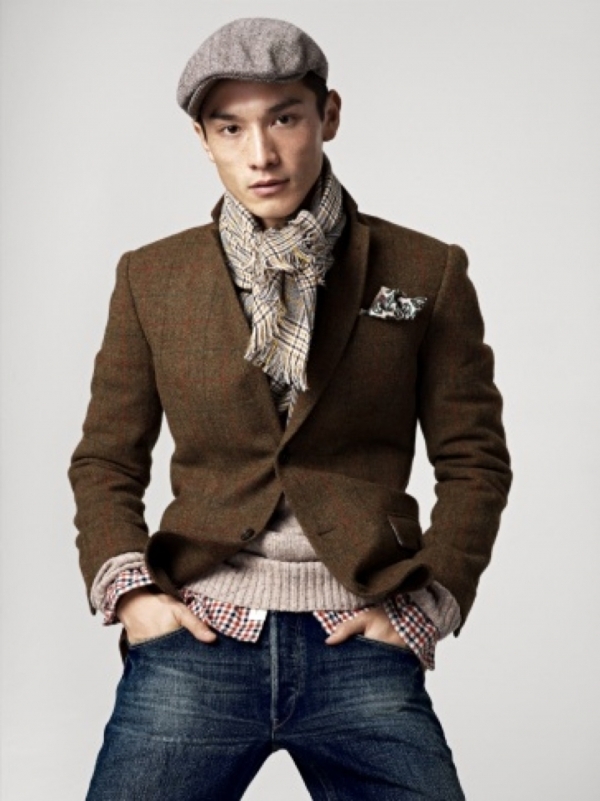 If your guy's idea of getting dressed up is wearing just a polo shirt (which is nice -- but come on!), why not take it into your own hands and get him an awesome blazer that will spruce up his closet and make him look amazing?
Price: $30.00 at hm.com
---
11

Calvin Klein X Men's Underwear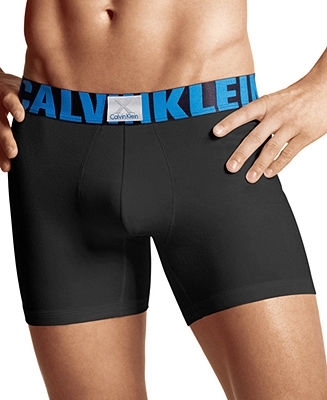 What guy doesn't need boxer shorts and what guy doesn't want CK? This underwear is so cute, so durable and no matter what, it'll last him a really long time! If he's wearing ripped up boxer shorts, it's time to switch it out for this underwear!
Price: $28.00 at macys.com
So ladies what are you buying your guy for Christmas, do you enjoy buying him clothes or do you need a little help in that department? What are some of your favorite fashionable Christmas gifts to give him? Share with us!
This post was written in collaboration with editor Heather Jensen.
---
Comments
Popular
Related
Recent