7 Fashionable Eco-Friendly Clothing Lines ...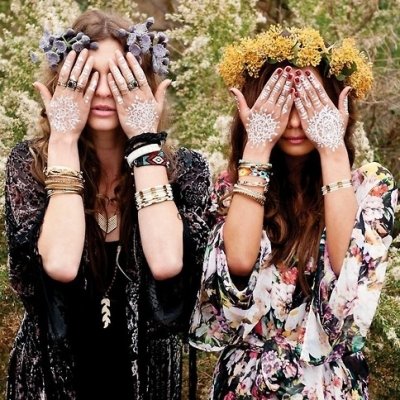 If you are trying to incorporate more eco-friendly practices into your life, one way to do it is to purchase your clothes and accessories from eco-friendly clothing lines. Eco-friendly clothes are typically made from organic fabrics that have been sourced sustainably. Often the clothes are made of organic cotton, hemp, or bamboo, but they may be made from recycled fabrics as well. Eco-friendly clothing lines have been around for a while. However, many of the eco-friendly clothes are now quite stylish, like the clothes offered from the following lines.
Alabama Chanin was established in 2000 by Natalie Chanin, who has a degree in environmental design. Her company is based in Alabama and sells pieces that are handmade by artisans in the United States. They use 100 percent organic cotton, and all of the designs are quite unique, which is common in many of the eco-friendly clothing lines. The clothes are expensive, but you have the satisfaction of knowing you are wearing something unique.
Grace and Greene is an eco-friendly clothing line based in California. They have a small collection of affordable men's and women's clothes. In addition to making clothes for everyday wear, Grace and Greene even offers eco-friendly swimwear that has been made from recycled nylon. One of the great things about Grace and Greene is that even their store is eco-friendly and they use biodegradable packing materials.
Located in Brooklyn and established in 2012, Eco Closet focuses on selling clothes that are sustainably made. All of their clothes are made from fabrics that are recycled, upcycled, organic, or fair trade. They carry stylish clothes and accessories at great prices. Their sale prices are especially affordable.
Vaute Couture is an eco-friendly vegan fashion line that was founded by Leanne Mai-ly Hilgart. Leanne started with the idea of making a fashionable winter coat, and from there her line, Vaute Couture, took off. There is a wide selection of T-shirts and sweatshirts, but the line also has skirts, dresses, and coats, all of which are made from recycled fabrics.
Mina and Olya is a high end eco-friendly fashion label that was founded by Mina Yazdi and Olya Dzilikhova. The two friends wanted to create a sustainable fashion line, and they launched their label in 2011. They use organic fabrics and all of the clothes are produced in the United States. The collections are small, but the clothes are beautiful.
Loomstate was founded by Rogan Gregory and Scott Hahn, who wanted to make a T-shirt that was eco-friendly. While T-shirts made from organic cotton make up the bulk of their clothes, Loomstate also offers casual dresses.
People Tree was established in 2007 by Safia Minney, who has received awards for her work in eco-friendly fashion and is a leader in the fair trade movement. People Tree is based in the UK and ships internationally. Their clothing is made from organic cotton, and it is reasonably priced and quite stylish.
Finding eco-friendly fashion lines is much easier than it used to be, and the clothes are much more stylish. These companies are all great places to shop if you are looking for eco-friendly clothing. Where do you buy your eco-friendly clothes?
{{#comments_count}} Show Commnents ({{comments_count}}) {{/comments_count}}