Some of us only get to wear flip-flops for the summer so we're waiting for the winter chill to pass so we can search for the hottest new trends. But others, who make me jealous, get to wear their sandals and flip-flops all year long! Whether you get to wear them all year round or you are waiting till the sun comes out again, Susan from InstyleSwimwearis guest blogging with us today to share her picks for 5 Flip-Flop Brands to Know for Spring/Summer 2012...
You Can Never Have Too Many Flip-Flops...
Every woman loves a good pair of flip-flops and just like bags, a girl can never have too many! Without a doubt, flip-flops are the most essential style for summer, so it's good that they come in so many different colors, prints and designs. If you're looking to try out some new styles this season, you must check out these 5 flip-flop brands to know right now.
1

Havaianas...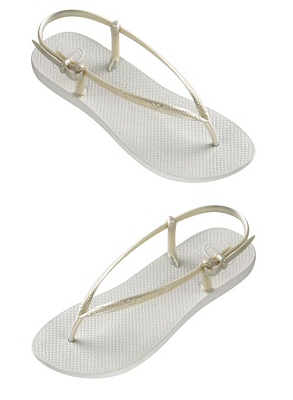 Photo CreditHavaianas is definitely one of the most popular brands of flip-flops on the market and they're enjoyed by people all over the world! The best thing about this Brazilian brand is that they feature seemingly every color under the sun, as well as an endless variety of styles and designs. Whether you're looking for some sporty solid styles, flip-flops in bold flashy prints or even those with sparkling Swarovski crystal details, Havaianas has something for the whole family!
2

IPANEMA...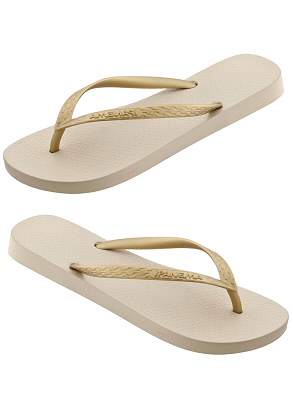 Photo CreditFor those who love the Havaianas look and feel but are dying to try something new, you'll love iPANEMA flip-flops. The classic iPANEMAs are similar to Havaianas but they feature a softer footbed and lower price point. In addition to classic styles, they also have some flip-flops with heart and flower embellishments on the straps that are unique, feminine and totally adorable! Although iPANEMA is already a best-selling brand all over the world, they're just starting to make a name for themselves in the U.S. so if you want to be a trendsetter, definitely check out iPANEMA.
3

Tkees...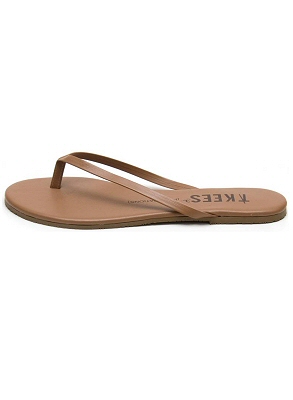 Photo CreditLooking for some fancier flip-flops? Look no further than Tkees! Tkees feature a simple yet chic design with a slim sexy strap in buttery soft leather. They were created with makeup in mind, and have been dubbed "cosmetics for your feet." All colors and styles mimic different kinds of cosmetics, such as "foundations," "liners," "polishes," "glosses" and more. The foundation flip-flops are probably the most popular and they come in different skin tones; if you get one to match your complexion, not only will it elongate your legs but it will make your pedicure look amazing!
4

PilyQ...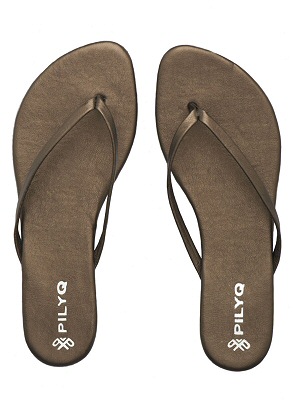 Photo CreditIf you like the style of Tkees, then you must check out the new flip-flops from PilyQ. PilyQ is a new up-and-coming swimwear brand and this is their first official season in the biz. Along with their swimsuits, PilyQ is launching a new line of flip-flops that feature a thin sexy strap. They're made of faux leather and have a comfy flexible sole. The line features flip-flop styles in classic colors, neutral hues, metallics and more. Furthermore, you can get them in smooth faux leather, a chic textured crocodile embossed style or even in soft suede!
5

Melissa Shoes...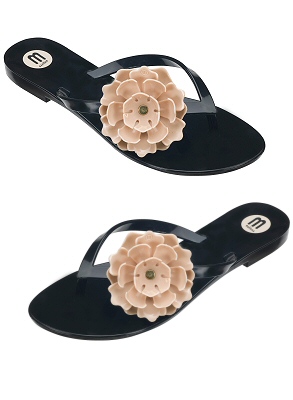 Photo Credit
Finally, if you're looking for flip-flops that are both playful and totally unique, Melissa Shoes is just for you. Not only is Melissa Shoes a real innovator in the world of flip-flops, but they've also been called the first real jellies brand to stress elegance, art and fashion-forward designs. All flip-flops feature feminine and whimsical styles that are truly works of art. In addition to flip-flops, Melissa Shoes also has a number of sandals, flats and even wedges, all made out of plastic!
Susan Bodack is the Director of Social Media Marketing at InStyleSwimwear.com, an online retailer of designer swimwear, beachwear, flip-flops and more. To read more of Susan's work, check out the Beauty and the Beach blog!