With summer right around the corner, I'm sure you all are searching for cute swimsuits and swimsuit cover-ups. Strolling around all day in your swimsuit is not good for you, so it is very important to find a cute swimsuit cover-up. Here are some of the cutest swimsuit cover-ups that I found while shopping. You can find all of them at Modcloth!
---
1

Seaside Kaleidoscope Cover-up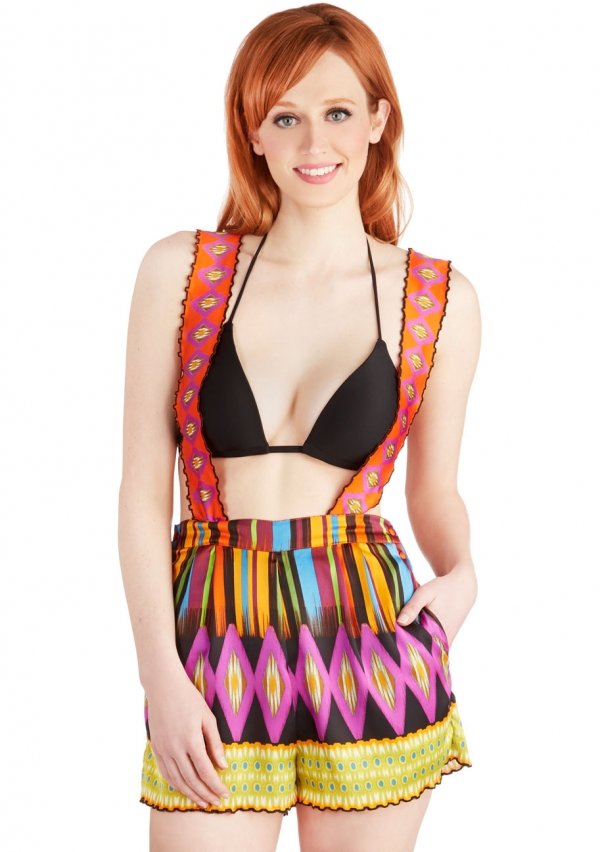 I absolutely love this and it is one of my favorite swimsuit cover-ups! This swimsuit cover-up kills two birds with one stone: it's a unique romper-style, and the ultra-bright geometric print is so on trend. And look! It has pockets!
---
2

La Mer the Merrier Cover-up
I think that this is a really fun swimsuit cover-up! it's very retro, and I like that it has pockets, so you can store your lip balm, your cell phone, and even a small tube of SPF. I also love that this coverup is the color of sand, neutral, so it'll match almost any swimsuit.
---
3

Beach Read Cover-up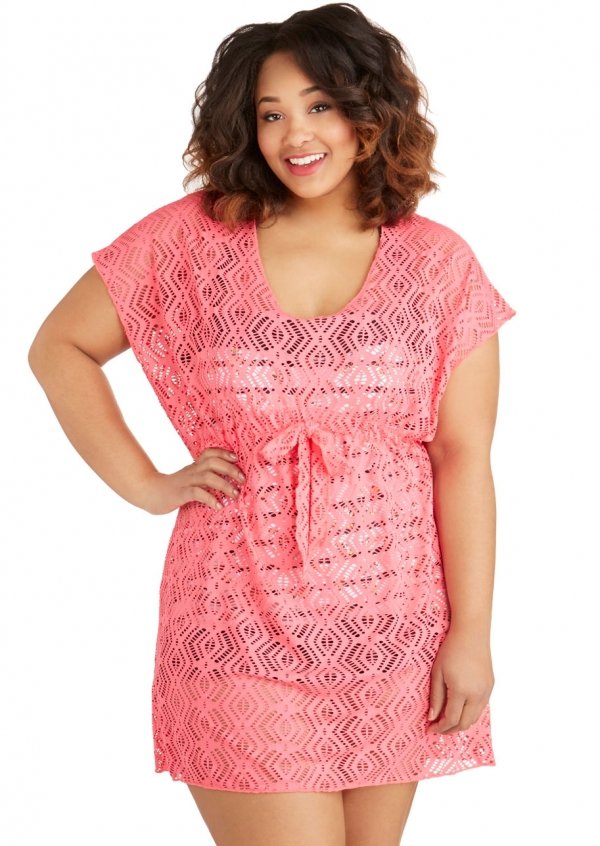 Choose from cute coral or neutral off-white - either way, this cover-up is gorgeous! I love the lace detail, and that it comes in plus sizes, so we can all rock it at the beach!
---
4

Radiant as the Sun Cover-up

Here's another cute romper-style cover-up, with the same bright pop of color. I like this one because it has pockets, perfect for stowing a cell phone! You have to love the convenience.
---
5

That's for Shore Cover-up

The embroidery on this fun cover-up is really attractive in person. This cover-up has a really relaxed fit. The dropped waist and pleated skirt make it even sweeter. It's available in black or white.
---
6

Changing Tides Cover-up Shorts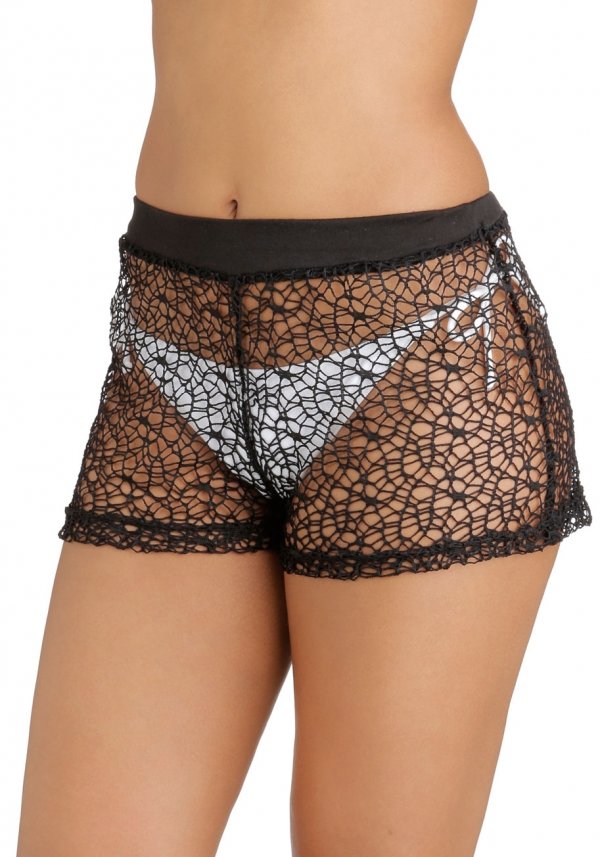 This super flirty swimsuit cover-up is so unique! It's open-knit shorts, so the world can still see your cute swimsuit, but it's a little more modest for walking along the boardwalk, especially when paired with a sheer cardigan.
---
7

Infinity Cool Cover-up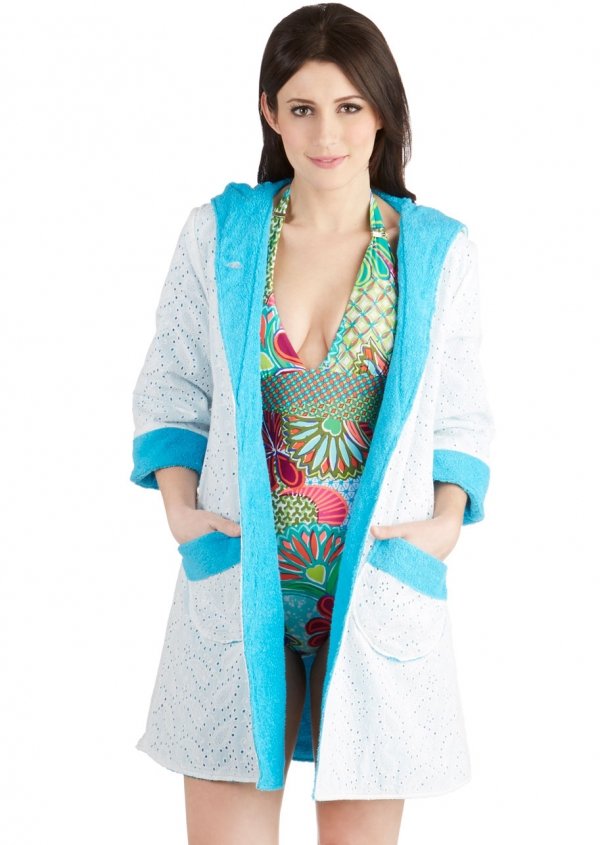 Styled after your favorite cozy robe, this is the ultimate comfort cover-up. I love the contrast of the white eyelet over the turquoise terrycloth.
---
8

Seaside Lounge Cover-up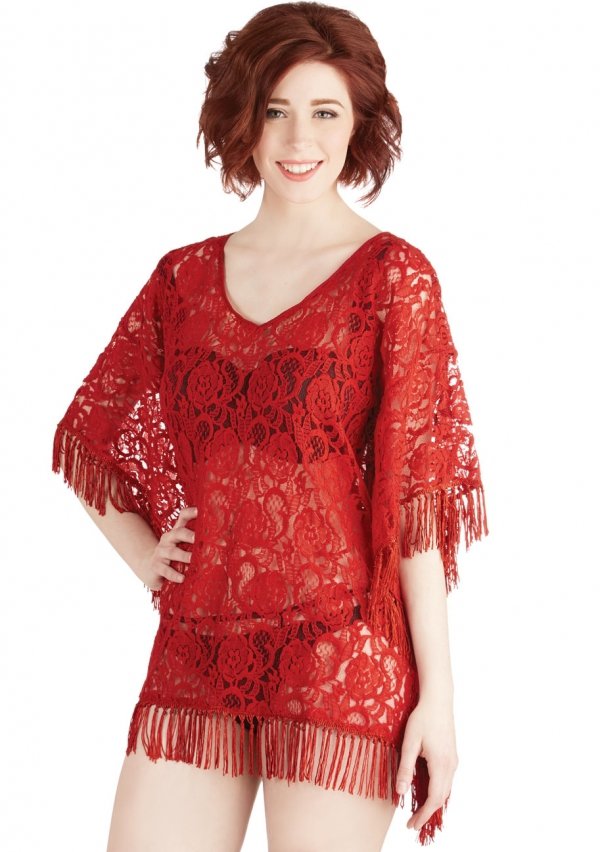 This colorful swimsuit cover-up is just calling my name! I would totally wear this to the beach! It's so eye catching, with the fringe detail and the bright color. If red's not your thing, it comes in blue, too.
---
9

Belle of the Volleyball Cover-up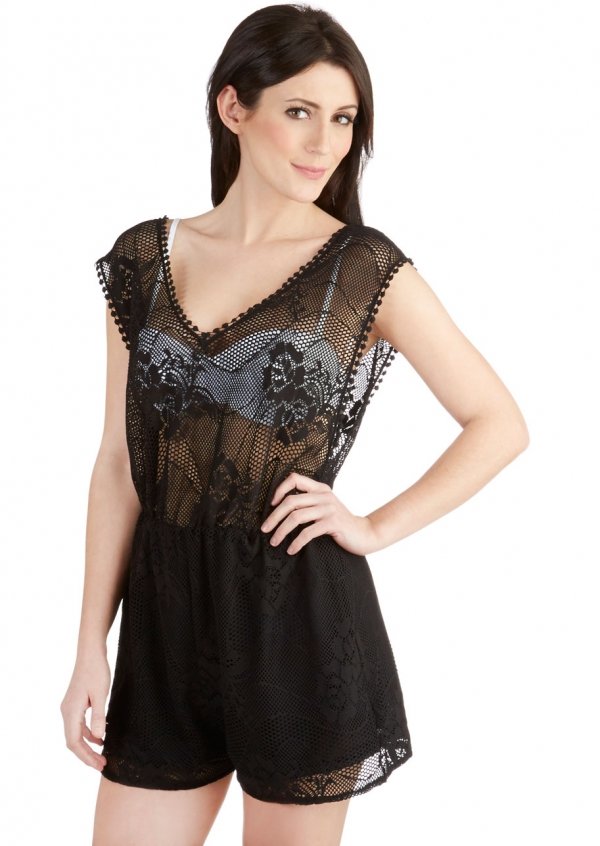 I know, I know, another romper-style cover-up, but this one is so cute, I had to include it! I love the sheer lace detail, but be sure to wear sunscreen, or you'll end up with some very strange tan lines! It's available in black or white.
---
10

Waikiki Beach Cover-up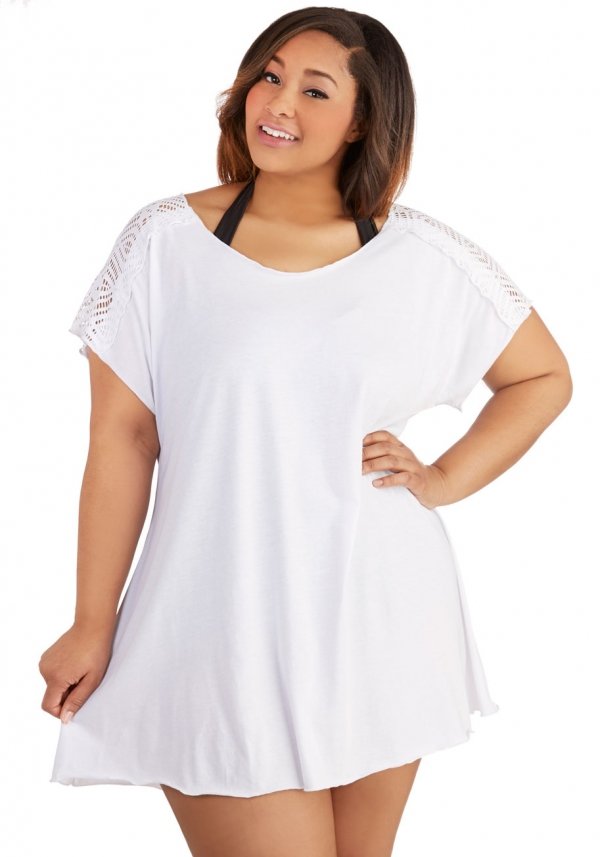 Choose from back or white, and cover up after a day of basking on the beach! This cover-up is very demure, and I adore the lace detail on the sleeves.
---
11

Lush Locale Cover-up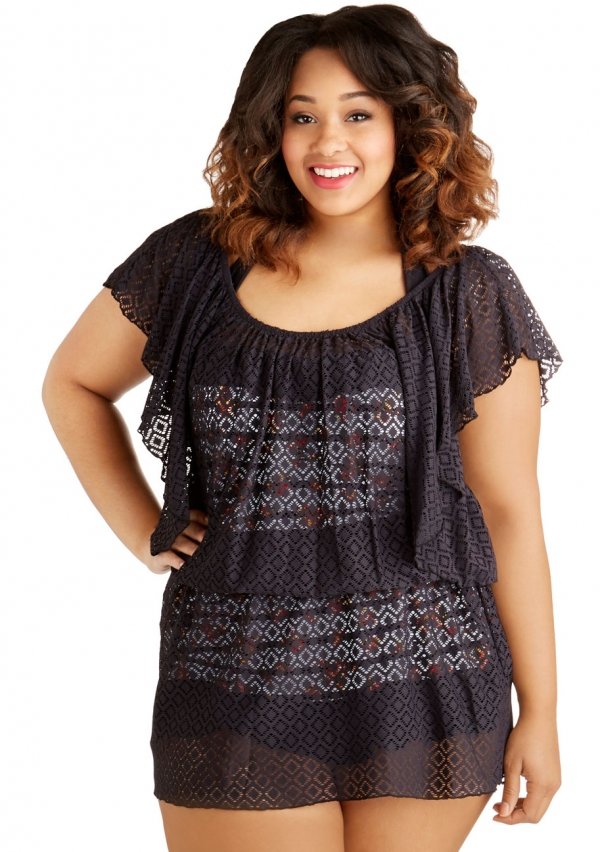 Love ruffles? Then this is the beach cover-up for you! It's really pretty, in a nice neutral black, but I wish it came in more colors, like a bright yellow. Next summer, right?
These are some of my absolute favorite swimsuit cover-ups! Are you going to wear any of these this spring and summer? Where do you like to shop for your swimsuit cover-ups?
More
---
Comments
Popular
Recent