Have you ever tried to find a gift for a well styled guy? If yes, you too know that shopping for guys can be relatively easy if they fall into the sports, gadget, and power tool loving categories. But if the guy you're shopping for is a bit more particular, prefers loafers over sneakers, blazers over hoodies, you just might have a harder time finding the perfect gift. Here are my 11 Gifts for The Well Styled Guy to make your search easier…
---
1

Black Rebel Swatch

Price: $65.00 at store.swatch.com
This ultra stylish all-black watch is sleek, modern and oh so cool! The guy sporting this watch is so confident in his own style he doesn't need fancy bells and whistles. It doesn't have to glow in the dark or tell him the phase of the moon. It tells time while being the coolest thing ever to grace his wrist. Plus, it'll go with anything he wears.
---
2

Bēhance Action Journal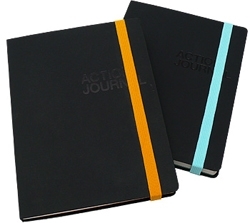 Price: $17.50 at shopwritersbloc.com
What makes the Action Journal better than his plain old Moleskine? It's the perfect combination of journal and planner, utilizing the Action Method to get his ideas organized and moving forward with action steps. A sleek suede-to-the-touch hard cover and bright band in either orange or turquoise add a little extra pop of color he'll appreciate.
---
3

Spyderco Perrin PPT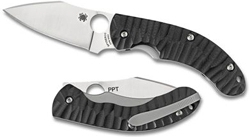 Price: $229.95 at spyderco.com
There is something about pocket knives that bring out every man's inner Boy Scout. We want to appease that inner adventurer while keeping the style. Think more along the lines of international spy and less 12 year old boy. Named for Fred Perrin, a Tae Kwon Do champion, French Army Commando and professional knife-maker, this is sure to do just that.
---
4

Mini Munny 4-Inch White Edition Vinyl Toy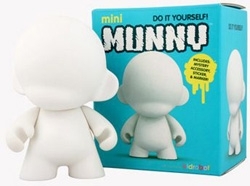 Price: $9.95 at kidrobot.com
Speaking of boys and their toys… why not get him one he can design himself? These customizable vinyl toys come enclosed with a mystery accessory, sticker and mini marker. If he lacks the artistic ability to create a one of a kind design don't fret. Get him one of limited edition commissions from anyone of the renowned artists listed on the Kid Robot website.
---
5

Kenton Sorenson Leather Dopp Kit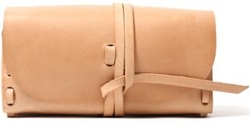 Price: $145.00 at contextclothing.com
The dopp kit is an absolute essential for any guy whether he's well styled or not. It's the male equivalent of a makeup bag. He uses it to store all of his grooming necessities. Handmade using natural leather, this dopp kit will turn a rich deep golden brown over time with regular use. The bold stitches and single leather strap make it sleek and simple.
---
6

Men Science Advanced Body Scrub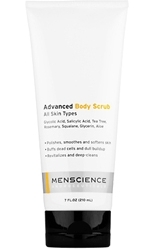 Price: $21.00 at menscience.com
For the guy that wants a little more than regular bar soap, the Advanced Body Scrub just might be what he's looking for. Good for all skin types, this body scrub buffs away all of those dead skin cells leaving smoother clean skin. He'll definitely appreciate it.
---
7

Full Size Unscented Shaving Kit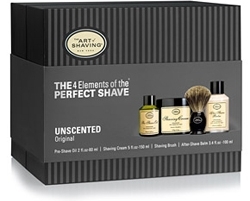 Price: $100.00 at theartofshaving.com
Whether he has a beard, keeps it short or has the smoothest cheeks you've ever seen, all facial hair needs grooming in order to stay tidy. This hypoallergenic four piece kit will give him the look he's going for while protecting him against all those pesky ingrown hairs, nicks and razor burn. And with 3 other skin care options to choose from (Lemon for normal to oily skin, Lavender for sensitive skin and Sandalwood for dry skin) his skin are needs are sure to be met.
---
8

Rum Candle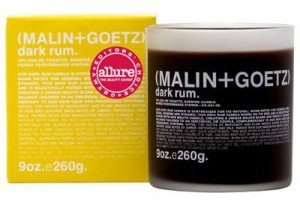 Price: $52.00 at malinandgoetz.com
You'd be surprised to find out that a lot of men like candles, just not those fruity, feminine scents we're so fond of. Men's things should smell like men. With notes of rum, leather and vanilla, this candle is sure to be a crowd pleaser.
---
9

Japanese Selvedge Denim Tie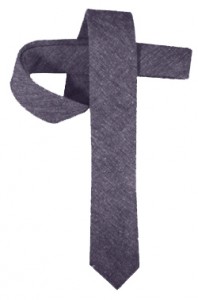 Price: $115.00 at davidhartnyc.com
The idea of buying Dad a tie every Father's Day didn't just fall out of the sky. The well dressed man knows that the right tie can make all the difference. 100% cotton and hand tailored, it takes a man with some serious style to pull off a denim tie. Paired with the right color shirt and a fitted vest or blazer, he'll easily be the best dressed guy in the room.
---
10

Hapi 3 GM Hermès Leather Bracelet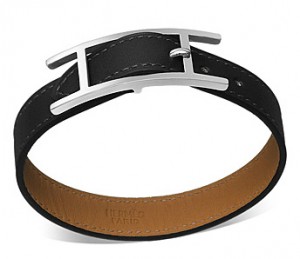 Price: $295.00 at usa.hermes.com
Men's jewelry should never be complicated. We should reserve all of the glitter and sparkle for our own jewelry boxes. When it comes to him, it needs to be subtle. A plain black strip of leather with a clean silver buckle is just that. If he doesn't wear jewelry he just might start once you give him this. Stylish and simple, this might give that Swatch a run for its money.
---
11

Kiehl's Gift Certificate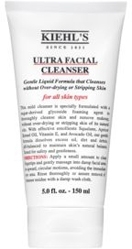 Price: $25 - $500 Image Source: demandware.edgesuite.net
If all else fails get him a gift certificate to Kiehl's. Started as a small apothecary in New York's lower east side, Kiehl's has had more than 159 years to perfect men's skin care. He can stock up on all the products he needs to keep his skin and body looking great and all without smelling like a girl. I pinky swear promise you can't go wrong.
You're now prepared with an entire list of gifts for a well styled guy that will keep him looking good, smelling great and enjoying life. Whether he's your boy friend, husband, father, best friend or brother he's sure to love any one of these gifts. What other gift would you buy for the well styled guy in your life?
Top Photo Credit: meLica*
More
Comments
Popular
Recent