COMMENT
Retro-look sunglasses are the perfect pick me up for your outfit blues. All things retro are suddenly back in fashion and a pair of sunglasses may just be the easiest way to wear this timely trend. Oversized, aviator, or cat-eye – simply take your pick of retro looking sunglasses! It's that simple. Below are just a few stylish retro-look sunglasses for you to browse.
1. Jeepers Peepers 60s Retro-Look Sunglasses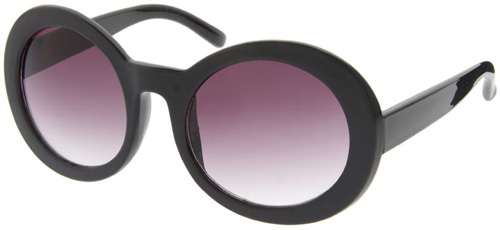 These retro sunglasses were designed with the 1960s in mind. They have large oval frames, chunky black rims, and gradient tint lenses. These oversized shades are perfectly mysterious and ideal for hiding behind.
2. Prada Butterfly Frame Sunglasses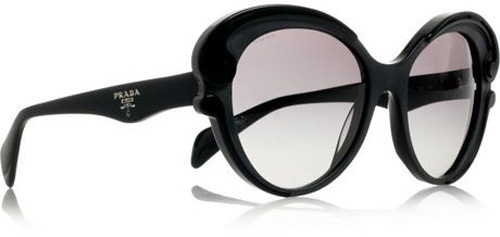 These Prada sunglasses are definitely for the lady who loves glamour. The frames are made from glossy black acetate and feature silver designer stamps at the arms. Wear them with a classic outfit of a striped shirt, black jeans, and ballet flats.
3. Topshop Squashed Oval Sunglasses

There's definitely something a bit retro about these sunglasses. I'm not sure whether it's the tortoiseshell pattern or the squashed oval shape of the frame, but they definitely have a retro vibe about them. Wear them with a chambray denim shirt and coloured shorts for a fun summer look.
4. Miu Miu Oversized Sunglasses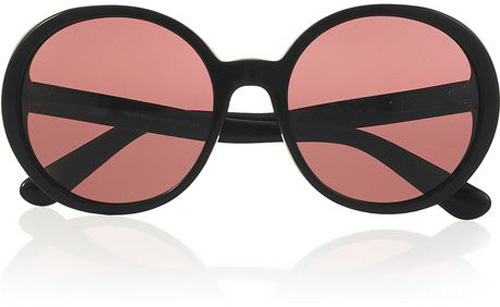 You really can't get any more glamorous than a pair of round, oversized sunglasses. These retro-looking sunglasses have a black acetate frame and striking rose-tinted lenses. The rose-tinted lenses are a wonderful twist on the basic black sunglasses.
5. ASOS Polka Dot Sunglasses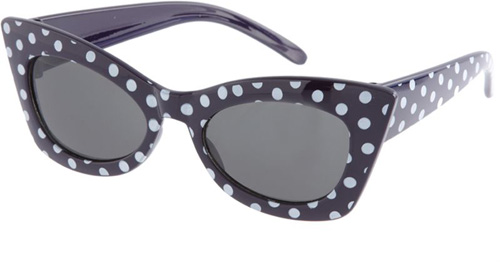 These retro-look sunglasses feature a fun polka dot pattern on the frames. They have a cat eye shaped frame, which is very retro, and come in a dark blue colour with a white polka dot pattern. Work a beachside 60s inspired look by teaming these with a sleeveless collared shirt, high waisted shorts, and boat shoes.
6. Topshop 70s Hex Sunglasses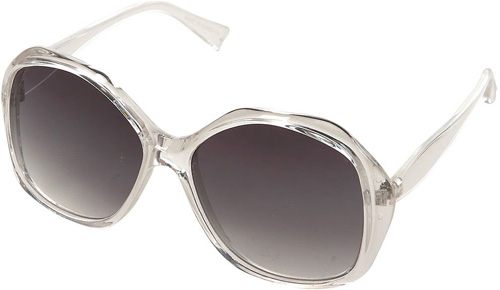 These retro looking sunglasses are given a futuristic twist with their clear frames. The design is 70s inspired and features oversized frames and dark drop lenses. Clear accessories like these are must haves this season.
7. Topshop Metal Insert Sunglasses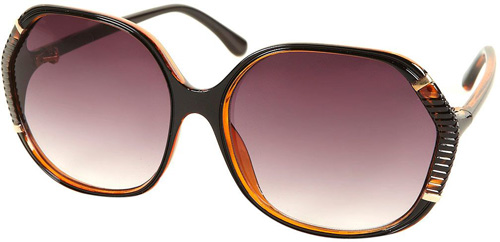 Go for a glam boho look with these retro-look sunglasses. They have an oversized design with a brown plastic frame and tortoiseshell and gold metal inserts. Wear them with a floaty maxi dress and your best blown out hair.
8. ASOS round Sunglasses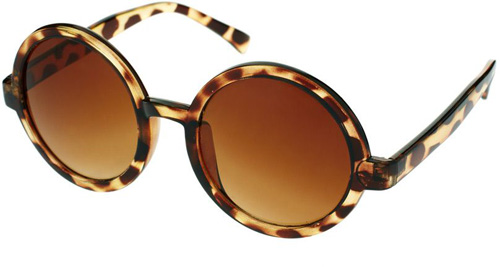 Round sunglasses are an on-trend choice these days, and this oversized pair definitely hit the mark. They have transparent tortoiseshell print design, slim tapered arms, and gradient lenses. Wear them with a button-up shirt and full skirt for a refined, stylish look.
9. ASOS Cat Eye Sunglasses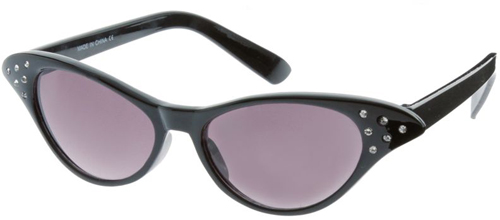 Glamorous librarian chic? These retro-look sunglasses have this look down to a tee. They have an exaggerated cat eye frame and gem details to the outer edges. Wear these with a fitted blouse, a full skirt, and your hair up in a high pony tail.
Retro looking sunglasses are an ever stylish choice. Cat eye frames are perfect for achieving a glamorous 50s look while aviator and oversized styles scream 70s chic. Which of these retro-look sunglasses do you like best?
9 Complimentary Words to Call Your Mate Instead of "Hot" ...