7 Great Ways to Get Style and Fashion Inspiration ...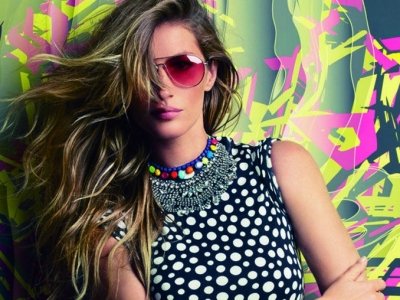 I am always on the lookout for style and fashion inspiration. Fashion is a lot of fun. It is fun to shop for stylish and fashionable items and even more fun to wear them. I would love to share some favorite ways to find style and fashion inspiration.
One of the best ways to get style and fashion inspiration is to watch what is trending. Are you wondering how you can do that? Simply watch store fronts. Look at your favorite online stores and see what their newest arrivals are. Sometimes you like it, sometimes you don't, but you will be on the up and up.
2.

Look to a Friend Who is a Fashion Guru
Everyone needs a friend who is a fashion guru. I am talking about a friend that knows their stuff and does not care to help you learn it. They are great to shop with or just call with a quick fashion question. They have a unique way of seeing things that gives them a great eye for clothing and all accessories. Their value is immeasurable.
I get a lot of style and fashion inspiration from watching movies. Of course, watching movies is a favorite pastime of mine so it is a given that I am going to be inspired by them. Some of my favorite movies for fashion inspiration are movies that are set in the '40s and '50s. I am so in love with those feminine, vintage styles. Every time I watch one of those movies, I feel challenged to find styles with that beautiful vintage flair. My favorite movie to watch for vintage style inspiration is "The Notebook."
4.

Hire a Personal Shopper
There is always the option of hiring a personal shopper to shop for you. They can keep you perfectly in fashion and stylish. This is not an option for a lot of women, though, so they end up following these other tips instead. But for those that can swing a personal shopper, it is a great way to make sure you look lovely and perfectly on-trend. It is another option.
5.

Consult a Virtual Stylist
I have never used a virtual stylist but I would like to someday. A virtual stylist is a person that advises you on fashion from afar. You usually get in contact with them via the internet. They can really help you to put your closet in order. They know what should go and what should stay. They can help you with new purchases, too.
6.

What Are the Stars Wearing?
You know, you can always look to see what the stars are wearing for inspiration with fashion and style. Of course, not all of it will appeal to you but you can get some fresh ideas. Also, more than likely, you will find a star or two who you almost always like their style and can look to for inspiration. One star I like to watch for inspiration is Reese Witherspoon. She is almost always dressed beautifully.
Style and fashion inspiration really is easy to find. There are so many magazines on this subject you can use. Just page through them and see what appeals to you. You don't have to buy the high end product, either. Use it for inspiration and find a cheaper replica of what you like.
These ideas should hopefully help you to have a variety of ways to find inspiration. But there are more. What is your favorite way to find style and fashion inspiration?
{{#comments_count}} Show Commnents ({{comments_count}}) {{/comments_count}}