COMMENT
Designers let the dogs out this season by releasing hot houndstooth pieces for fall. Houndstooth, also know as dogstooth, is distinguished by its large checkered pattern, broken checks or abstract four-pointed shapes with carved corners typical of a canine tooth. This maximum impact pattern is ultra-mod with its classic black and white color combination and is reminiscent of the London lady in the late 50s and 60s. These hot houndstooth pieces for fall still remain elegant and polished for a put together look that's both workday or evening-wear appropriate.
1. Houndstooth Coat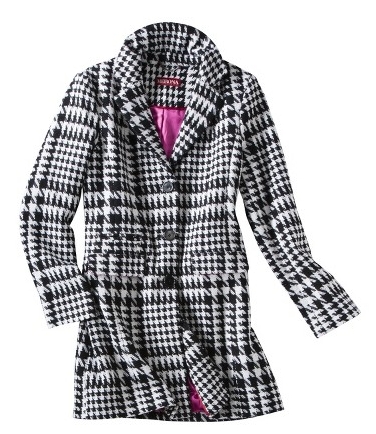 To maintain a downtown cool aesthetic, a classic long wool houndstooth coat is the perfect way to keep your urbanite status and city-girl chic look in check. Because of its traditional and timeless black and white color palette, throw on a houndstooth coat over everything this season to beat the chill in a cool way. With options like the Target houndstooth coat shown above at $60, other houndstooth pieces range from $40 to $300 found at Mango, Dorothy Perkins, Debenhams, Topshop and House of Fraser.
2. Houndstooth Trousers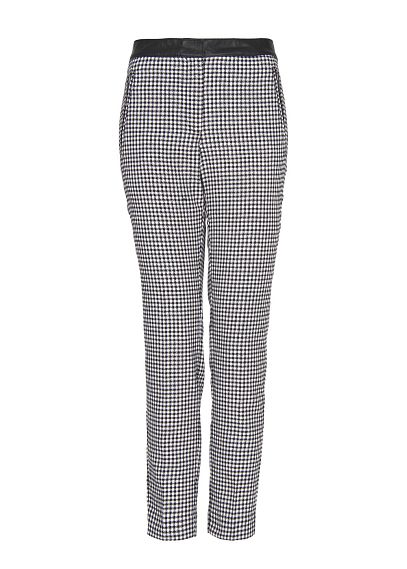 Trousers in a traditional houndstooth check are perfectly work and office appropriate. This classic suiting option looks best when worn with a collared button down and sleek patent pointed toe pumps for an ultra-smart and chic way to wear during the day. Opt for trousers with a modern cut like a cropped or skinny leg to keep your look cool and contemporary for fall.
3. Houndstooth Dress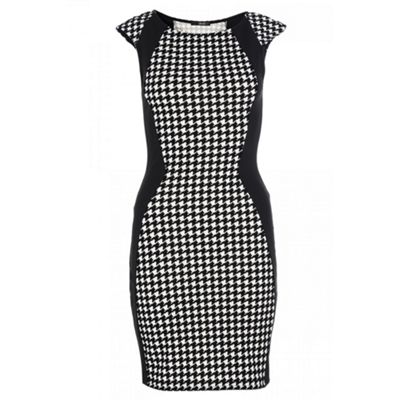 Houndstooth has a distinctive mod edge from the late 50s and 60s, so a black and white check dress captures that London lady essence perfectly. Look for a dress with some solid paneling to break up the houndstooth print and create a slimmer silhouette and the illusion of an hourglass shape. The classic and simple nature allows you to sport a little houndstooth dress for all occasions, day or night, by dressing it up or down with accessories and chic outerwear.
4. Houndstooth Peplum Top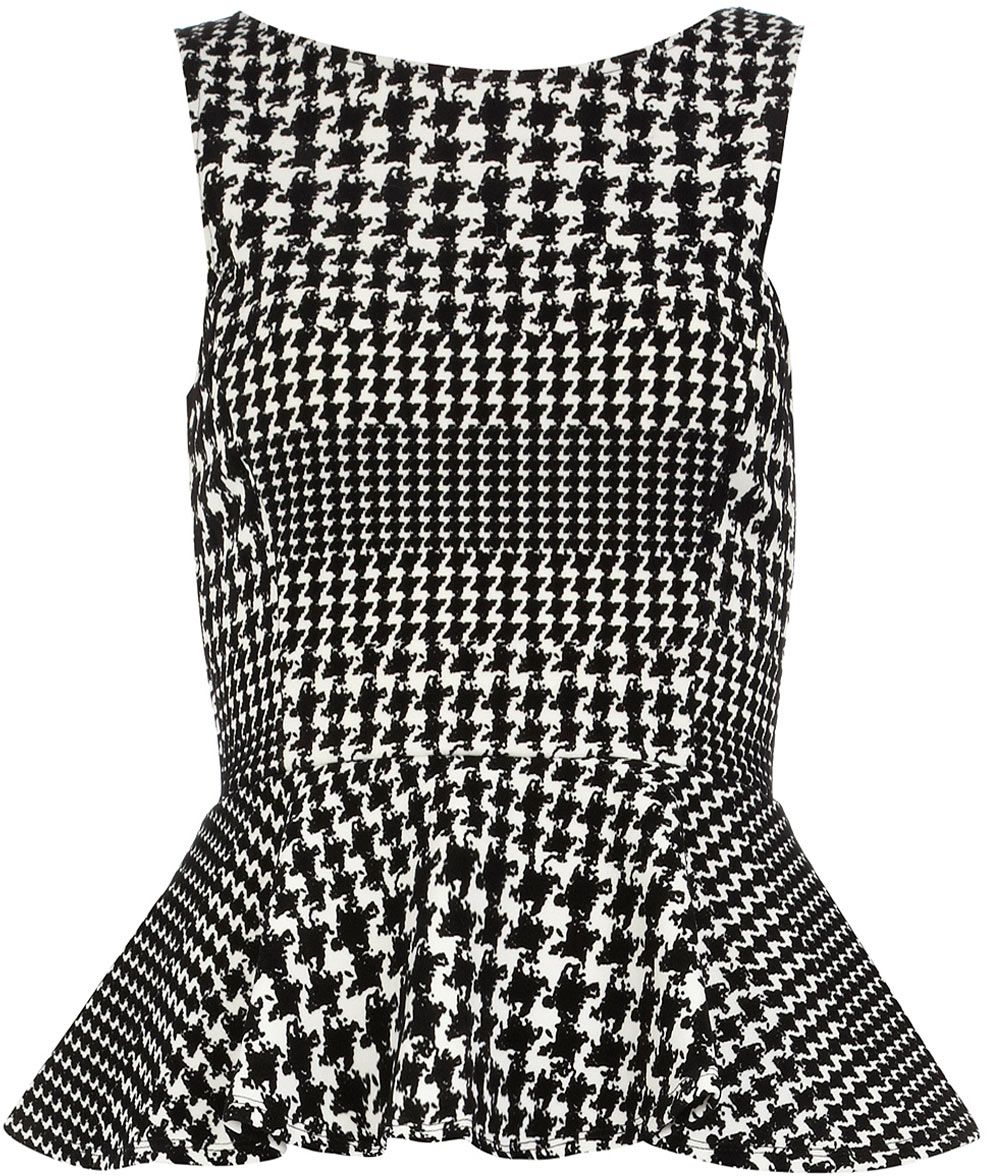 Nothing is more current and contemporary than the peplum top. When houndstooth print teams up with flirty peplum shapes and cuts the end result is a modern and edgy finish that's still classic and fun. Go bold by pairing a houndstooth peplum top with a razor thin pencil skirt for a va-va-va-voom look or with a fiery red pant to really standout and let your outfit pop.
5. Houndstooth Pencil Skirt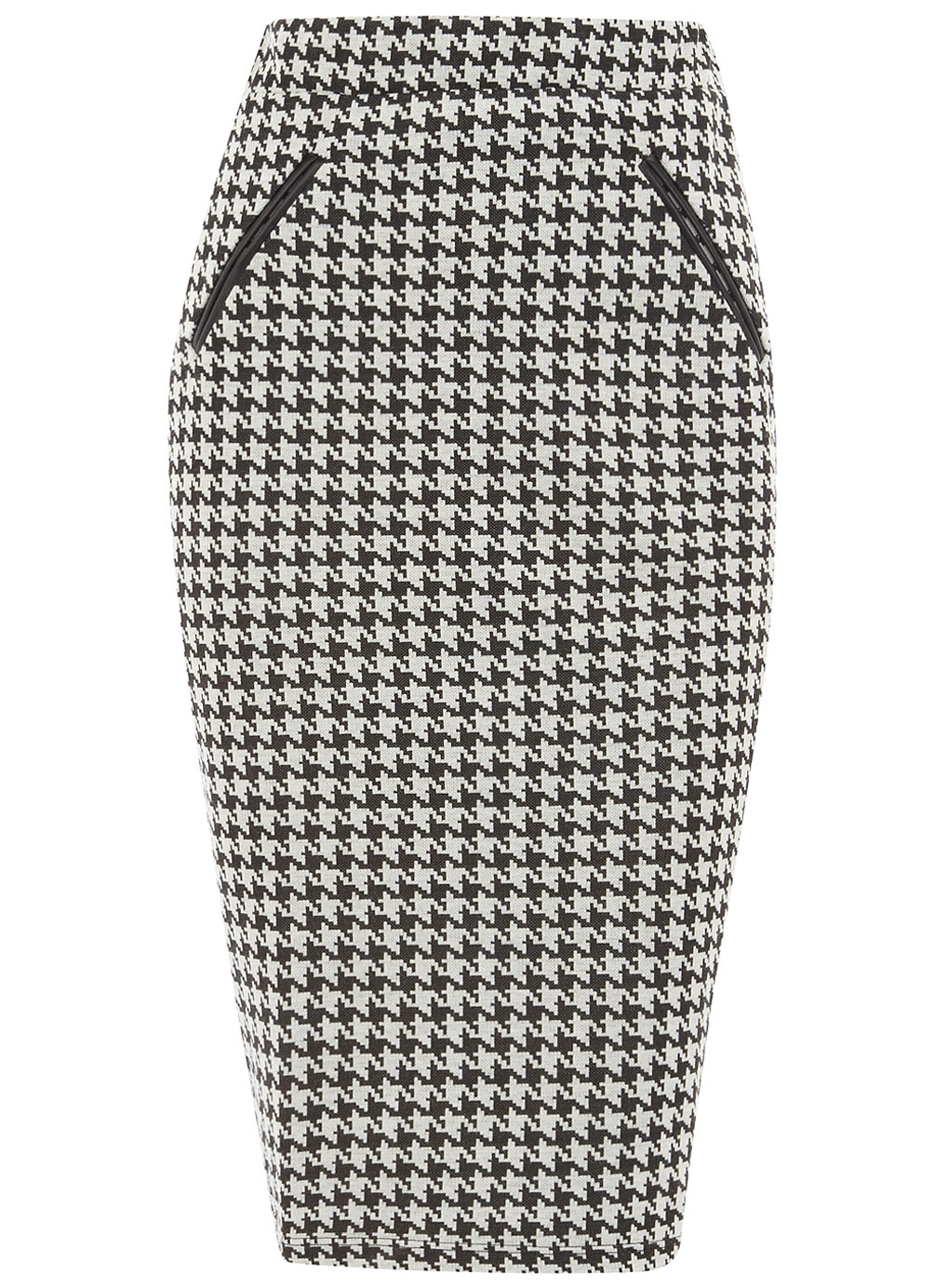 A pencil skirt is another classic option for houndstooth print. The combination of the two creates a vintage-inspired piece à la Mad Men. For true vintage flair, pair your houndstooth pencil skirt with a silk necktie blouse and Mary Jane pumps to give a nod back to the 60s.
6. Houndstooth Blazer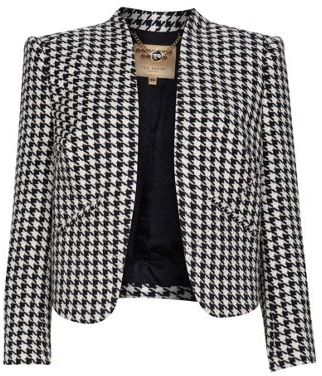 A printed blazer in houndstooth is a fun and playful way to mix this trend into your fall wardrobe. Opt for an edgier and modern cut by selecting a cropped and collarless blazer. This way your houndstooth blazer will be cool and youthful with a classic chic edge. Throw a houndstooth blazer over everything from dressy, high waisted trousers to dark denim for a look that suits day or night.
7. Houndstooth Sweater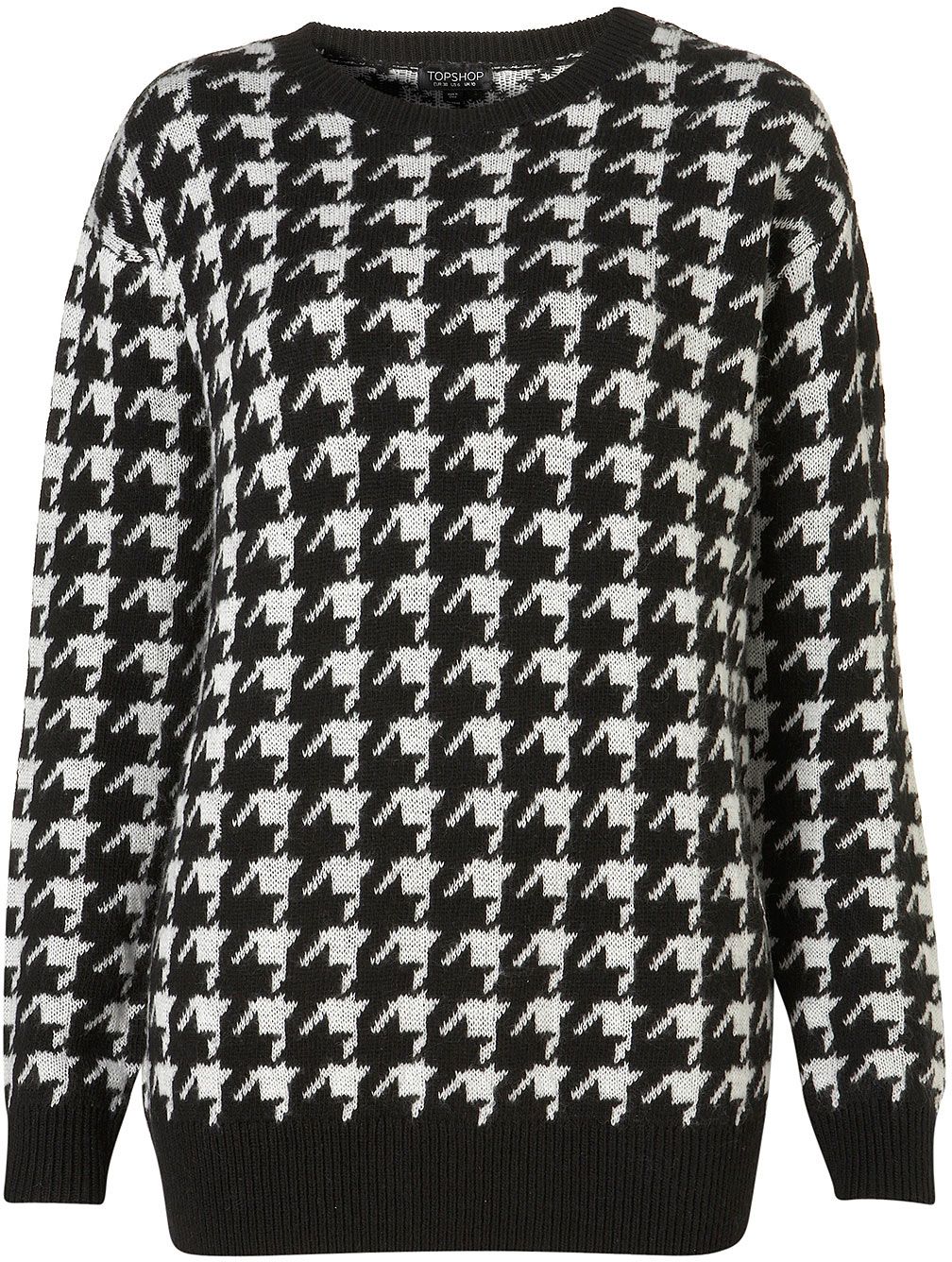 For a cooler, more contemporary way to wear this classic print this season, try adding a fun houndstooth sweater in to your fall wardrobe. The larger the houndstooth print, the more graphic edge it has so look for oversized checks that are prominent. Because houndstooth is timelessly traditional, a pullover sweater makes this classic print and trend playful and youthful.
Be sure to stay in check this season with hot houndstooth pieces for fall. Although this classic and traditional print has a vintage vibe, this retro revival is timelessly chic and traditional with city-girl flair, making the houndstooth pattern and print a fashionista favorite. Will you be rocking houndstooth for fall? What's your favorite way to wear houndstooth?
15 Signs He's Falling in Love with You for Sure ...