How many types of jeans do you own?? If you were to take a look inside your closet right now and pick an item of clothing that you absolutely couldn't do without, I think that the majority of you would probably come back with the same answer - your trusty pairs of jeans! Whether you have two pairs of jeans or twenty, we all know that the beauty of these denim garments is the fact that they can go with pretty much anything, and when paired with the right items, can be used for all looks from super casual to smart casual! Have you ever taken a second, though, to wonder exactly how many different types of jeans you actually own? Take a look through this list and count up your own collection! Then let me know how many types of jeans do you own?
1

High Waist Skinnies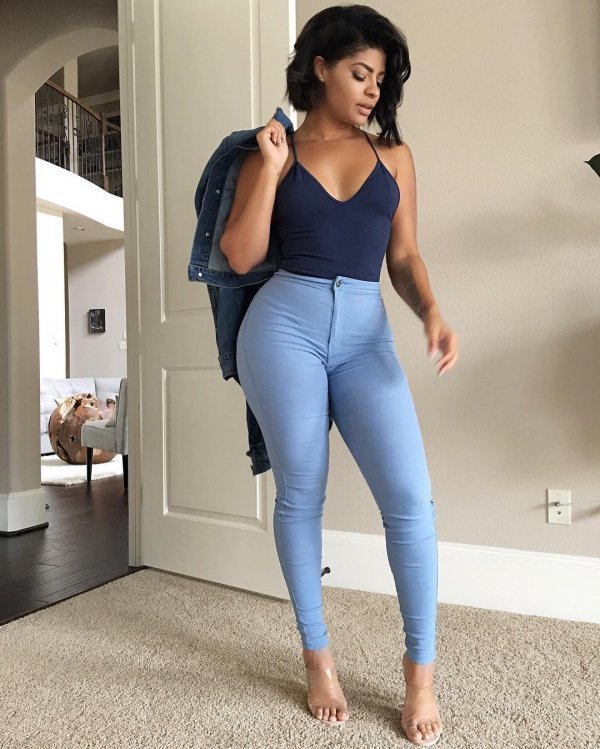 These are the perfect type to create an ideal hourglass figure. They help to give you more shape than you would have if wearing something low waisted.
2

High Waist Mom Jeans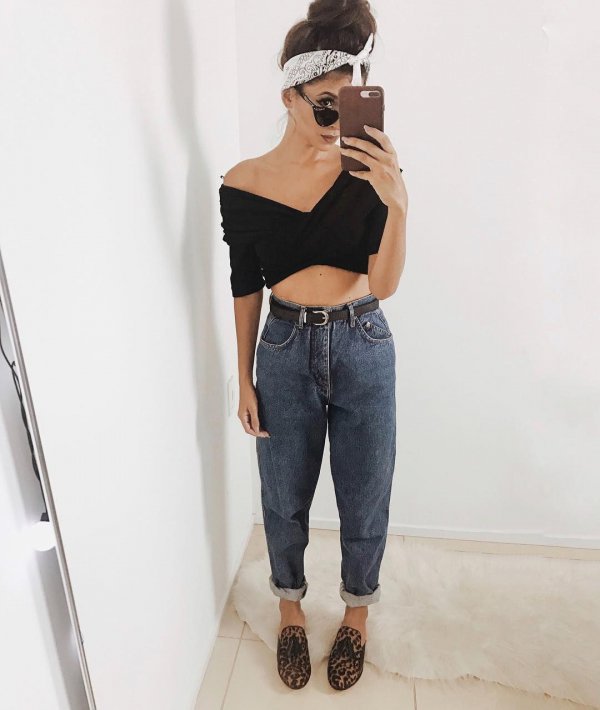 Mom jeans are back in a big way, and they allude to a much more casual style of dressing, one that suits a vintage look to a tee.
3

Printed Jeans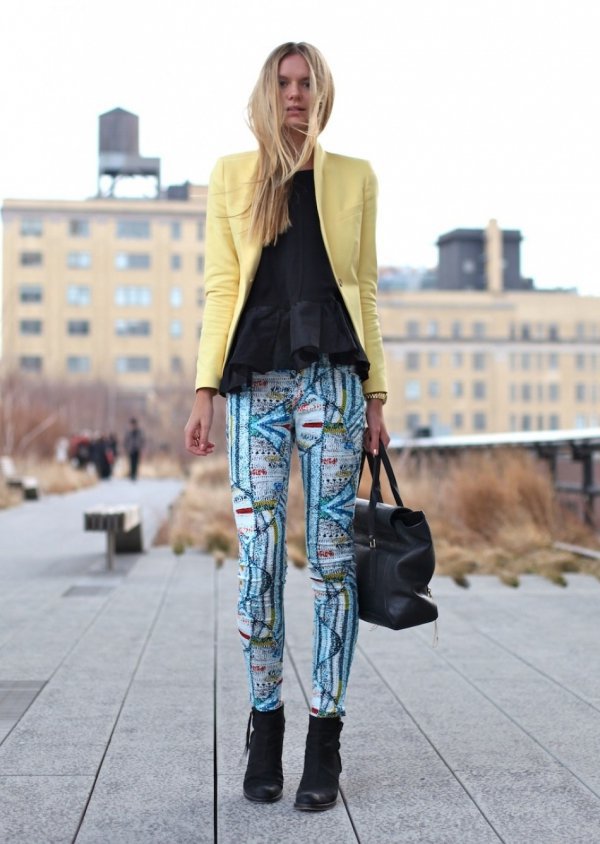 Jeans don't have to be plain old denim to look good, mix things up with a printed pair! We happen to favour the vertical line look as its nice and slimming!
4

Mid Waist Jeans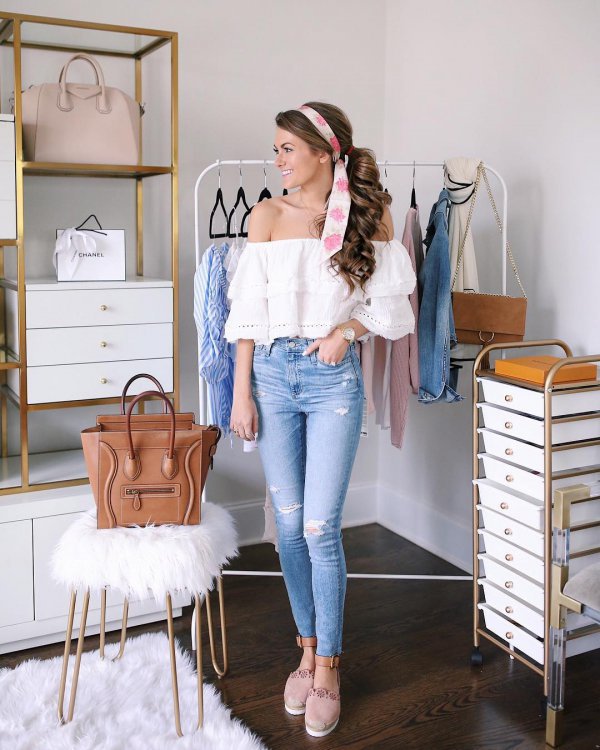 Mid waist jeans are a must have staple because they create a flattering silhouette whilst also being really conventional and contemporary looking. You can pair them with pretty much anything!
5

Straight Legged Jeans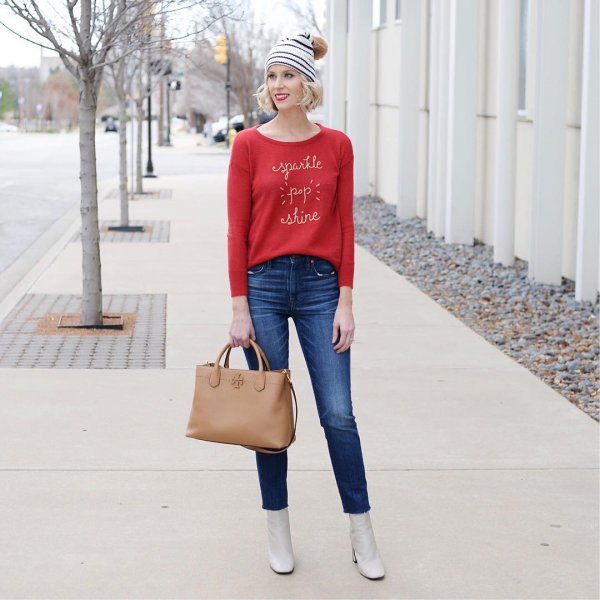 The straight leg cut has fallen out of favour in recent years thanks to skinny jeans, but we think they are perfect for a more casual look, great for the summer because they give you a little more room to breathe!
6

Cargo Jeans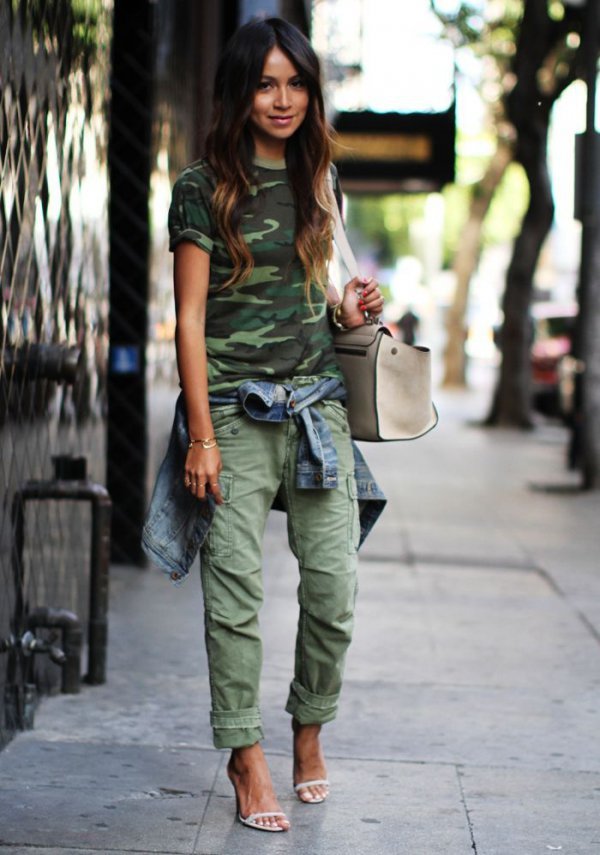 Cargo jeans are perfect for if you want to create a more boyish or androgynous feel to your outfit. They match perfectly with a camo jacket or casual blazer!
7

Ruffled Jeans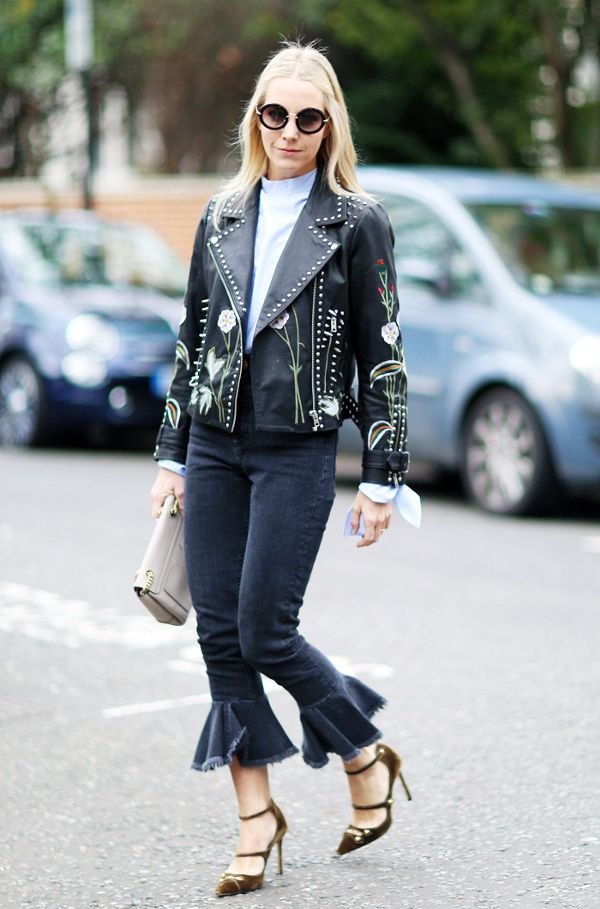 Ruffled jeans are ideal for someone with a smaller frame because they add definition and texture to your look and shape. Perfect for more eccentric personalities!
8

Embroidered Jeans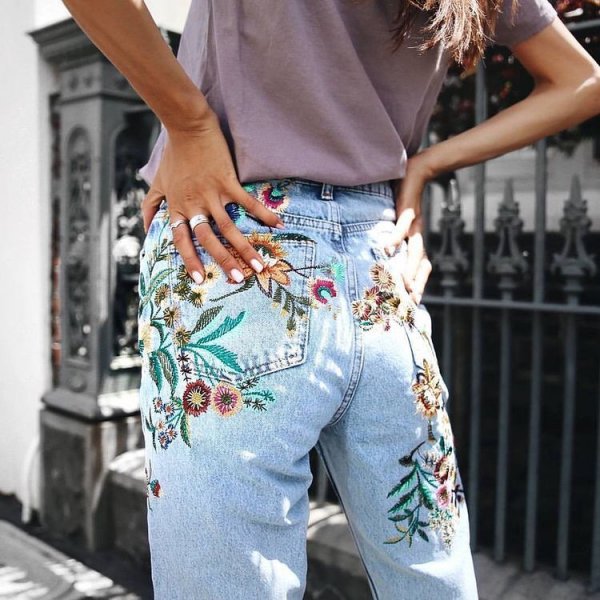 Embroidery is a simple and effective way to breathe a little more life into your jeans, especially if you are going to be wearing a plain top with them. It adds a touch of style to your outfit.
9

Low Waist Skinnies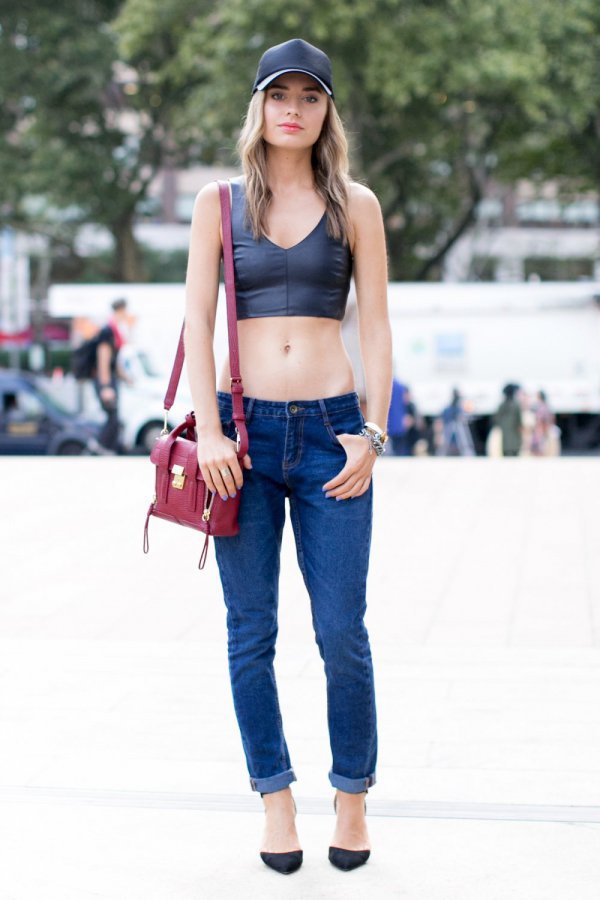 This is a classic teen high school look, but don't be afraid to pull out the low waist skinnies when you want to accentuate your gorgeous hips!
10

Low Waist Boyfriend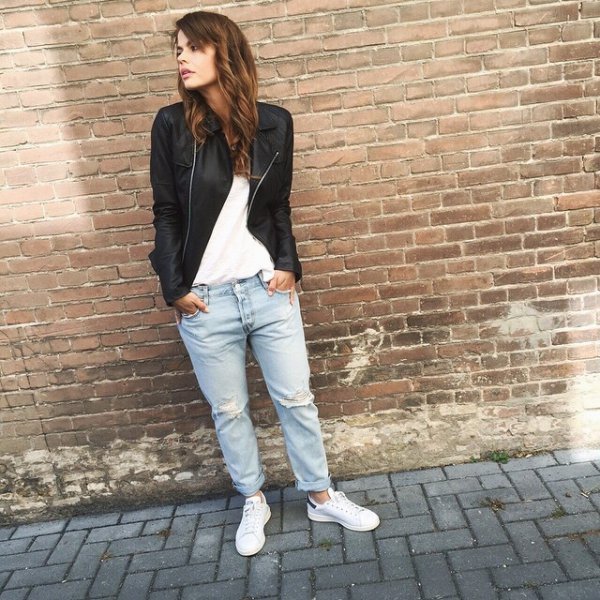 These boyfriend cut jeans offer a cool, casual style that fits in with the androgynous trend that we are seeing across most corners of fashion in 2018.
11

Dungarees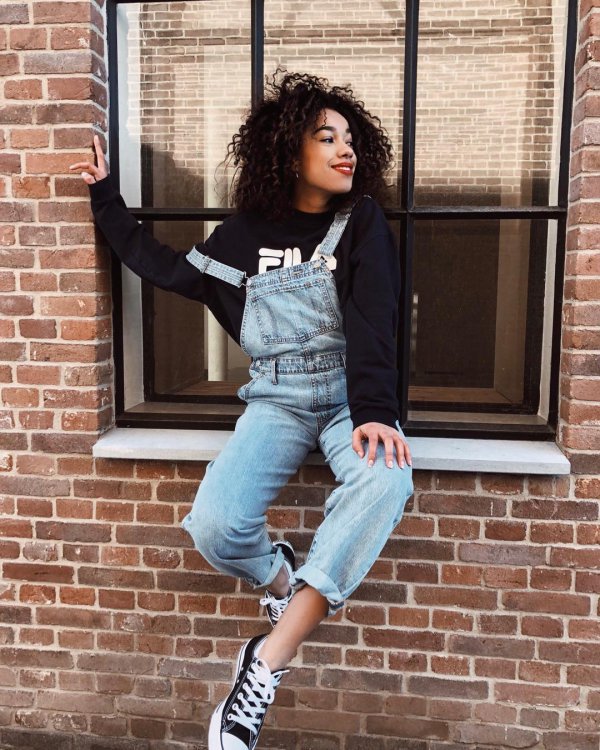 You don't have to be living on the farm to rock a pair of dungarees! They are the perfect combination of functional and stylish and if you have broader shoulders, they can be really flattering and sexy.
12

Low Waist Flares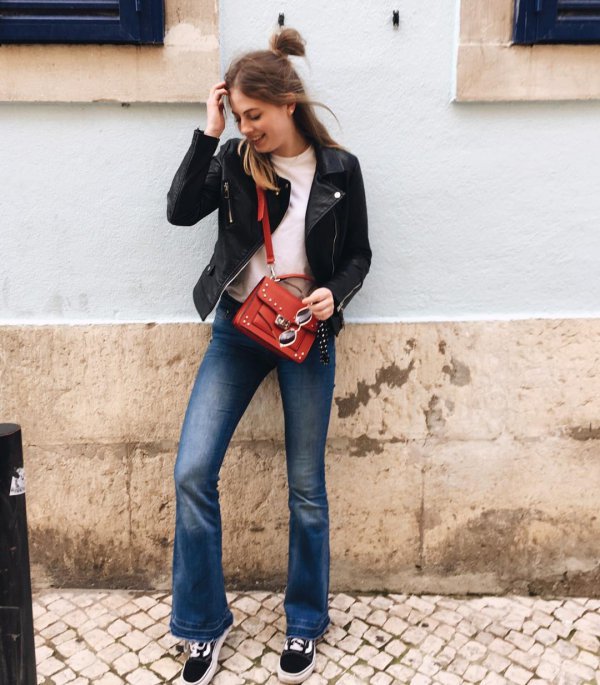 Let's party like its 1979! Flares disappeared completely from the world of fashion, but we are delighted to say that they are back in a big way!
13

Cropped Jeans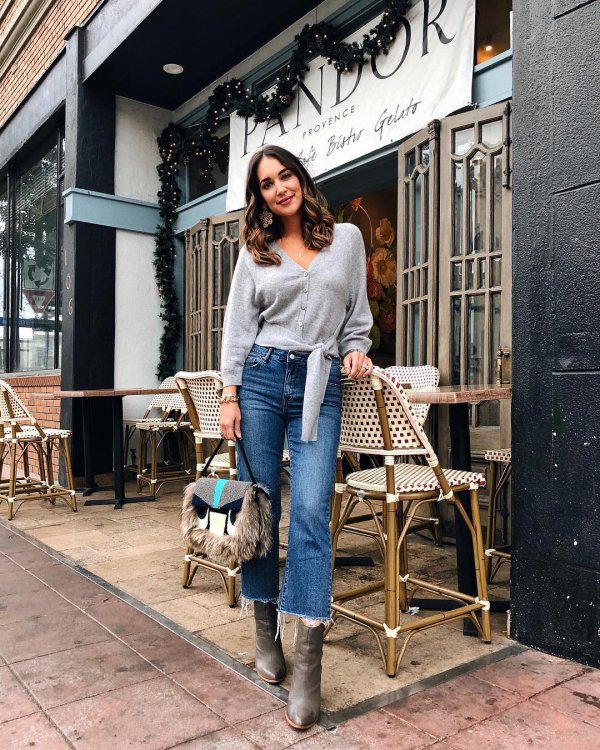 Cropped jeans are probably the hottest trend right now. If you're not showing a sliver of ankle, then you are doing it wrong!
14

Bootcut Jeans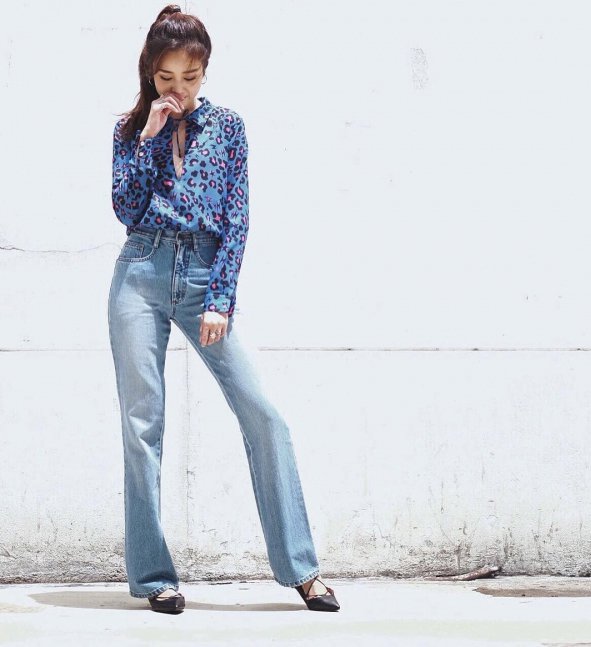 Bootcut jeans are perfect for a curvier frame because they hug at your waist but work to hide more of your thighs and calves, creating a slimmer silhouette.
15

Wedgie Jeans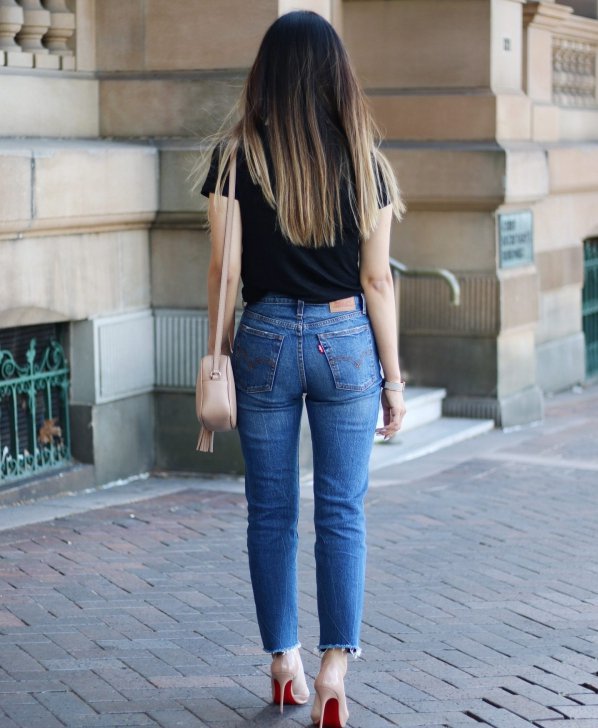 We spent all of our school years trying to avoid wedgies, and now the cruel irony is that one of the best jean designs does that very thing to stylish and desirable effect!
16

Ultra Low Rise Jeans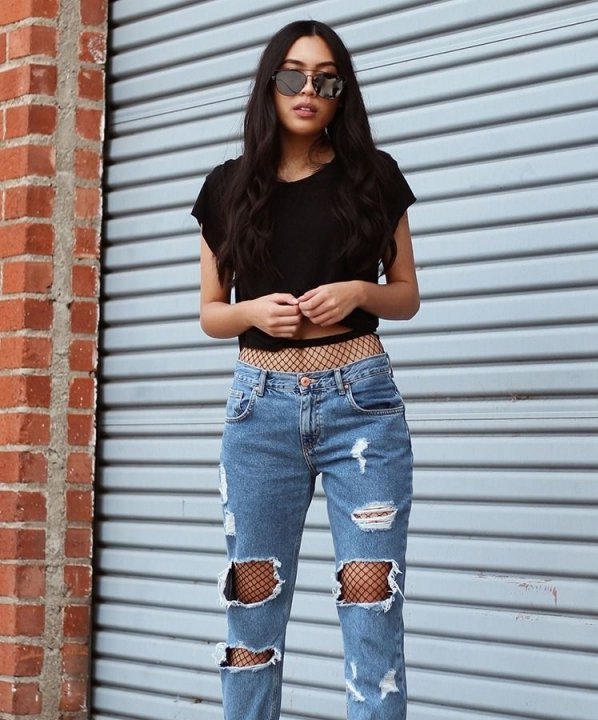 This is the perfect jean for anyone who has a tall, slender, tomboyish frame. The cut accents your natural figure beautifully.
17

Push-Ups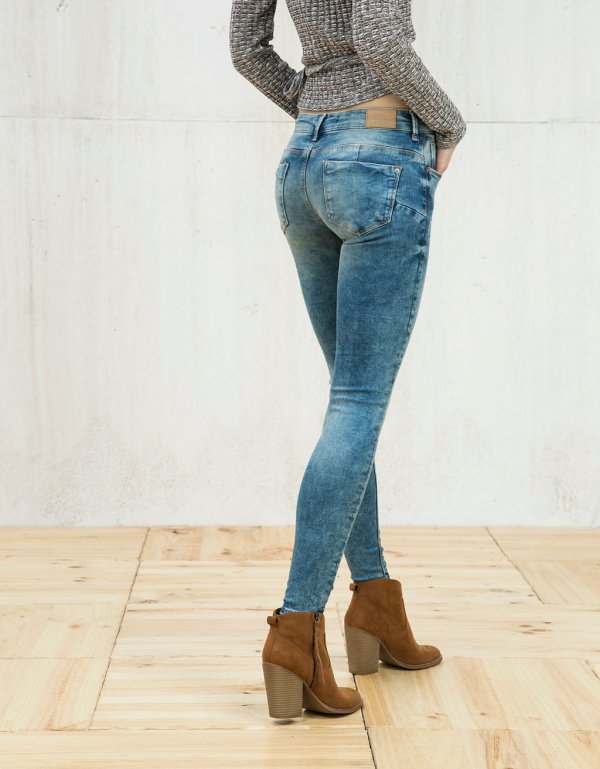 Ideal for a girl with a smaller butt who wants to accentuate what she is working with! They always seem to look a little athletic too.
18

Frayed Edge Jeans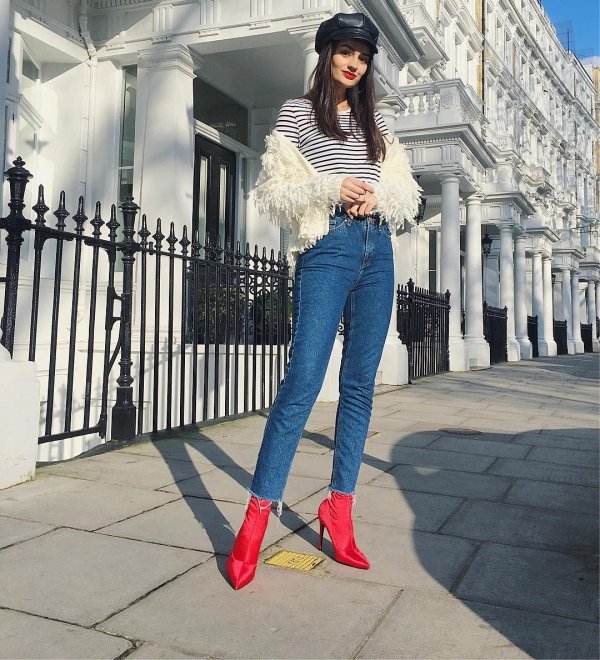 The trick is to not look too perfect or put together, and one way to maintain a casual tone is to wear frayed edge denim jeans. Chic but casual.
19

Distressed Jeans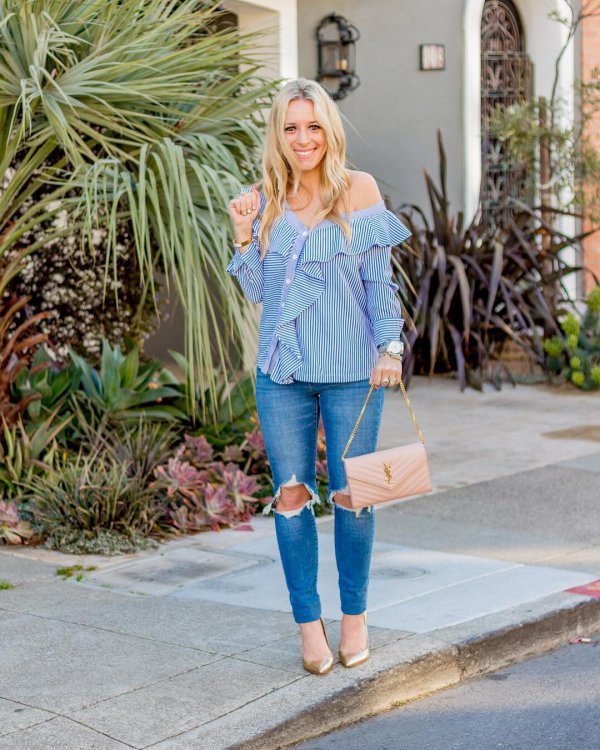 This is another of the biggest jean trends over the last year. The trick is to not have too many rips in your jeans to make them look destroyed, but also not too few as to make them only look moth bitten!
20

Contrast Hem Jeans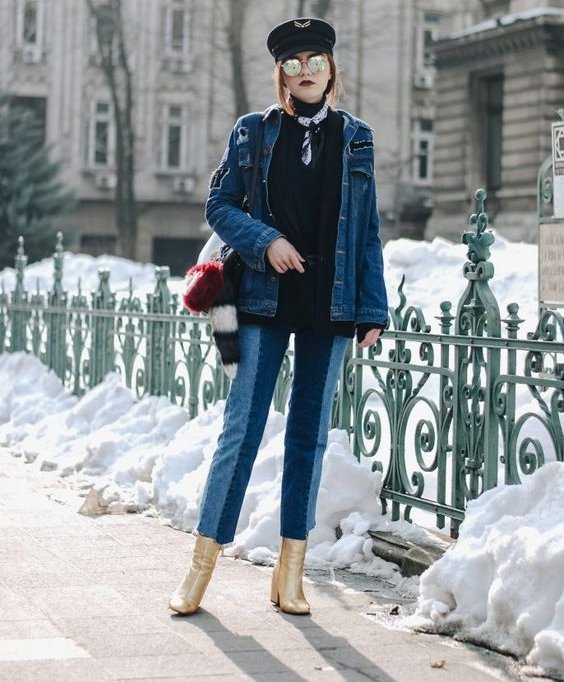 If you're looking to create a longer leg illusion, then contrast hem jeans are the way to go. Their unique structure really makes them stand out in a collection!
Are there any types of jeans I've missed?