Pro Tips 📝 on How to Dress 👚👖 when the Temps 🌡 Keep Dropping ❄️ ...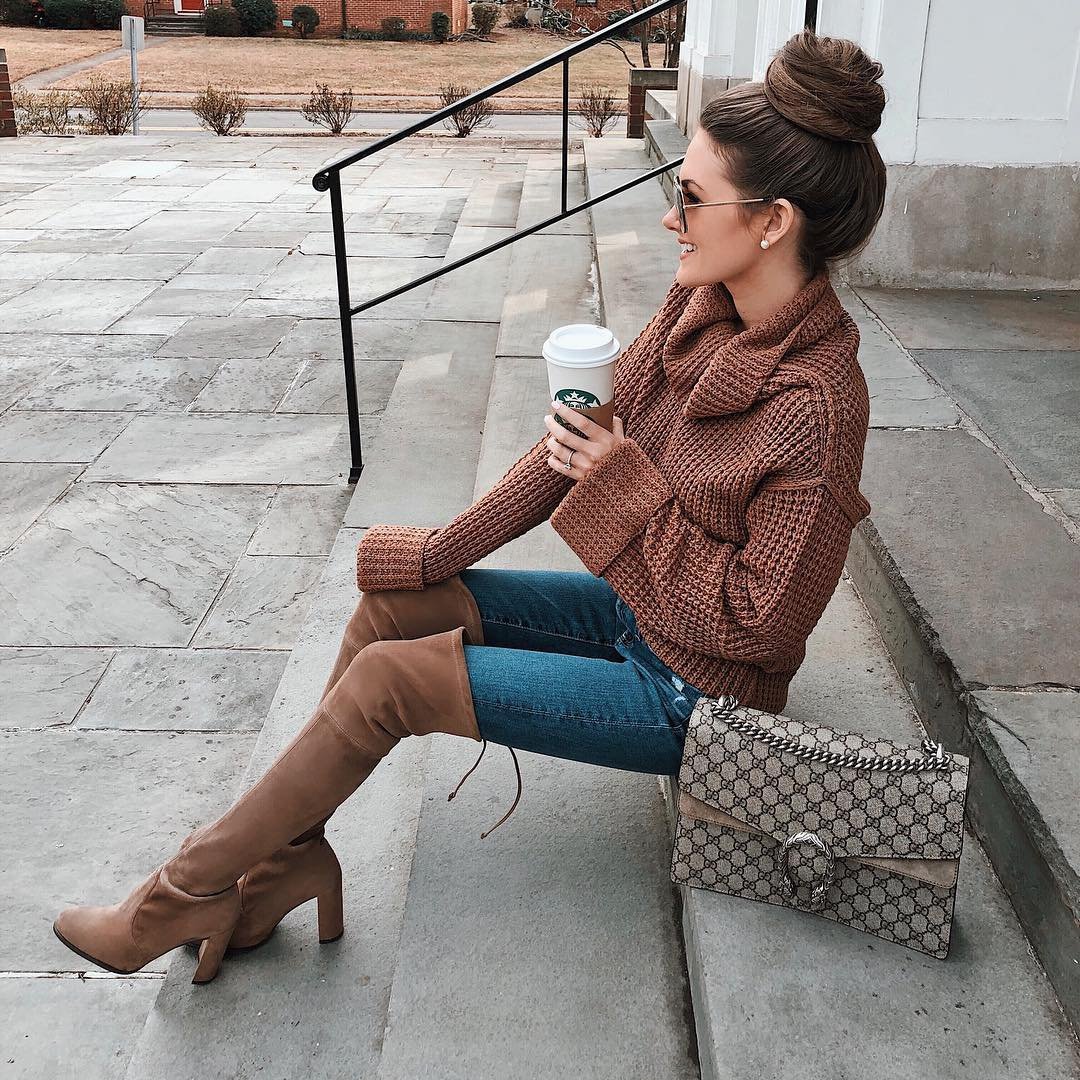 Do you need some help figuring out how to dress when the temperature drops? With the cold season comes trends and styles that we all grow to love, however, single digit temperatures beg me to stay inside, yet when I must go out into this frigid air the only thing that seems appealing to wear is a rather large sweatshirt and some leggings. There is absolutely nothing wrong with my outfit of choice, however, there will come a time during this winter season that we all must ditch our just rolled out of bed, style and opt for something a little more put together. So how is it that we go about preparing ourselves for this freezing weather yet still manage to make ourselves look styled and fashionable? Here's how to dress when the temperature drops.
1.

Keep the Leggings in Rotation

Your leggings are the perfect answer for how to dress when the temperature drops. There, I said it. The leggings can stay, but throw them on under a nice sweater dress or skirt. If the temps are way too cold, wear thick, warm socks and some over the knee boots to cover even more leg space. Another hack that I have grown to love is FLEECE LINED LEGGINGS! These leggings look just like any other pair of leggings you may own, except they're so much better. Lined fully in fleece they're the perfect way to stay warm.
2.

Layering

Layering is great in every aspect. Wear a close-fitting long-sleeved shirt under a dress to avoid getting cold. And also pair a baggy or looser skirt with a tighter sweater to avoid looking like you're getting swallowed by your outfit. This is what we are trying to avoid.
3.

Your Coat

This layer is essential. DUH. This item of clothing can be removed as soon as you get to where you're going, but until then, you're gonna need it. A nice wool coat is always a classic option. Paired with a warm scarf, gloves, and a knit ear warmer (avoid that hat hair) you're ready to tackle and defeat this winter weather.

Many of us tend to stray away from putting cute outfits together when it gets cold outside because it may not be as fun as when it's sunny and 80 outside and although 4 degrees may seem pretty intimidating, it shouldn't snuff out your love for fashion.

{{#comments_count}} Show Commnents ({{comments_count}}) {{/comments_count}}