How to Get the Most out of the Clothes You Already Have ...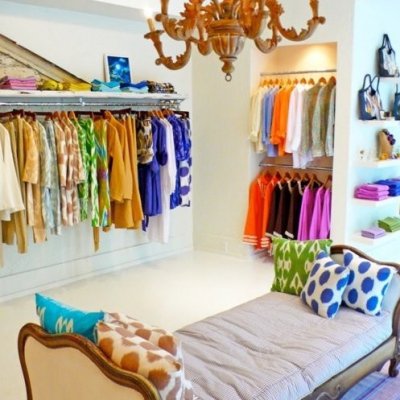 Be honest - do you have enough clothes to start your own shop? Or do you need to tighten your financial belt and avoid buying new clothes? Whether you need to economise or simply have so many clothes that your closet is protesting, you almost certainly already have everything you need in your wardrobe. So how do you make the most of the clothes you've already got? Here's how to make your existing wardrobe work for you …
1.

Take an Inventory

Begin by taking an inventory of your closets. You can't make the most of the clothes you already have if you don't know what's in there! I can guarantee that there are garments you've forgotten about, and maybe clothes you've still not worn. Once you know what you've got, you can start putting outfits together (and discarding those that don't suit or fit you).
2.

What do You Wear Most?

Einstein famously wore the same type of clothing every day, but you don't have to be a genius to have a 'uniform'. If you feel comfortable in the same type of outfit, and it works for you, stick to that. Use accessories to vary it, wear different tones, and choose the type of garments that flatters you. Even a 'uniform' can be stylish.
3.

Friendly Stylist

If you can't afford to hire a stylist, get a pal to cast an eye over the contents of your closets. They'll be able to tell you what works for you and what doesn't (maybe that maxi dress drowns you, or you look great in fitted jeans). They'll also come up with style combinations that you'd never have thought of. Let them give their honest opinion - it'll help you make the most of what you own.
4.

Refashion

Another way to maximise your existing wardrobe is to refashion the garments you don't really wear. It's surprising how an unflattering or ill-fitting garment can be turned into something much cuter or flattering. Even simple changes like shortening sleeves or changing buttons can really make a garment work much better.
5.

Try New Combinations

Experiment with matching different garments to make new combinations. For instance, pair a summer dress with boots, or dress down a work suit with a casual top. You'll be surprised how many different outfits you can put together. Also try matching items that you wouldn't think would go together; sometimes the most surprising pairings can work.
6.

Tweaks

A few simple tweaks can also help you maximise the potential of your existing wardrobe. Make a loose dress more fitted by cinching it in with a belt, or pinning a brooch to pull it in. Mix casual items with formal ones, or try different belts or necklaces to vary the look of a dress. It's surprising how much using different accessories can change an outfit.
7.

Out of Season

Think of ways to wear your clothes out of their season. To paraphrase Eric Clapton - Layer, lady, layer! This is a brilliant way of getting your wardrobe to do double duty. A cropped summer top can take you through early fall if you wear a spaghetti-strapped top underneath and a loose cardigan or kimono jacket on top.

You don't have to spend more money to get "new" outfits - there's plenty of mileage to be found in clothes you already own! Is your closet full of things you've never worn?

{{#comments_count}} Show Commnents ({{comments_count}}) {{/comments_count}}