How to Look Expensive when You Have Hardly Any Dough ...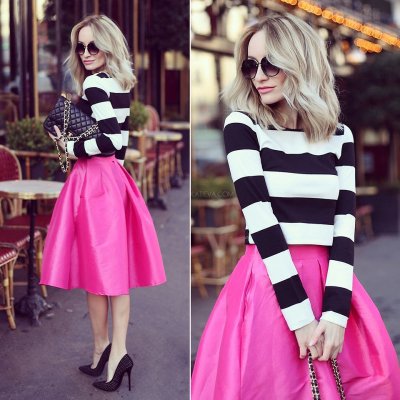 You don't have to have a lot of money to look expensive. There are some little tricks you can use to look like you spent a lot on your look when you really didn't. It's all about knowing the secrets and how to shop on the cheap. Your friends and family will want to know how you look so amazing.
1.

Score Steals at Secondhand Stores
Secondhand stores can have some hidden treasures. You sometimes have to do some digging to find them. It's not unheard of to find items with the tags still on them. Many people send their cast offs to secondhand stores. Their cast offs may very well be the exact items you've been lusting for.
2.

Know What Pieces to Invest in and What to save on
Some pieces of your wardrobe and accessories are worth investing in and some aren't worth the splurge. Things like basic white or gray t-shirts are pieces to save on. You can pick them up at Target or other similar stores. Save on basics like this so you have more money to invest in statement pieces. Also worth investing in are pieces that'll never go out of style.
3.

Pre-sale a Fashionable Friend's Yard Sale
If you have a friend who's got her style going on and she's having a yard sale, you may have hit the jackpot. Ask permission to go through her things before her actual sale. You may find things you're in love with. I was actually fortunate enough to do this once and got amazing finds.
4.

Stock Your Closet with Carefully Selected Staples
Staples should make up a good portion of your closet. You may be wondering what staples you truly need. Start with things like a classic black trouser, dark denim jeans, riding boots, black and nude heels as well as tees, tanks and camis in solid colors. You'll be surprised how valuable those staples can be. You only need some trendy and statement pieces and you'll look like a million bucks.
5.

Get Your Brand Names at Outlets
Love brand names? Totally understandable. Most girls have at least a few brand names they love. Get yours at outlets. You'll get the brands you love for a fraction of the price. The best part is that no one knows that but you.
6.

Borrow and Swap with Friends for a Different Look
Want to extend your wardrobe? Borrow and swap with your friends. Chances are that they love some things of yours as much you love some things of theirs. They may want to completely swap out something with you, which is great since you can then wear your 'new' item any time you want. It's great if you can organize a clothing swap with a large group of friends.
7.

Don't Neglect Your Hair, Makeup or Nails
Part of looking expensive really is in the details. Your hair, makeup and nails do matter. They don't have to be elaborately done, but it's good to keep all three nice and neat. Chipped nails and neglected roots don't fit an expensive image. But these things happen to all of us at times, just do the best you can to minimize them.
These are 7 things you can do to look expensive when you're low on dough. What tips do you use to achieve this look? I'd love to hear from you!
{{#comments_count}} Show Commnents ({{comments_count}}) {{/comments_count}}