You don't want your workout clothes to sabotage your workout. That's why you should follow this advice from Teen Vogue and avoid wearing these items to the gym:
---
1

100 PERCENT COTTON T-SHIRTS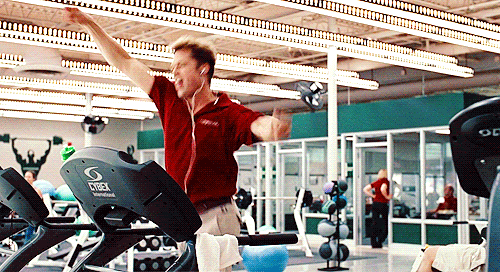 You should wear breathable fabric whenever you work out. If you wear cotton t-shirts, then it's going to collect the moisture and make you feel cold and clammy.
---
2

PULLOVER SPORTS BRAS
You should invest in a sports bra that has a clasp in the back. That way, you can tighten it to the right fit. If it's a pullover bra, then you're going to end up loosening it eventually and then it won't support your breasts the way it needs to.
3

FANCY PANTIES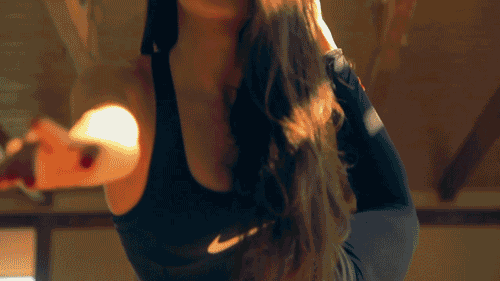 You shouldn't be wearing lace or silk underwear while you workout. You need to walk around in breathable fabrics, which means you should be wearing cotton bikinis.
---
4

MAKEUP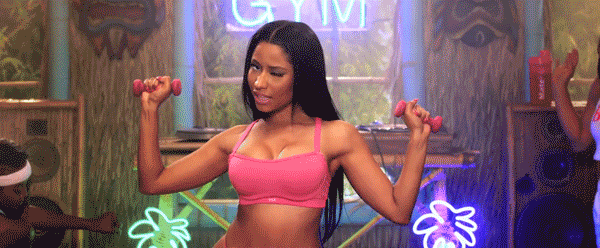 You don't need to look perfect at the gym. Your makeup will end up getting messed up, and it could even clog your pores and cause breakouts. That's not any fun, which is why it's best to go makeup free.
---
5

BAGGY SWEATPANTS

https://media.giphy.com/media/6kyZGZ7UEsnjG/giphy.gif
If your sweatpants are too baggy, they could get caught in the gym equipment. If that happens, then you could end up injured. That's why you should sick to wearing pants that fit.
---
6

JEWELRY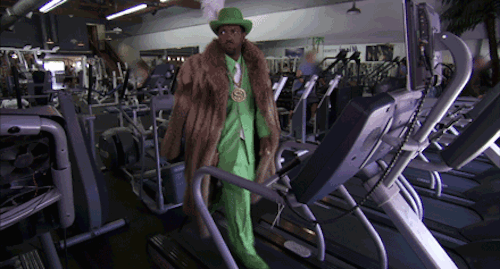 "There's a good chance you'll get your necklaces caught on your clothes, bang up your ring bands lifting weights or lose a stone during an intense CrossFit workout."
---
7

ANYTHING THAT HASN'T BEEN ROAD-TESTED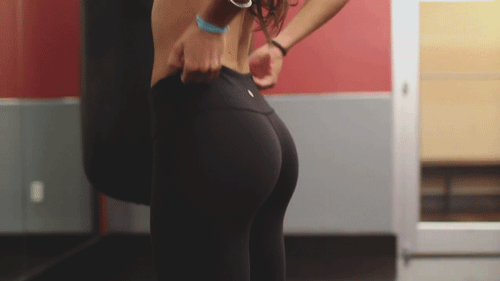 Before you wear any new clothes to the gym, you should try them out at home. Make sure you squat and lunge ahead of time, so that you know your clothes are comfortable.
What do you usually wear during your workouts?
---
Comments
Popular
Related
Recent