Having married into Indian culture, I've been exposed to many beautiful aspects of the Hindu religion, delicious Indian food, and traditional clothing and accessories. Indian accessories are gorgeous and not hard to come by - you don't need to visit India in order to add some Indian flair to your wardrobe! You just have to know what you're looking for. Listed below are some fabulous Indian accessories to inspire the culture goddess within you!
---
1

Traditional Jutti Shoes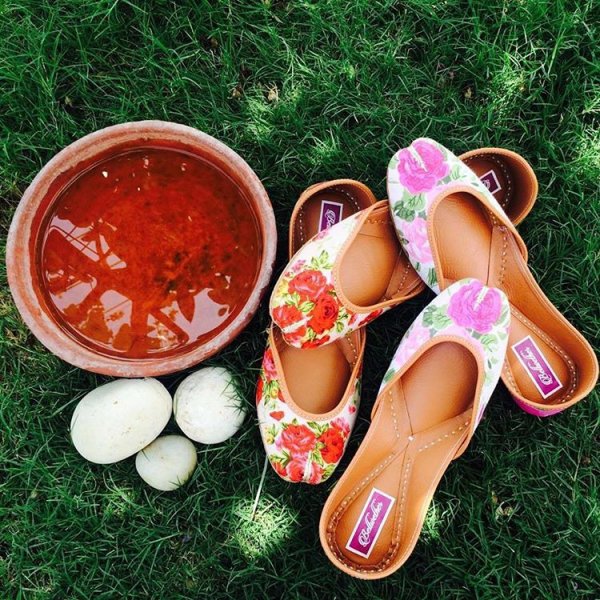 I have several pairs of Jutti shoes. They are basically a slip-on ballet flat, either casual or more formal, with many colors, embroidery, and beading. The shape varies also from a rounded, pointy, or squared-off toe. The men's version has a curled toe, much like the Genie from Aladdin. A quick online search will yield many options for ordering yourself a pair (or two)!
---
2

Bangles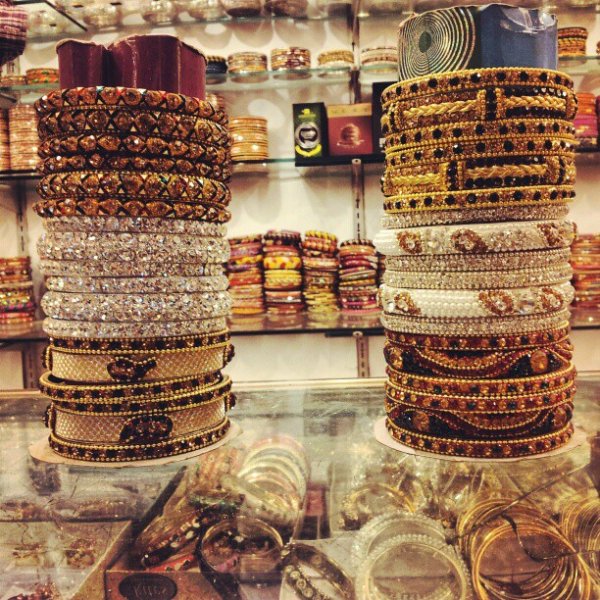 Bangles have been around in American culture and beyond for a long time now. They can be found in almost any department store's jewelry collection. However, what makes bangles an Indian accessory is their vibrant colors and how they're worn. They should be worn stacked high on each arm, preferably to match your outfit! If you love bracelets, try out bangles!
3

Bindi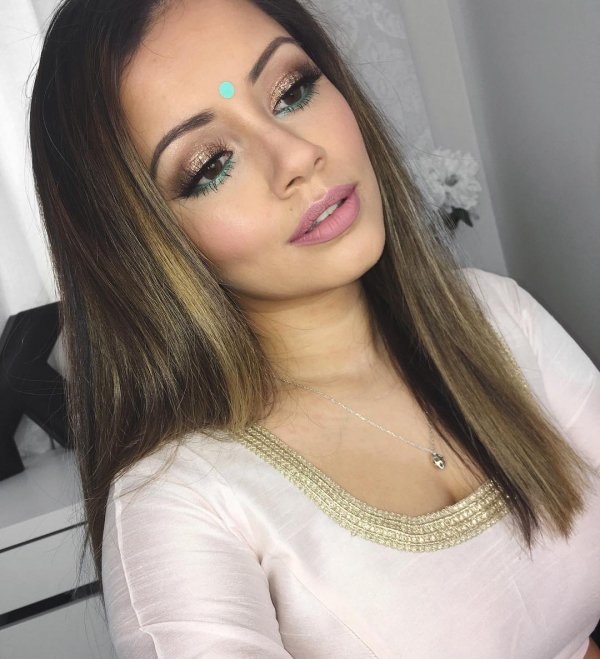 A bindi traditionally, is a red 'dot' placed in the center of a woman's forehead. This adornment is an auspicious symbol of marriage. The center between the eyes is also considered the convergent point of energy in mystic beliefs, also known as the third eye Chakra. Bindis today are mostly worn as a festive fashion accessory and come in tons of different shapes and sizes and colors! I've worn them lots of times to Indian events - they're super fun to wear!
RaniSami
& #6 need to goooooooo...
---
4

Kurti Top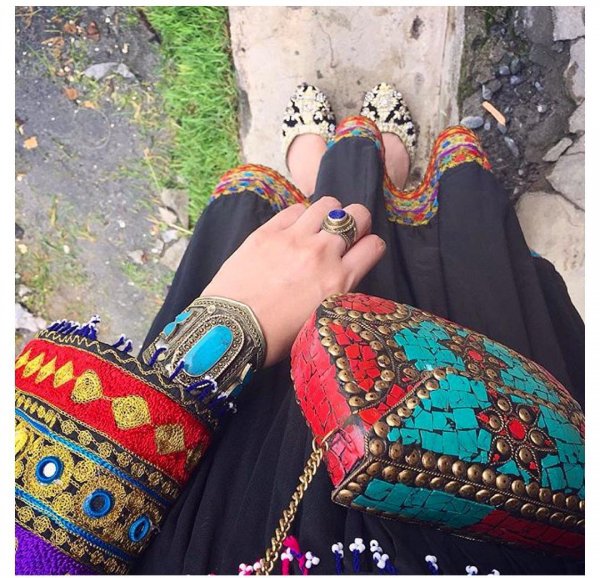 A kurti or kurta top is basically a long tunic top, worn by men and women, with either leggings or pants. They're usually 3/4 in length, have a brilliant pattern or color, and some structure to the collar. These are easy to wear casually because they go well with leggings and can be found in most any clothing store! Search online to know how to spot them locally.
---
5

Indian-inspired Jewels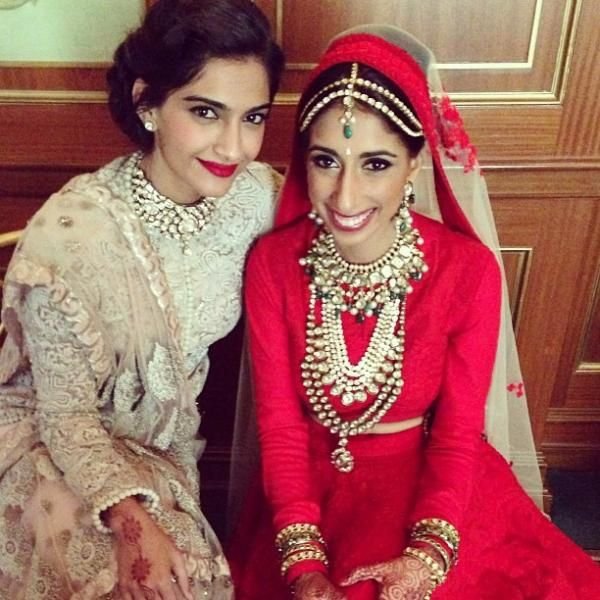 Indian culture knows how to wear jewelry! For special events, going out, and more specifically for weddings, Indian women adorn themselves with all kinds of beautiful jewelry. Earrings, nose rings, a matching bib necklace, bangles, henna, ankle bracelets, and toe rings - the works! Of course, this level of glam is primarily wedding-related but you get the idea. Next time you dress up, go for an Indian-inspired sparkly bib necklace and matching earrings!
---
6

Henna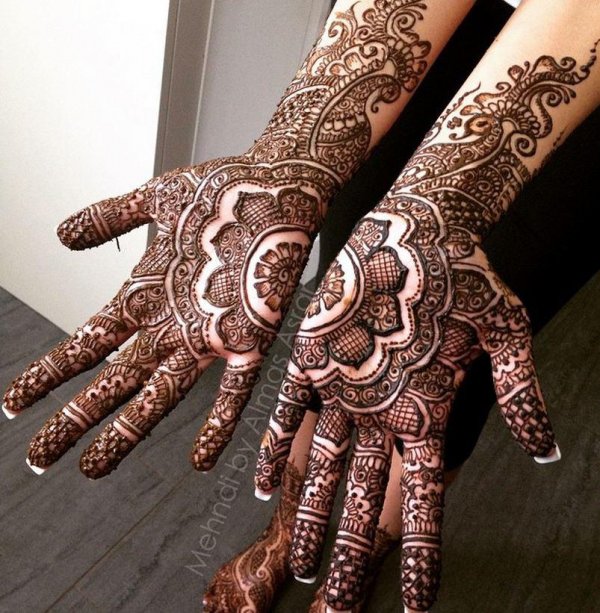 Henna tattoos on the hands and feet, called Mehndi, are a big part of Indian/Pakistani weddings. The whole process is a festive and elaborate pre-wedding celebration. The deeper the color and the longer the design stays on, the more auspicious it is for the couple! Mehndi is also applied for many other occasions, including religious holidays. Henna tattoos are popular in western culture as well, and it's definitely a great way to experience Indian culture.
---
7

Beaded Bag or Clutch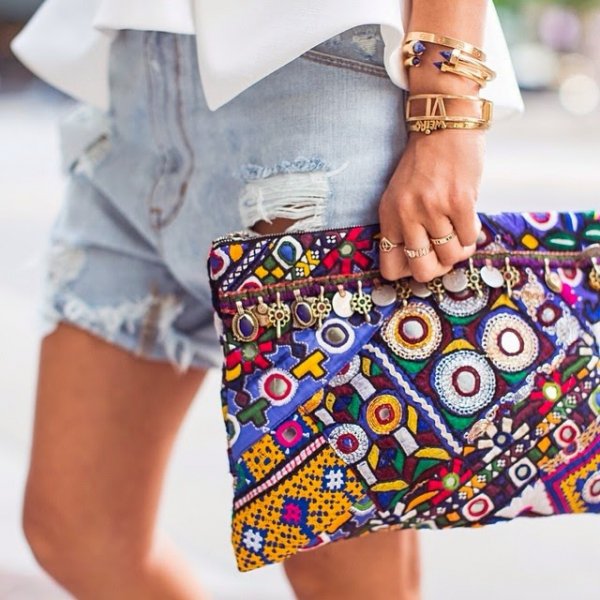 I'm sure by now you've noticed a trend for elaborate and gorgeous designs within Indian accessories. It certainly doesn't stop with handbags! Think bright beaded clutches with tassels or shoulder bags with lovely fabric and designs. Simply divine. An elaborate beaded bag can stand alone against an ordinal outfit or paired with a little black dress!
I hope these Indian accessories inspired you to try them for yourself! They are certainly beautiful and whenever I wear the items I own, I receive many compliments! Do you have any experience with Indian fashion you'd like to share?
---
Comments
Popular
Related
Recent