COMMENT
Whether you're an Audrey Hepburn super-fan or just a lover of fashion, there are very few people out there who don't love a little black dress. If you want something that's a little bit different, or even something that's just your classic LBD, you'll find some adorable little black dresses on this list!
1. Off-the-Shoulder Sweetheart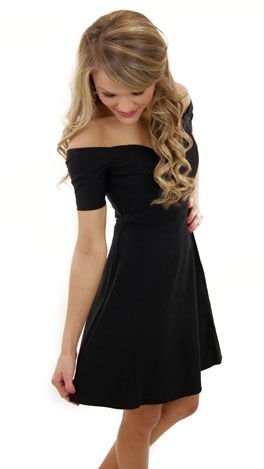 Via
Sweetheart Neck Dress :: Dresses
The sweetheart neckline on this dress adds a romantic touch to a classic dress, while the off-the-shoulder look is a little bit sultrier!
Add Denim