Disclaimer: this post contains some risque language, just like the products themselves!
Fashion comes in many different forms and if fashion is your passion, you know how important it is to stand out from the crowd. Nicole Locher, the designer behind Locher's of Paris, knows that as well. When asked to take a look at what the shop has to offer, we instantly fell in love. This is a fashion revolution. This is where you go when you're saucy, irreverent, and silver-tongued but still potty-mouthed.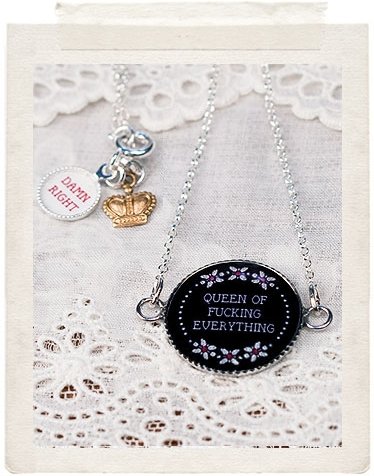 With an eye toward stunning jewelry, gorgeously embroidered tops, and cute bags, I promise you will find everything you ever need to stand out. What immediately stood out to me, however, is that as a designer, Nicole believes in the basics of fashion – classic, timeless pieces with a fabulous vintage aesthetic – and she also believes that your sense of humor is your best accessory. Your wit is the sexiest thing you will ever slip into. You can see that philosophy in every piece – especially the 2014 collection, which is inspired by the idea a rosy cheeked mountain vixen, fresh from a night of rolling around in the hay. Think sweet and innocent but mischievous and a little bit of a tart, too.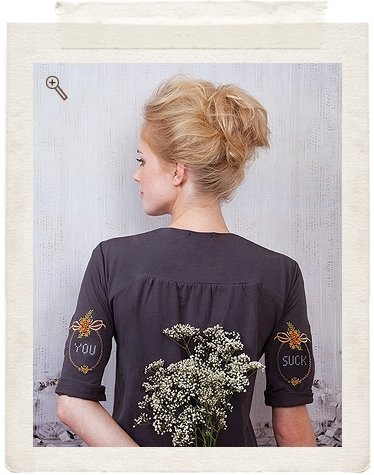 From risque curses and exclamations of sass, sex appeal, and self-confidence in French to flat-out, foul-mouthed sayings rendered in beautiful script or cross-stitching, the clothes and jewelry are not for the faint of heart – but they prove that being a lovely lady and dropping a few F-bombs are not mutually exclusive.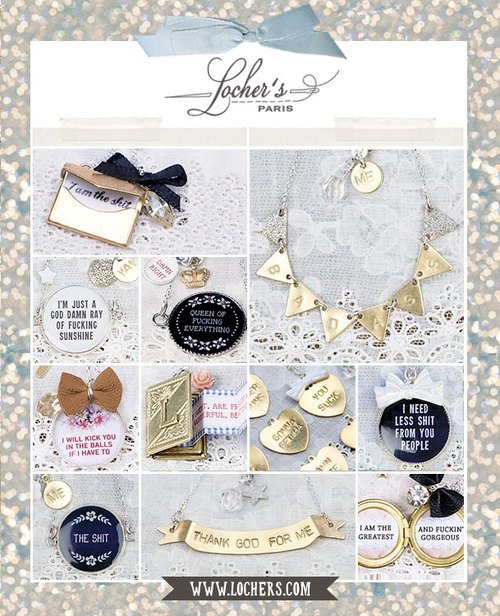 Locher's is all about empowerment, proving that the real F-words are fabulous, feminine, fierce, and fantastic.
In short, this is timeless fashion with a brand new philosophy, both beautiful and liberating. AWS fell in love and we want you to fall in love too. Besides, like Locher's says, everyone always asks about the dirty words first when they learn a new language. What could be better than learning some French while strutting your stuff like you're queen of the world?