Nail Trends can be really hard to keep up with, especially if you are not really into fashion but you occasionally like to look fashionable. I happened to just get my first manicure a few weeks ago and the first question they asked me was which nail trends I was looking to incorporate into my look. That is what inspired this post – what nail trends are out there? Stay tuned to find out!
---
1

Clear French Tips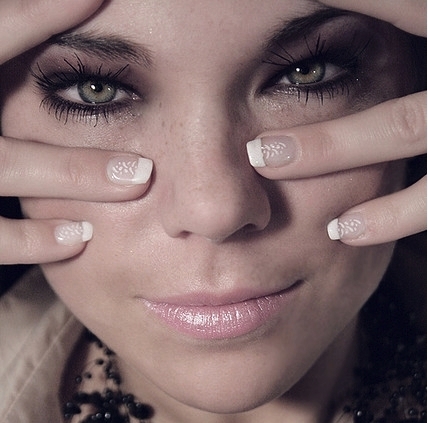 One of the first nail trends that I have come across lately is actually the clear French tip manicure. What they do is basically just color in your nail and leave the entire tip completely clear. Personally, I don't think that this is one of the nail trends that I will be partaking in, but hey – it looks cool on some people!
2

Moon Manicures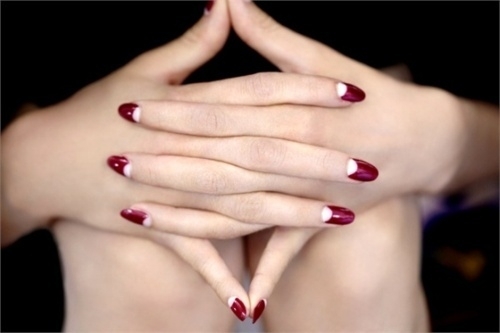 Before I started looking up nail trends for this year; I had absolutely no idea what a 'moon manicure' was. Do you know what it is? It's actually the reverse of French tips – kind of. Basically, near the cuticle, there is a small dot of color, almost the shape of a moon while the rest of the nail is another color. It's a chic and fresh nail trend that I might get the next time I get a manicure!
---
3

Mixing It up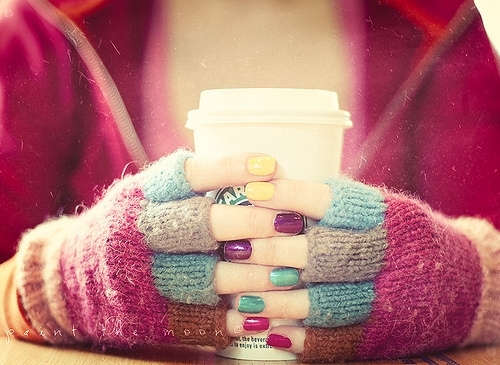 Back in the day, before I was the super stylish girl I am now, I used to paint all but one of my fingernails the same color. The one nail I didn't paint the same color would be completely opposite from the other colors. Well, I guess that I was stylish even before it was cool because now, this leaving one finger not the same color is one of the hottest nail trends on the runway! If you are really brave, try a host of different colors. It looks super cool if you can carry it off.
---
4

Patterns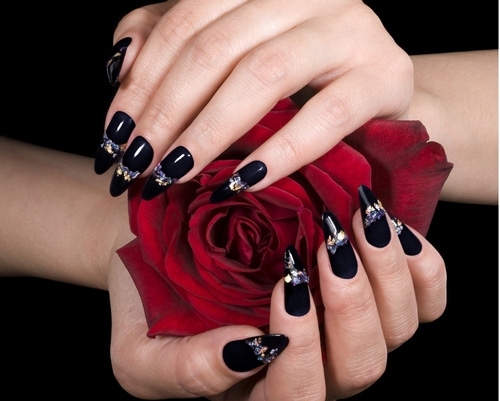 I actually love patterns on nails. It does take a ton of skill in order to do it, but if it is done right, it can look so cool! I love the Damask pattern that is ever-so-popular in nails. Try it ladies, I promise your nails will be the hit of the town!
---
5

Tuxedo Art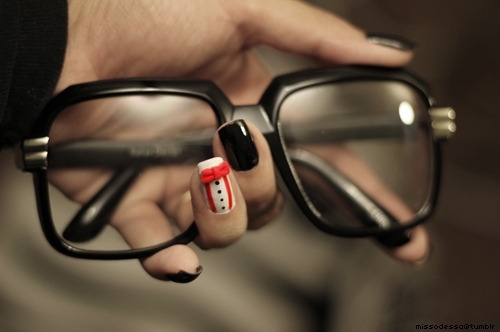 Again, this is one of the nail trends that does take skill, but it's super cool looking if done right! You can add in a black and white tux with a red tie or even make the tuxedo out of your favorite colors! I saw a black and purple one on a model's nails and it was absolutely breathtaking!
---
6

Satin Finish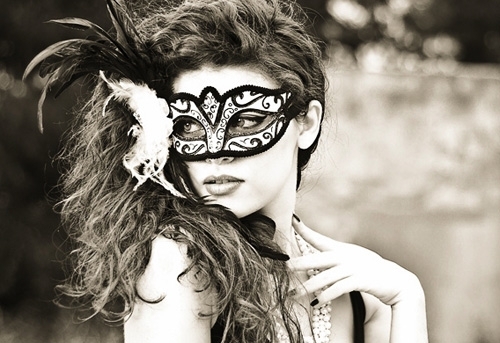 While a lot of people want super high glossy shine, satin it up this season. The satin finish is something that is very in and I love it. So get all of your favorite colors in the beautiful satin finish – I promise that you'll fall in love too!
---
7

Gold & Blue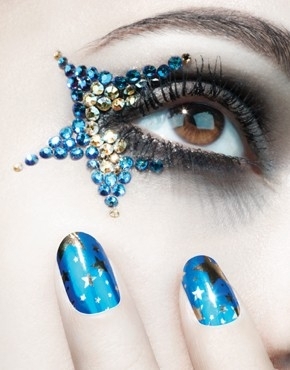 Certain colors are trending this season as well and gold and blue are two colors that are popping up everywhere. I've seen these colors on nails from the runway to the sidewalk. How are you going to wear your blue and gold this season?
---
8

Words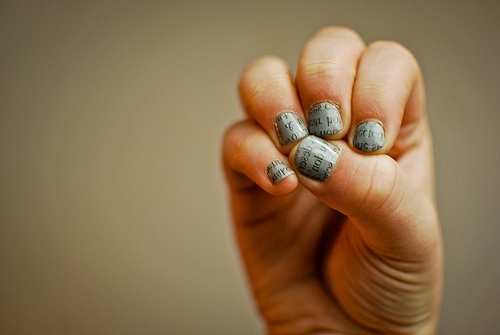 My third favorite nail trends of 2011 are the words. Oh, I absolutely love when words are written on nails and while it takes skill, it's so pretty! It's also an attention grabber – I mean, who wouldn't want to read someone's nails?
So ladies, the next time you are in your manicurist's chair and they ask you about the nail trends of 2011, what are you going to say? Are you going to go with a splash of words, maybe a satin finish? There are so many choices! How do you usually get your nails done, what colors do you use? Share 'em!
Top Image Source: weheartit.com
---
Comments
Popular
Related
Recent