Losing weight feels so good, doesn't it? Until you start to have trouble getting dressed because everything you own is now too big. One of the best perks of dropping excess weight is that you get to shop for new clothes. Don't give in to the temptation to cinch up what you already have. If you truly want to flatter your new figure, it's time to hit the mall and buy new things. You don't have to spend a ton of money, but you'll be set to dress yourself and will be turning heads everywhere you go. I consulted the experts at Shape magazine and bring you their best tips.
---
1

Buy a Really Beautiful Structured Jacket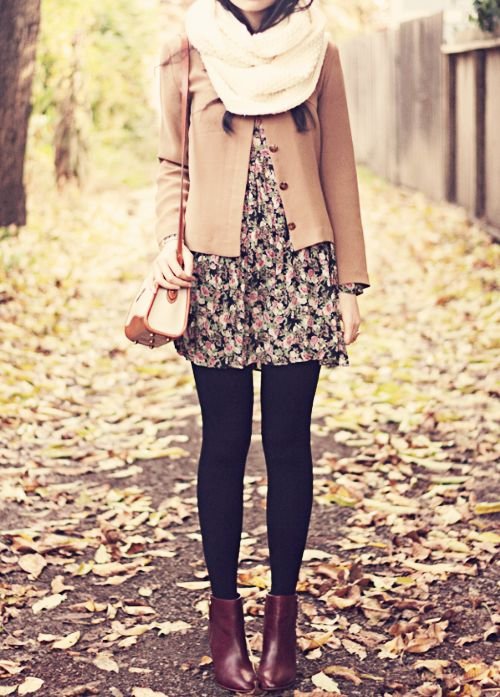 You're used to hiding your shape, but now is the time to show it off. A structured jacket hides flaws and highlights the narrowest part of your body. Choose one with three quarter sleeves because this style accentuates your waist and pulls you in around your midsection. This fabulous jacket can be worn with jeans, dresses, skirts or slacks. Any way you do it will look great!
---
2

Try on All the Jeans You Can Find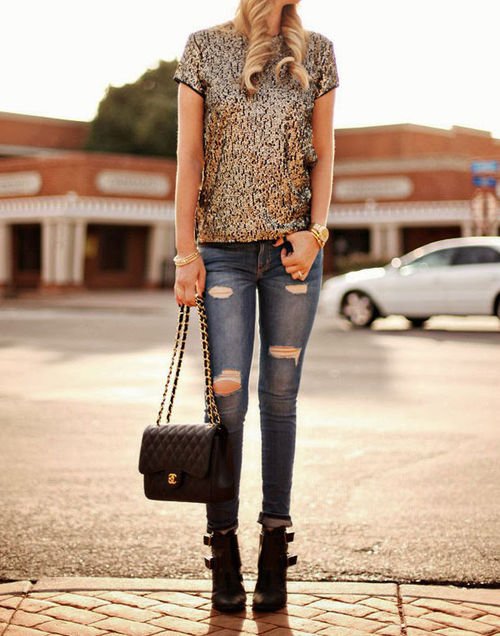 Jeans are pretty forgiving, which makes them perfect for girls of all sizes. However, wearing the ones that are too big won't do you any favors. You need to invest in a couple of well-fitting pairs will make you look slimmer and leaner. The experts say to choose dark wash, straight leg jeans that are not low-rise and that have a bit of spandex so you can move in them.
---
3

Go to Victoria's Secret and Ask for a Bra Fitting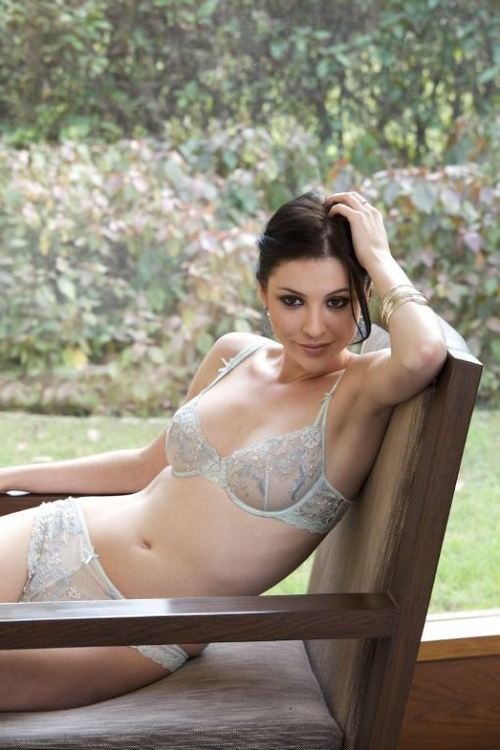 Your breasts contain quite a bit of fat, so when you lose weight, yours may get smaller. You can't show off your new silhouette if you're wearing a bra that's too big, so get yourself fitted so you know the precise size you need. Then, while you're there, go ahead and buy a couple of new ones. You'll feel as good as you look!
---
4

Stock Your Closet with Fun Wrap Dresses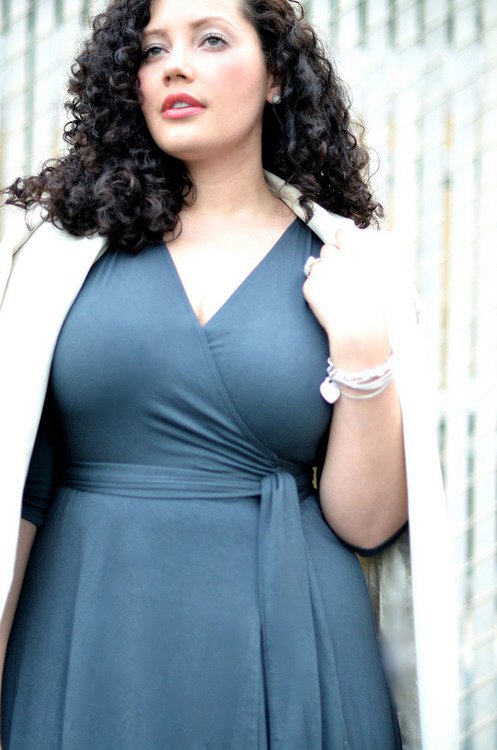 The experts say that a wrap dress is perfect because you can cinch it looser or tighter as you head toward your weight loss goal. Plus, they are flattering on any frame and are super easy to find in any color or pattern. Go ahead, try one on and I think you'll see what I mean.
---
5

Try the Hot New Color Blocking Trend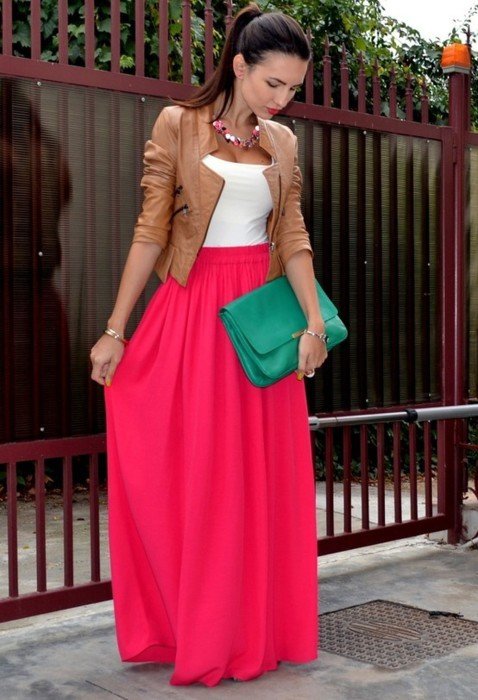 That is, one solid color on top and another on bottom. This look makes you appear taller and slimmer and is so easy to do. Because the idea is trending right now, it's pretty easy to find clothing that is color blocked, whether you're looking for pants, tops or dresses. Grab your favorite colors and you're good to go.
---
6

Check the Labels for Jersey Knit and Spandex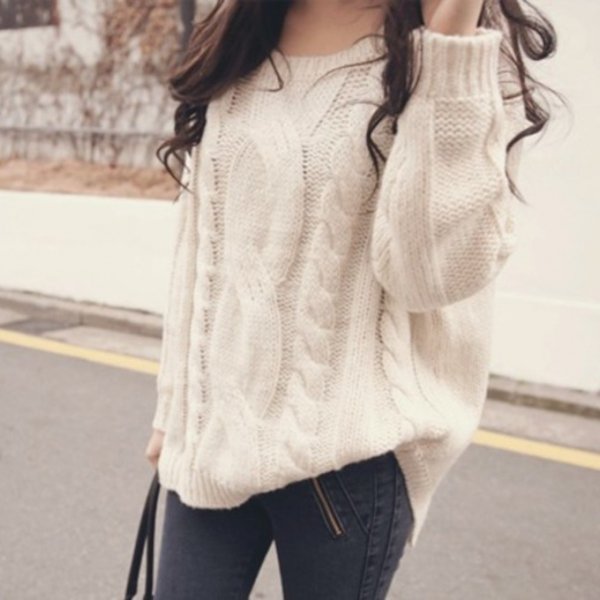 These two fabrics are flattering because they are so forgiving. If you've only lost a portion of the weight you want to, these fabrics can also shrink a bit with you so they still look good even if you drop some more pounds. The tag inside a garment will tell you if it contains jersey knit or spandex so you can grab the clothing that flatters and fits.
---
7

Put a Good Tailor on Your Speed Dial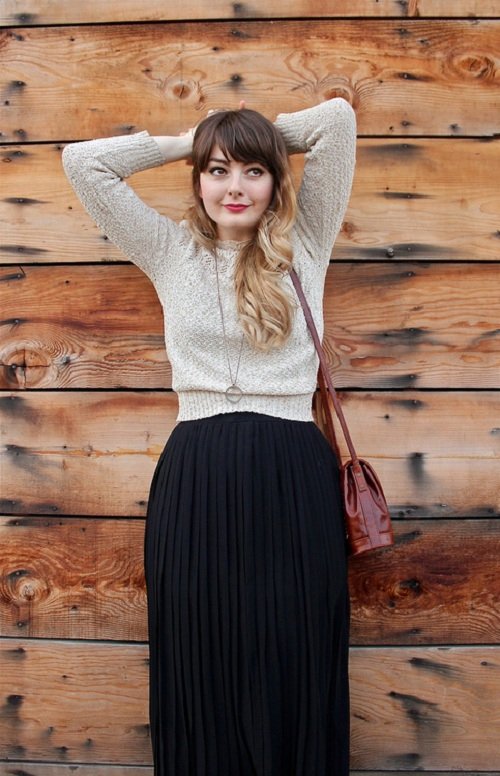 This is a perfect way to get the exact fit you need for your body. It's also a good idea if you are only part-way through your weight loss journey. If you buy something you really love, a tailor can take it in a bit as you slim down further so that you don't have to get rid of your favorite clothes.
How do you dress your slimmed down body? Congratulations on getting to your goal! You look fabulous!
More
---
Comments
Popular
Recent