COMMENT
Wearing Christmas socks is one of the best things about the holidays, am I right? After all, in many parts of the world it gets cold during this time of year. That's why you need a whole bunch of cozy Christmas socks to make you smile and keep your feet warm. Luckily, there are loads of options to choose from. Shop for yourself or put them on your wish list for all the people who will be buying you gifts this year. Socks make a wonderful stocking stuffer. Go ahead and check out these awesome choices to get yourself started. You might have trouble stopping once you start stocking your collection.
1. Tall Boot Socks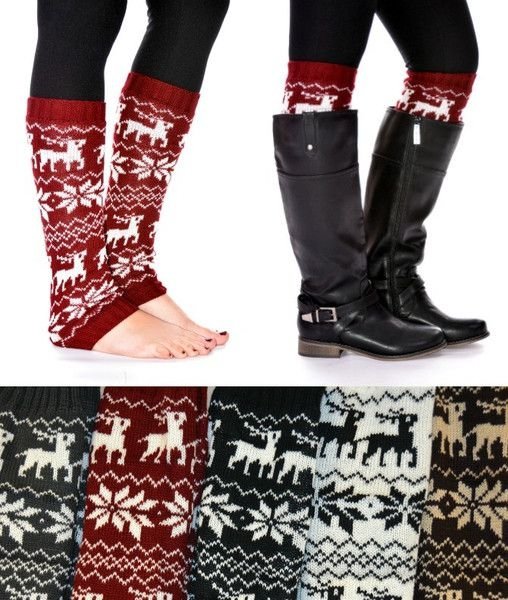 Wearing tall socks with boots is trendy right now, so why not make some of your choices Christmas socks? These are adorable!
Blue Knitted with Reindeer
Explore more ...