How many Parisian style tips do you know? Ever since first visting the country as a girl, I've been in love with France's chic style. There's just something so casual and elegant about fashion in Paris; nobody is ever overdressed or underdressed, and there's a stylish confidence that's as far away from smugness as it possibly could be. So it's no wonder I've been collecting Parisian style tips recently: here's the best ones that'll change your life.
---
1

Take Something off…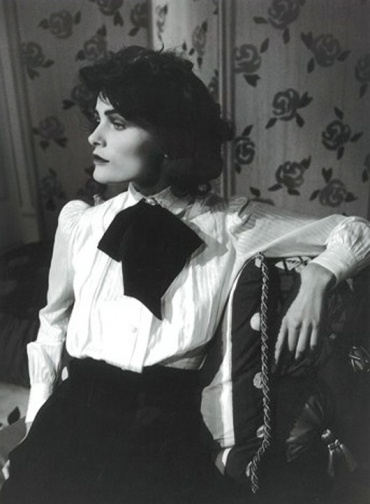 Coco Chanel herself once said that before you leave the house you should look in a mirror and remove one item, and boy was she right. Choose one statement piece for your outfit, such as a gorgeous necklace, beautiful scarf or stylish beret, and wear it on its own. We love our accessories, so it's easy to pile them up, but editing down your accessories before you leave the house is one of the absolute best Parisian style tips. You'll have that simplistic French look down before you know it.
---
2

Go Spotlight…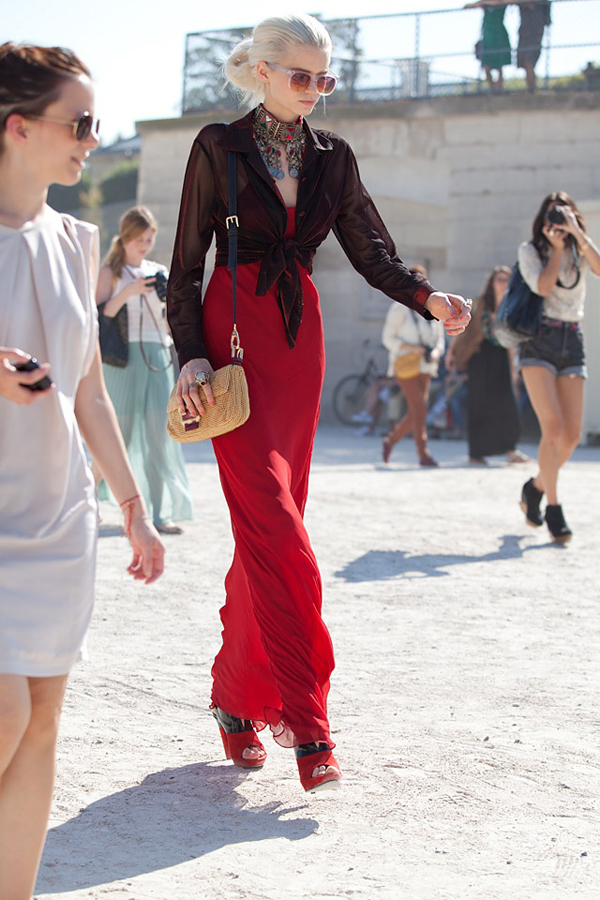 Don't be tempted to rock all the trends at the same time, and your look will instantly be much more French. Choose one piece that you'll really show off, and pair it with classic, well-fitted clothing from your wardrobe. This gorgeous red dress is highlighted perfectly with a sheer black jacket, and the look works gorgeously with colored jeans or patterned blazers, too. Stock up on fitted, streamlined neutrals to make this an effortless everyday habit.
3

Get the Uniform…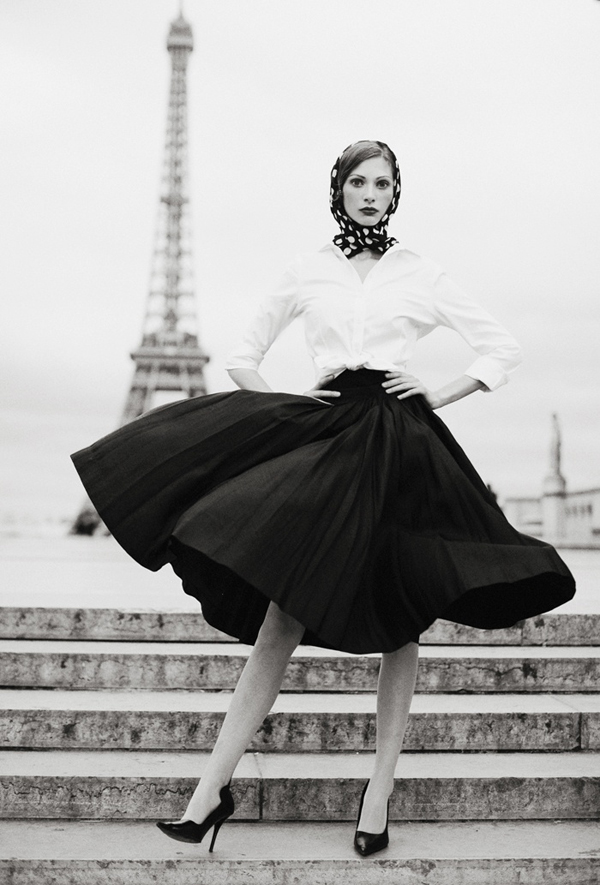 There is a definite French uniform on the streets of Paris: every wardrobe holds a crisp white shirt, a black knee-length pencil skirt, luxurious V-neck sweaters and fitted blazers. Flattering, chic basics like these are the building blocks for Parisian style, and are totally timeless. Invest in a few key pieces that are sleek, flattering and fitted, and use them to create a look that'd be totally at home up the Eiffel Tower.
---
4

Boys Who like Girls Who like Boys…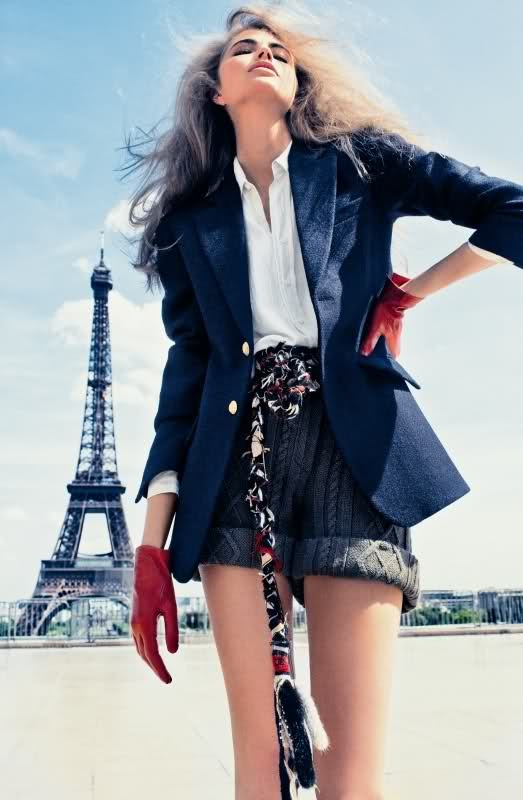 Paris even has its own take on masculine: it's much more feminine here. Masculine pieces such as these loose city shorts, or boyfriend cut jeans, are given a chic update with feminine accessories such as a fitted jacket, printed scarf or cute beret. Anything loose and inspired by men is instantly matched with structured pieces, and Oxford shirts are a wardrobe staple. It's a great new way to wear masculine.
---
5

Add a Scarf…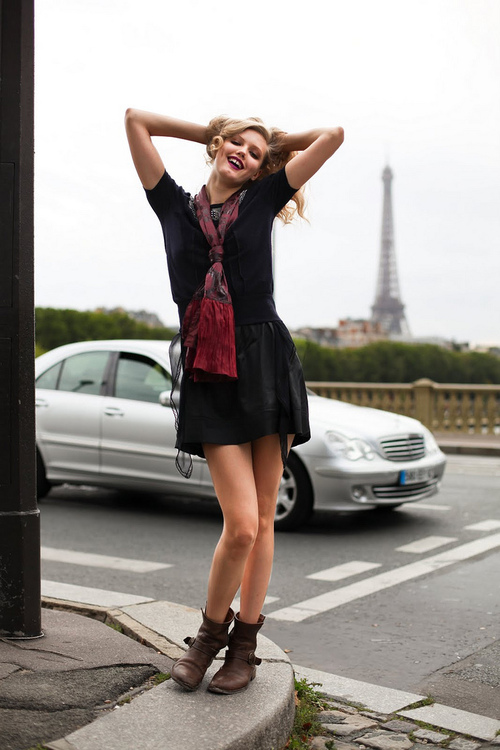 The first things my hosts did when I arrived in Paris was take me scarf shopping, and the same happened every time we spoke to a personal trainer. Scarves are a big part of your outfit in France, and are worn with everything from blazers to dresses. There's a whole selection of prints and colors on offer, and you can even dress them up by adding a striking broach, or twisting two scarves together. Dreamy, and oh-so-easy.
---
6

Own Your Silhouette…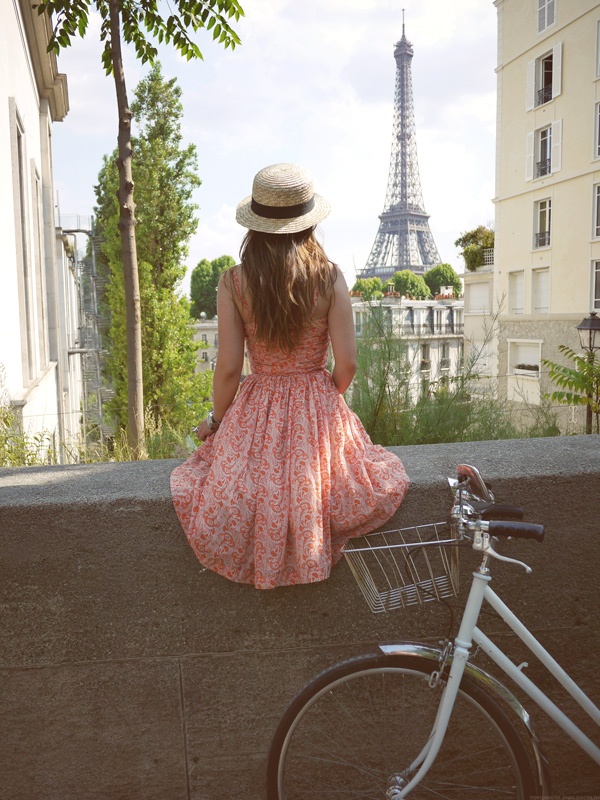 Silhouettes are big in Paris. Forget skinny jeans and bodycon dresses: floaty summer dresses, cigarette pants and undercoats are much more chic. Parisian shops are full of materials that create beautiful shapes and shadows, and accessories that will enhance your shape and style. Replicate the look with fabrics that flatter and highlight, rather than skin-tight outfits.
---
7

Knee Length Glamor…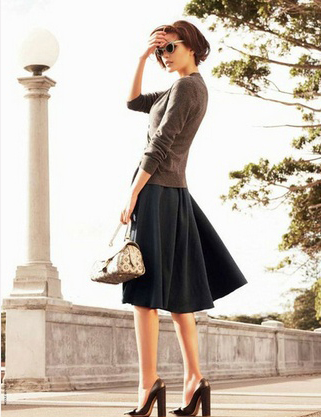 This should be one of your go-to looks if you are following Parisian style tips: a flattering, billowing knee-length dress, a cute blouse, chunky heels, a gorgeous clutch and a casual cardigan. It's simple yet oh-so-stylish, it flatters everyone, and it's ideal for almost any occasion or event. Give it a try, there's nothing like feeling like a lady!
Finally, remember to keep your style subtle. One of the most influential Parisian style tips is to keep your look understated; even bold prints can be rocked in monochrome, and flashing all your flesh really isn't necessary. Just check out the French fashion shows: it's minimalist and chic, and utterly perfect. What is your favorite Parisian style? I'd love to know!
---
Comments
Popular
Related
Recent