Doll-like dresses are key trend for spring. Babydoll, smock, or drop waist dresses are all examples of popular doll-like dress shapes. Fashion has long had a fascination with the Lolita-esque aesthetic, and this season's doll-like dresses are about infusing your everyday look with a sense of girlish naivety. Dresses that are doll-like can be hard to style, but the key is to balance out anything overly froufrou with sleek and structured accessories. See what you think of the doll-like dress trend by taking a look at a few examples below.
1

Modcloth Snow Bunny like You Dress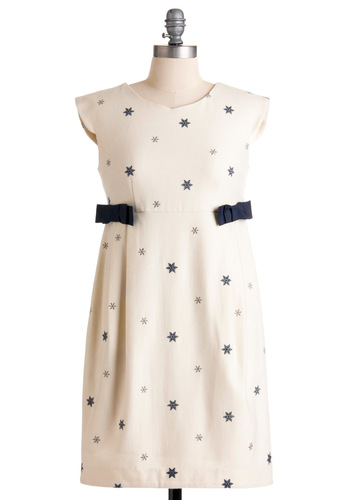 Price: $134.99 at modcloth.com
This doll-like dress features cute embroidered snowflakes and bow ribbon details. It has a slightly structure baby-doll design with cap sleeves, V-neck and zip fastening at the back. This dress would look fantastic teamed with opaque stockings and Mary-Jane shoes.
2

Topshop Lace Dress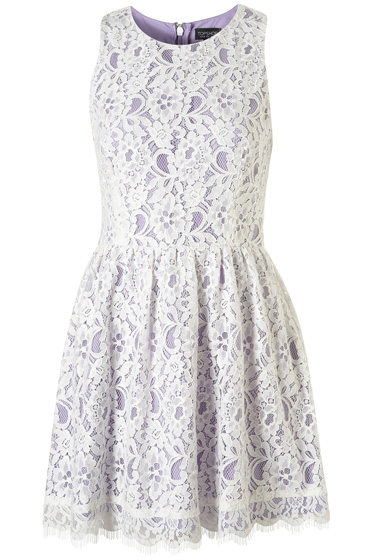 Price: $96.00 at us.topshop.com
The lace dress is a tried and true favourite, and this pretty number is an up-to-date take on the trend. The white lace layered over the lilac lining looks playful and fresh. Wear this dress with a pair of neutral sandals and a pouch style bag.
3

Alice by Temperley Tunic Dress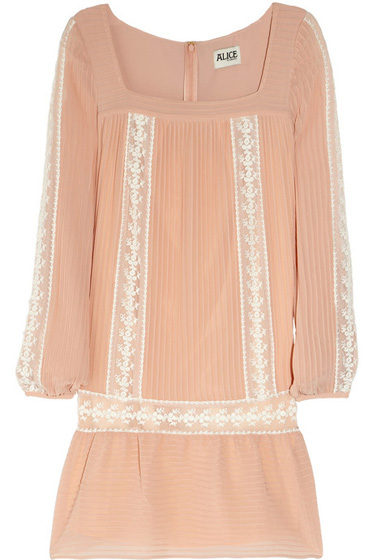 Price: $395.00 at net-a-porter.com
For a slightly more bohemian take on doll-like dresses, take some inspiration from this design. It has a typically doll-like drop waist silhouette and comes in a peachy pink colour. The contrasting white lace trims and pleat details all add those extra feminine touches. Wear this lightweight dress in the summer months and team it with tan leather shoes and messenger style bag.
4

Vanessa Bruno Athé Crepe Henley Dress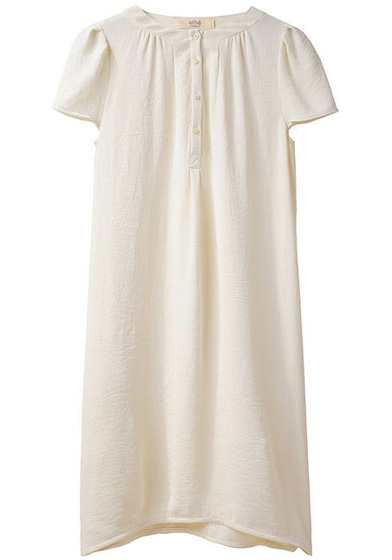 Price: $498.00 at lagarconne.com
I could easily imagine a miniature version of this dress adorning one of my favourite childhood dolls. This simple cream dress has a relaxed, understated style about it. It could be dressed up with exciting jewellery, or worn simple with leather sandals and a cross body bag. At close to $500, however, it does seem quite pricey.
5

Modcloth What's for English Breakfast Dress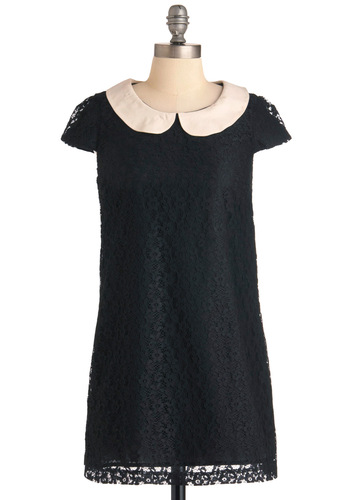 Price: $47.99 at modcloth.com
You can't get much more doll-like than with a Peter Pan collar. This doll-like dress comes in a dark lace with contrasting white collar. It has a simple shift dress and is quite short in length. Work a quirky look by teaming it with knee-high socks and brogue shoes.
6

D&G Embroidered Cotton Dress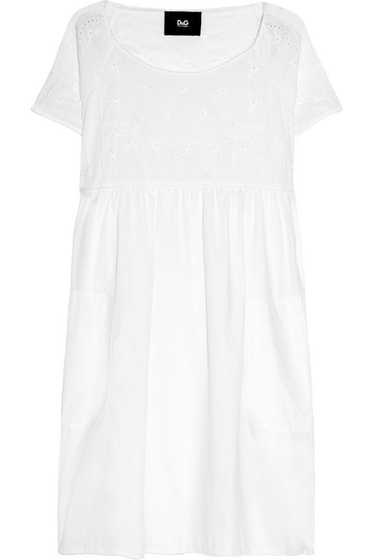 Price: $580.00 at net-a-porter.com
There's something so appealing about a white cotton dress during the summer months. This mini dress features folk-inspired embroidery at the bust and a baby-doll style waist. Team it with a floppy felt hat, lace up sandals, and 70s inspired accessories for a hint of retro cool.
7

Miu Miu Detachable Collar Dress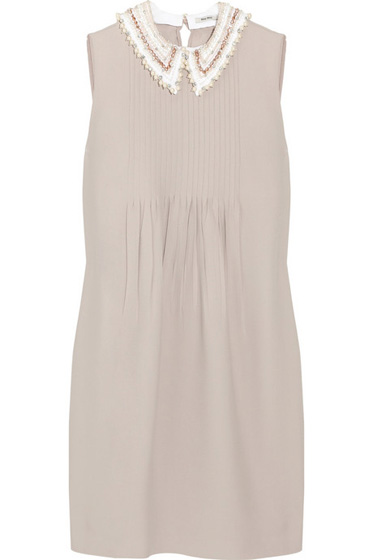 Price: $1925.00 at net-a-porter.com
Miu Miu is the go-to designer brand for doll-like dresses. This dress comes in a beautiful blush colour and features an embellished detachable collar. It's a more sophisticated take on the typically girlish doll-like dress. Pity the price tag is enough to send me to tears.
Some of the dresses on this list are quite pricey, so use them as a point of inspiration when looking for more affordable purchases. Smarten up a doll-like dress with slick accessories like structured blazers or patent shoes. What do you think of these doll-like dresses?
Top Image Source: weheartit.com