COMMENT
There are a closet full of reasons why Burberry is awesome. The clothes are gorgeous, it's one of the top brands in the world, and it's also the one fashion house I've loved since I was a little girl. It's always been my personal belief that some of the best things in the world come from the other side of the pond. As Hugh Grant said in Love Actually, "We may be a small country, but we're a great one, too. The country of Shakespeare, Churchill, the Beatles, Sean Connery, Harry Potter." He forgot to add Burberry! So here are 9 reasons why Burberry is awesome.
1. Christopher Bailey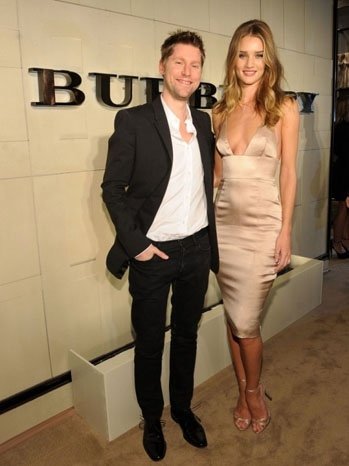 Christopher Bailey is the Chief Creative Officer of this luxury fashion house. He's also one of the youngest CCOs out there, and credited with giving Burberry all the glory it has in recent times. For a while there, Burberry went through a couple dips in the fashion world, but along came Mr. Bailey who changed it all around. All those gorgeous Burberry campaigns, Cara Delevingne, the stunning fashion? All because of this guy! How he managed to rebuild the Burberry Empire is but just one of the reasons of why Burberry is awesome!
Cara, Rosie, Kate and Jourdan
Explore more ...