Is there such a thing as too many clothes? We're glad you asked. While shopping may be fun and therapeutic, you know how easily things can get *ahem* out of hand. Before you know it, your closet is full, your room looks like a war zone, and you have no idea how you got there! Do these gifs describe your life?
---
1

A Lot of Your Clothes Still Have Tags on Them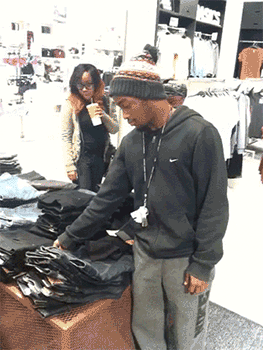 Of course you'll wear them all someday.
---
2

Sometimes, You Find Clothes That You Don't Even Remember Buying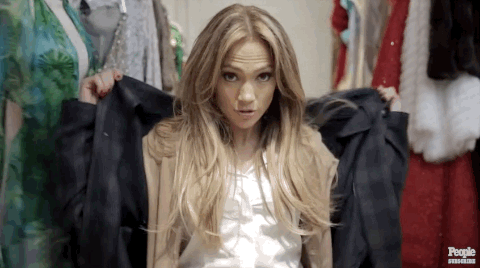 Actually, this happens more often than you'd like to admit.
3

You Can Barely Contain Your Excitement when It's Sale Season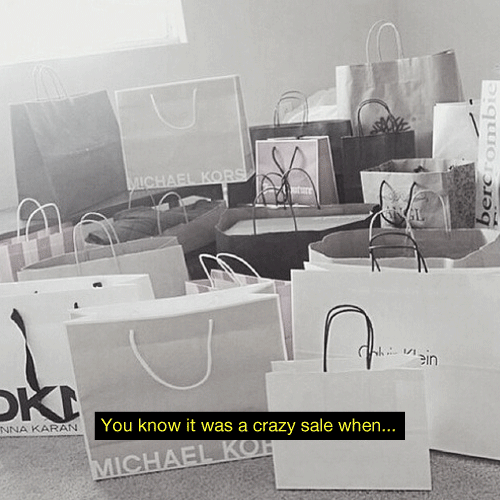 You HAVE to hit all your favorite stores….obviously!
---
4

You Find Excuses to Buy Clothes You Don't Really Need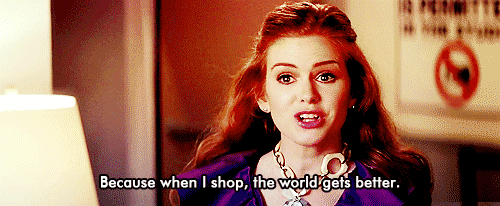 "But...but...I don't own a dress in this shade of green."
---
5

You Actually Get Pretty Good at Finding Space for All Your New Clothes...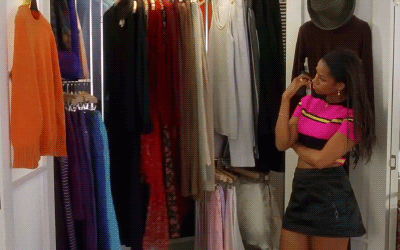 Good job, brain.
---
6

You Have the Same Outfit in Different Colors Just Because It Fits so Well!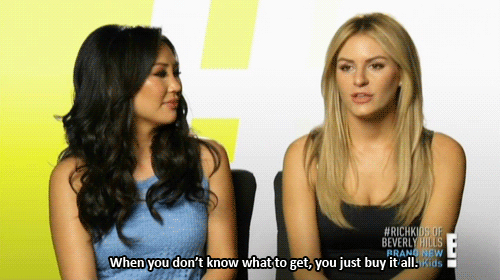 Can't argue with that.
---
7

Carrie Bradshaw is Your Hero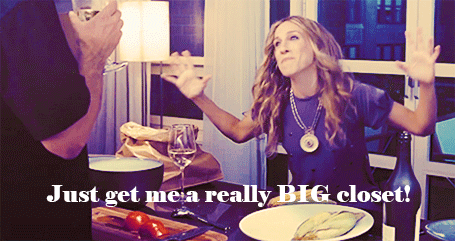 She gets you.
---
8

You Don't Have to do Laundry Often but when You do, It's a Long, Boring Process...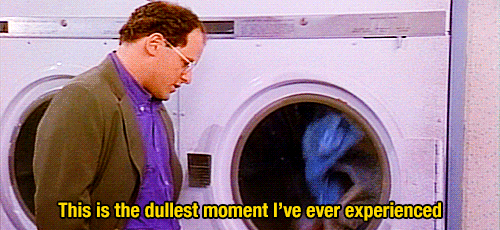 There's just too much dirty laundry!
---
9

You've Reached the "can't Close Your Dressers Anymore" Point...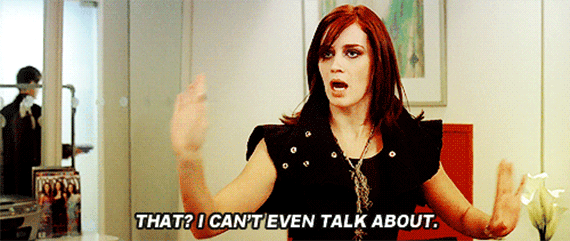 And you can't be bothered to try anymore.
---
10

You Own a LOT of Hangers ....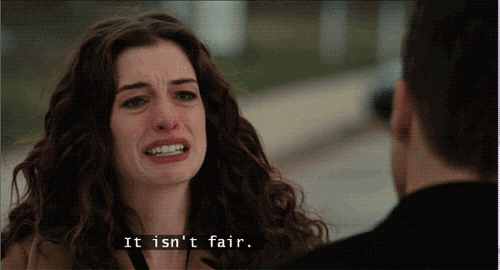 and they still seem to be on your shopping list all the time.
---
11

Sometimes It Feels like You Have Nothing to Wear!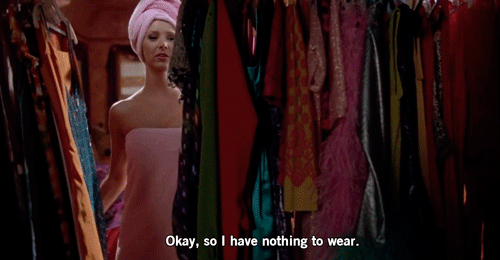 Water, water, everywhere…
---
12

When Your Significant Other Tells You That You Have a Problem…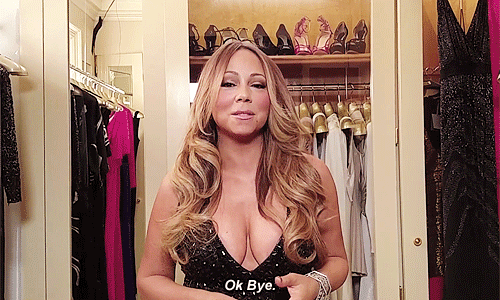 ---
13

You Love Giving Away Your Old Clothes to Charity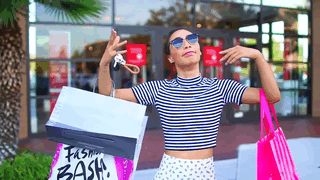 Not just because it feels good, but because you just created more space for new clothes!
---
14

The Postman is Your Friend...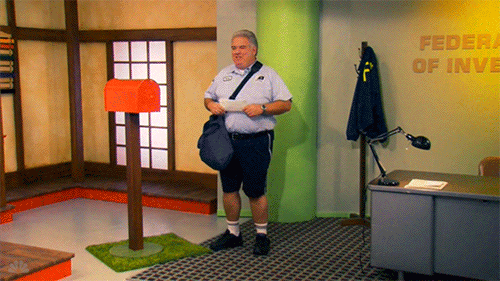 "Show me the package."
---
15

As Are the Sales People in Your Favorite Stores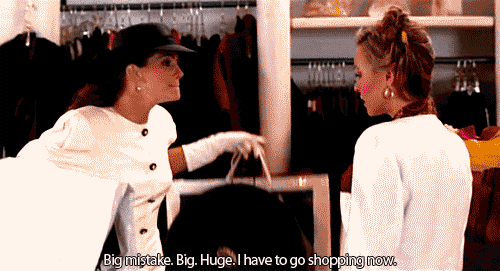 You probably see them more often than you do some of your friends and family.
---
16

Going on a Vacation? You Pack an Empty Bag Just for Shopping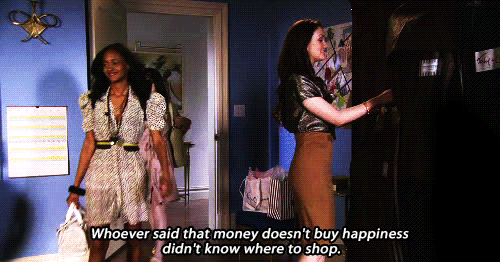 Bangkok, here I come.
---
17

Your Friends Know They Can Always Rely on You to Borrow a Special Outfit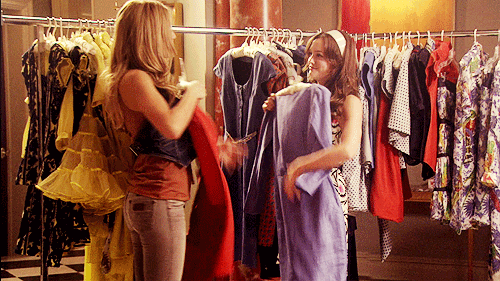 After all, what are friends for?
---
18

You May Be Broke, but You'll Find a Way to Shop...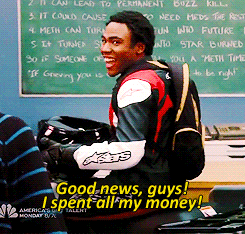 You don't really need to eat three times a day, do you?
---
19

You Consider Shopping a Legitimate Form of Exercise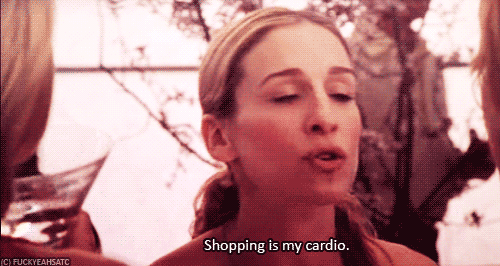 It's not easy to walk from store to store, try on clothes, and win the tug-of-war for that last item of clothing you want.
Does this sound like you?
---
Comments
Popular
Related
Recent