Fall is such a fun time for mini skirts, especially when they're as a big of a trend as they are this year. If you're looking for fall mini skirt trends to jump on this year, this list will have you covered for your most stylish fall yet!
1

Green Skirt

Source: thissillygirlslife.com
Pair a dark green skirt with green-based plaid for the cutest fall look ever!
2

Crop Top Sweater and Mini Skirt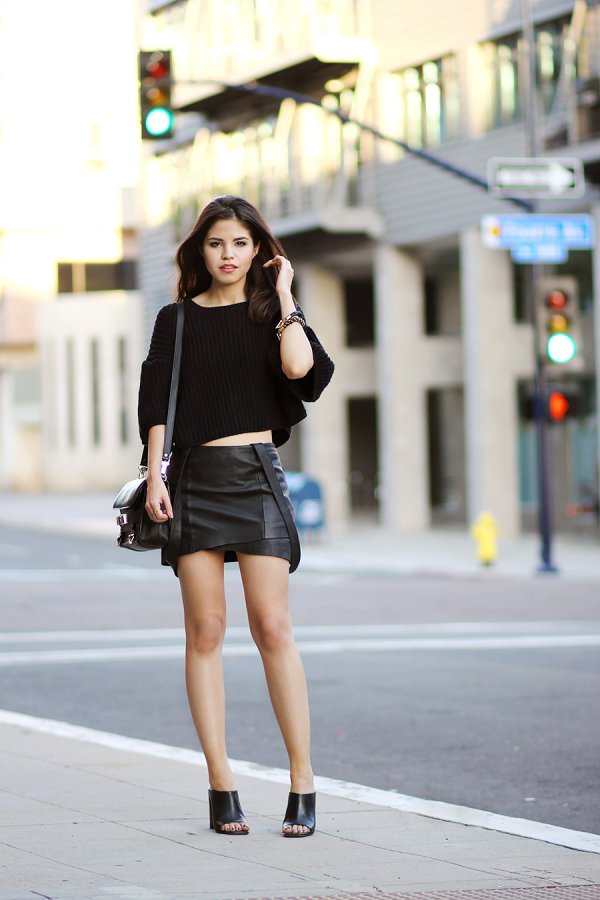 Source: Lovely Mini Skirt For Autumn
The crop top sweater paired with this skirt is so chic.
3

Navy Blue and Black

Source: Get this look for $83+
This navy blue shirt and black mini skirt are cute, but paired with these tights, they're absolutely stunning!
4

Plaid Mini Skirt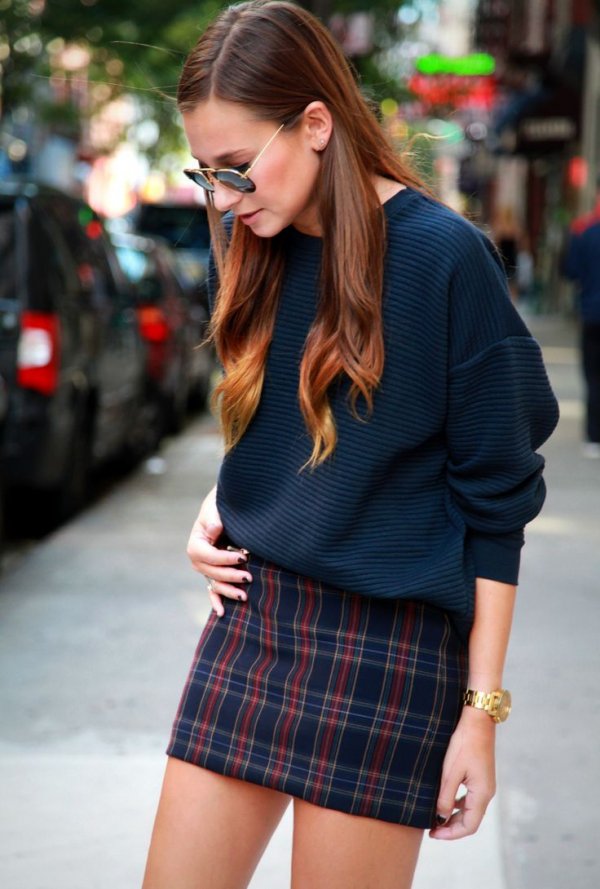 Source: Founder & Blogger of WeWoreWhat
Add a touch of fall to your look with a plaid skirt like this one!
5

Sweater Dress
Source: Skater skirt outfits
Throw a sweater over your favorite summer dress for an easy and quick fall look!
6

Sequin Mini Skirt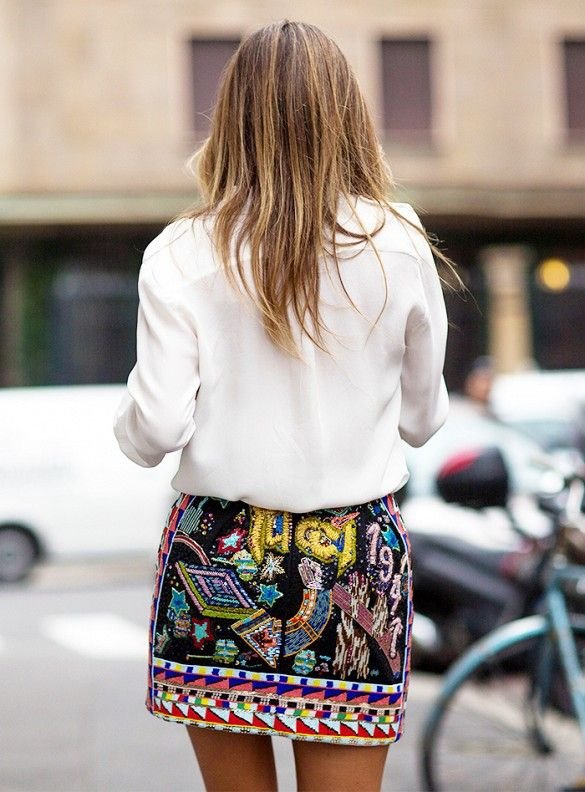 Source: The Latest Street Style Photos
Don't you love the sequin details on this skirt?
7

Denim Mini Skirt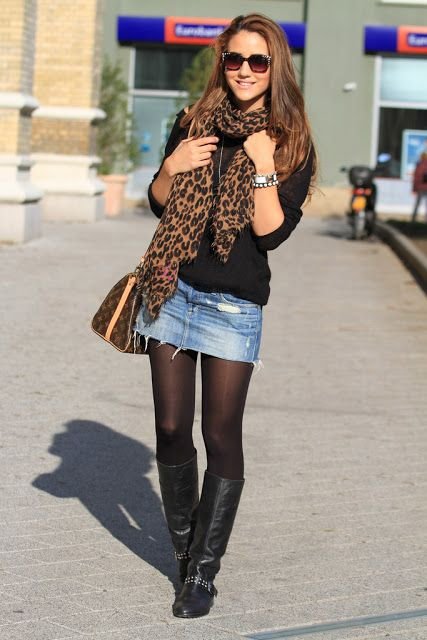 Source: fabulous dressed blogger woman from
Denim mini skirts work no matter the time of the year, but when paired with black and a leopard scarf, it's the cutest fall look.
8

Mix Prints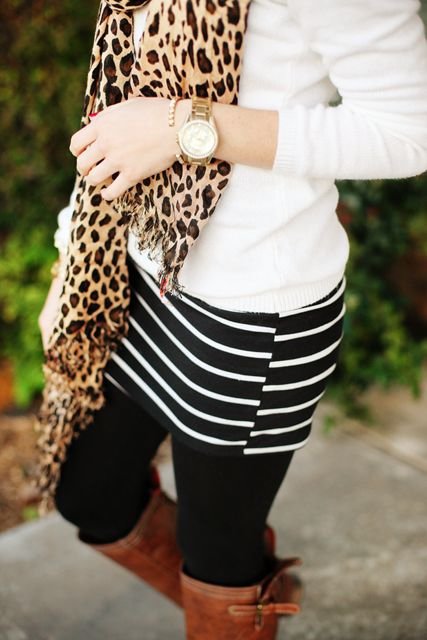 Source: Fall Look #3: Mini Skirt
Don't you love the contrasting patterns? It's so chic for fall!
9

Camel Skirt and Vest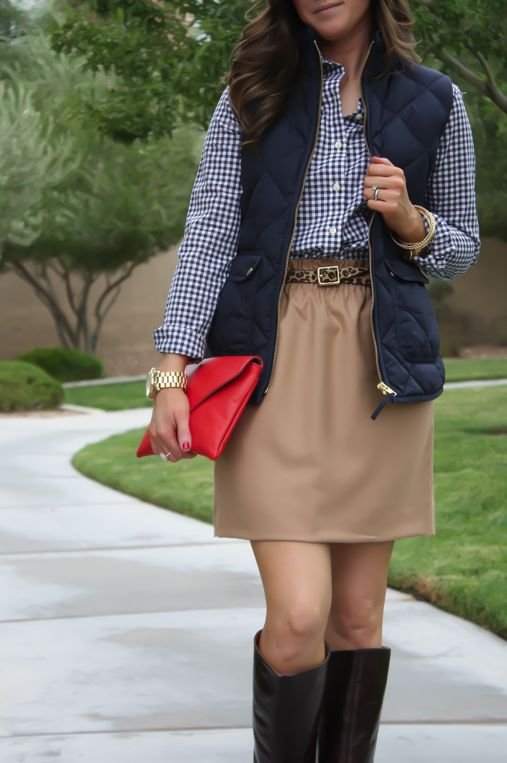 Source: Navy Gingham + Current (Luxe)
The style of this camel mini skirt is the most stylish mini skirt for the fall, especially when paired with a navy blue vest!
10

Suede Mini Skirt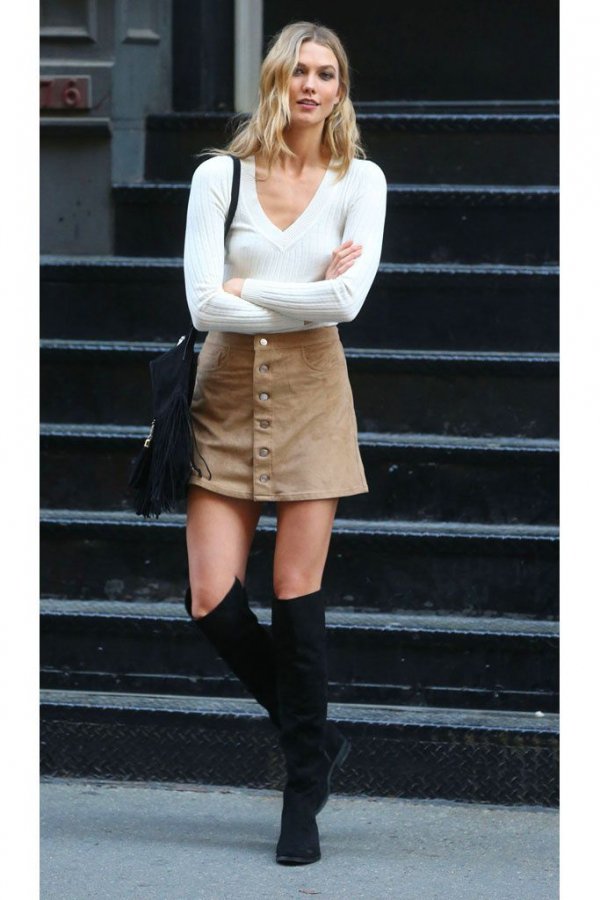 Source: Top Looks: La semana de
This button-down suede mini skirt is also extremely popular this fall, especially when paired with a cream sweater like Karlie Kloss did.
11

Feminine Touches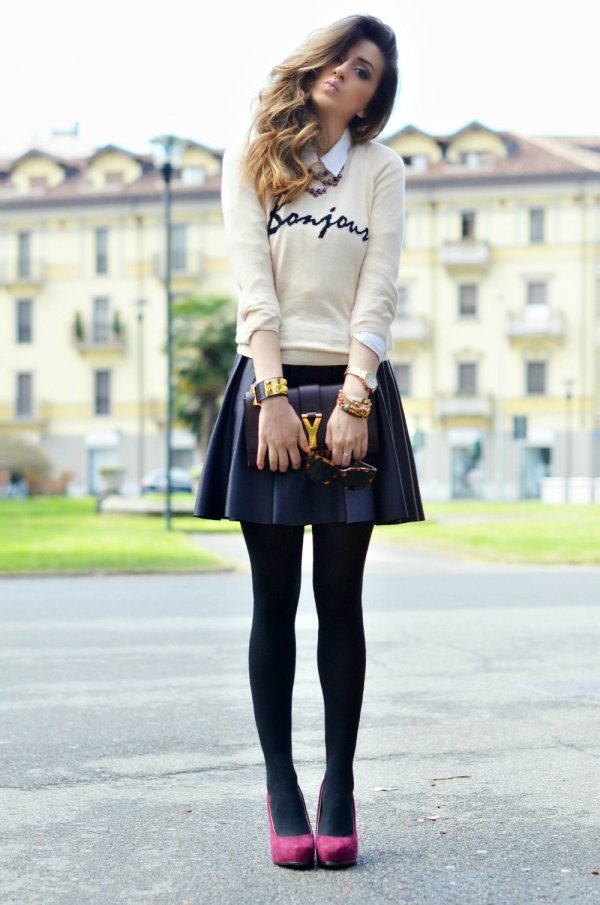 Source: Must Have Pieces for a
I love all of the girly, little touches paired alongside this leather skirt.
12

Bring the 70s Back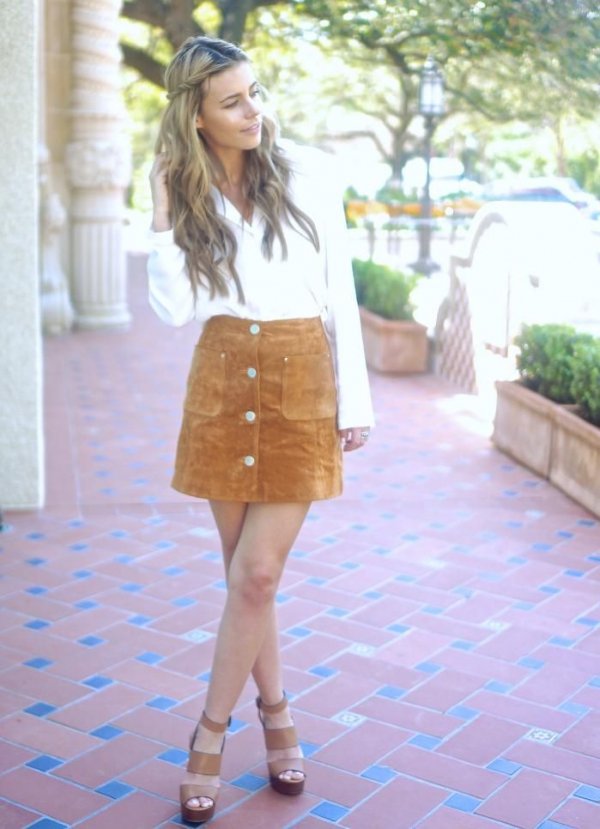 Source: Brown Suede Skirts Are Spring
This skirt is gorgeous, especially paired alongside her long, wavy hair.
13

Black Button down Skirt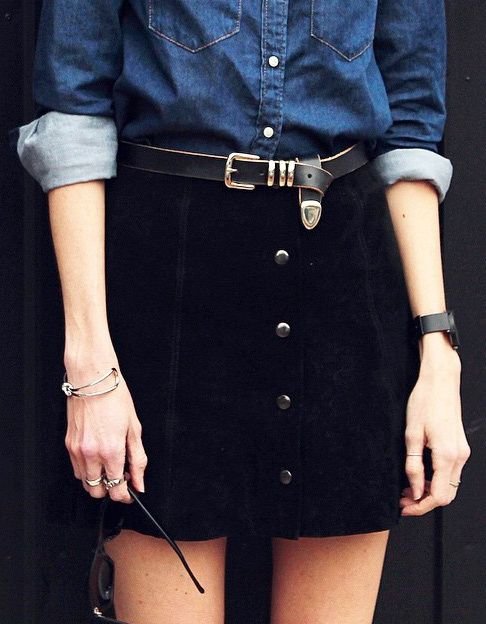 Source: tendances-de-mode.com
This skirt reminds me of the 90s, and the 90s are so in this year that it's a style you can't pass up!
14

Matching Set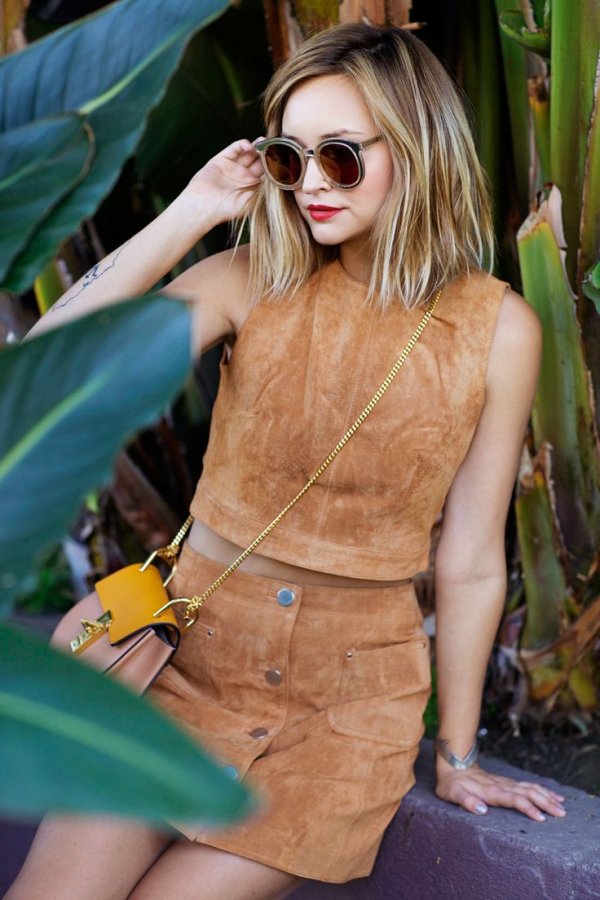 Source: Look Of The Day: Suede
People usually associate matching sets with warmer months, but this suede number lets you stay with this trend this fall!
15

Tight Leather Skirt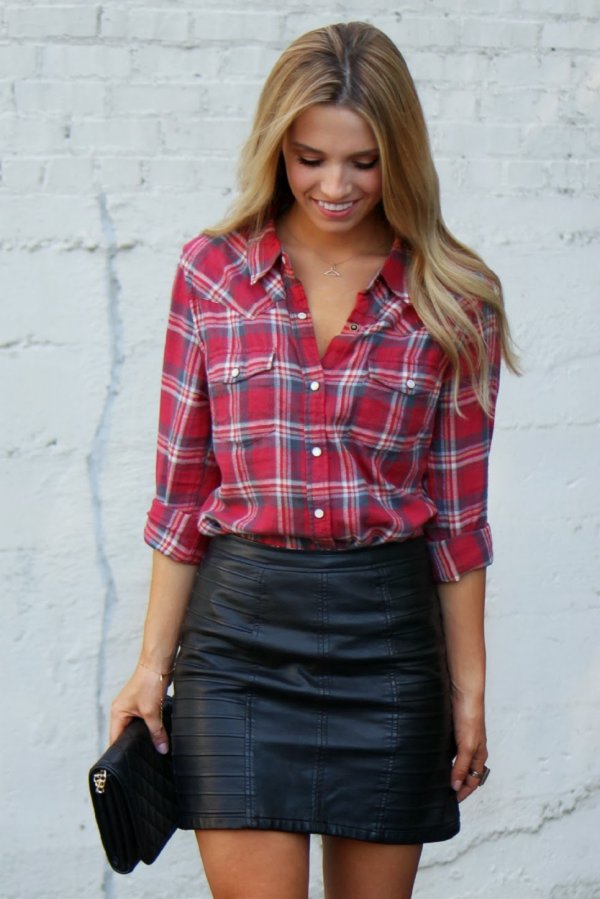 Source: Nomad en Vogue: Date Night
It wouldn't occur to a lot of people to pair a leather mini skirt with plaid, which is why I love this unique look so much!
16

Plaid Tweet Skirt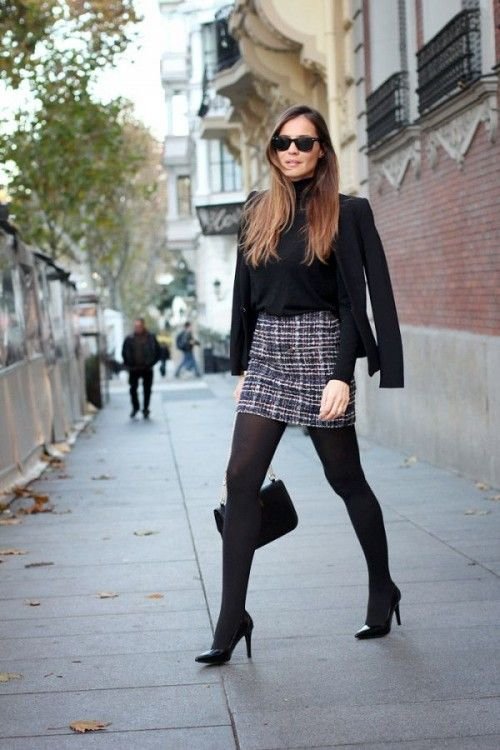 Source: 15 Stylish Women Office-Worthy Outfits
Isn't this skirt absolutely gorgeous for autumn? I'm sort of obsessed.
17

Blue Mini Skirt
Source: 40 Beautiful Examples Of Girls
Add some color to your fall wardrobe with this cute skirt!
18

Herringbone Mini Skirt

Source: 〔海外スナップ〕ライダースジャケットの黒コーデ|MERY [メリー]
Include herringbone in your fall wardrobe to be effortlessly chic.
19

Patterned Tights and Textured Skirts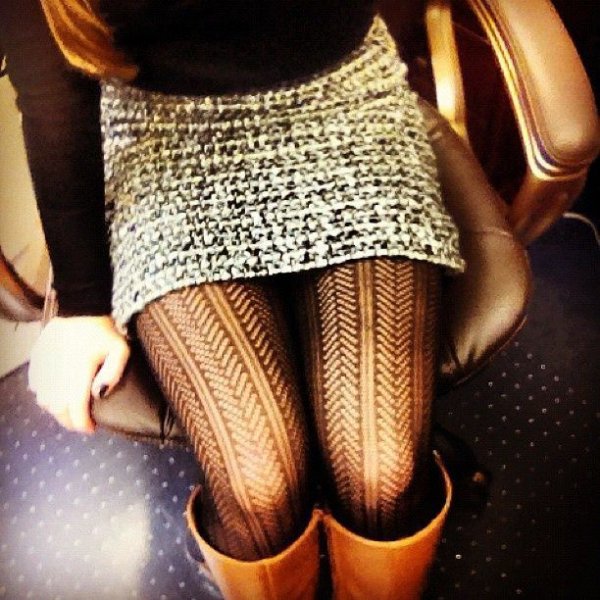 Source: Casual Friday Link Up &
I'm obsessed with the texture of this skirt, especially when paired with these tights.
20

Gray Pleats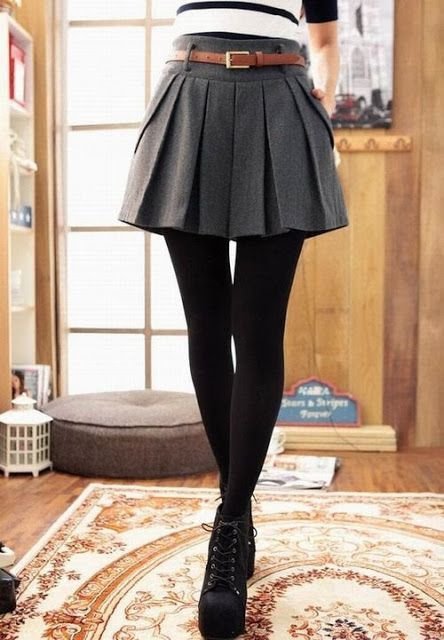 Source: Fall 2014 Trend Alert: Scholar
Pleated skirts are so scholarly and pretty, try wearing them this fall!
21

Dramatic Mini Skirt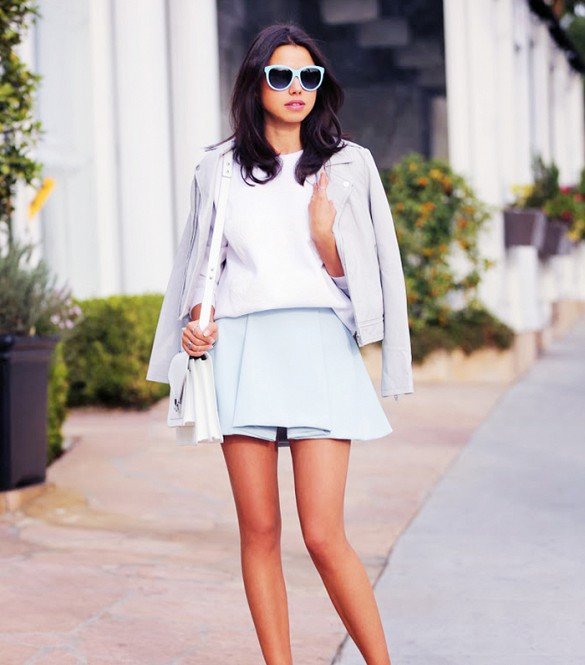 Source: Refinery29 Shopping - Cool, Unique
This mini skirt adds such a dramatic touch with barely any effort at all!
22

Simple Layers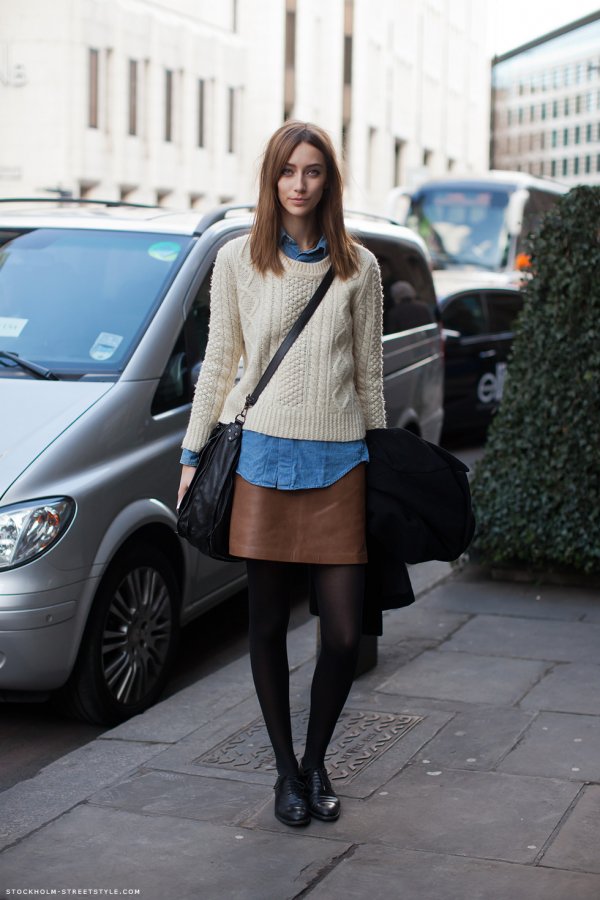 Source: 50 Fall Outfits To Copy
These simple layers look so effortless but so chic!
23

Black Feathered Skirt

Source: 25 Ways to Wear the
Don't you love the texture of this black feathered skirt?
24

Splash of Tartan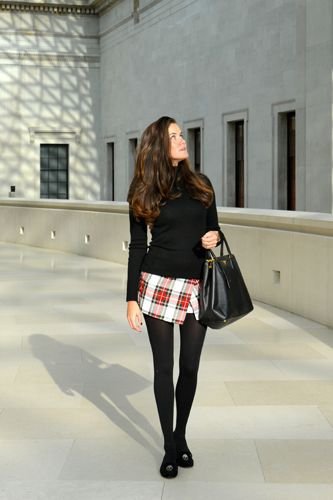 Source: How To Be An Outfit
This tartan plaid is so chic and cute for fall!
25

Simple Black Skirt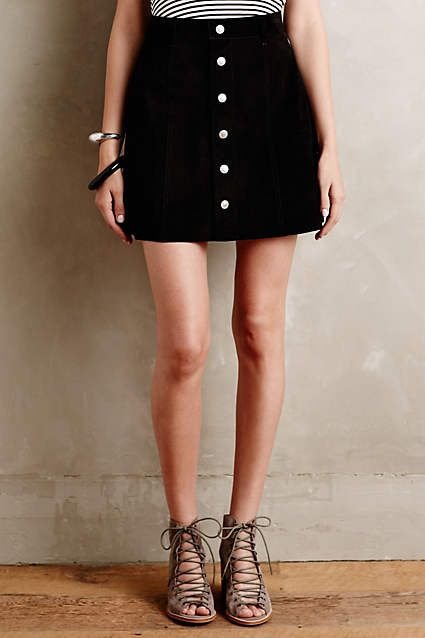 Source: 6 Fall Pieces You Can
This simple skirt is absolutely gorgeous!
What are your favorite skirts for fall? Let me know in the comments!