Doesn't it seem like 2014 was the year of the baby bump? Everywhere we looked this year, celebrities were announcing pregnancies. Not even in the past year, but in the past few years, celebrities have been rocking gorgeous maternity looks. In the past year, we've gotten to see pregnancy looks from style stars like Blake Lively, Kate Middleton, and even Carrie Underwood. It's been a great few years in celebrity pregnancy fashion, and these women are the reason why!
---
1

Blake Lively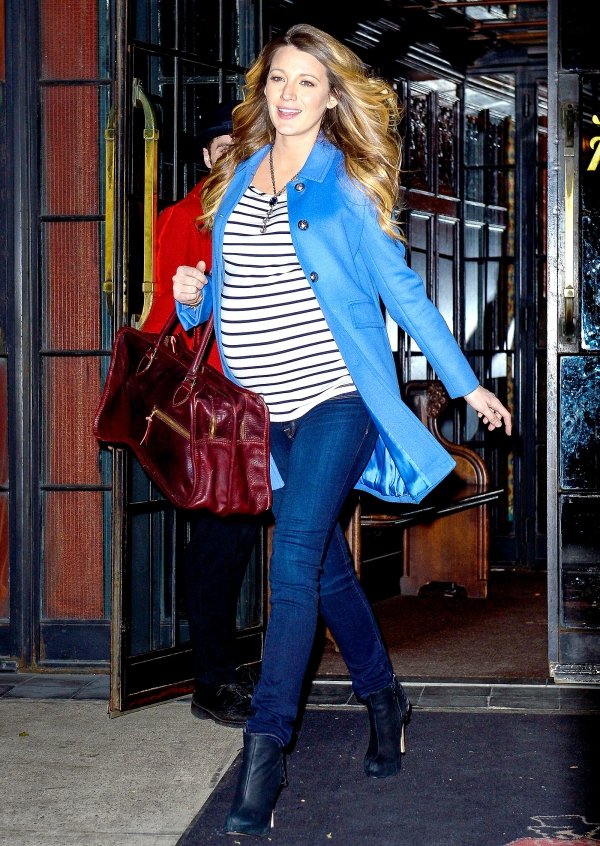 Blake Lively gave birth recently, which was bittersweet for fans of her baby bump style. Everyone's excited to see the baby, but sad to say goodbye to her gorgeous maternity wear. Although she rocks her style no matter what, she was definitely one of the best-dressed celebrities of the year, and definitely one of the best-dressed mommies-to-be, whether she was on the red carpet or just out running errands!
2

Beyoncé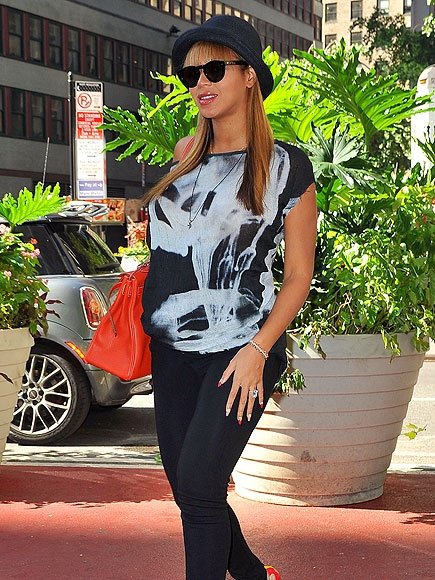 Although Beyoncé is young, she has already so many iconic moments in her career. However, some would argue that her most iconic moment of her entire career was at the VMAs, when she not only showed up to the red carpet displaying her baby bump with no warning, or moments later, when she performed Love on Top and exposed her baby bump after. This event led to months of lusting over her gorgeous maternity wear!
---
3

Kate Middleton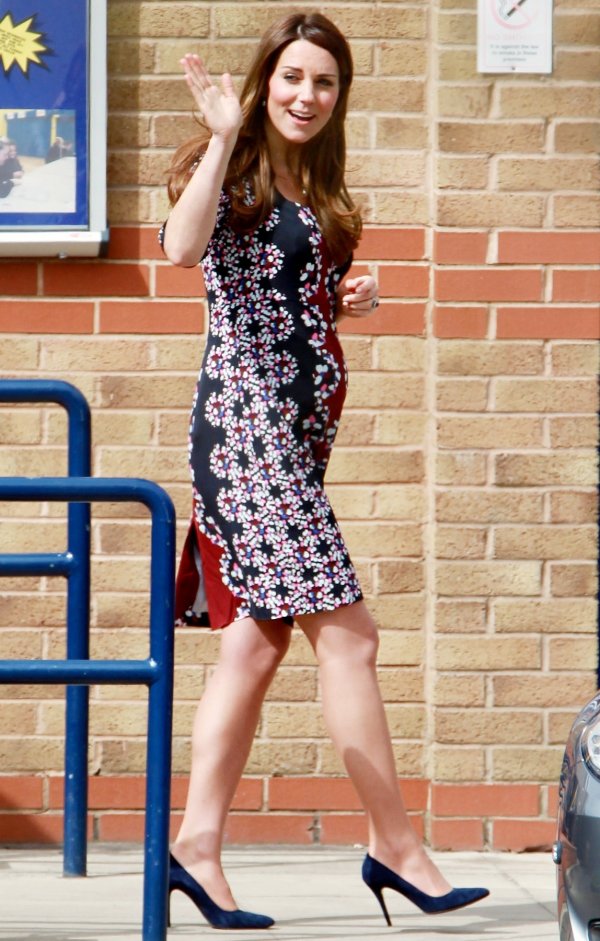 Although Kate Middleton unfortunately suffers with horrible morning sickness when pregnant, she never fails to look gorgeous and perfectly put-together when she's pregnant. Everyone drooled over her pregnancy style when she was pregnant with Prince George, and after she announced her second pregnancy, I'm not sure if we were more excited for a new royal baby or new maternity outfits!
---
4

Carrie Underwood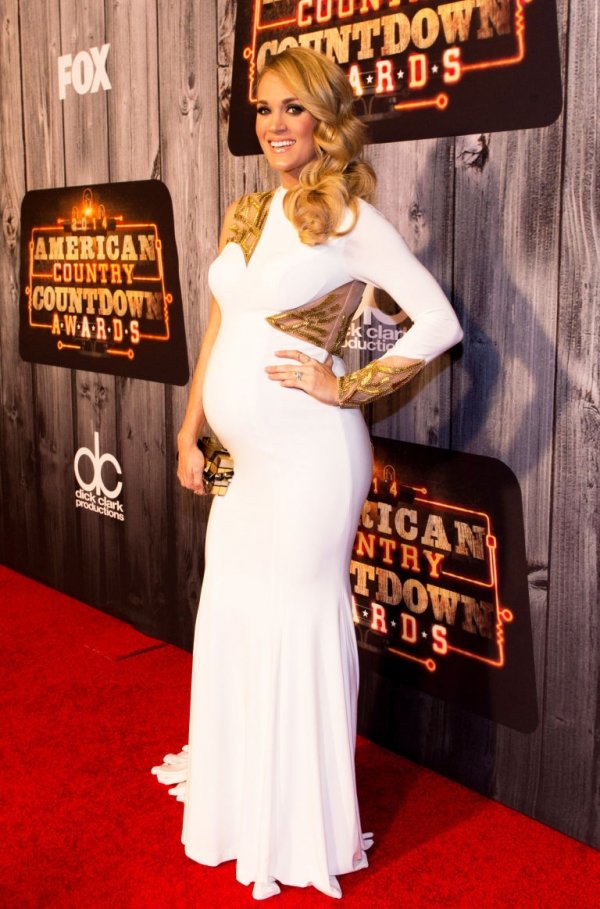 Carrie Underwood looks so awesome pregnant that sometimes I forget she's even pregnant to begin with! She recently performed at the American Country Countdown Awards, and I think that everyone, whether pregnant or not was jealous of how awesome she looked on that stage! Even when she's not on stage, though, and just out and about or tweeting pictures from home, I'm always impressed by just how awesome she dresses!
---
5

Kerry Washington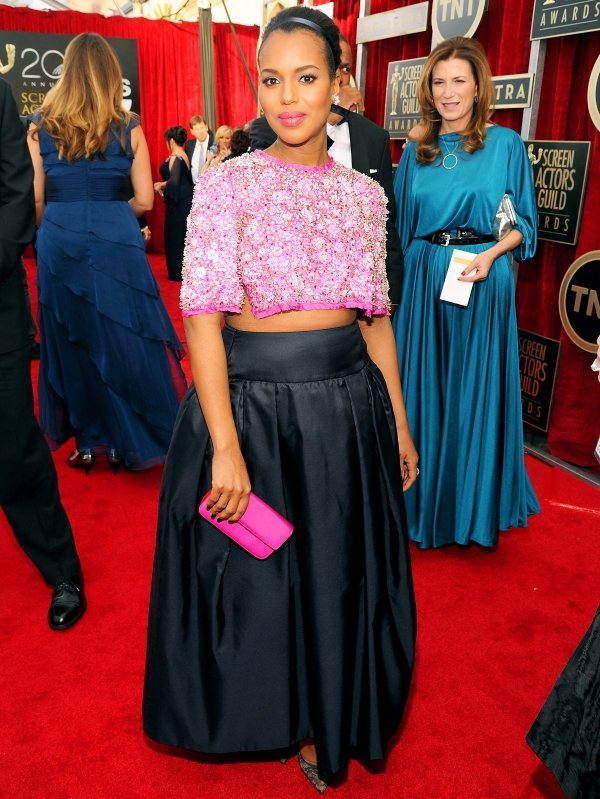 I couldn't mention country music's Carrie without mentioning television's Kerry! Kerry Washington happened to be pregnant during award season last year, which led to a myriad of gorgeous red carpet looks. It's not like anyone is shocked, though, there's not much that Kerry Washington doesn't do amazingly!
---
6

Kourtney Kardashian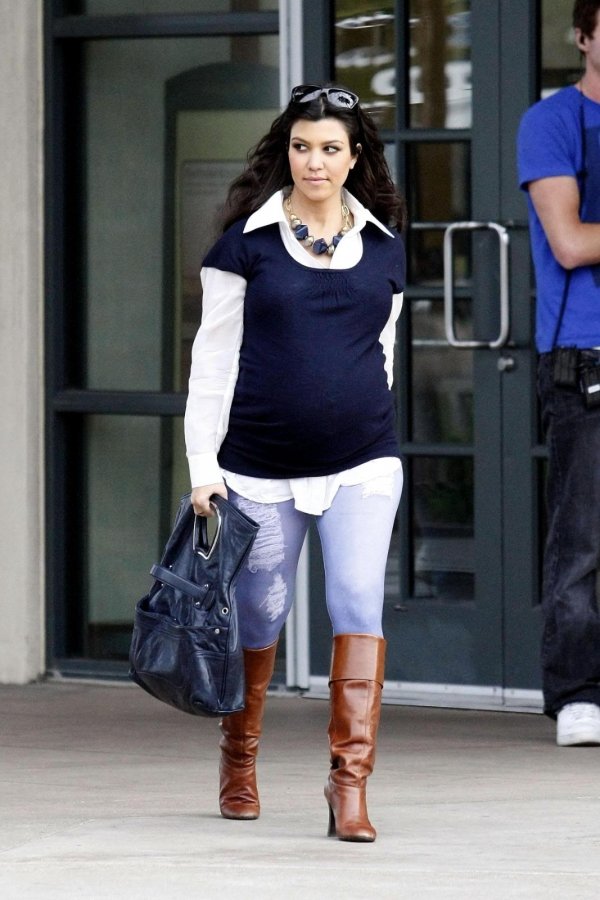 I'm not sure if I love Kourtney Kardashian's style more when she is or isn't pregnant, but thankfully, after just giving birth for the third time in six years, she hasn't spent much time out of maternity wear over the past few years! She always rocks a bohemian yet chic look, and her pregnancy style is no different!
---
7

Zoe Saldana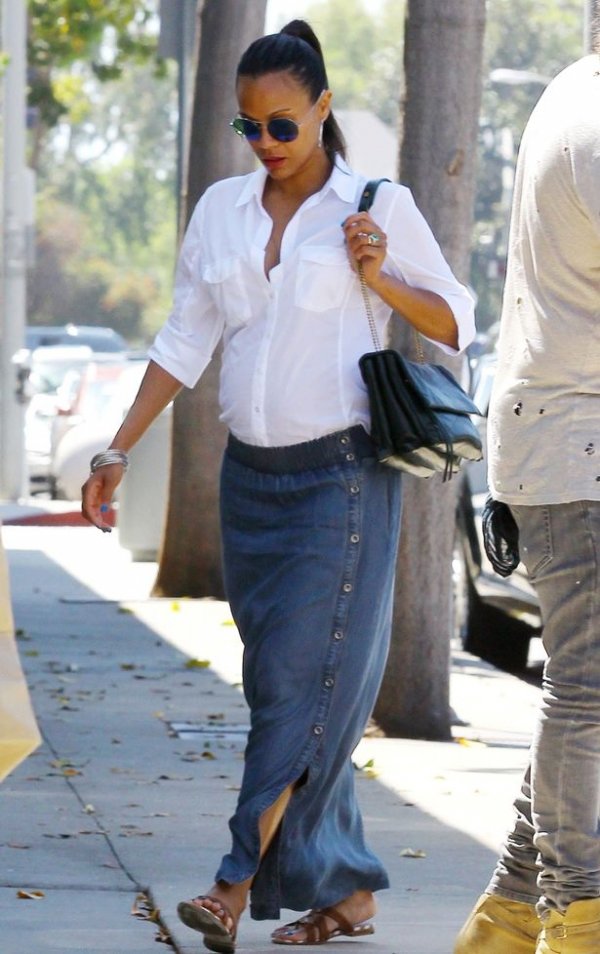 Zoe Saldana was recently pregnant with twins, which definitely can't be easy to dress for! And yet, Zoe Saldana did so with grace and poise! Everything she wore, whether designer or not, looked absolutely gorgeous on her throughout her entire pregnancy!
Who are your favorite pregnancy style stars of all-time? Because I'm a massive fan of Blake Lively and anything she wears, I loved her pregnancy style so much! Then again, all of these women rocked their own pregnancy looks, so it's hard to pick a favorite! Sound off in the comments!
---
Comments
Popular
Related
Recent