Steampunk fashion is gaining in popularity, which means you can probably see people sporting it more often. Steampunk refers to the art of re-imagining modern technology against the backdrop of steam powered technology, like what you'd find in Victorian times or the old Wild West. Steampunk fashion includes these items, in addition to clothing and jewelry that highlights the trend. Check out these ideas and you'll have a better idea of what steampunk is.
Table of contents:
1

Silver Wing Key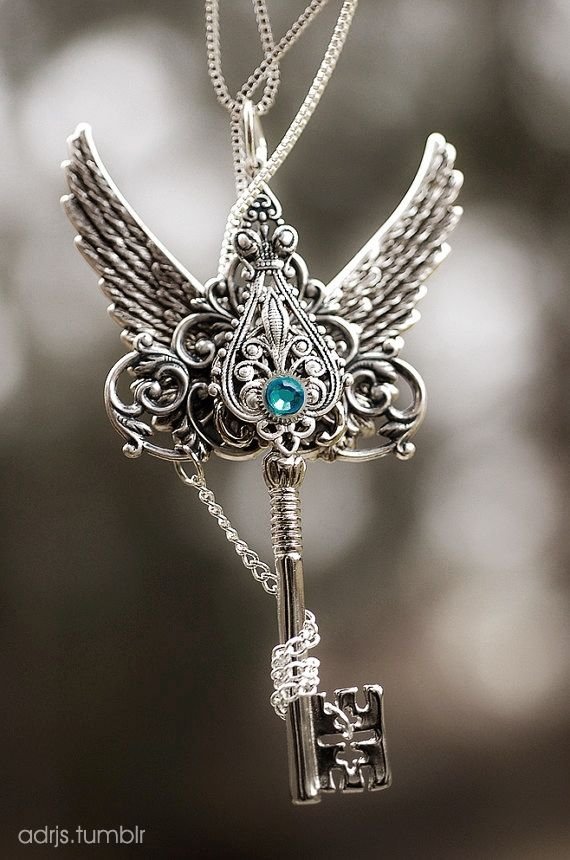 Via Steampunk Key
This steampunk fashion makes a great pendant for a necklace or keychain.
2

Steampunk Camera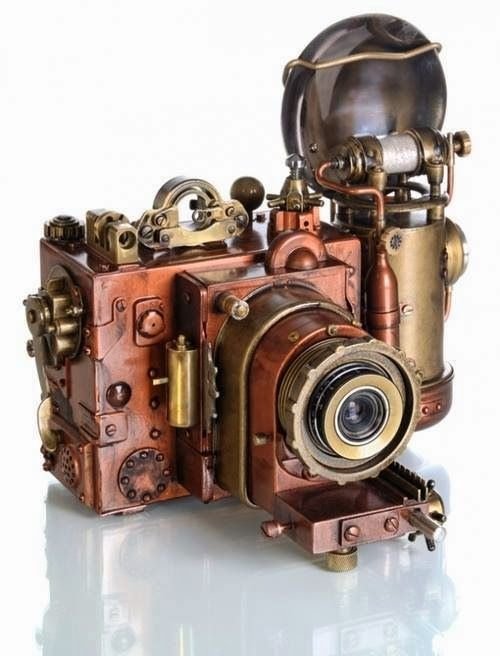 Via kolaverism.blogspot.hu
It looks old timey, but works much like modern cameras do. What a great combination of the past and present, don't you think?
3

Beautiful Necklace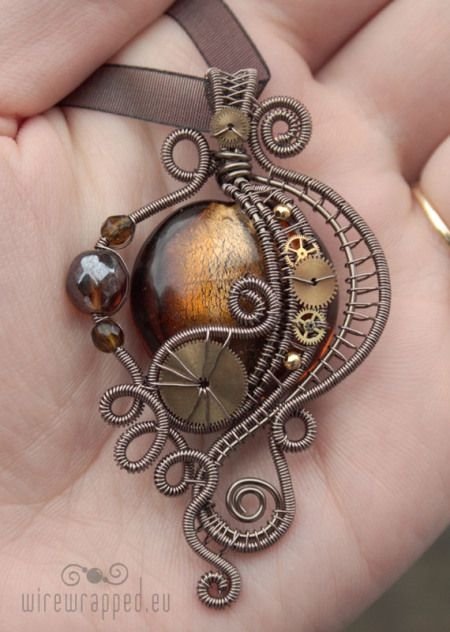 Via Busy
Clearly, this necklace isn't really from Victorian times, but it nicely epitomizes the steampunk trend and is reminiscent of the era.
4

Gothic Victorian Bustle Jacket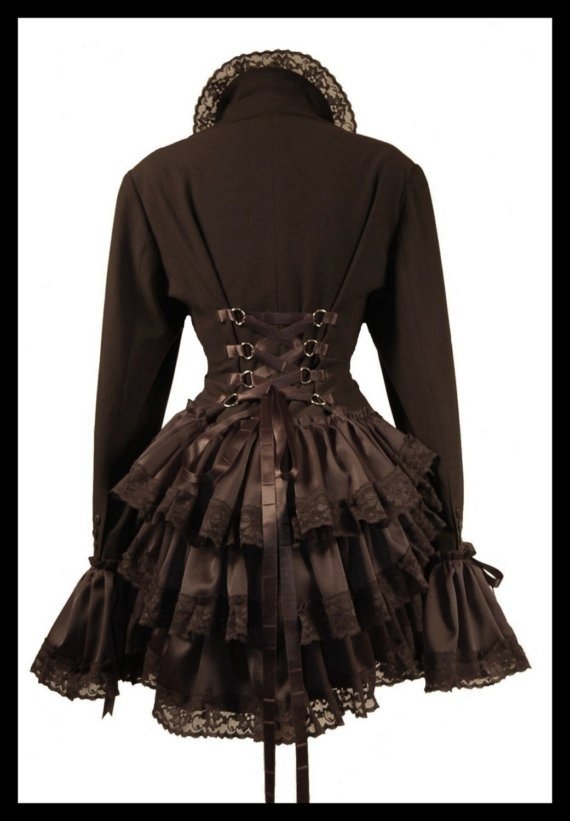 Via Unavailable Listing on Etsy
This style of clothing is part of the steampunk trend and is a modern take on the old Victorian way of dressing.
5

Steampunk Feather Headpiece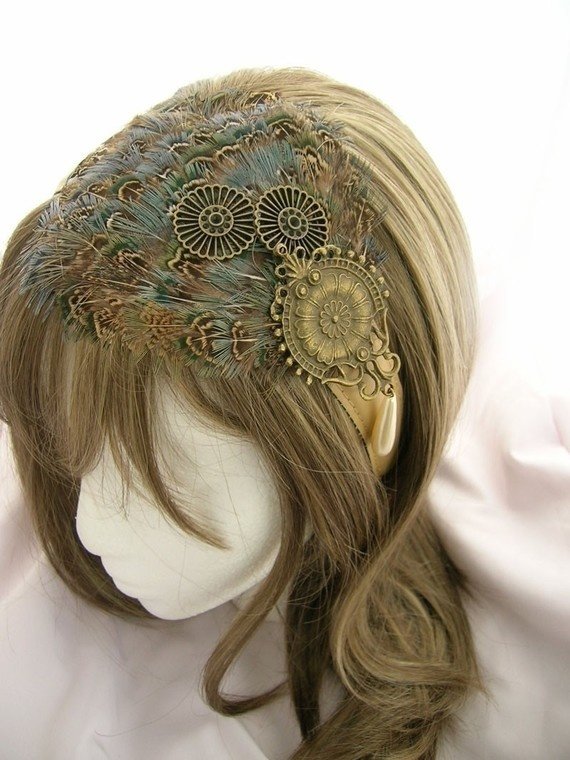 Via Unavailable Listing on Etsy
I love how this headband is steampunk without going overboard.
6

Steampunk Nail Art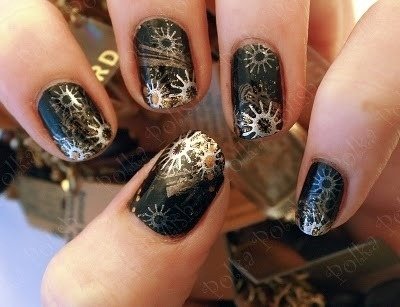 Via Nails by Stoneageaccess on Indulgy.com
Nail art is huge right now and is a fun way to try out the steampunk trend.
7

Belt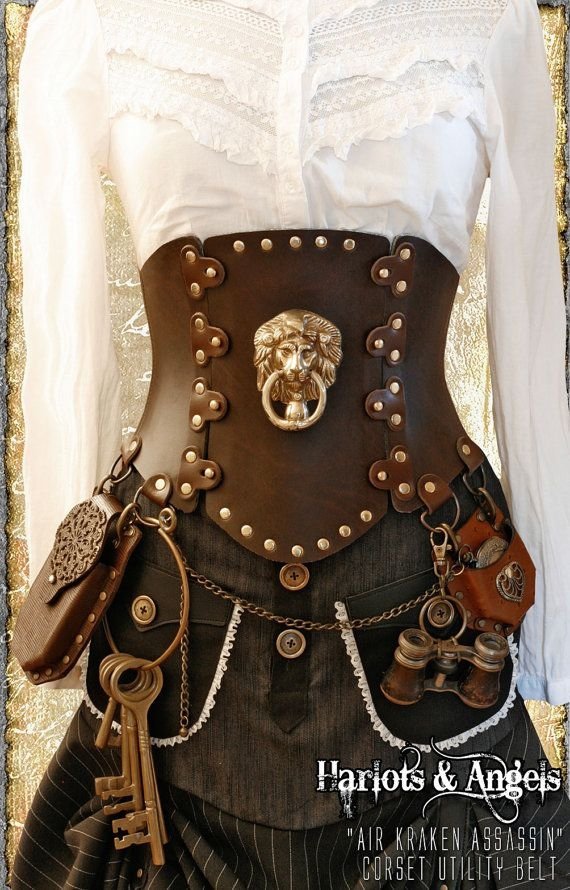 Via Items similar to brown Steampunk ...
This steampunk belt comes equipped with all sorts of embellishments. I love how it looks with this skirt and shirt.
8

Victorian Cuff Bracelet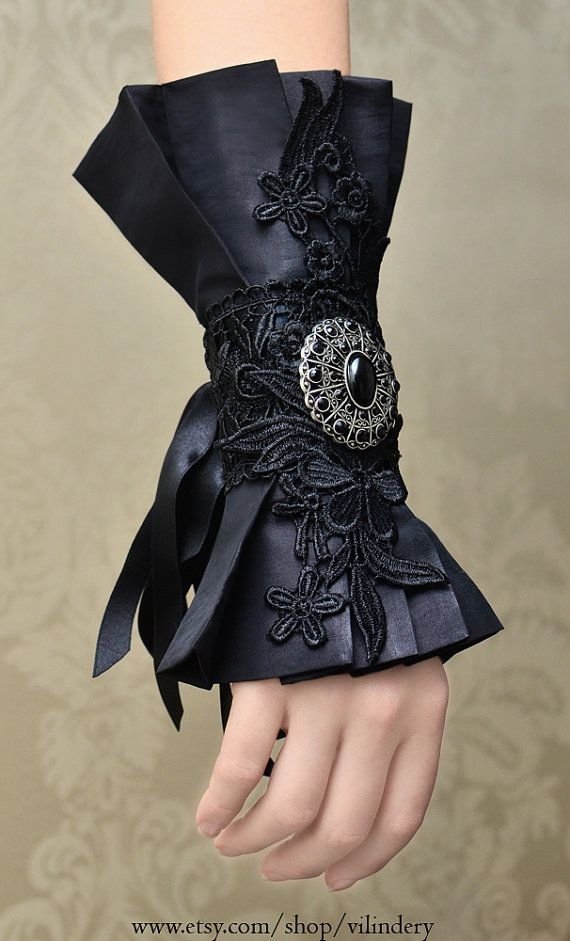 Via Beautiful Gothic Victorian Cuff Bracelet ...
This beautiful bracelet is perfect for outfitting yourself in all things steampunk.
9

Mechanical Clock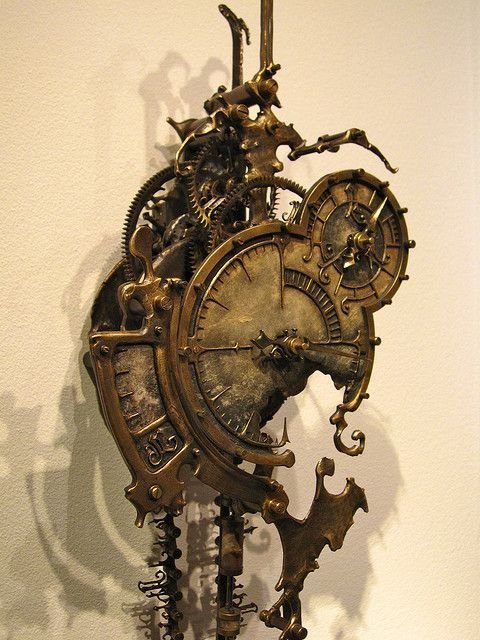 Via Mechanical Clock 6 — Steampunk ...
Inventions like this are what steampunk is all about.
10

Entire Outfit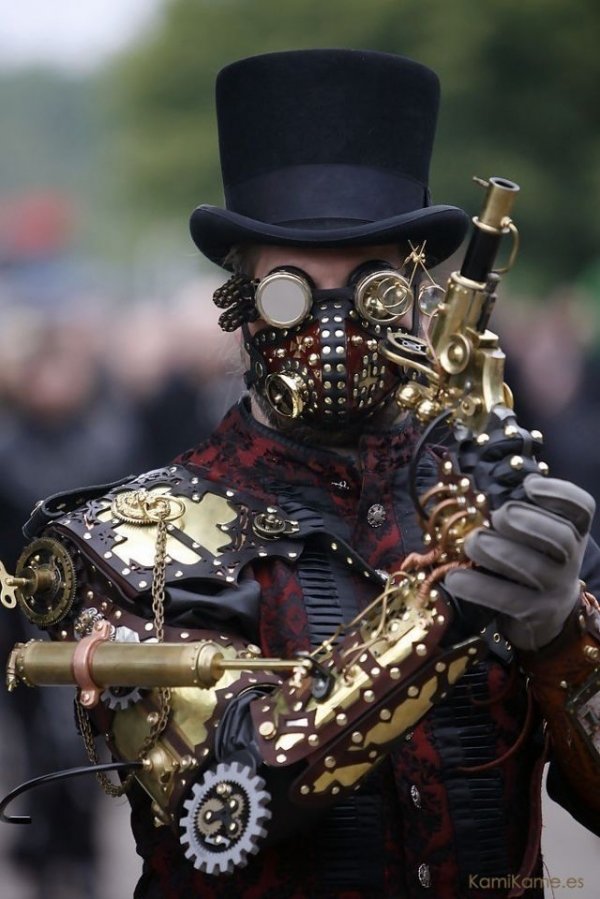 Via Wave Gothic Festival
This guy knows how to get decked out in the steampunk fashion trend!
11

Leather Holster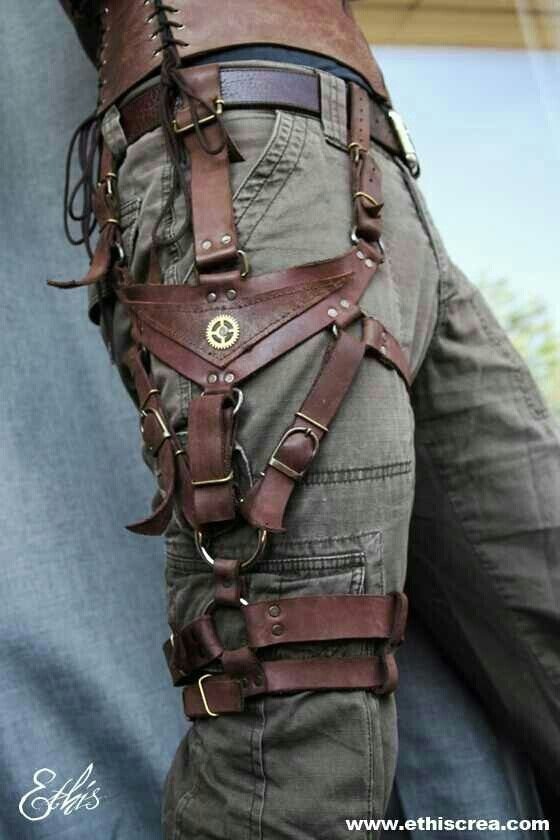 Via swordsssssss
Add this to your steampunk closet and you'll definitely look the part.
12

IPhone Case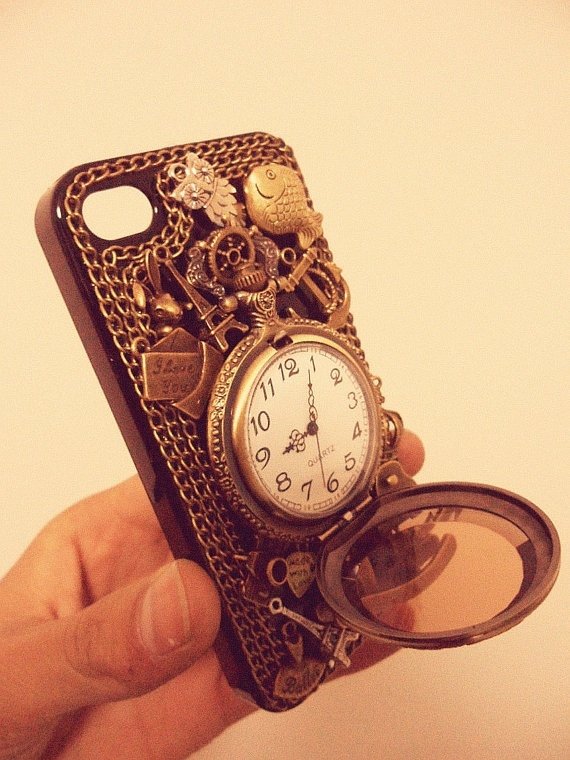 Via 19 Crazy, Cute, and Creative ...
This smartphone case is the perfect example of modern technology combined with old timey technology.
13

Steampunk Hourglass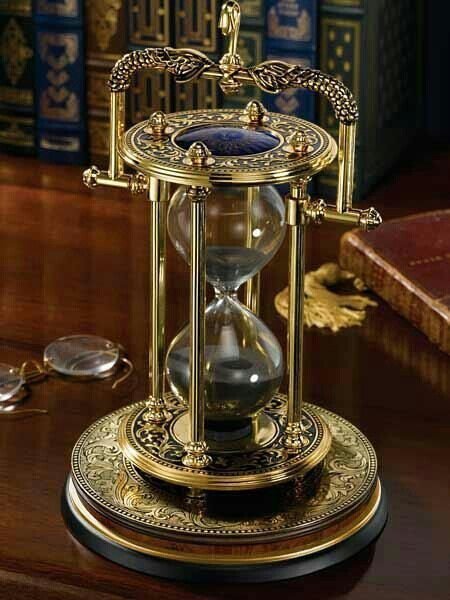 Via Steampunk
This would look really cool on an office desk or on your mantle.
14

Steampunk Mask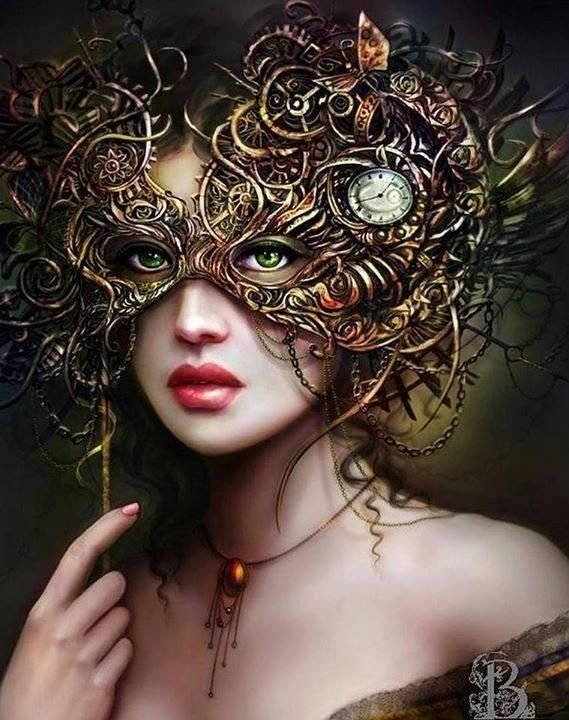 Via Welcome to Twitter - Login ...
I would love this for a costume or Halloween party.
15

Dusky Dress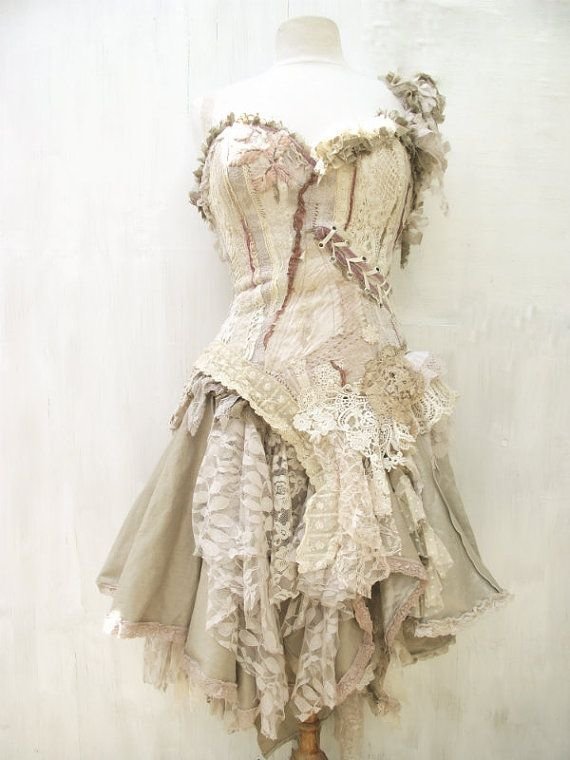 Via RESERVED LISTING.........Dusky dress
This beautiful Victorian era dress is a great addition to your steampunk wardrobe.
16

Steampunk Fashion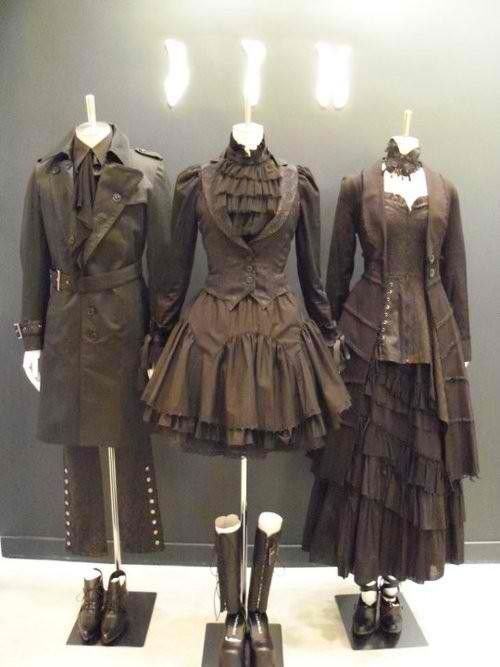 Via My Style
I love the one in the middle! Which one is your favorite?
17

Steampunk Bow Tie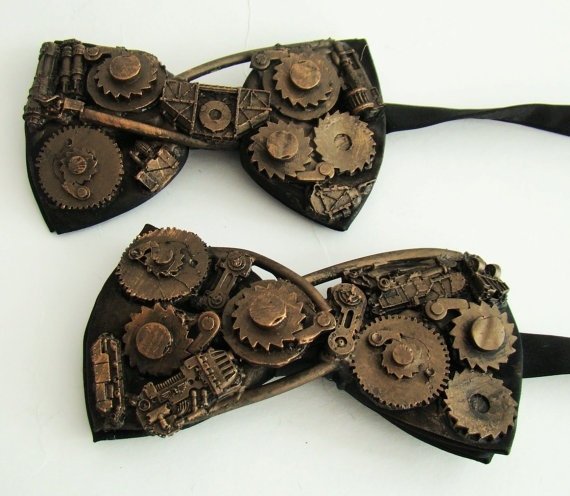 Via Unavailable Listing on Etsy
This fantastic little creation would be a great way to ease into the steampunk trend with your guy.
18

Leaf Boots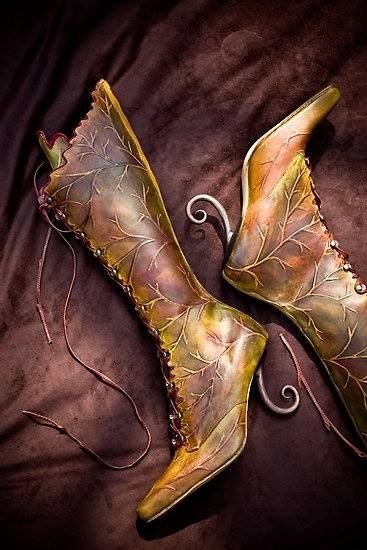 Via Heavenly Heels - Consider the ...
These steampunk books are pretty awesome, but I'm not sure they'd be that easy to walk in.
19

Steampunk White Rabbit Mask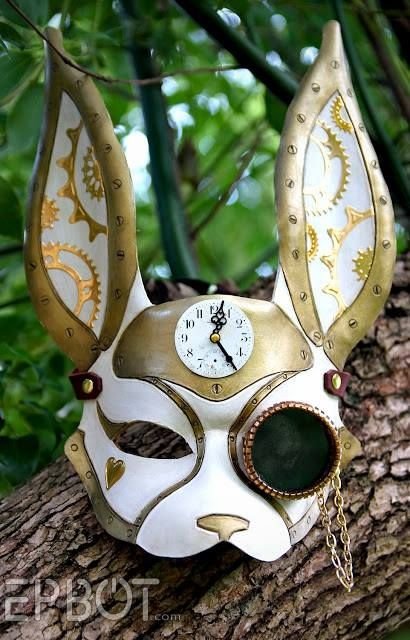 Via pinterest.com
How cool is this mask? It would be so much fun to wear, don't you think?
20

Tooled Leather Wrist Cuff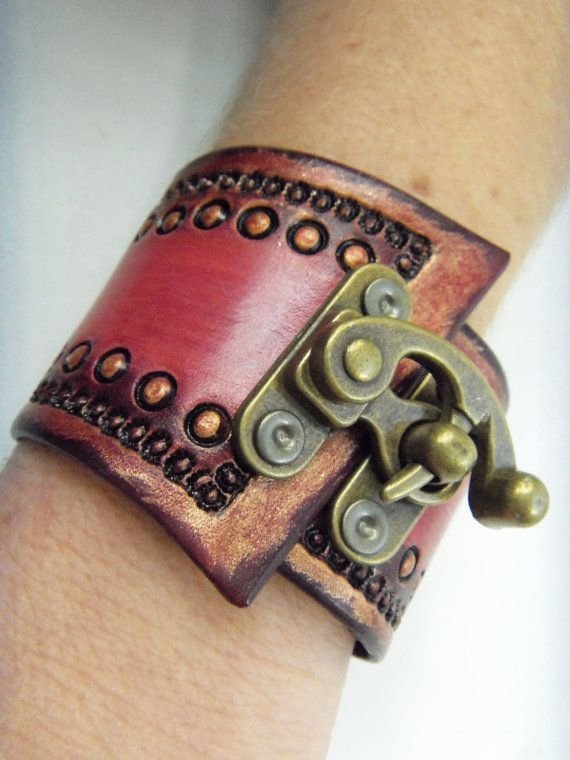 Via Flamingo Pink Steampunk Tooled Leather ...
The clasp on this cuff makes it the perfect steampunk example.
21

Comfy Outfit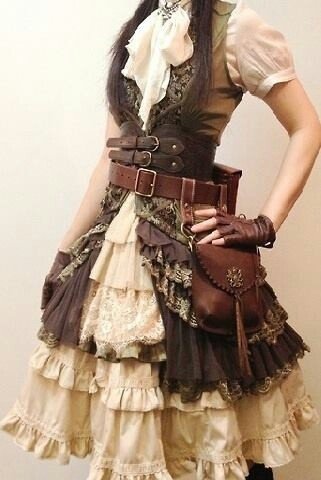 Via Steam punk
There is a lot of steampunk going on in this outfit, but it still looks pretty comfortable.
22

Cover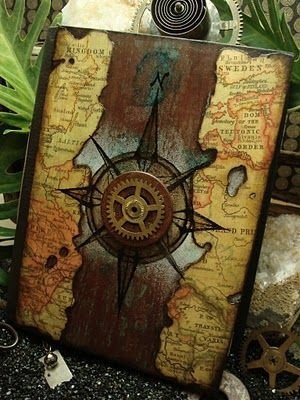 Via Altered Alchemy Gallery: Handmade Journals
A cover like this would be great for your iPad or e-reader.
23

Peasant Blouse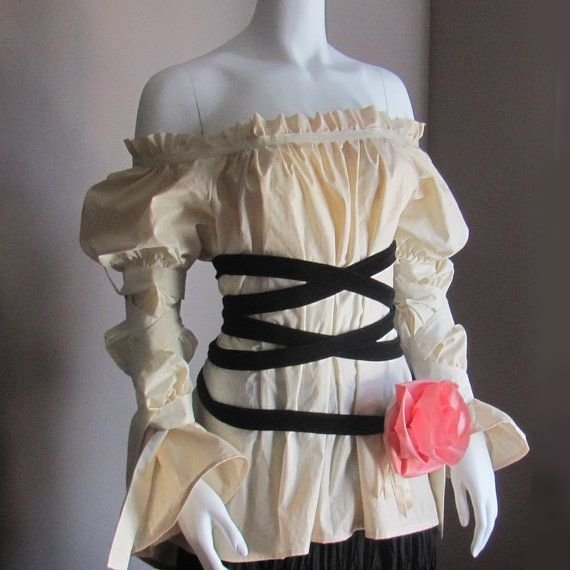 Via Plus Size. Blouse. Women. White. ...
This peasant blouse is adorable and it isn't too over the top either.
24

Wall Art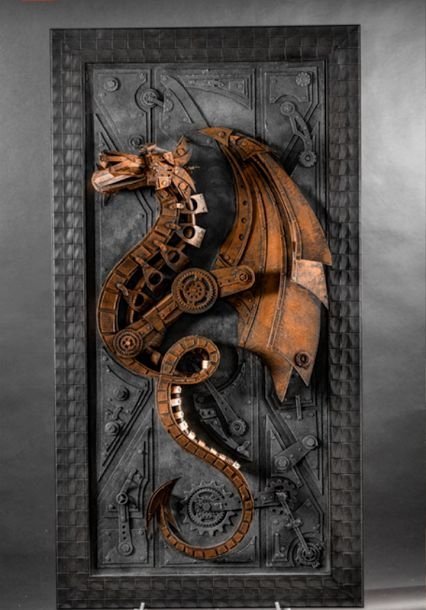 Via Eco-Friendly Steampunk Sculptures : steampunk ...
This piece of steampunk wall art would be super easy for an artistic person to create out of junk.
25

Steampunk Rose Pendant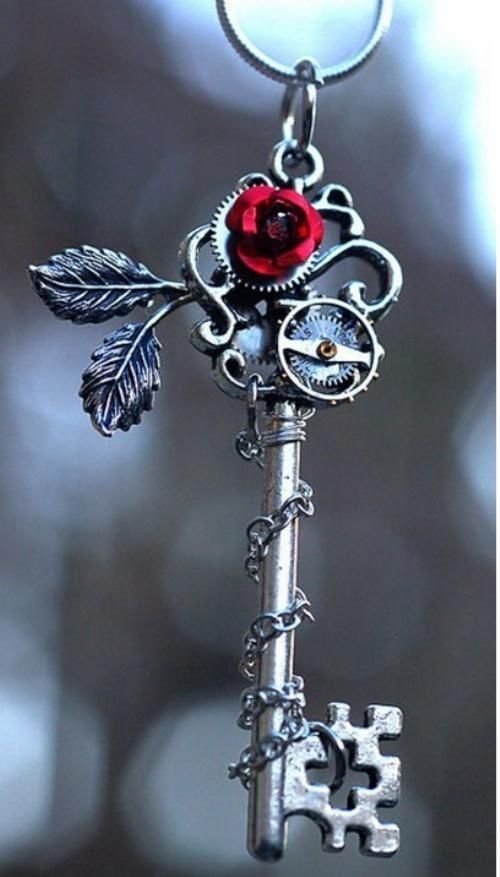 Via funky-fashion-5
I love the tiny gear on this necklace. It's subtle, but still epitomizes steampunk.
26

Steampunk Gun
Via Unavailable Listing on Etsy
For real? My kids would love these steampunk Nerf guns!
27

Steampunk Top Hat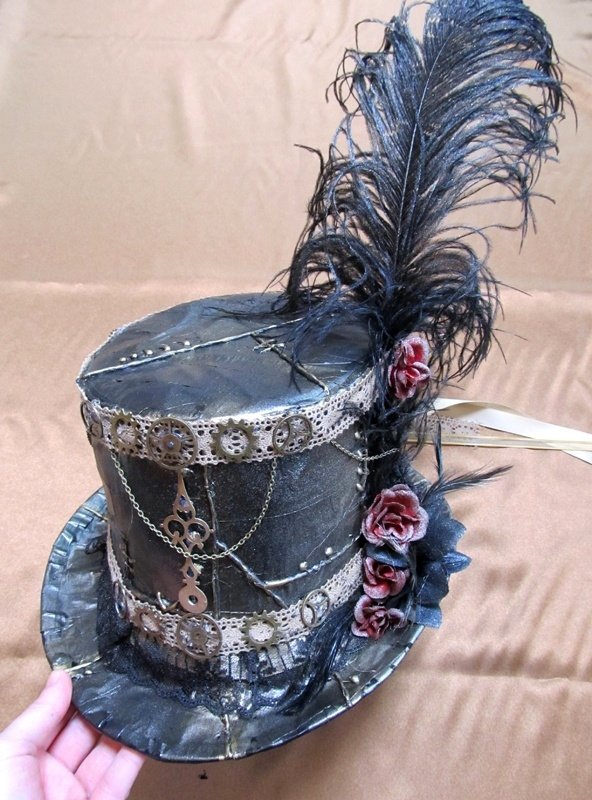 Via Diy Duct Tape Steampunk Top ...
In keeping with the Victorian aspect of the steampunk trend, you can don this beautiful top hat.
28

Genealogical Tree Necklace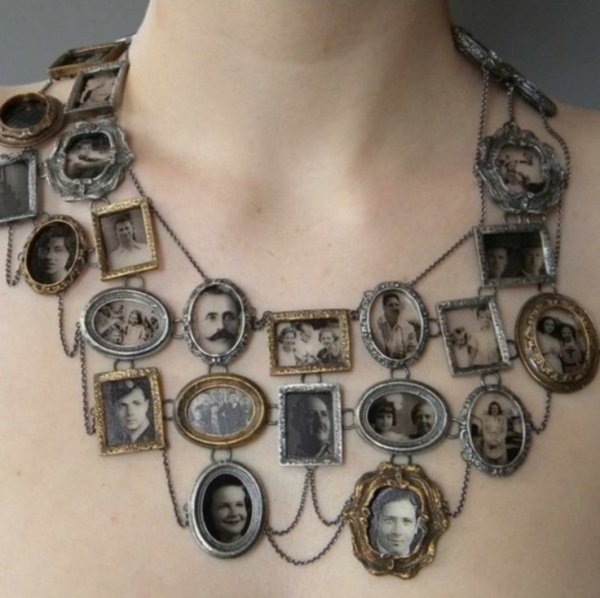 Via Genealogical Jewellery
I love the old time feel of this necklace, though I don't think it would be that easy to wear.
29

Steampunk Goggles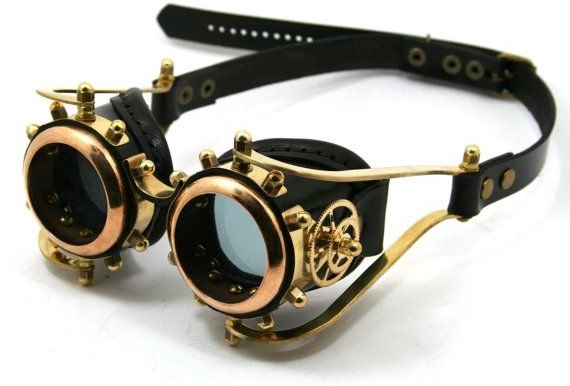 Via Unavailable Listing on Etsy
I keep seeing these goggles all over the place these days.
30

Finger Cuff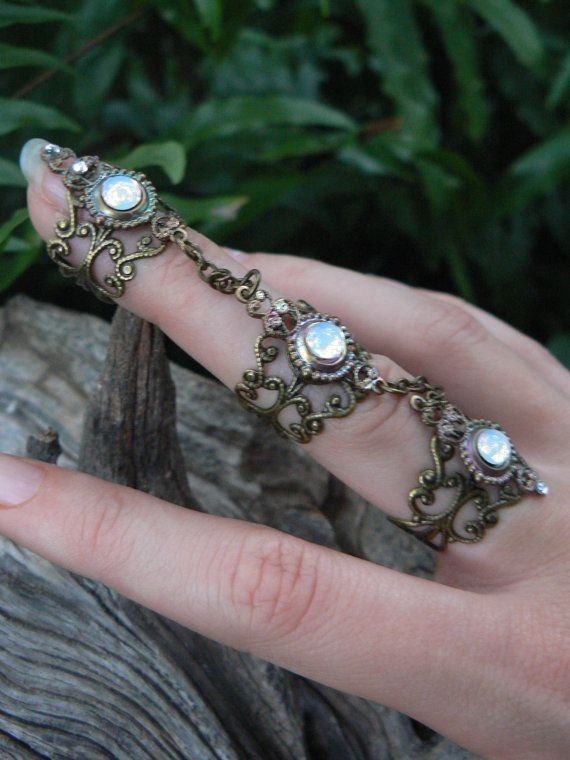 Via triple armor ring nail ring ...
This steampunk inspired finger cuff is super unique and really beautiful.
31

Gothic Steampunk Pin Pendant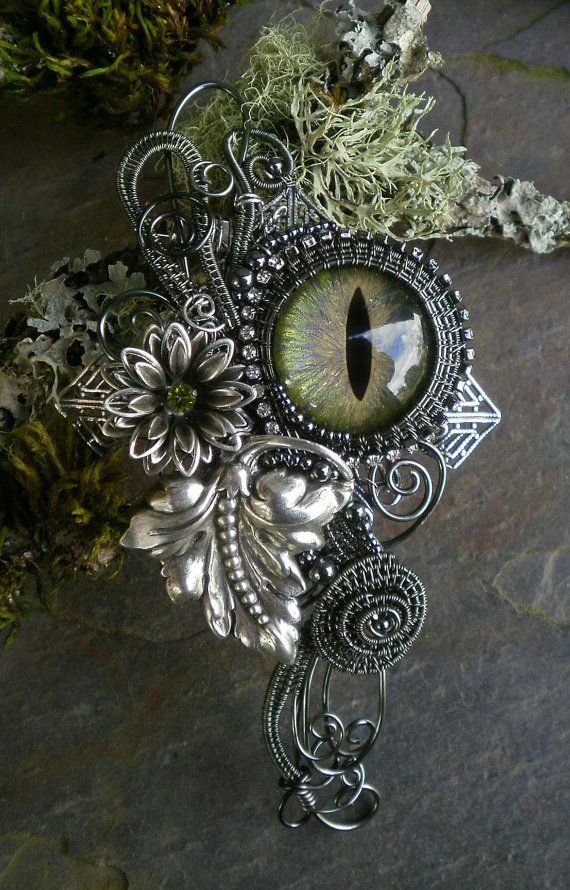 Via Gothic Steampunk Pin Pendant Botanical ...
I can't imagine how cool this would look on a steampunk outfit.
32

Ear Cuff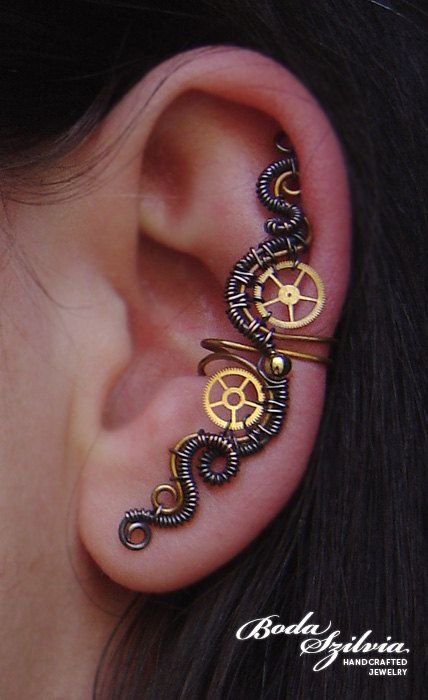 Via Copper and brass wire wrapped ...
The gears and wires on this ear cuff are what steampunk is all about.
33

Another Top Hat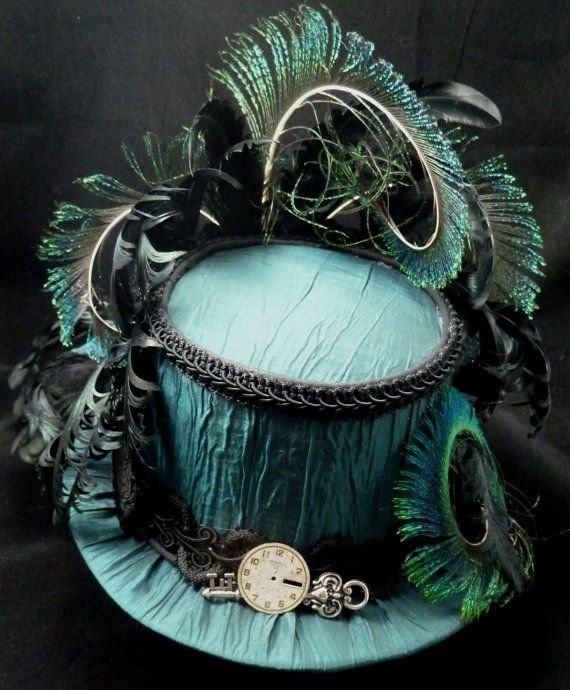 Via Mini Top Hat - Emerald ...
I can't even begin to describe how cool this blue top hat is. I don't think I could pull it off, but it is really fun to look at.
34

Basket Purse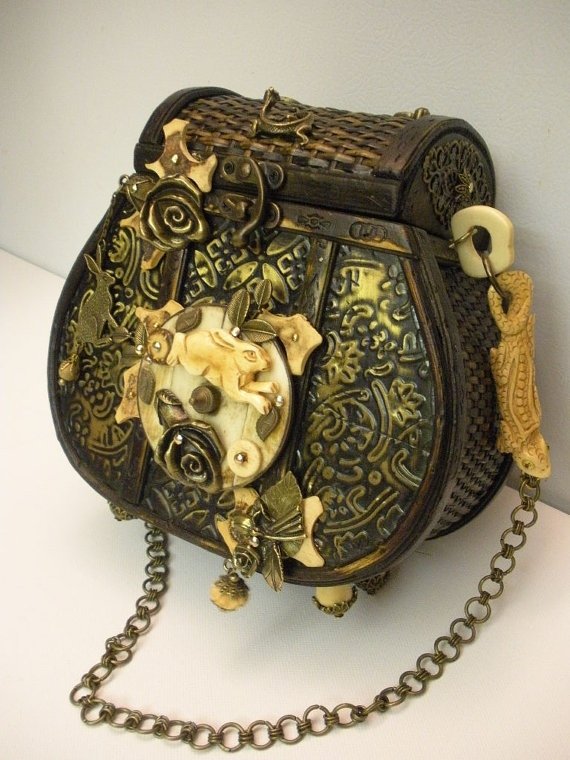 Via Etsy :: Your place to ...
This fantastic steampunk purse is both functional and super cool looking.
35

Steampunk Boots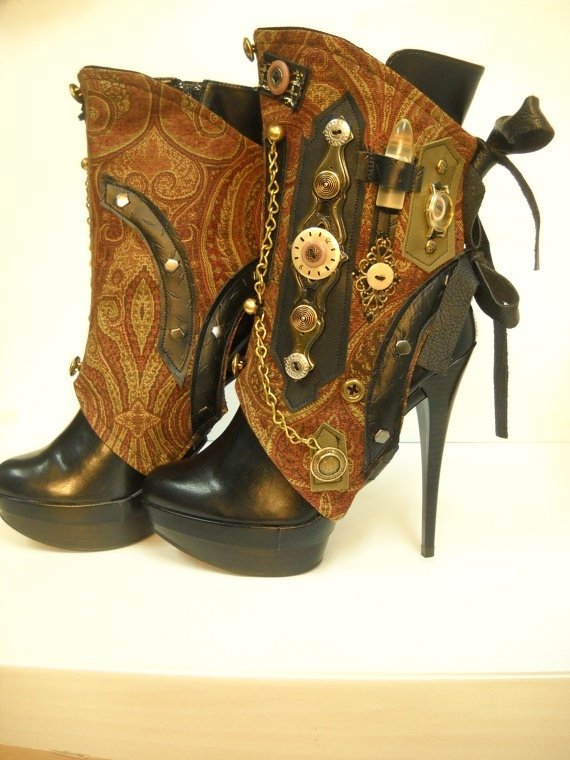 Via By J. Souza - Steampunk ...
I absolutely love these boots!
36

Bow and Arrow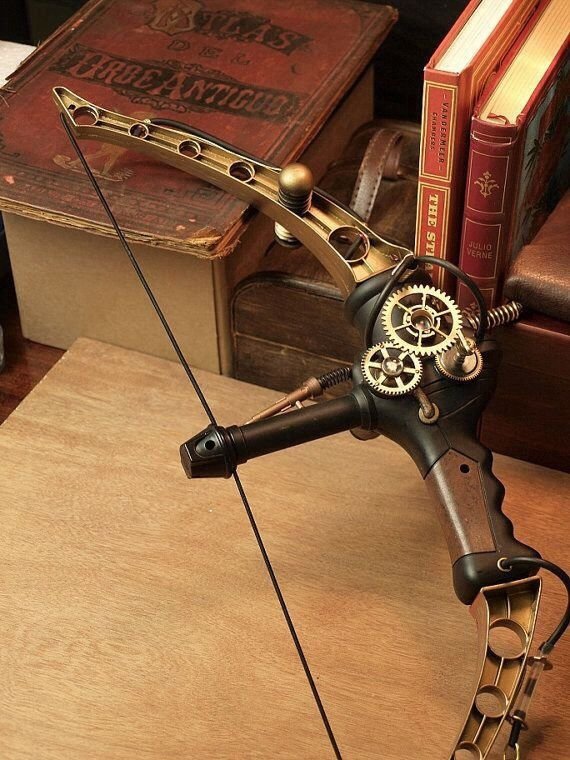 Via Inspiring Ideas
This is a fantastic prop for your steampunk outfits, but it also makes a great piece of decor for your house.
37

Corset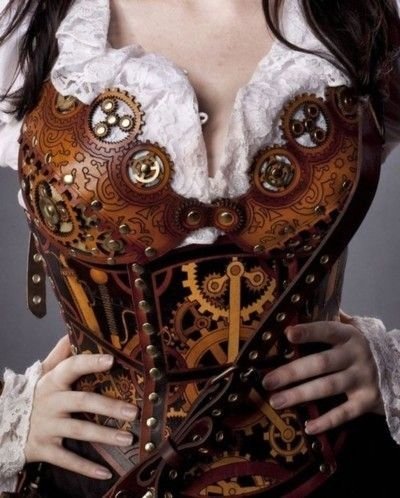 Via steampunk corset
I don't know how Victorian women wore corsets day after day, but this one is very pretty.
38

Bird Sculpture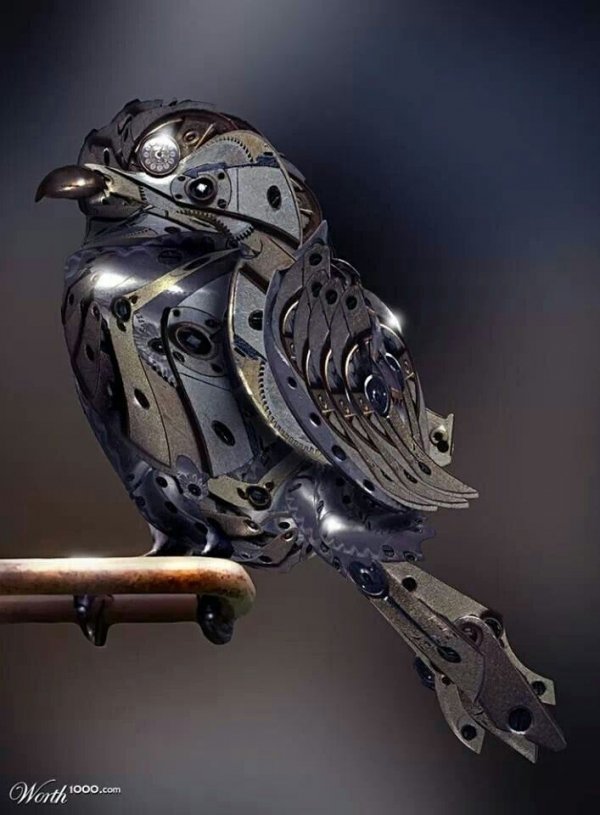 Via Science Fiction + Steampunk..!! Yet ...
This cute steampunk bird is adorable and fun.
39

Leather Handbag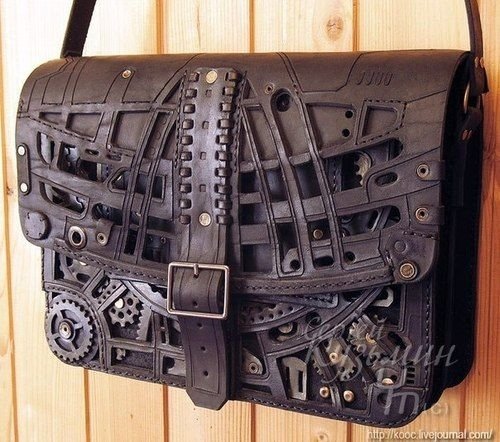 Via - Sergueї kooc
This handcrafted leather handbag is a super awesome way to display your love of steampunk.
40

Great Dress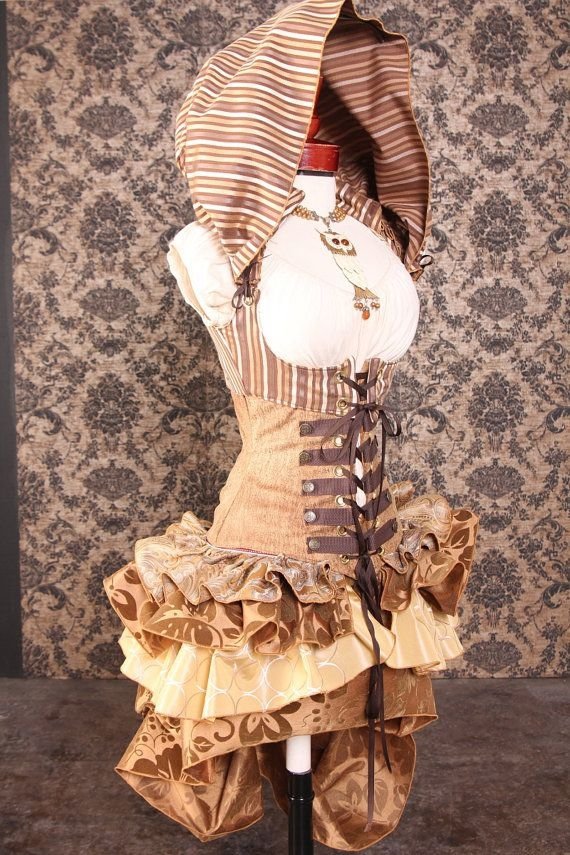 Via HALF PRICE-Rib Cage 29 to ...
I would love to be able to wear this and not look like I was heading to a Halloween party.
41

Male Fashion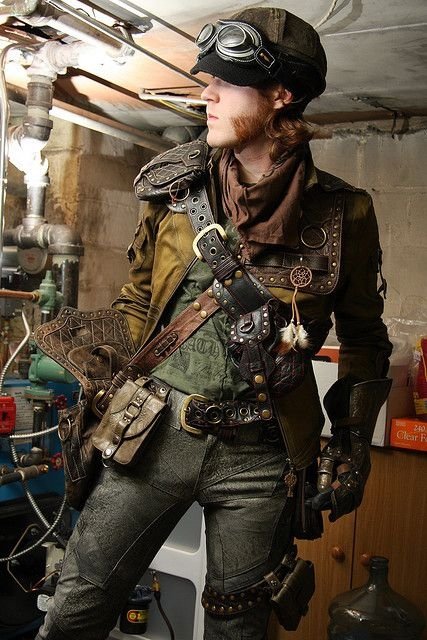 Via Delicious Boutique Steampunk Beyond
Getting your guy to do steampunk might be easier with this getup.
42

Abandoned Steampunk Industrial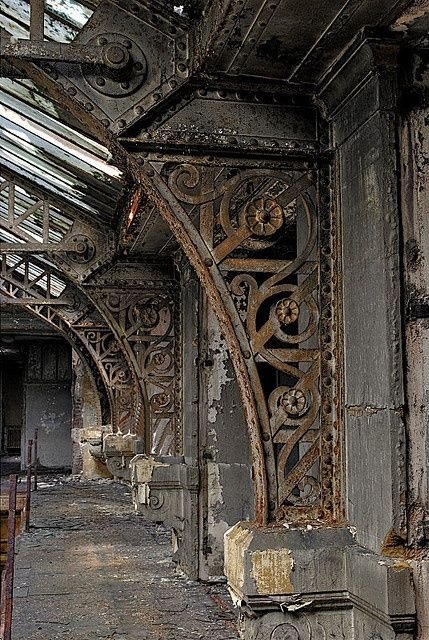 Via SteamCircus.com - Timeline Photos | ...
I'd love to go here and take some great photographs.
43

Wall Clock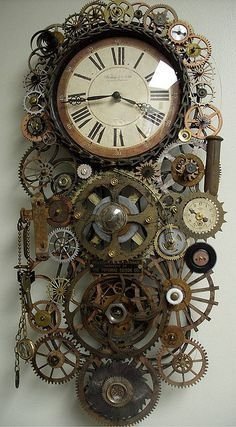 Via ConTentimuS: Archive
This would be a great piece for your love of steampunk without having to fill your closet with clothes and accessories.
44

Brown Steam Bolero Jacket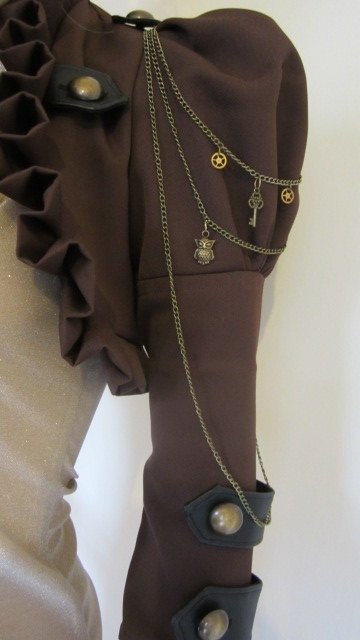 Via Brown Steam Bolero Jacket Steampunk ...
The details on this jacket are pretty spectacular.
45

Jacket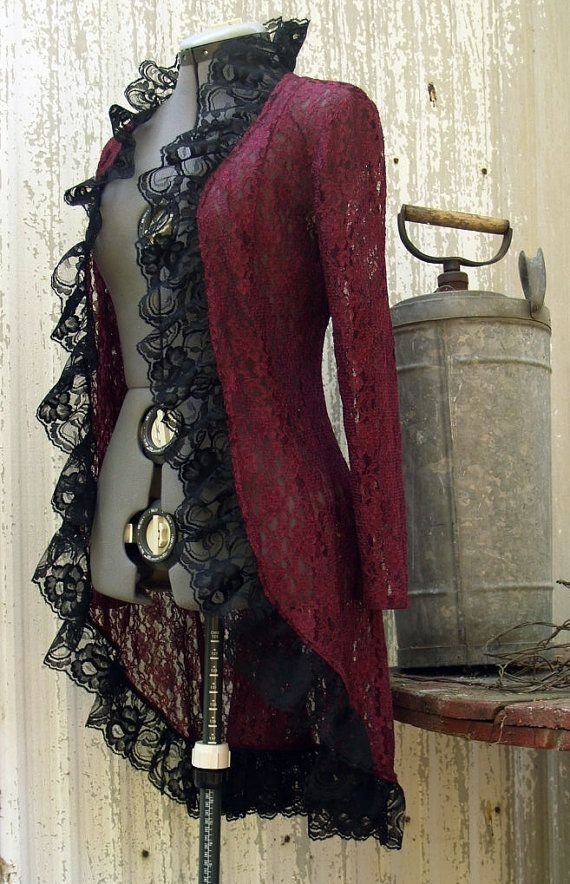 Via Lace Jacket Victorian Steampunk Flare
I think this steampunk jacket would look great with a pair of dark jeans and tall black boots. What do you think?
46

Tiny Steampunk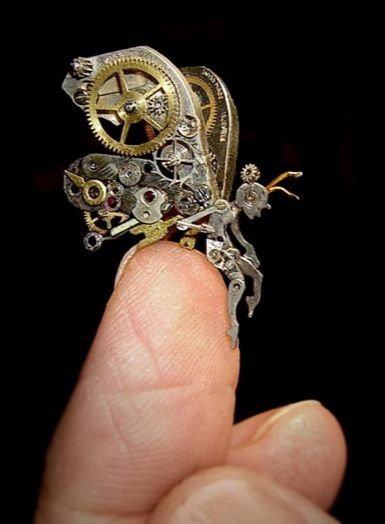 Via steampunk scene
This tiny example of steampunk is super cute and really fun.
47

Armored Cat and Mouse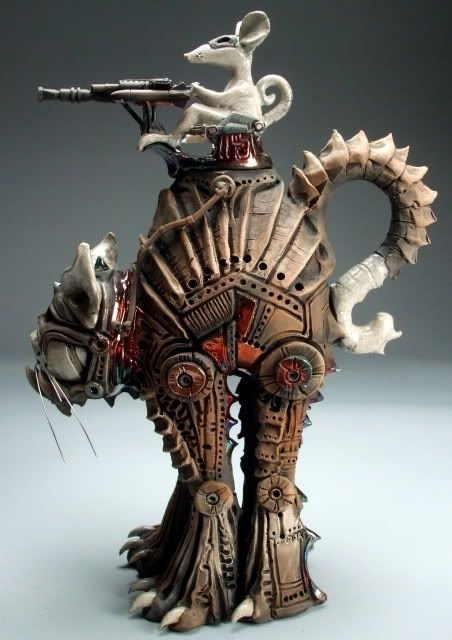 Via hiddenridgegallery.com
I'm not sure what I would do with this, but it is a pretty fantastic creation.
48

Addams Family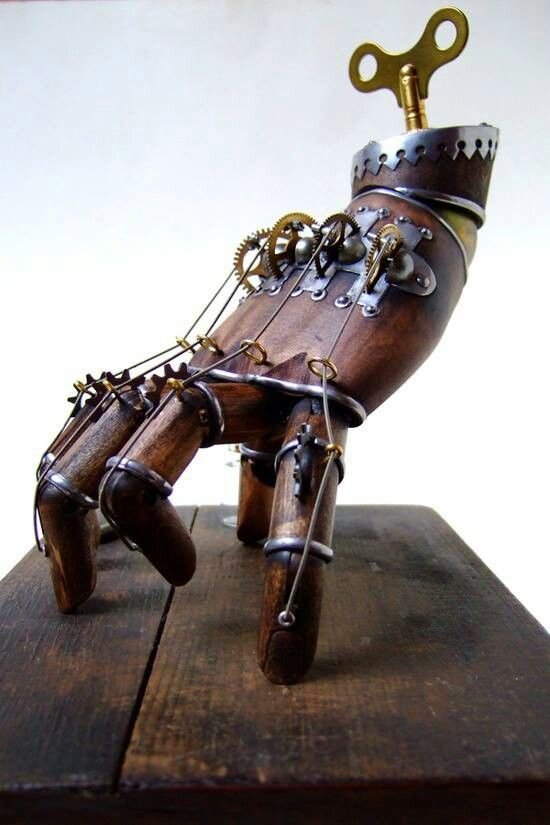 Via spookypop.com
This is strange, but it definitely fits the steampunk trend.
49

Blue Red Riding Hood Raincoat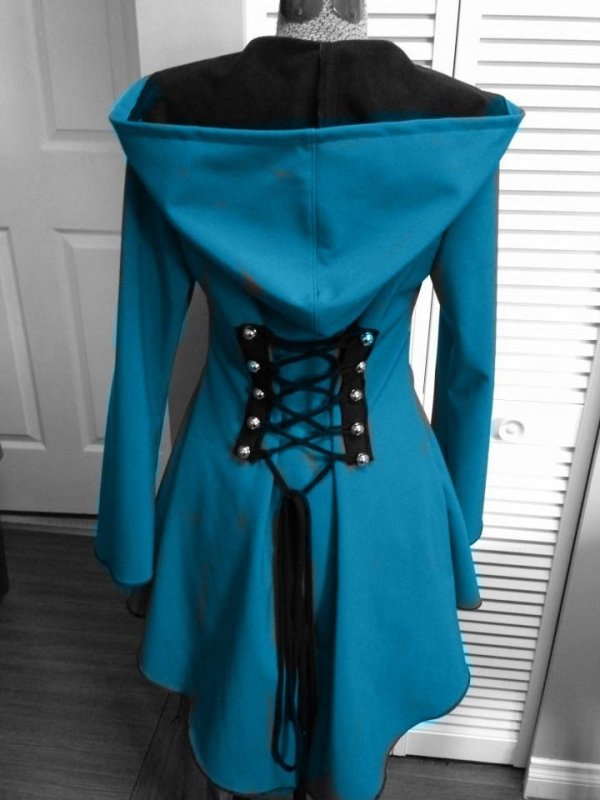 Via Ocean Blue corset laced hoodie ...
I love how this is a little bit steampunk and a little bit modern.
50

Booties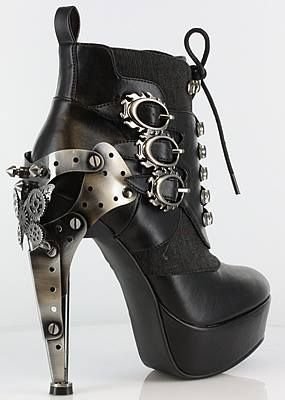 Via Bottines Steampunk cuir et Prince ...
You would definitely make an impression walking around town in these bad boys.
51

Leather Bracelet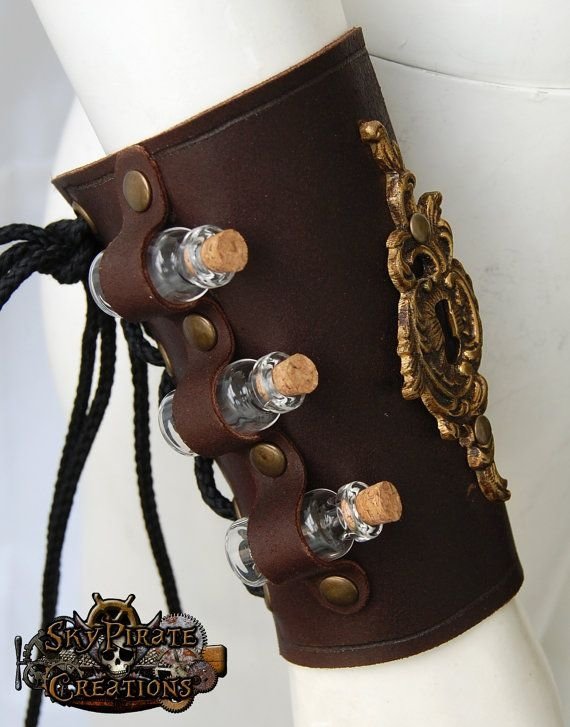 Via Steampunk The Alchemist Leather Bracer
I like the addition of the tiny little bottles. Really cute!
52

Music Note Ring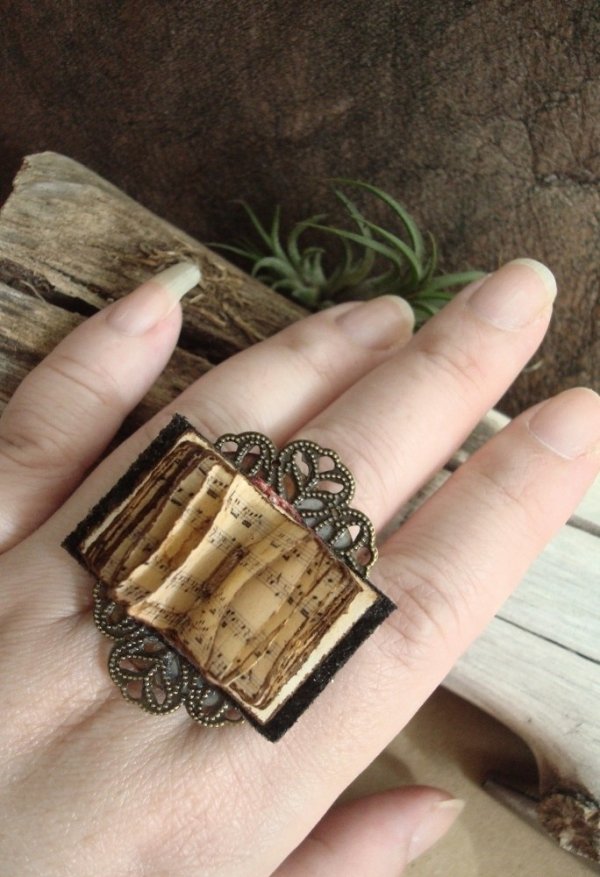 Via Music (RustART Series) - Wearable ...
This ring is too big for everyday wear, but would be fun for a steampunk costume.
53

Clock Necklace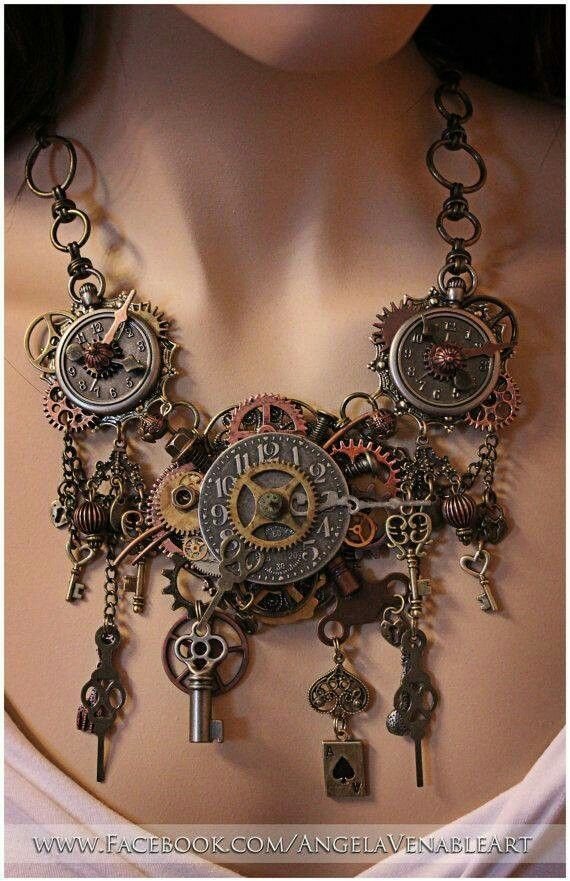 Via accessorie's
This is another example of the gears and cogs that make up the steampunk trend.
54

Modern Victorian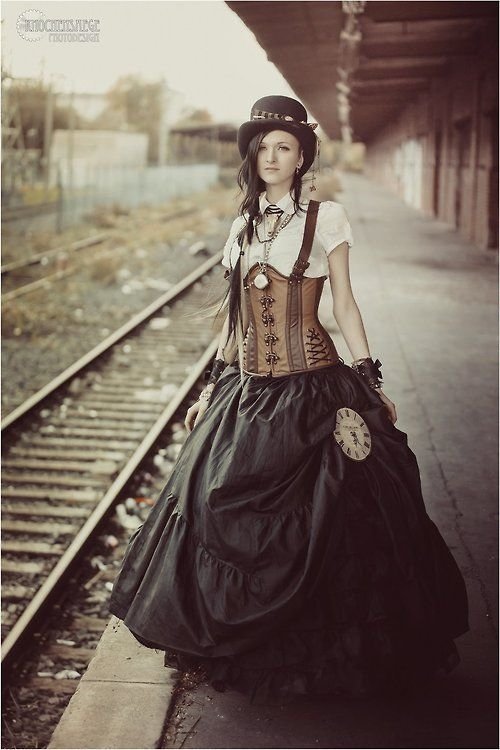 Via - Model : Fille de Porcelaine ...
It looks like a Victorian dress, but with a modern twist. I love it!
55

Little Animals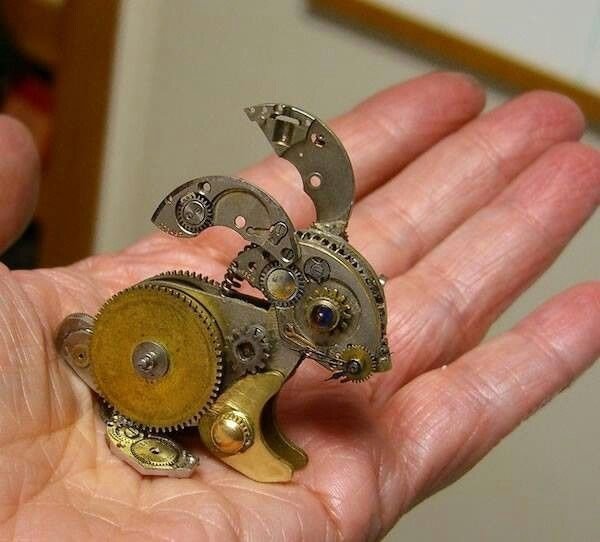 Via allnaturalarts.wordpress.com
Steampunk artists make a lot of these really cute little sculptures.
56

Key Pendants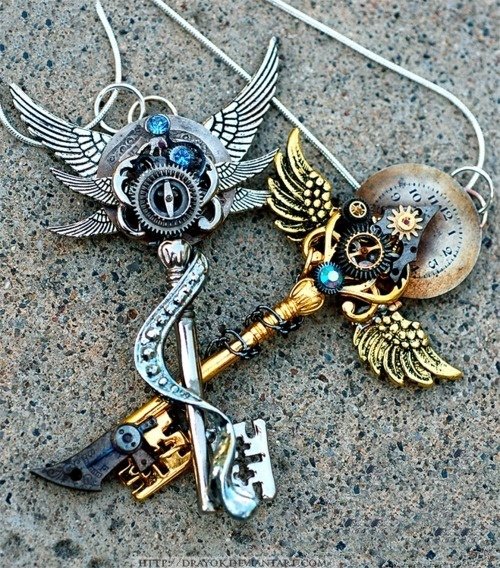 Via steampunk.burn.at
The key trend in steampunk jewelry is pretty popular.
57

Tall Boots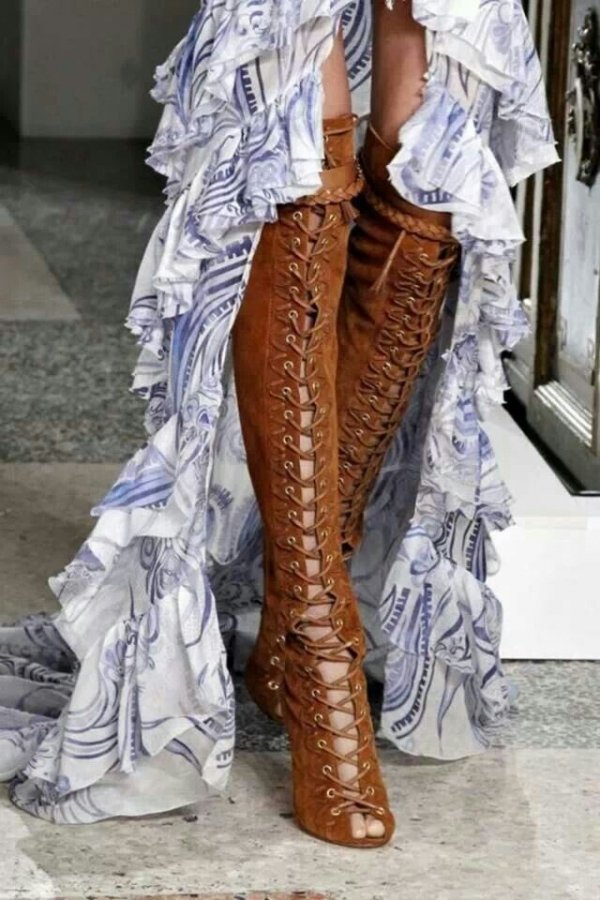 Via Steampunk
I cannot get enough of how awesome these steampunk boots are.
58

SteamPunk Dragon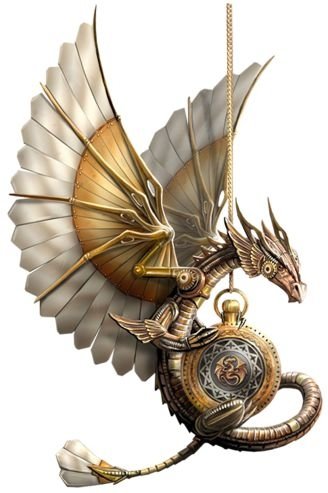 Via Steampunk
This would be a fun gift for the steampunk lover in your life.
59

Steampunk Bolero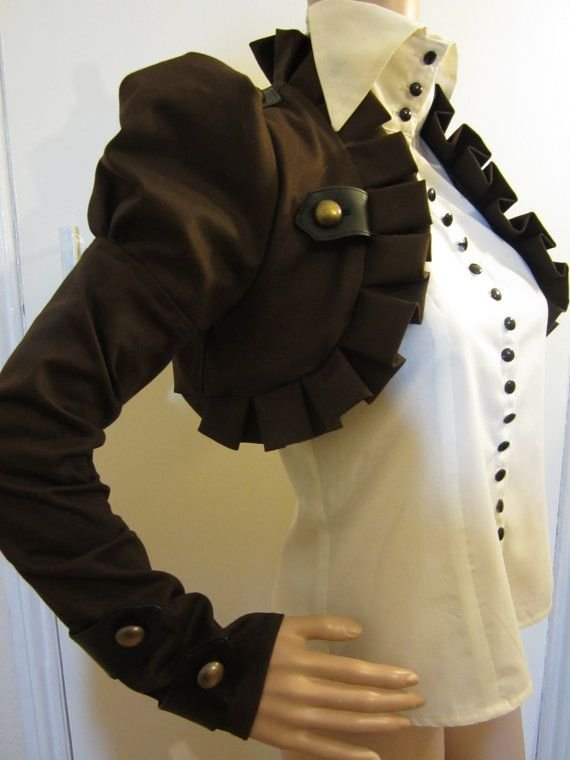 Via Brown Long sleeves pirate steampunk ...
This is really cute with the white shirt.
Do you go for the steampunk trend? I love how cool it is, but I don't dress in the clothes. It's super fun to look at though. What's your take on steampunk?
Please rate this article