COMMENT
Street style trends for Spring 2013 are a great source of inspiration for putting together your new season looks. Sometimes the style we see outside the fashion shows is equally as drool-worthy as the styles on show during fashion weeks. Magazine editors, fashion bloggers, and even your ordinary everyday folk can influence trends just as much as the big name designers. Check out these street style trends for Spring 2013.
1. Chic Sweaters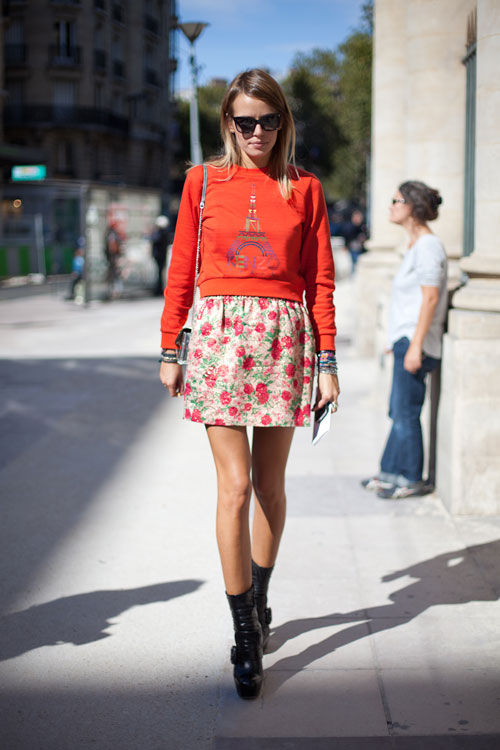 One of the top street style trends for Spring 2013 is the sweater. Now, I'm not talking about that oversized sweater you've had for ages that's stretching out of shape. This season's sweaters are sleek and structured – maybe even made out of neoprene. They feature bold graphic prints and patterns, and know how to make a statement. Team your chic sweaters with mini skirts and shorts, and accessorise them with modern looking accessories.
2. Matching Sets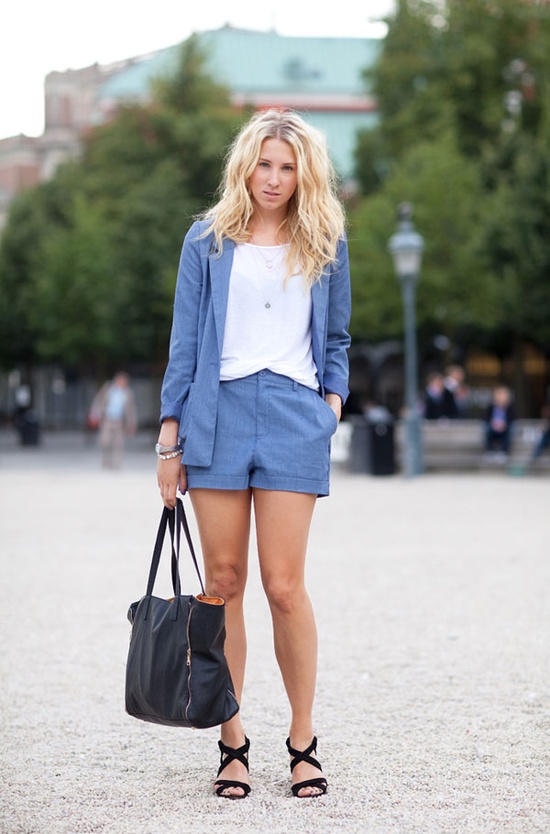 Matching sets are another popular street style trend. Pick separates that come in matching colours, prints, or patterns. Wear a shorts suit for a casually tailored look or maybe a top and skirt in a matching print for a fun, ladylike look. Wearing one colour or print head-to-toe will give your entire outfit that high fashion feel.
3. Polka Dots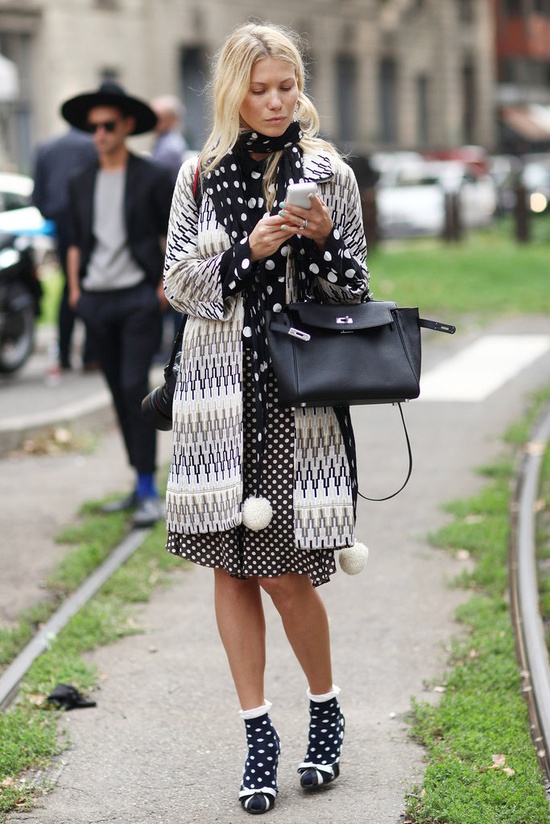 The humble spot is having a serious fashion moment. The love affair with all things spotted and polka dotted is going gangbusters. Wear a polka dot blouse with jeans and sandals for a casual look or get a little bit out there with a head-to-toe polka dot ensemble. Whatever you prefer, just make sure you make room for polka dots in your Spring wardrobe.
4. Over-the-Shoulder Jackets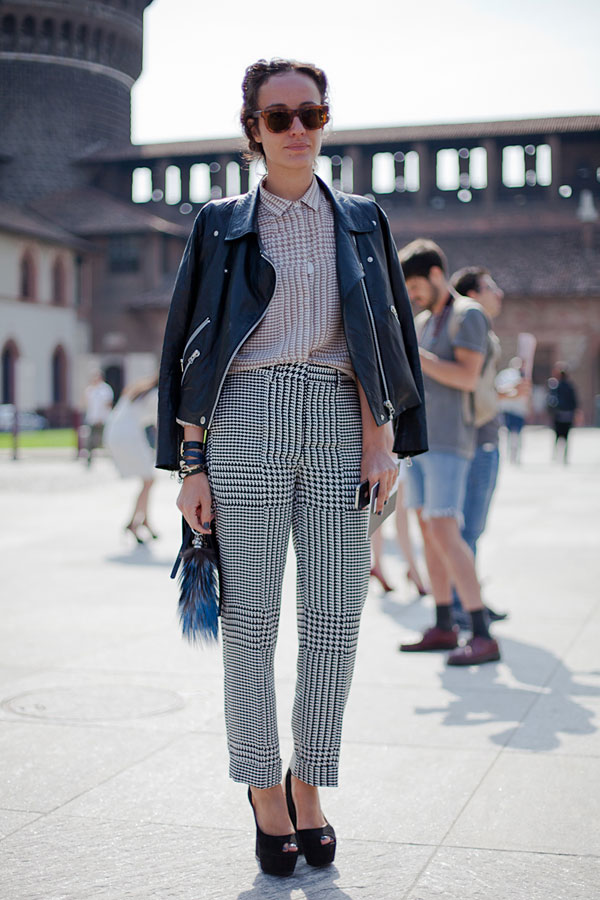 So the sleeves on your jackets are for putting your arms through, right? Well, apparently not, if this trend is anything to go by. Lately I've seen a lot of street style shots of fashionistas wearing coats as capes, draped over their shoulders, and leaving the sleeves empty. While I'm not sure exactly how functional this is, it's a high fashion look that will instantly smarten up an outfit – and maybe even provide you with a bit of protection from any chills.
5. Ripped Jeans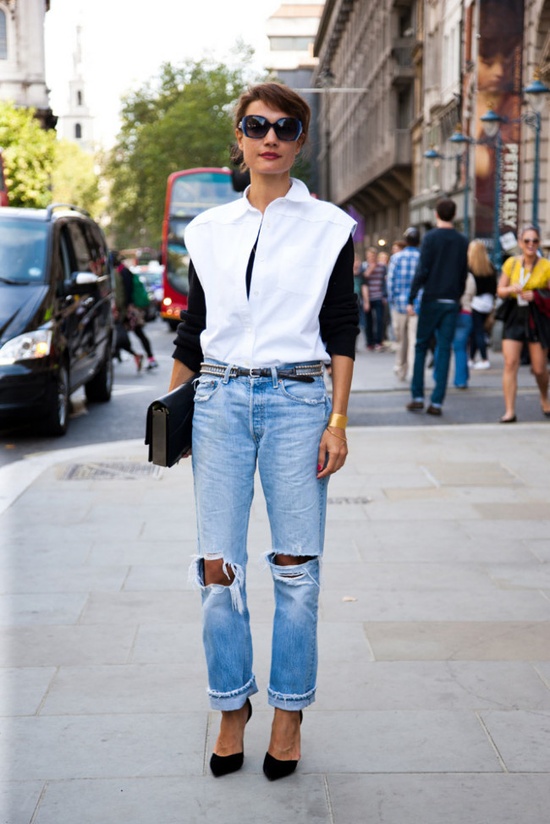 Love them or hate them, ripped jeans will always be around. For Spring 2013, jeans are ripped, faded, slouchy, and cuffed. However, stop things from getting too grunge by teaming them with chic blouses and structured jackets. Also, don't forget a pair of killer pumps.
6. Sneakers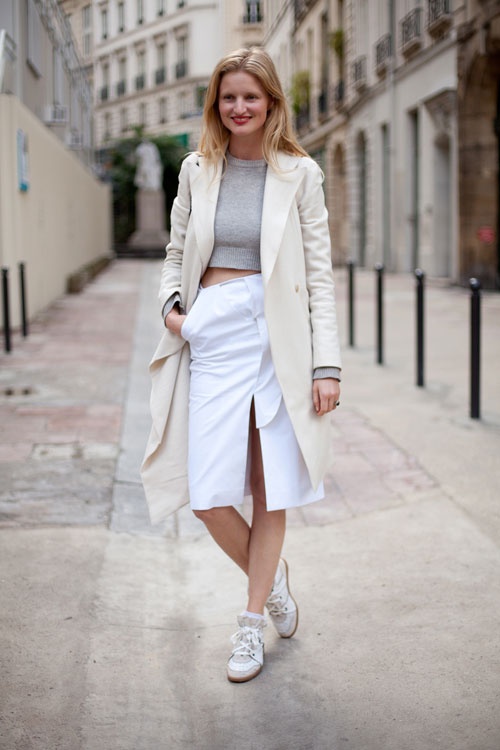 The love affair with sneakers is still going strong, and this trend definitely screams 'street style.' Working a sport-inspired look is as easy as slipping on a pair of sneakers. If you're not a fan of wedge sneakers, try hi-top trainers or retro-inspired running shoes to wear with your off-duty outfits.
7. Sheer Skirts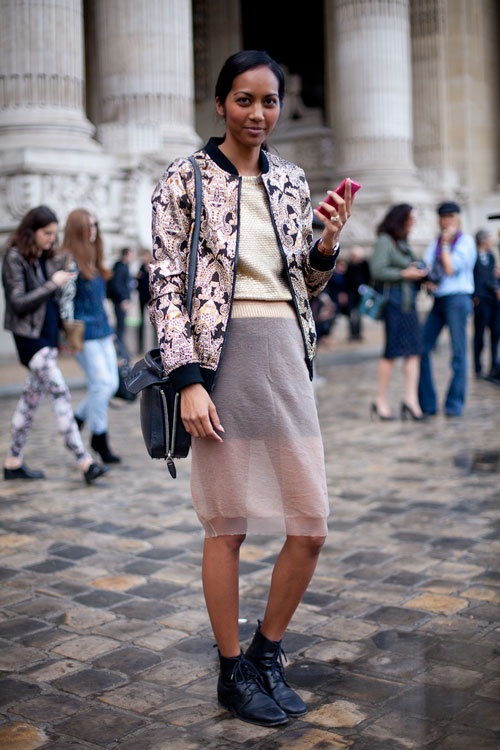 Lighten up your Spring look with a sheer skirt. Whether it's delicately lacy or something more modern and transparent, sheer skirts are where it's at for Spring. Sheer sheaths worn under more structured skirts are one fashion-forward take on the trend. However, for something much more wearable, you can't beat a simple lacy skirt with a neutral slip underneath.
The popularity of street style websites means it's easier than ever to take a peek at what other people are wearing. They're also a great source of fashion inspiration. What street style trends are you predicting for Spring?
15 Easy Psychologically Proven Tips to Attract a Man You like ...