Knowing a few key style tips for winter will have you staying on top of all the new season trends. When assessing your winter wardrobe, it's all about achieving a good balance between versatile classsics and trend-based items. Here, we'll take a look at a few winter style tips to help you navigate this season's must-have trends. Get your winter style sorted with these style tips for winter.
---
1

Match Your Prints

Statement prints have been around for a while now. However, a head-to-toe print will really up the ante this winter. The matching jacket and pants combination is a must-have when it comes to executing high fashion looks. As far as style tips for winter go, when it comes to this trend it's all about being brave.
---
2

Work That Waist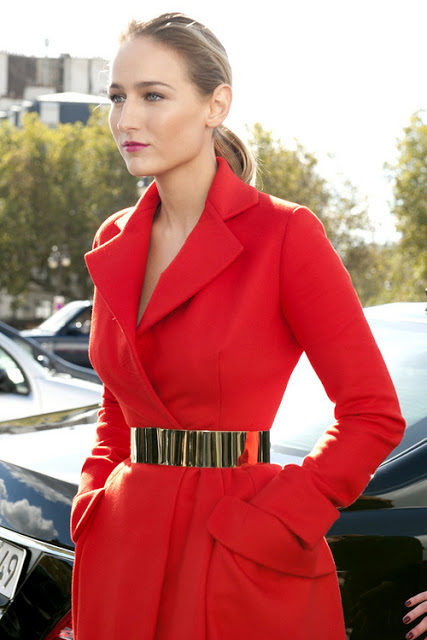 In a nod to all things ladylike at the moment, a cinched waist is one way to stay ahead in the style stakes this winter. Cinch in a dress with a chunky leather belt, or work this silhouette with a high waisted skirt or pants.
---
3

Embrace Embellishments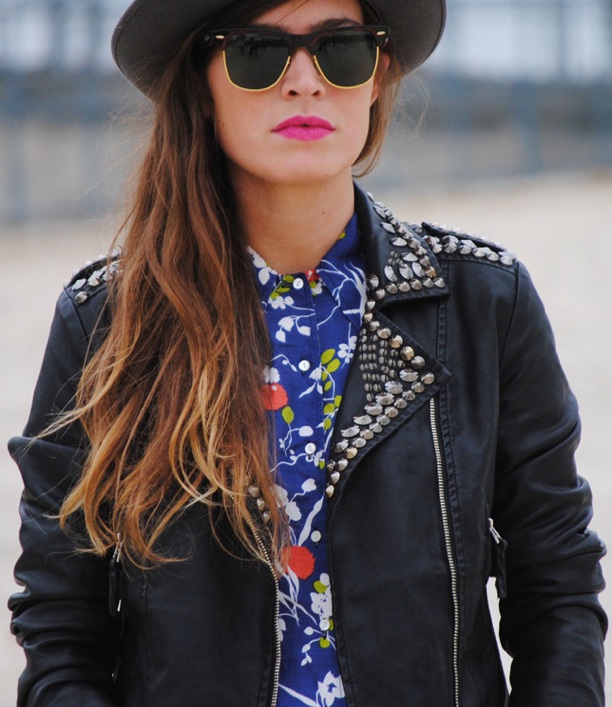 Many of this season's trends embrace over-the-top opulence. It's no wonder then that embellishments are everywhere right now. Beads, sequins, feathers – you name it, we want to see it. Accessories are an easy way to incorporate embellishments into your look whereas clothing can be a bit trickier (hint: it's all about balance and moderation).
---
4

Fit and Flare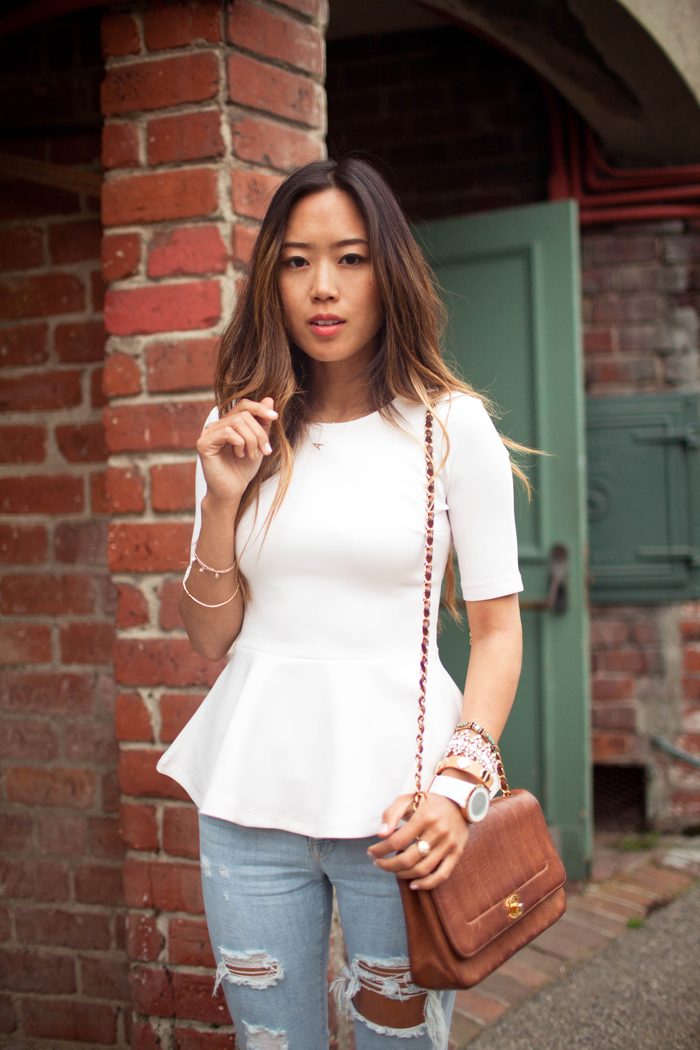 The fit and flare silhouette is a popular one for this winter. As the name suggests, this silhouette usually fits on the top half and flares out towards the bottom. When it comes to style tips for winter, wear this trend in the form of a peplum top, full-skirted dress, or fluted skirt.
---
5

Bring on the Bling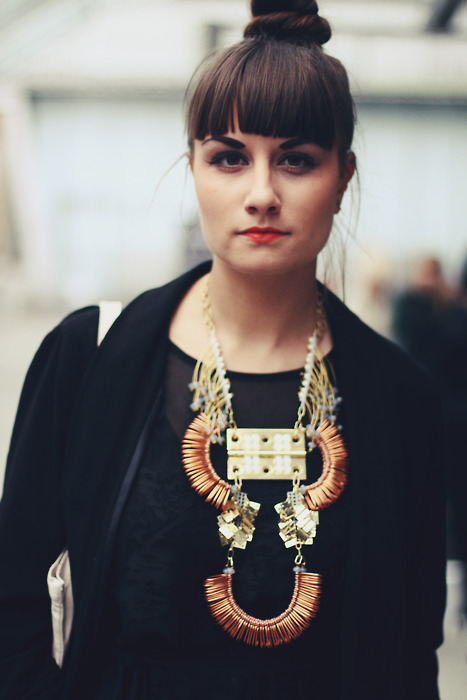 As mentioned previously, right now we're seeing a lot of over-the-top styling when it comes to winter fashion. Heavy statement necklaces, bejewelled chandelier earrings, chunky cocktail rings – this winter is all about dazzling the crowds in the most opulent costume jewellery possible.
---
6

Pretty in Purple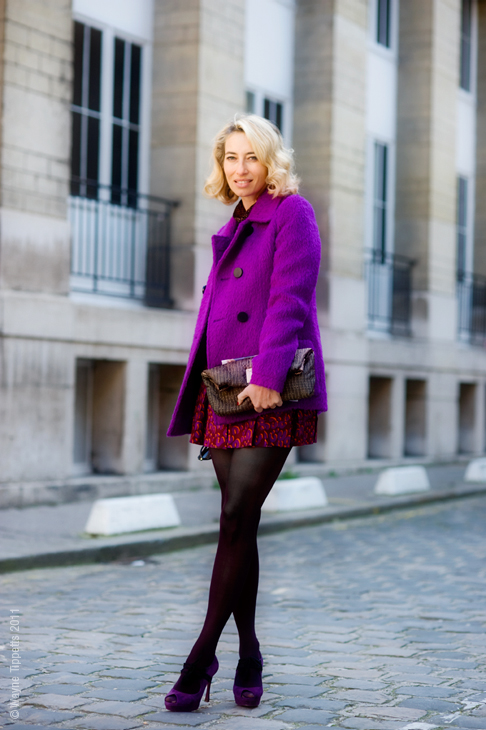 Purple is the new black this winter. The colour is rich and regal, and perfect for pulling off this winter's most opulent looks. It could be a deep purple skirt, coat, or maybe even a subtle coat of purple nail polish.
---
7

Leather up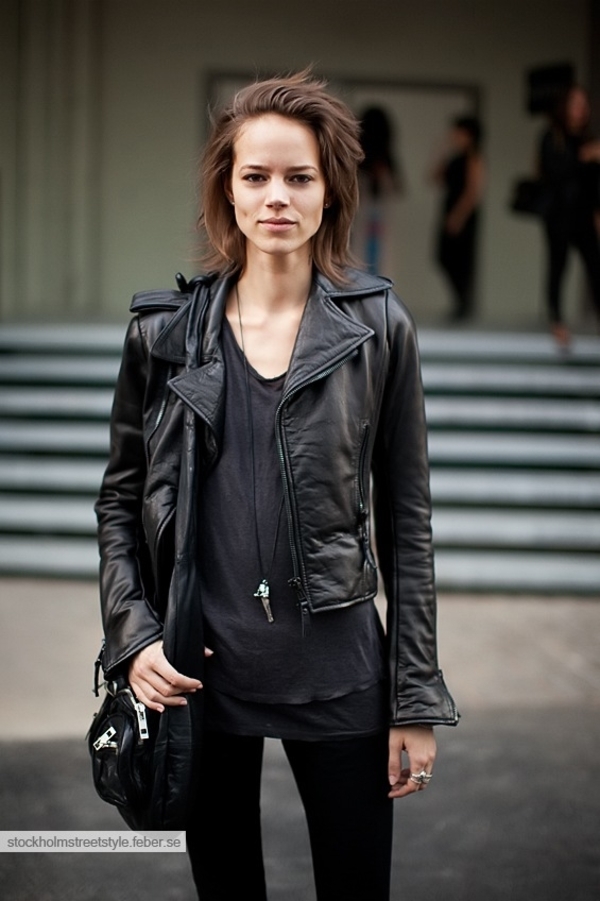 Maybe it's all that Fifty Shades mania, but bondage-style clothing is creeping its way into wardrobes this winter. The most noticeable trend is for all things leather – skirts, pants, dresses, and tees. When it comes to style tips for winter, black leather is a classic but coloured and metallic leathers are also enjoying popularity.
---
8

Strides Ahead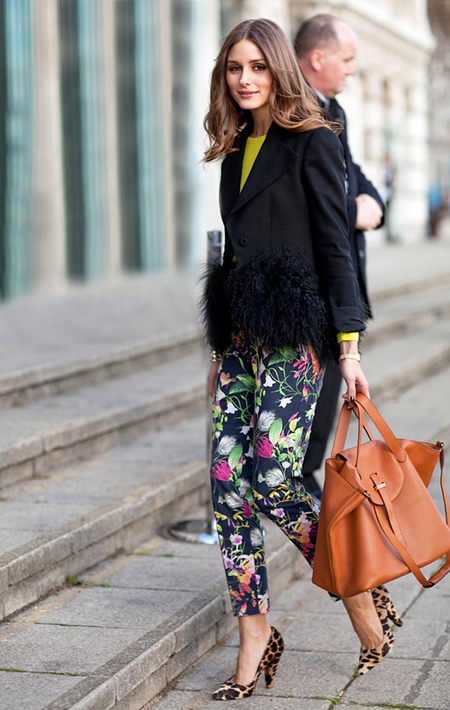 If there's a hero piece this winter, it's the printed pant. Dark floral and paisley prints are ideal for working this season's opulent looks, while a busy abstract print is great for something more contemporary. Team your printed pants with a knit sweater in the daytime and with a button-up blouse and tailored jacket at night.
---
9

Supersize It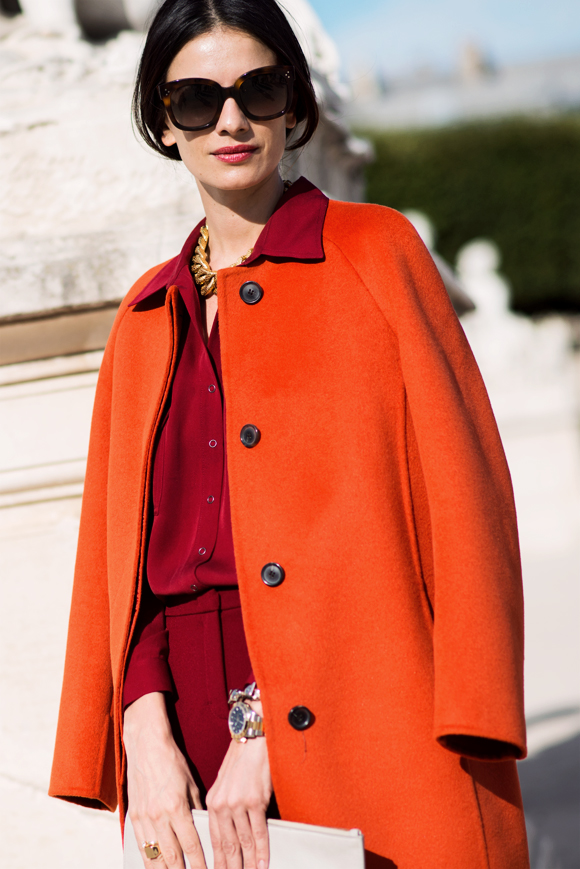 Tailored, oversized coats were seen on the winter runways of many top designers. However, you can easily achieve this look on a budget thanks to a bevy of high street stores like Topshop jumping on board the bandwagon. My style tip for winter and making the oversized coat work for you is to balance it out with slim cigarette pants and heels for a modern look.
---
10

Make It Military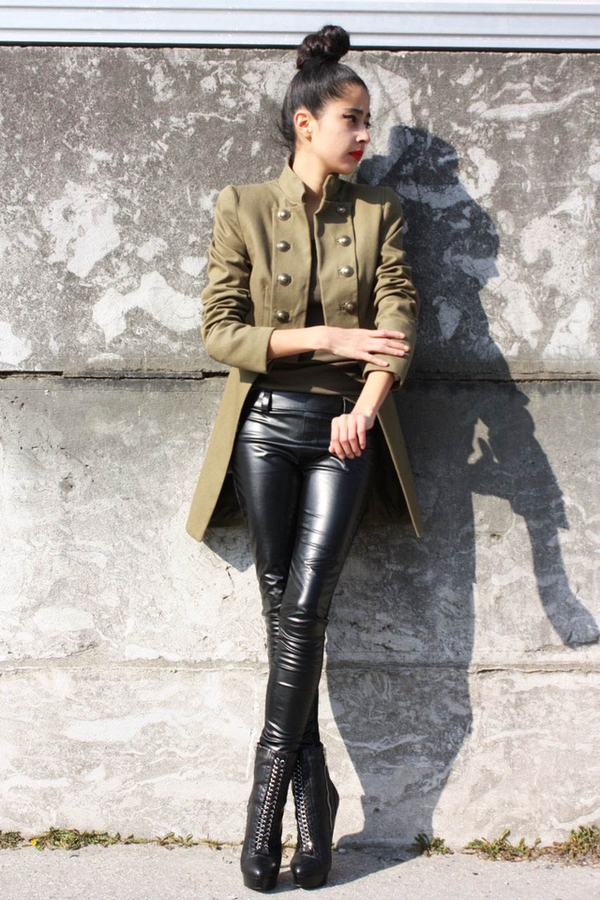 Whether you opt for a clean-cut military look or something more rough and tumble in the form of camouflage and khaki, you can't go wrong with military touches this winter. A military-inspired coat is perfect for spicing up an outfit of cigarette pants and a blouse while a camo print tee is a cool, urban option.
---
11

Vamp up in Velvet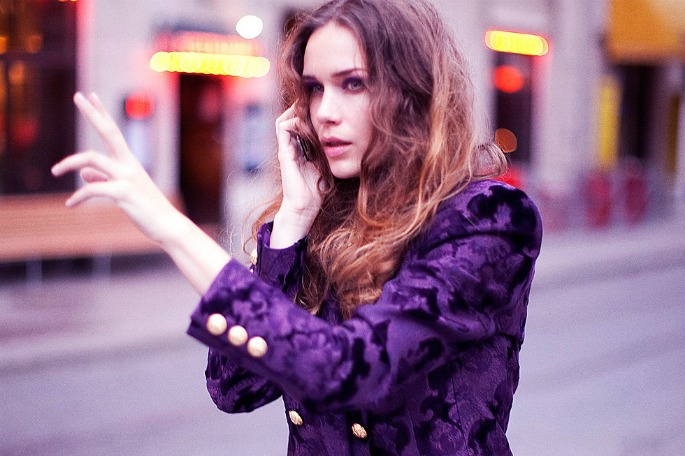 Velvet comes and goes every winter, but this year it's really having a moment thanks to popular Baroque and gothic trends. If you're just dipping your toes into the velvet pool, stick to accessories like a belt or bag. As for clothing, velvet jeans, a velvet blazer, or a structured velvet dress are all stylish options.
---
12

All about Androgyny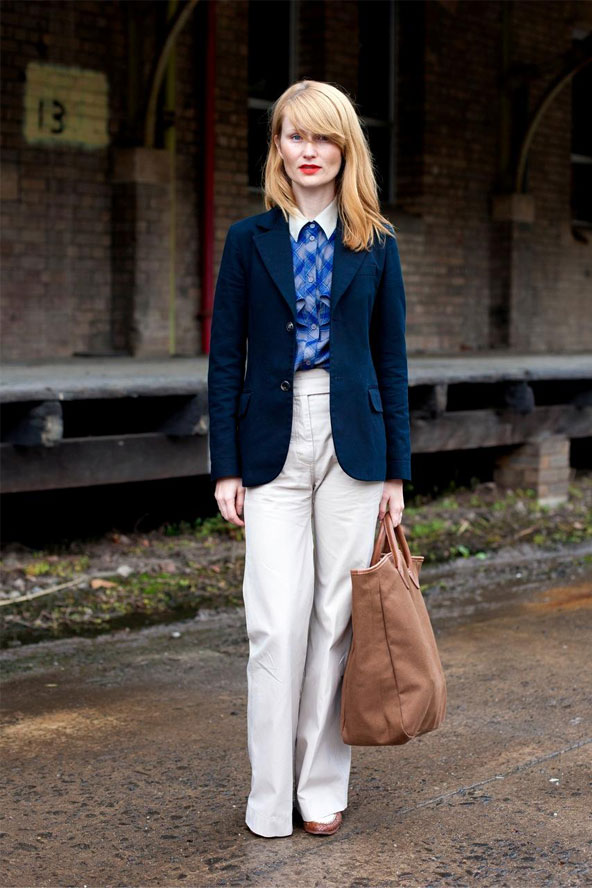 Androgynous looks were all over the winter runways, from Fendi to Gucci to Stella McCartney. Incorporate androgynous touches to your outfits with cigarette style trousers, crisp button-up shirts, and brogue shoes. When it comes to style tips for winter, adding a bit of masculinity to your look is a must.
---
13

Cap It off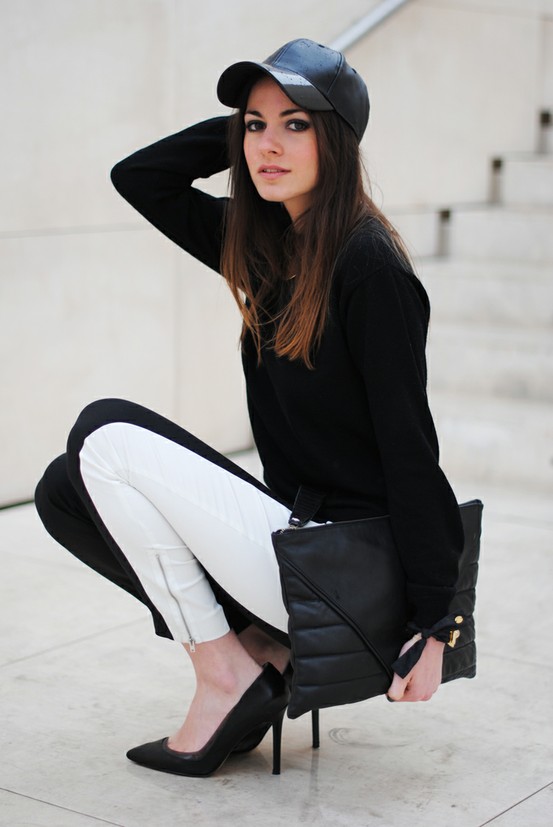 Top off your winter outfits with a chic cap. Try a sleek leather baseball cap for a sports luxe look, or maybe a prim and proper riding hat for an equestrian angle.
---
14

Like Longer Lengths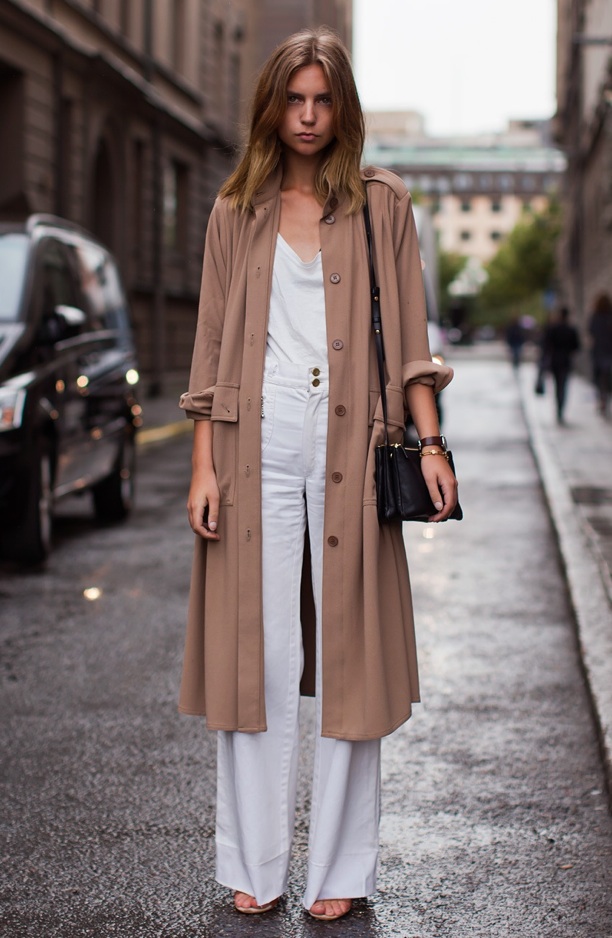 Winter is the perfect time to embrace longer hemlines (that, and you'd also be quite silly to step out in the cold in minis and bare legs!) While midi and maxi skirts are stock standard, this winter try long coats and cardigans to add depth to your outfits.
---
15

Meddle in Metallics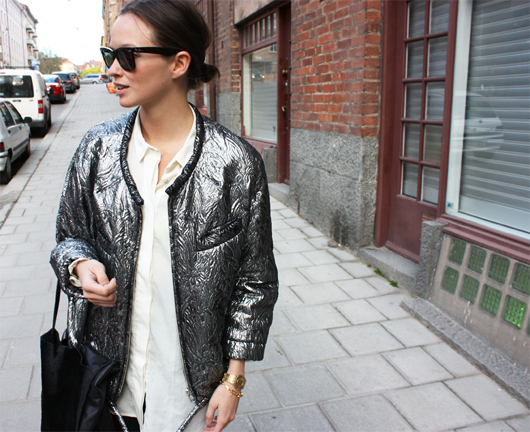 Metallics are still very much in the limelight. This winter, try working metallics into your outfit in the form of a jacket, skirt, or shoes. The key style tip for winter metallics is to keep the rest of your outfit fairly neutral.
---
16

Find Your Novelty Niche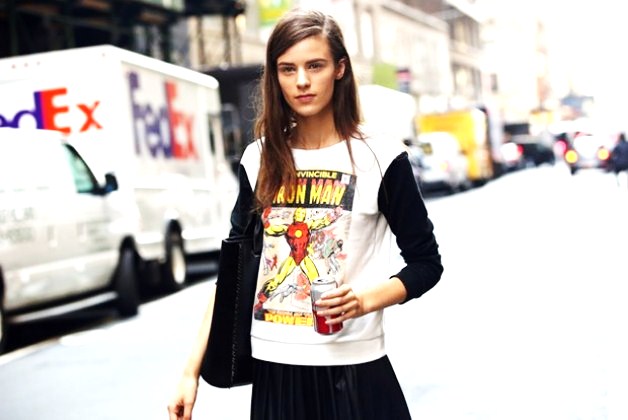 Go for something a bit more kooky with a novelty printed sweater or t-shirt. All things comic-inspired are trending at the moment so a pop art number would be a fun choice. Alternatively, animal prints are always a favourite.
---
17

Go Goth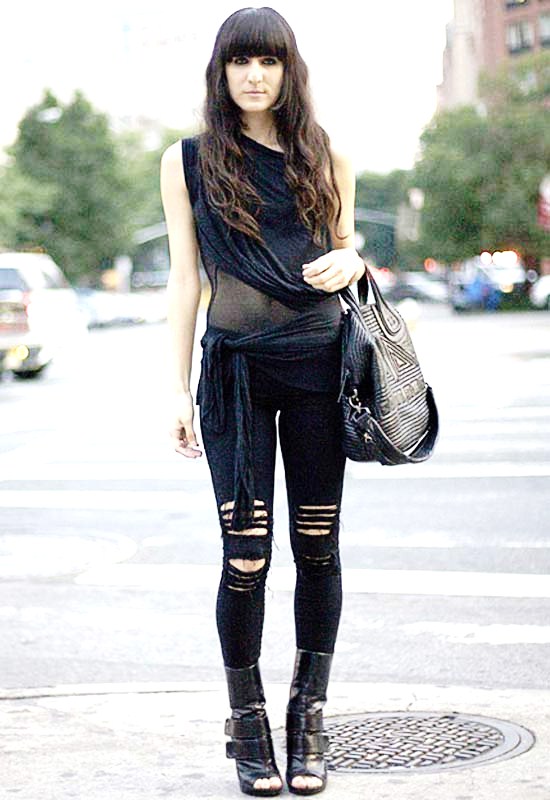 Hmm… don't throw out that Halloween costume just yet. It seems that all things gothic inspired are trending this season. The key to making this look work is to go for glamour, so plenty of lace, lush fabrics, and rich, opulent colours should do the trick.
---
18

Collectable Clutches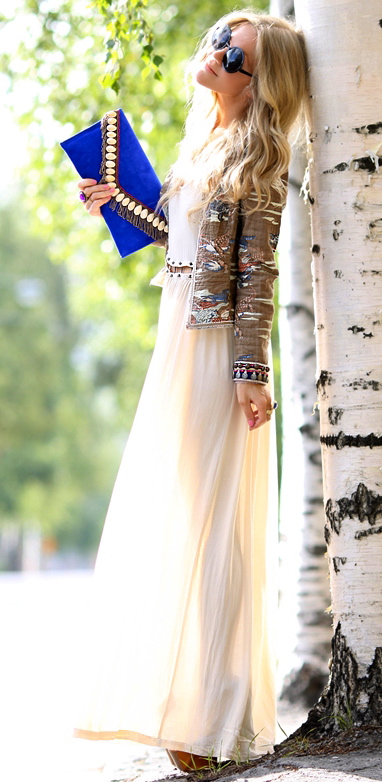 It seems no outfit is complete these days without a statement clutch. It could be coloured and oversized or compact and embellished. Just make sure it's easily held in one hand and one of the hottest accessories of the season.
---
19

Fearless and Feminine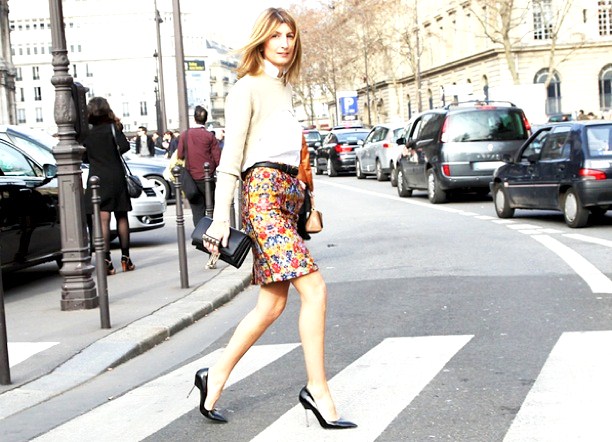 Channel your inner femme fatale this winter with some classic ladylike tailoring. Fitted pencil skirts, sheer blouses, and sky high heels are all it takes to work this fearlessly feminine look. My style tip for winter? Don't be afraid to flaunt it.
---
20

Put a Glove on It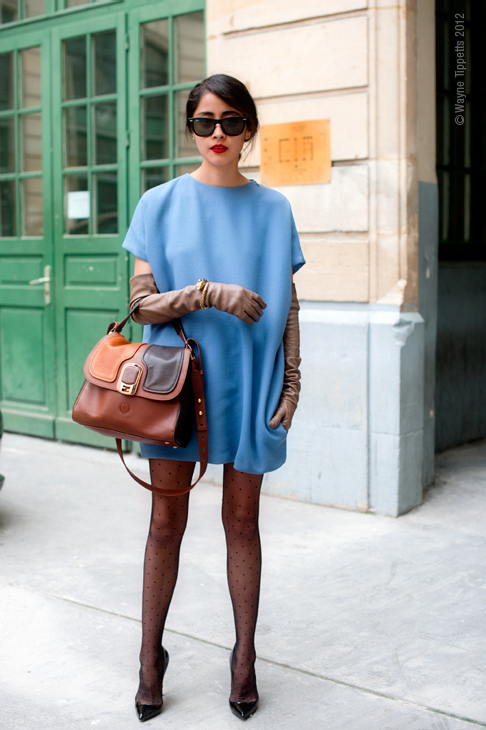 Gloves keep your hands warm in the chilly winter weather, but they're also an increasingly on-trend accessory to have. Elbow length gloves adorned the arms of many a model on the winter runways of Bottega Veneta, Dior, and Burberry. The longer the glove, the better.
If you're navigating your way through the new season trends, these are just some winter style tips to consider. If there's one thing you can take away from this list is that the fashion world is having an extreme love affair with all things opulent at the moment. What winter style tips do you have to share?
Top Image Source: bcr8tive.com
More
---
Popular
Recent