With the warmer months slowly but surely coming upon us, it's time to start thinking about the best sunglasses for different face shapes. Not all sunglasses fit all, so it's important to pay attention to what shapes and styles compliment your facial structure. One simple rule to follow when searching for the perfect shades is that the shape of the frames should be opposite your face shape (for example: round faces should choose square frames). Check out this list of sunglasses for different face shapes and step up your eyewear game!:
---
1

Cat-eye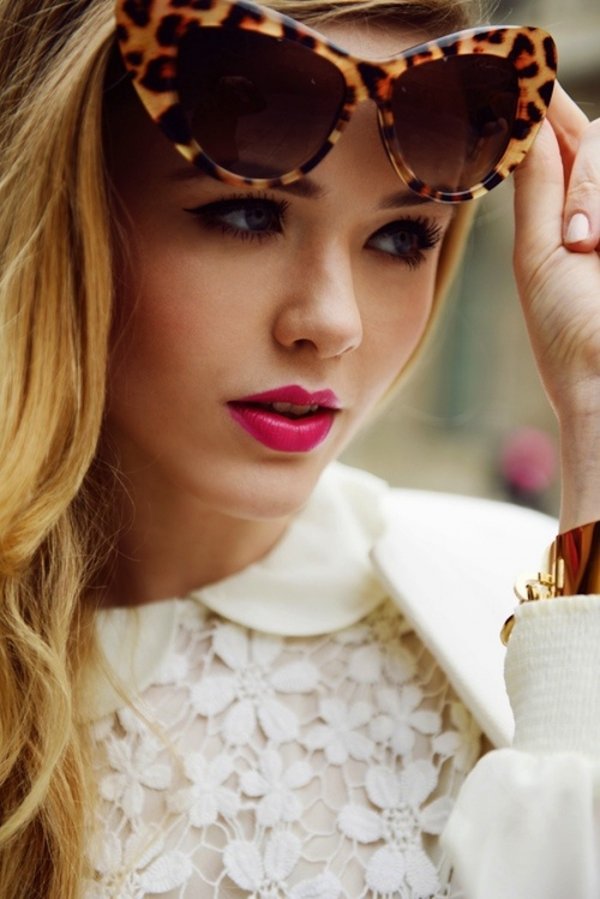 Starting off this list of sunglasses for different face shapes is the timeless cat-eye frame. These go best with square face shapes, because wide frames help to make the forehead narrower. Square faces are those where the forehead and the chin are proportionate. Cat-eye sunglasses will give your face more definition and show off your best features.
---
2

Aviators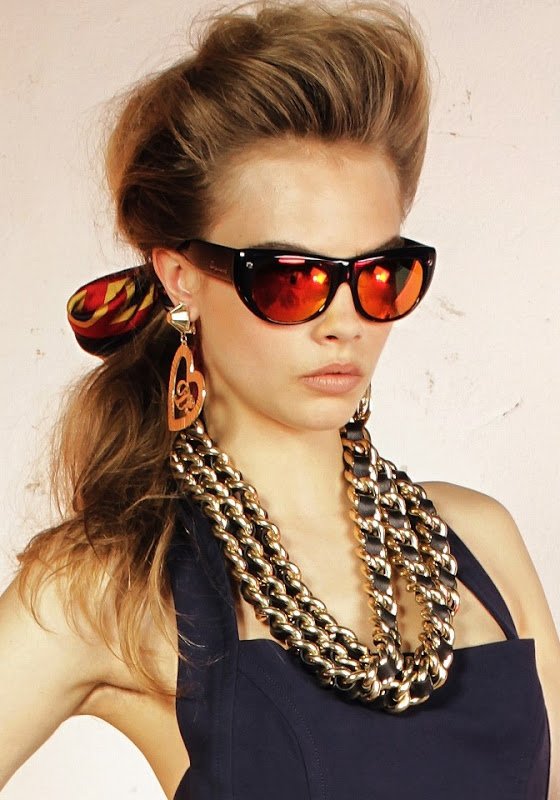 Aviators have made a huge comeback, and look good on just about any face shape. However, if you have an oblong face with features such as a high forehead and a narrow chin, aviators are an excellent choice for you. They make a narrow face look fuller and are totally edgy and sexy. Not to mention aviators seem to be the shades of choice worn by celebrities lately, so jumping on this bandwagon is definitely being fashion forward.
---
3

Round Jackie O's
Round, oversized sunglasses are perfect for oblong, oval, and square faces. Sometimes they can look rather buggy on a round face, but longer and more angular face shapes can tolerate this type of frame much better. Large, round sunglasses are also a plus when you need to run a quick errand but don't want to bother with makeup—no one will be the wiser!
---
4

Classic round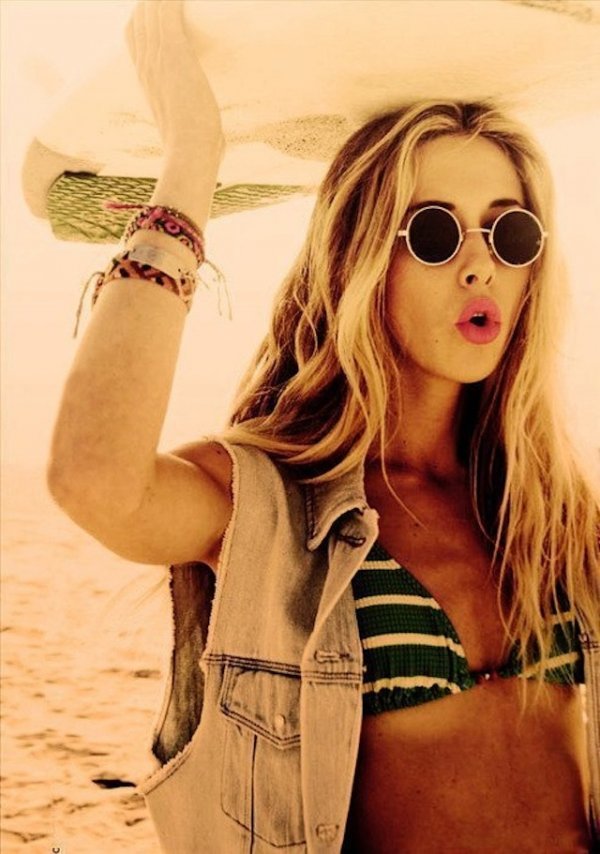 Round sunglasses are great for angular face shapes like square, heart, and oval. Remember, round is best for opposite shapes, and helps to soften angles and definition.
---
5

Geometric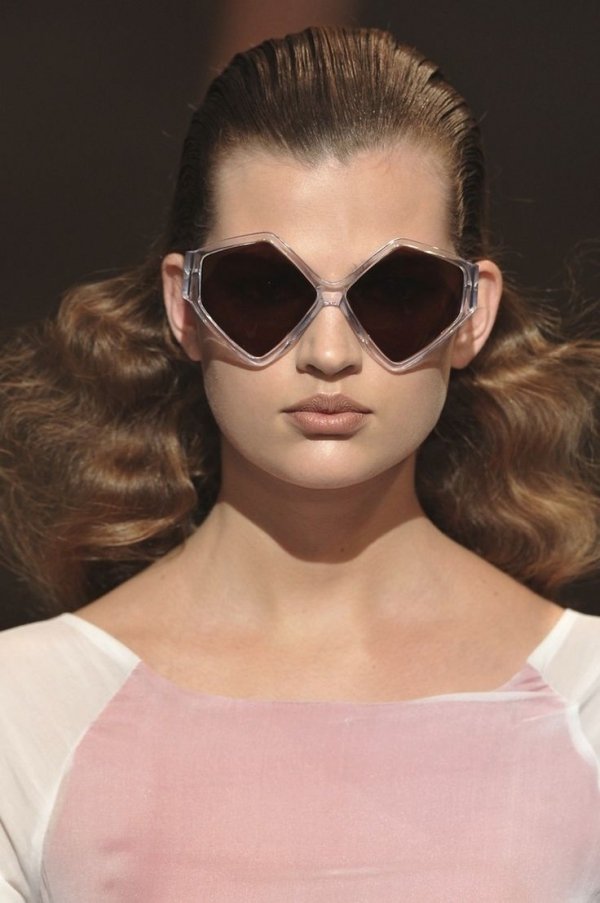 Hexagonal sunglasses may seem a bit too "Elton John", but they're actually perfect for round face shapes since they help add the illusion of angles. You don't have to go for super-sharp geometric edges, either. Aim for frames that have a soft and elongated hexagon shape.
---
6

Square Frames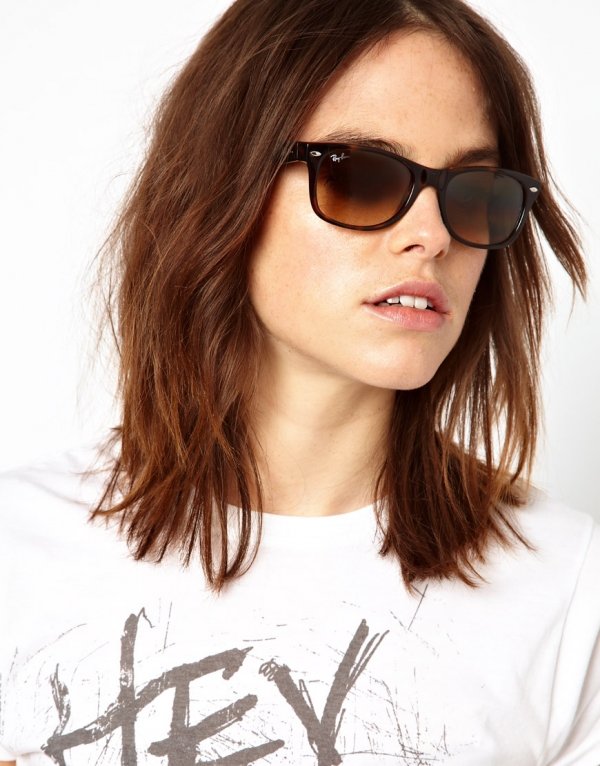 The classic Wayfarer looks great on oval faces because they bring the face upwards with their wide shape and tall lenses. These also work for round faces for the same reason as the geometric lenses—adding angles.
---
7

Rectangle Frames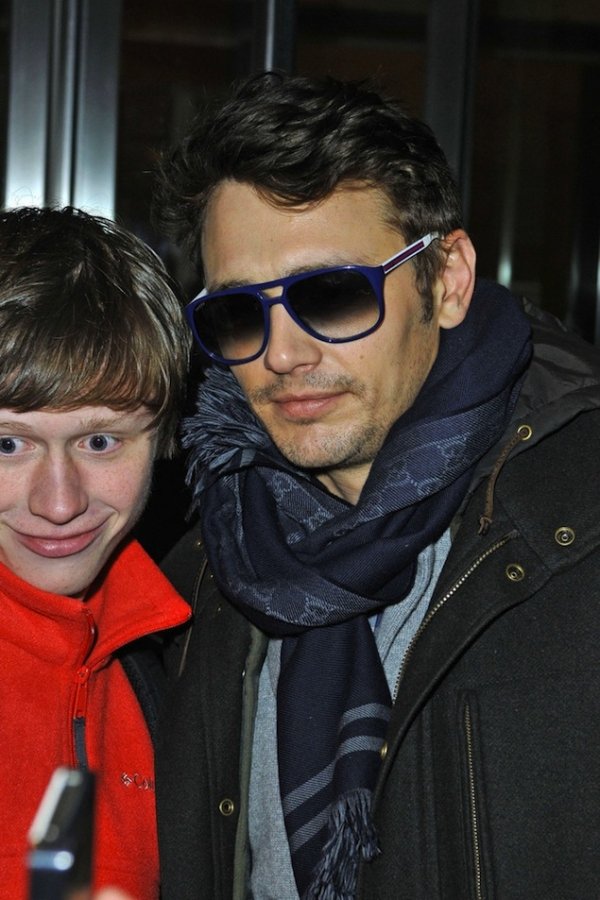 Rectangular frames add definition to round and oval face shapes that have very few angles. Don't be afraid of rectangular frames looking too much like something your mother would wear—there's plenty of hot rectangular frames out there that will compliment your face to a tee.
Remember that sunglasses shouldn't just be saved for the warmer months, and that you should always protect your eyes from the sun. Make sure that regardless of which shades you choose, they should always have UVA and UVB protection. Some sunglasses that may look super cute don't offer any sort of protection from harmful UV rays. Looking stylish can only get you so far if you have vision damage. All seriousness aside, there are so many different styles to complement any face shape, so your possibilities are endless (especially if you have an oval face shape and can wear virtually any type of frame—you lucky duck, you!). What's your favorite brand or style of sunglasses to wear? I'd love to hear your thoughts!
More
---
Comments
Popular
Recent