See through accessories have been enjoying some serious love lately. They've been embraced by the fashion set and, while not always the most practical, we're convinced that they're truly fashionable. A see through accessory is clean and minimalist and oh-so-chic. Whether it's a clear clutch or a cool pair of sunglasses, you can't go wrong with these stylish see through accessories.
1

See through Bag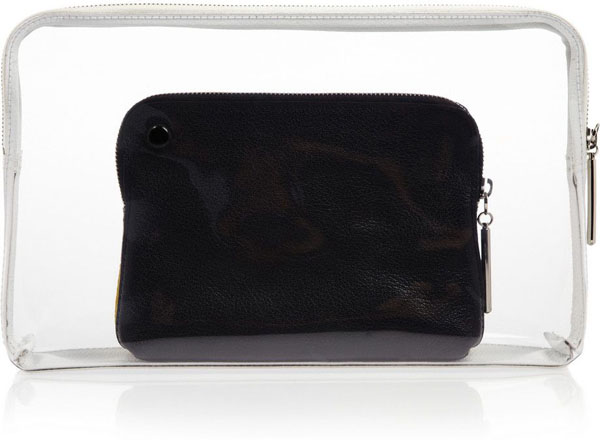 We really started to see the see-through trend take off with the popularity of clear clutches and handbags. Designers bags like Hermes and Chanel all rode the trend, and the 3.1 Phillip Lim bag pictured above will set you back a couple of hundred dollars. However, you can easily work the trend on a budget with plenty of chain stores jumping on the bandwagon and DIY tutorials available for the crafty ones among us!
2

See through Watch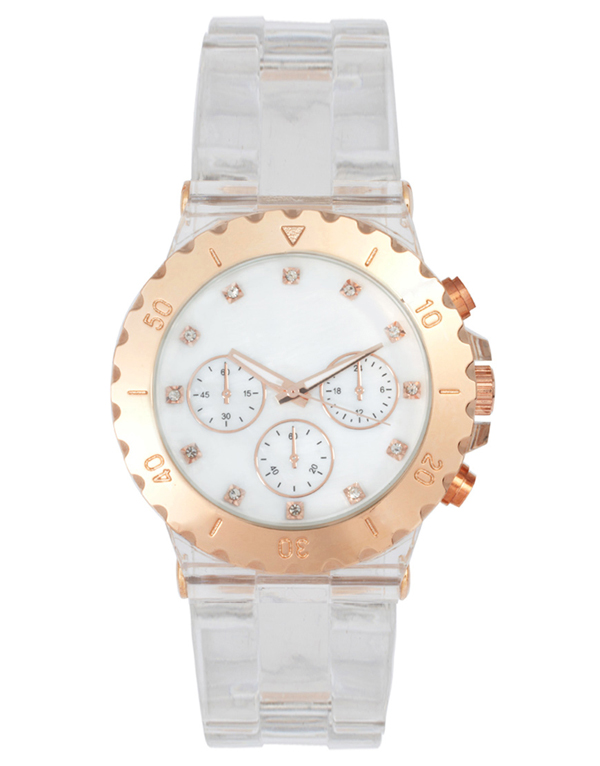 Spruce up your arm candy with a clear watch. It's a fun and funky way to wear see through accessories this season. Baby G does a sporty looking clear watch, but this particular one from ASOS also incorporates another hot trend right now – rose gold! At only $50 you're definitely getting a bang for your buck when it comes to style.
3

See through Sunglasses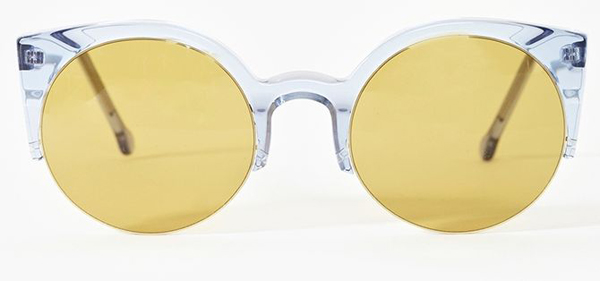 See through accessories like sunglasses are a cool and contemporary way to wear the trend. A pair of clear sunglasses sits right at the top of my must-have list right now. Designers such as Yves Saint Laurent, Jil Sander, and The Row all have clear sunglasses in their collections. However, for those on a budget you can grab more affordable pairs from stores like Nasty Gal and Urban Outfitters.
4

See through Belt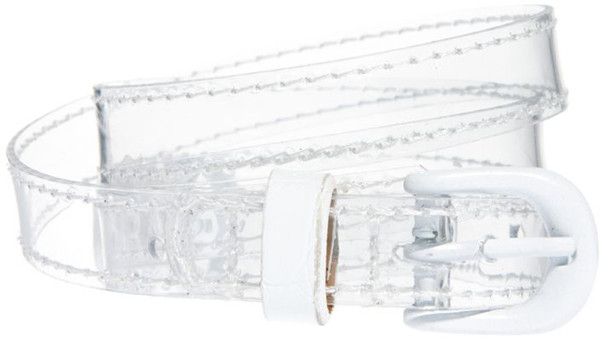 Sick of your basic black or tan belt? Why not try a clear one instead? Since it's clear it'll go with all of your outfits so you'll definitely have plenty of reasons to wear it. This Rachel Comey belt is quite expensive at over $200, but you can grab a bargain by hitting up stores like Topshop and Forever 21, or maybe even eBay.
5

See through Bracelet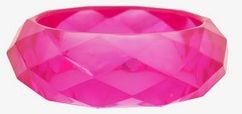 Just because it's see through doesn't mean it can't be colourful. Just take a look at this hot pink bangle, for example. It's a fun way to wear the see through accessories trend. At only $2 from Forever 21, it'll definitely put a smile on your dial.
6

See through Perspex Ring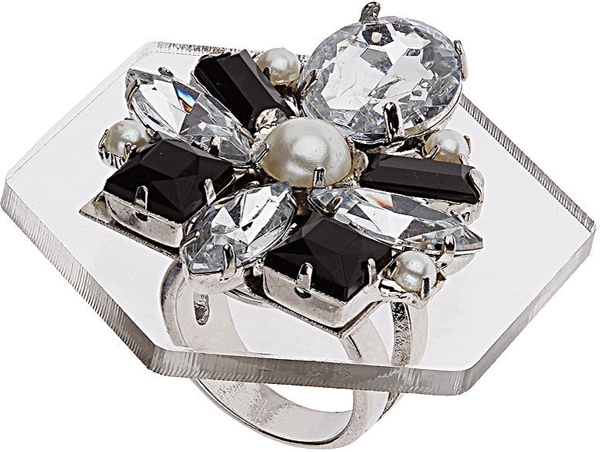 Perspex jewelry can tend to get a bit plain and same-same, but this one is given an opulent edge with some statement jewels. It's a modern take on the classic cocktail ring. You won't have to spend the big bucks either, with this particular ring costing $28 at Topshop.
7

See through Umbrella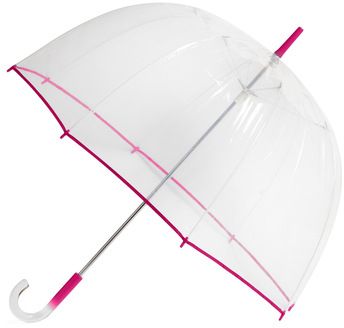 So it's raining but you still want to show off your super stylish outfit? The solution? A clear umbrella, of course! You can pick up these stylish see through accessories from a range of stores, such as Modcloth, who stocks a range of these umbrellas with varying coloured accents.
If you're looking to add some see through accessories to your look, these are all great places to start. Be bold in a clear clutch or maybe try something a bit more subtle like a clear ring or watch. Whatever you choose, a see through accessory is at the height of chic right now! What see through accessories would you be willing to wear this season?
Top Image Source: blogspot.in